Hey Everyone – it's Monica here, founder of Gugu Guru, and today I am taking to the blog because I want to write about a product that every new and expectant mom should know about (in my opinion) and that is QuickZip Sheets.  Let me give you a little background before I dig into the details on why this product is a must-have for your baby registry.
Here's the thing about baby registries and registries in general, a lot of people will tell you that it's poor etiquette to purchase a gift that is not listed on the registry.  I disagree with this notion and that's because sometimes – as the old adage goes – you don't know what you don't know. Which brings me to QuickZip.  My friend and at the time more seasoned new mom, Debra, sent me a set of QuickZip crib sheets after I had my first baby.  I remember initially thinking, "Why would she send me sheets? I have a whole theme for my bedding picked out already." She affixed a note to the package that read, "These sheets are the most genius thing that I have ever purchased. They're a lifesaver." How could crib sheets be a life saver? I was intrigued.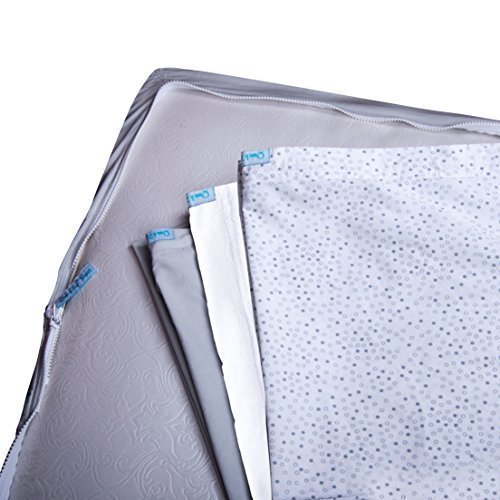 Now, at the time, I had already had my son and he was a couple weeks old.  I was already discovering what many new moms don't know but find out very quickly after having a baby – crib sheets are a complete pain in the… ahem…"rear" to change. You have to bend deep down over the railing, lifting up a heavy mattress (if you didn't happen to register for a lightweight one) and then you have to do a square dance around the crib as you try to get all the corners to stay put.  On top of this, if you are a mom who needs to recover from a c-section (like I was), this type of chore isn't just a hassle – it's actually not even remotely doable for the first 6 weeks. Given that babies spit up, have diaper explosions and are just generally babies – skip changing the crib sheet? Not an option.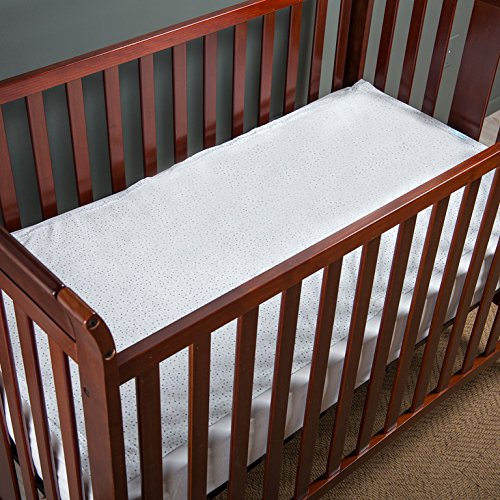 But fear not, new moms! Enter QuickZip AKA "Crib Sheets Reinvented".  QuickZip is a patented, two-piece crib sheet system. You simply drop the mattress in the base just one time and the Zip-On Sheet zips off and on in seconds so there's no more wrestling with mattresses or bumpers.  The QuickZip Sheets line is exactly what Debra described when I received her gift six years ago: a total lifesaver. Not only are these sheets quick to change, they're also much safer than standard crib sheets because they wrap securely around the mattress – which means no loose bedding. Bonus!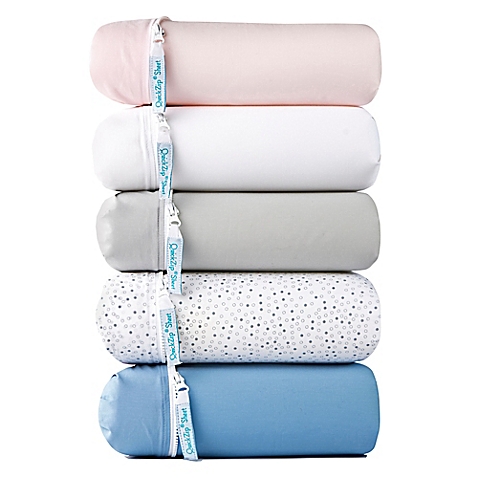 And, by the way, I recently discovered that QuickZip Sheets come in standard bed sizes. We got one for our master bed (arguably as annoying to change as a crib because of the pillow top) and we are now hooked on these high-quality sheets for the grown up members of our family too. My daughter loves her minky sheets on her twin-size big girl bed.
QuickZip Sheets are available on Amazon.com among other retailers. There are lots of colors and styles to choose from, including an organic set for you eco mamas out there. We personally love the gray dot, gray cotton and white mink set.
Of course, you can also add QuickZip to your Gugu Guru favorites along with anything else you'd like too!  Here's a great video that shows you why you need these sheets too: