When Andrea Newberry started breastfeeding her baby, she quickly realized that she was compromising her personal style when it came to nursing-friendly attire. She took it upon herself to create Leche Libre, which makes stylish quality clothing for easy discrete nursing wherever, whenever you and your baby want. The unique design provides zippers down the bust seams to allow you to easily access and control the amount of exposure during nursing. And, we're super excited to announce that in honor of Breastfeeding Month, Leche Libre has just started a Kickstarter to create a plus size nursing clothing line that's friendly and very hip. As one mama says, "Leche Libre combines function and form, structure and style and allows nursing mamas something to wear that can be professional, casual, or dressy. A truly versatile and indispensable part of any breastfeeding woman's wardrobe." We interviewed Andrea about why and how she developed Leche Libre – check out how she balances mom-life and entrepreneur life below.
You can find Leche Libre on Instagram, and Facebook. Plus, check out their plus size nursing friendly attire Kickstarter and all of the awesome rewards!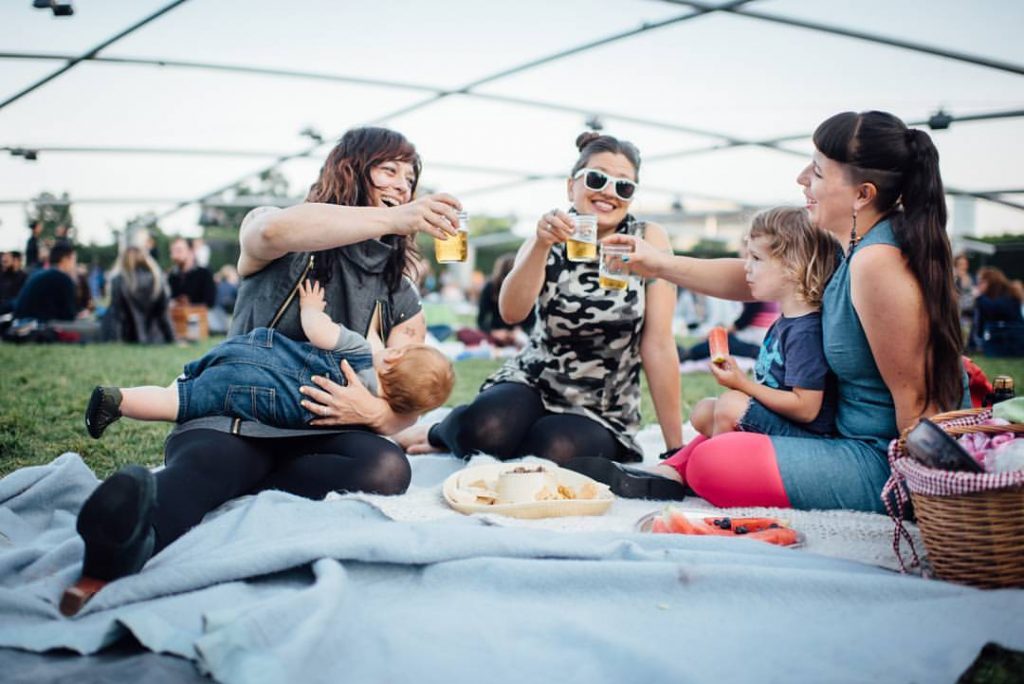 How and why did you start Leche Libre?

I was inspired to start Leche Libre after the birth of my two children.  I found it really hard to find clothing it was easy to breastfeed in.  After having kids, I felt like my whole life changed and I felt really resentful that my personal style had to change as well just to accommodate easy breastfeeding.  I saw women everywhere struggling with breastfeeding in public and I felt that the lack of stylish BF specific clothing was directly tied to this problem.
I  decided something needed to be done about this.  I had just started learning sewing so I started experimenting with altering patterns and making my own clothes.  While wearing my dresses, I would often have long conversations  with people at parties or on mass transit  where they had no idea I was nursing the whole time.  I got such positive feedback on my dresses that I decided to go for it and teach myself fashion design and how to start a fashion line!  I started small and made 25 dresses, sold out, then made 100 dresses, sold out, made 200 dresses, sold out and just kept going.
Now six sold out runs later and last summer's successful Kickstarter ($50K raised, 250% of $20K goal) Leche Libre has customers on 6 out of 7 continents. And this summer I'll be launching via Kickstarter again, the World's FIRST EVER breastfeeding collection for Plus size women.  The average american woman is now size 18 so over half of American women have zero options for breastfeeding apparel.  Leche Libre is a mission of passion to empower women to own our bodies
Leche Libre makes clothing which connects women to their inner power and confidence.  New moms just did the most powerful thing a human being can do and they deserve to channel that power through awesome fashion. My plus collection will be the fulfillment of Leche Libre's mission to be body positive. I can now say, if you're a breastfeeding woman, I've got a dress for you, in sizes 0-26.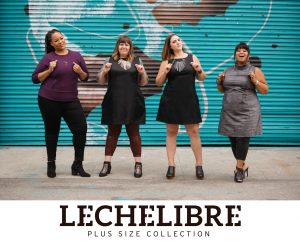 Where did you come up with the name?

When it came to picking out a name, I was originally stumped.  So I gathered up a group of women friends to help me come up with a name.  We were playing around with different names. A friend was joking around and mixed La Leche League together with Lucha Libre and got Leche Libre.  We thought it was funny, and in a very non-serious way, added it to the list of names.
The more I thought about it, though, the more I loved it.  Libre has strong connotations of activism and the fight for liberty and freedom which is very in line with the activism involving promoting breastfeeding especially breastfeeding in public.   I feel like Leche Libre is a name which inspires standing up for one's rights and go out and be a powerful mom.  I love that.  The name also literally translates as free milk, which is also great.  Because breastmilk is free!
 A good name should have meaning and when it is layered with meaning, it's even better.  The more I thought of the name, I just knew it was perfect.  Its powerful while still being super fun.  It has literal meaning as well as sounds cool.  So, that's the name.
How do you balance work and family? 
Being a Mom in business, I've got to work to keep my priorities straight!  Work-a-holism runs in my family, so I work very hard to keep that in check and prioritize my life with my kids first.  Both last summer and this summer, I've been working on Kickstarter campaigns while having my kids home from school all day.  So I'm working REAL HARD on work life balance.  I have no additional childcare so I'm hustling to make this work.  Basically, I've been working in the morning on stuff I have to be home to do and then anything I can do on my phone or with pen and paper, I pack up in the afternoon and take my kids to the pool.  I'm the crazy lady at the pool on her phone. People probably think I'm snapchatting or something, but I'm actually following up on emails and exciting things like that. But throughout the day, I take time to go swimming with them and ride bikes.  We eat every meal together sitting down.  I put them to bed and read them a story almost every night.  So I'm around and they know it.
On days when I need to hunker down and get work done, I explain to my kids that this is really important to me and they need to give me my space.  I've started this business all while being the sole child care provider for my two kids.  Next year will be the first year that both kids will be in school all day but for most of the time, I've been developing and launching this company with them at home with me 24/7.  It's been incredibly difficult but I'm really proud of doing it. I've always been the nutso person bringing my kids to networking meetings with me. People often comment on how independent my kids are and I believe it comes from them constantly seeing my working at my dream and understanding clearly that it's OK for me to set boundaries for my time for me as well as my time with them.  I know my growth in business is slower than it would be if I didn't have kids.  But if I didn't have kids, not only would I not have this business, but I wouldn't be living the life I want.  So it all goes together.  I take the good with the bad and roll with it.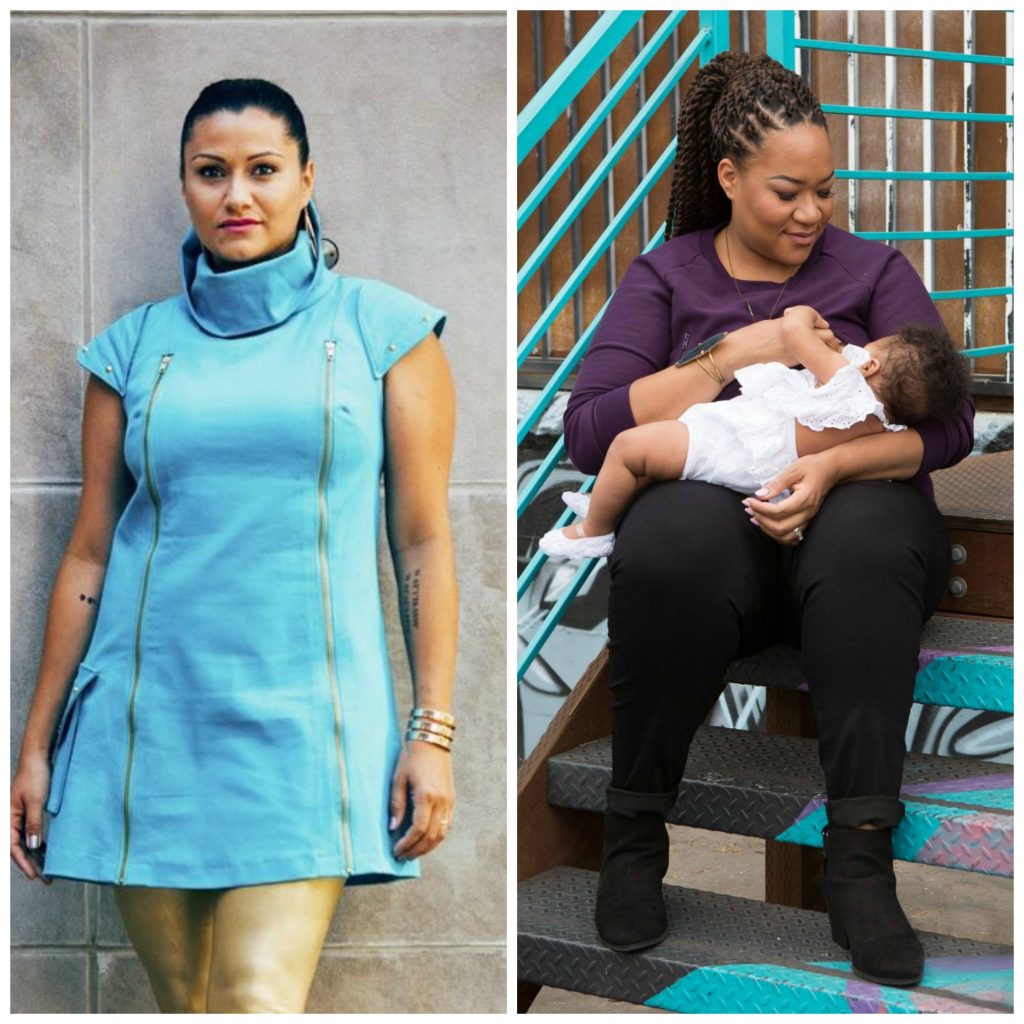 What's the best part about being a "Mompreneur" and running your own business?

The best part is that I can make all my own rules.  I'm REALLY BAD at following the rules others set.  So my favorite part is that I'm the boss of my business AND I'm the boss of my kids. Mwa ha ha!  Really though, like I said above, I want to live an integrated life, where I have control and work my business into my life with my family and work my family into my business life.  I can take an afternoon to volunteer in my daughter's class and then work at night or I can work at the pool while my kids play.  Anyone who is doing it will tell you that the "mompreneur" life is not easy, but in the end it is worth it.  I can spend the time with my kids while also doing something meaningful for me. The main thing I have to do is not compare myself to other women who are not at home with the kids.  My output will never be as much as if I had 9-5, 5 days a week to work undisturbed by my crazy kiddos.  But I know that when I look back on my life, I'll know the time I spent with my family was the most valuable time of my life and I was there for them in a meaningful way, and I was there for myself in a meaningful way by honoring my creating and intellectual need to do meaningful work.
Check out some other Mompreneur Posts you may have missed: