Let's face it, childhood is messy! Between the eating, playing, learning, and overall stickiness of childhood…it seems like everyone is covered in a mess by the end of the day. That's why we're so excited to introduce you to Bumkins. Bumkins, originally founded as a cloth diaper company, has now expanded into toddlerhood and beyond with their adorable bibs, bags and other products all designed to be fun and family-friendly. Check out some of our favorite product picks for all the messy (but cute) toddlers in your life below.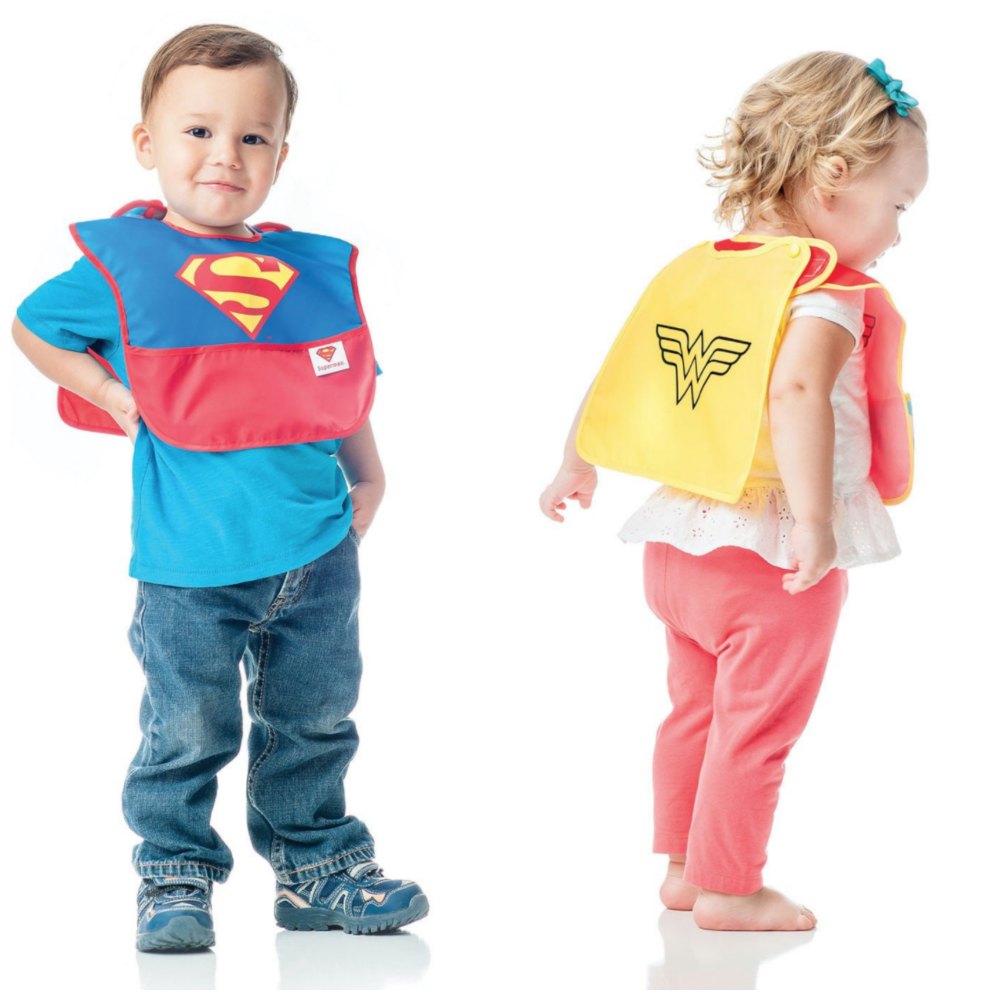 Spills, drips, splats – this looks like a job for the SuperBib! Now with capes for added fun! Bumkins' award-winning, best-selling SuperBib takes baby from first foods all the way through the toddler years, foiling nasty stains along the way! Made from Bumkins' lightweight, easy wipe, machine washable waterproof fabric, SuperBibs are both comfortable and durable. Sized to fit ages 6 to 24 months, these bibs feature a back shoulder Velcro closure for a quick, adjustable and tug-proof fit. With a handy catch-all pocket for containing spills, this bib is a great addition to any mealtime!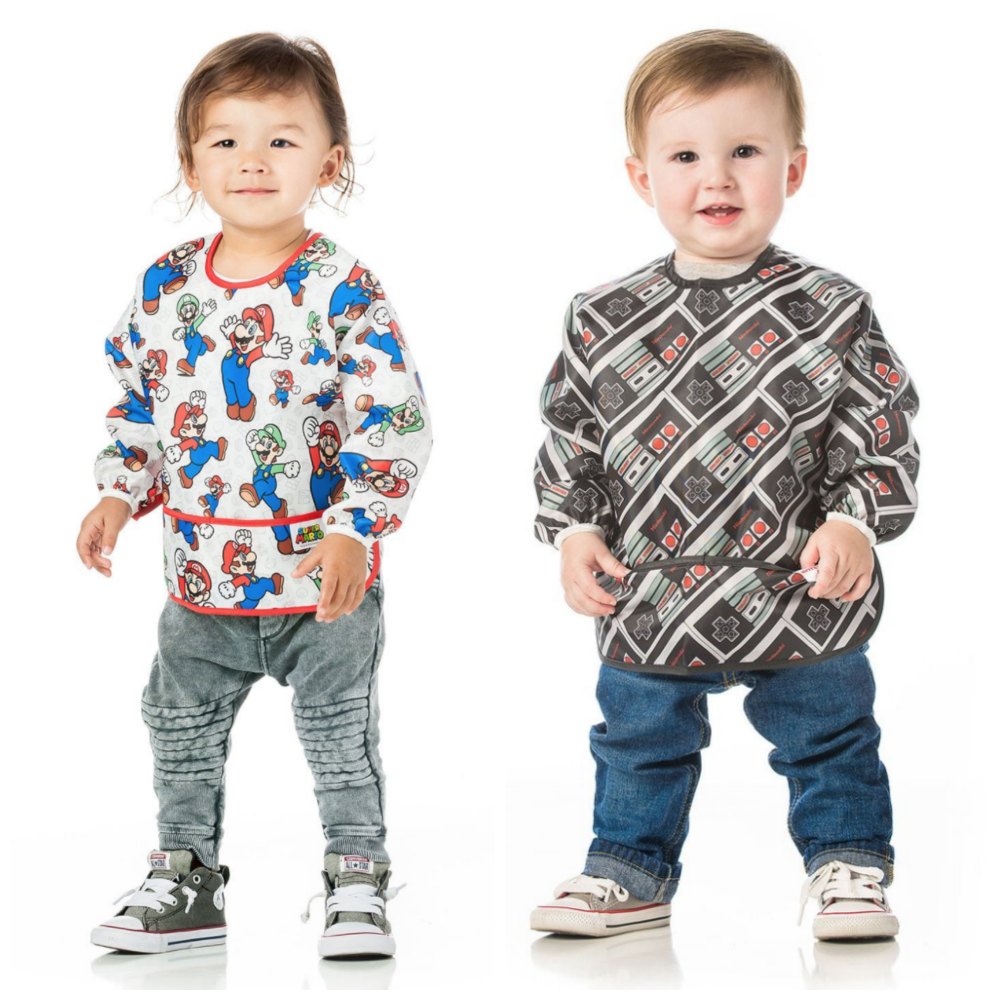 The Sleeved Bib saves one outfit at a time with the award-winning protection of Bumkins' lightweight, easy wipe, machine washable waterproof fabric. Generously sized, and both comfortable and durable, the Sleeved Bib can fit babies from 6-24 months by adjusting sleeve length with the elasticized cuff. Use the back tie closure for a secure and custom fit. With a generously sized, catch-all pocket, this hard working bib is great at containing spills and reducing loads of laundry!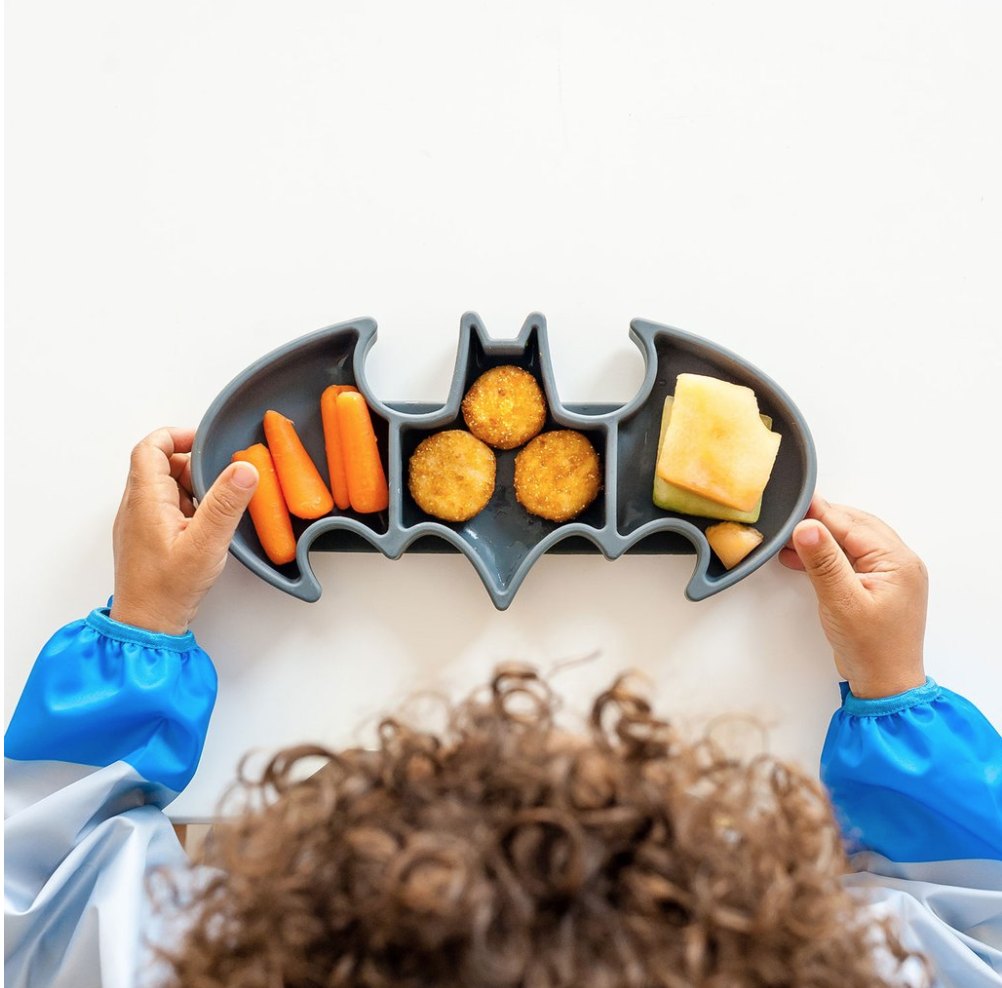 The Bumkins Grip Dish is a must-have for babies and toddlers of all ages! With a strong suction base, plates thrown on the floor are a thing of the past! It is great for little ones learning to self-feed, or more experienced eaters using utensils; made from 100% food grade silicone that is durable, stain resistant, and doesn't harbor bacteria. Perfectly sized for toddler portions; each section holds approximately 4 oz. Easy to clean! Either hand wash or put in the dishwasher and fits most high chair trays.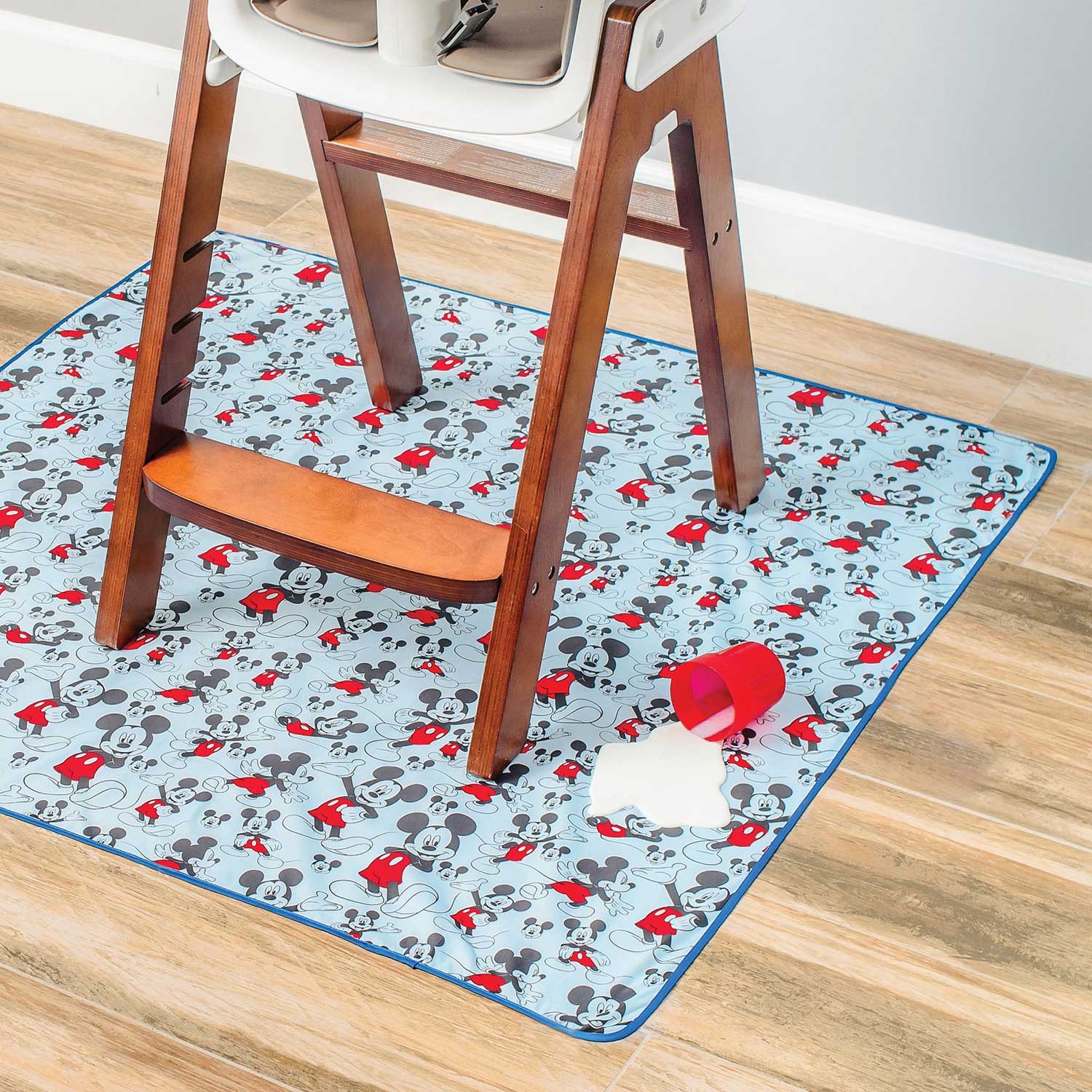 Bumkins Splat Mats have you covered!  Generously sized and made from Bumkins signature, easy wipe, waterproof fabric, these mats protect floors, tables and more from spills and stains. Wipe clean or machine wash and the mat dries in minutes. Sized 42″ x 42″ for maximum coverage.
Here's what Gugu Guru mama, Shana, has to say:
Unlike most toddlers, my daughter is not a fan of carbs – unless, of course it's rice. Rice that gets into every crease, crevice and fold of my daughter, which I can handle, but have you ever cleaned rice off the floor ? It sticks, it smears, and it's…everywhere. Enter the Bumkins Splat Mat.
I'm a huge fan of products with long longevity – convertible cribs, 3-in-1 potties, diaper pails that become stylish wastebaskets. This is why I love the Bumkin Splat Mat. It's taken us from the messy days of baby led weaning to the "throw your plate on the floor" days of early toddlerhood to our current arts and crafts days. It wipes up easily and also holds up well in the washer (be sure to air dry it). Bonus for all of the stylish prints that it's available in!
Check out some Product Discovery posts for toddlers you may have missed: