Our urban mama Megan is back, just in time for Valentine's Day, with a post all about the must have items all new parents need for date night – even if date night is simply in the living room!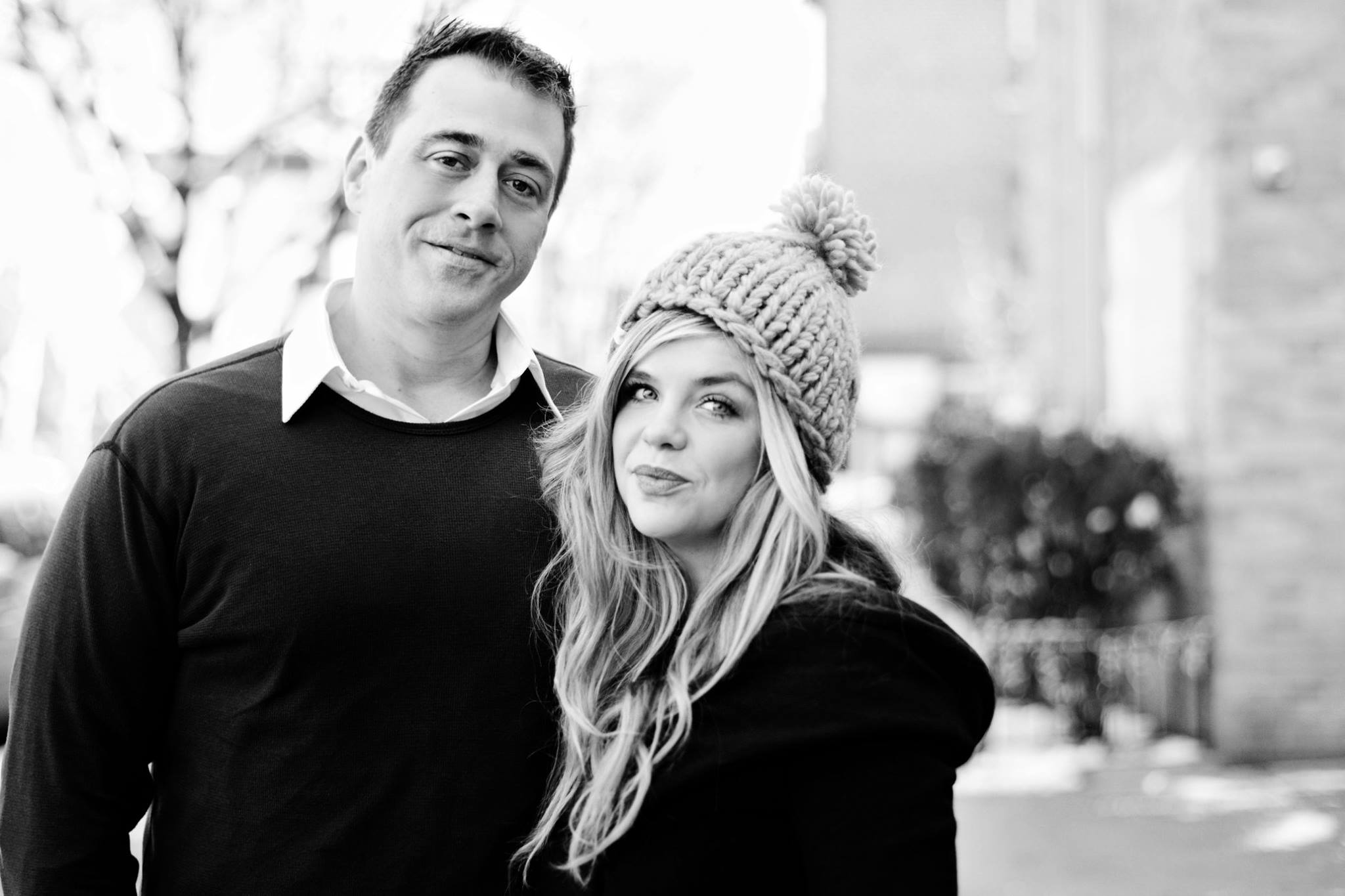 It's funny how the act of love that brought these kids into this world is oddly enough the one thing they're great at interrupting. Once you're parents, your marriage matters even more because now you have these people who count on you not to kill each other. Things that get your libido going have changed. Nothing is sexier these days than my husband doing the dishes with a kid on his hip or when he talks dirty to me like "don't worry babe I'll do the kids' baths tonight." That one gets me every time. Valentine's Day is always a great reminder that you, while you have kids, you have a partner too. Date nights for my marriage are essential. I didn't pull a Chrissy Teigen (but good for you girl) and go out 10 days post-partum because I was way too much of a hot mess, BUT my husband and I have had a date night and hotel sleepover at 6 weeks post baby after both kids. They're imperative in this marriage so we don't kill each other or the kids. Yes, you're now a mother but you're still a woman too. Stressed out Mamas lead to stressed out babies, so take care of you mama. You can still do you after a baby. You just need more gear to go out with these day. Here are some services and products to help keep that spark alive:
Babysitting Service: Grandparents don't live next door? Need a late-night sitter last minute? A good sitter is key. You want to be able to leave your kid(s) in safe hands. Care.com (or if you live in NYC it's Hello Sitter) has been keeping marriages alive since 2006. Last minute sitter and caregivers in your neighborhood and rated by actual moms.
Check out 8 childcare options for when you need a break! 
Date night must have for The New Mom – Good Back Up Battery
Just had a baby and you're a nervous wreck about leaving that precious little bundle? Now imagine if your phone died? Cruel and unusual torture, right? A good back up battery is an essential. It's a product that is good in general for having kids. Nothing is scarier than being out and about while someone else is watching you kids and your lifeline to them dies. Since having kids, I can't seem to keep a phone charged. Until I got a decent back up battery.
Date night must haves for The Nursing Mom – Nursing Pads + Breast Pump
Bamboobies Nursing Pads– New mommin' and leaving your baby for even an hour and you're nursing? You'll need these Milk Proof Nursing Pads. Bonus they're reusable. Last thing you'll need is to be in the middle of a romantic dinner and get soaked from a let-down.
Check out Bamboobies our Must Haves for Breastfeeding on the Go list!
PHILIPS AVENT Manual Breast Pump – This little bad boy is perfect for slipping into your purse for a long wedding or overnight stay. You're at your best friend from college wedding and it's either your boobs explode or you make the MOH speech? This thing has you covered.
Date Night Must Haves For The Hot Mom – Bellefit Post-Partum Girdle
Everyone gets that "belly jelly" after a baby. Well, maybe not Gisele Bündchen, but us normies do. I used to joke with my husband that "I'm not wearing a girdle because I'm fat because I'm a mom. I'm wearing it because it's awesome for back support." Postpartum girdles can help recover muscles, keep midsection in place, aids c-section recovery, supports the back and boasts your self-esteem. This line of girdles even has a thong version if you're on the market for "girdle sexy"
Must have date night for The Tired Mom, aka all of us – Matcha Sticks 
Matcha Sticks – Match is all the rage these days. While it might a bit much (or not) to have a cup of coffee at 6pm before date night these Matcha sticks are perfectly acceptable.
Must have date night for The Wine Loving Mom –UpSpring Milk Screen Strips
Up Spring Milk Screen -Still breastfeeding or pumping and want to indulge in a little mommy juice. Have no fear these bad boys advertise peace of mind within two minutes.
You can find mama Megan over on her Instagram, @GirlGoneChildinNYC and her blog, Girl Gone Child in NYC.