Now that the weather is warming up, families everywhere are itching to head outside again – sunshine, grass, flowers! But…where do you put a baby when the family is lounging outside? We're so excited about the LulyBoo Lights and Music Baby Lounge, a perfect companion for your baby, whether you're inside or outside.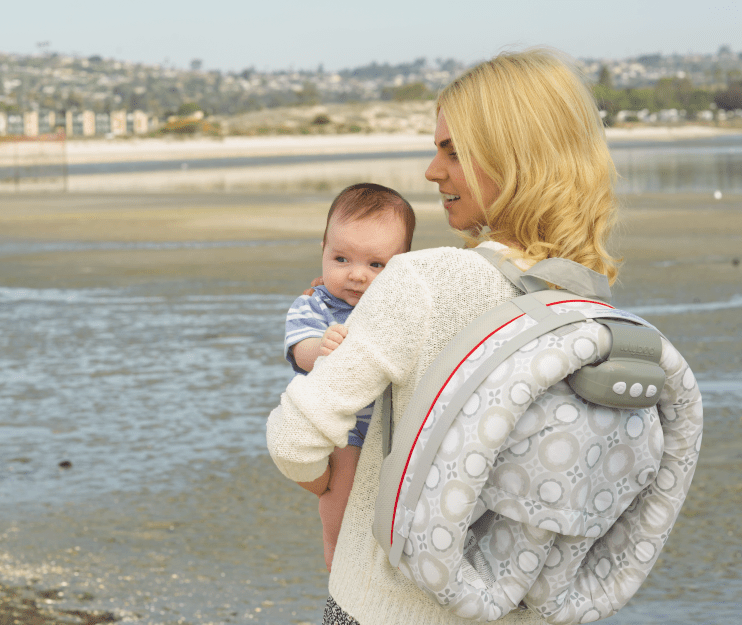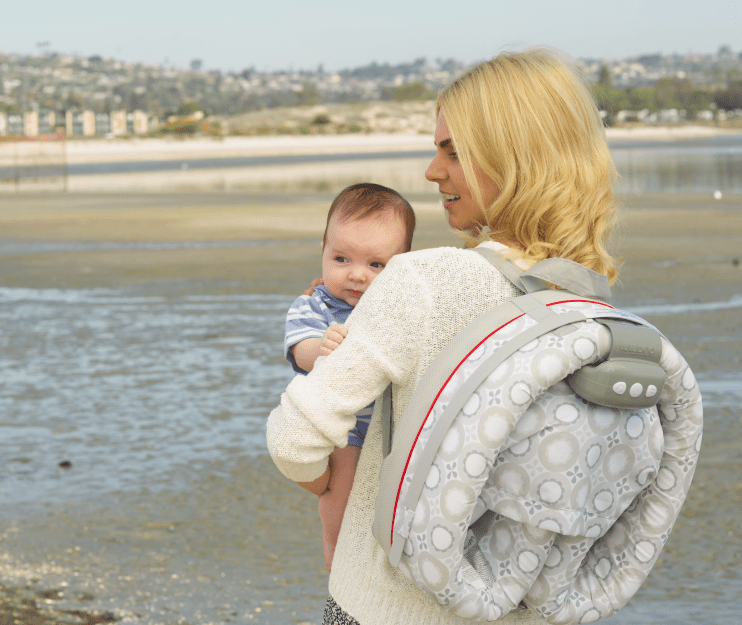 The LulyBoo Lights and Music Lounge is perfect for heading out to a day at the park; it features a waterproof bottom and adjustable shoulder straps. If you're going to the beach or on a picnic, you can simply wear the LulyBoo like a backpack and have somewhere safe for baby to rest and play. The 3 position canopy means that even if the sun is strong, baby will be protected; and speaking of protection, this lounger also features removable netting, so you can rest easy around mosquitos! Don't worry about getting the LulyBoo dirty, the breathable mesh fabric is removable and easily washable.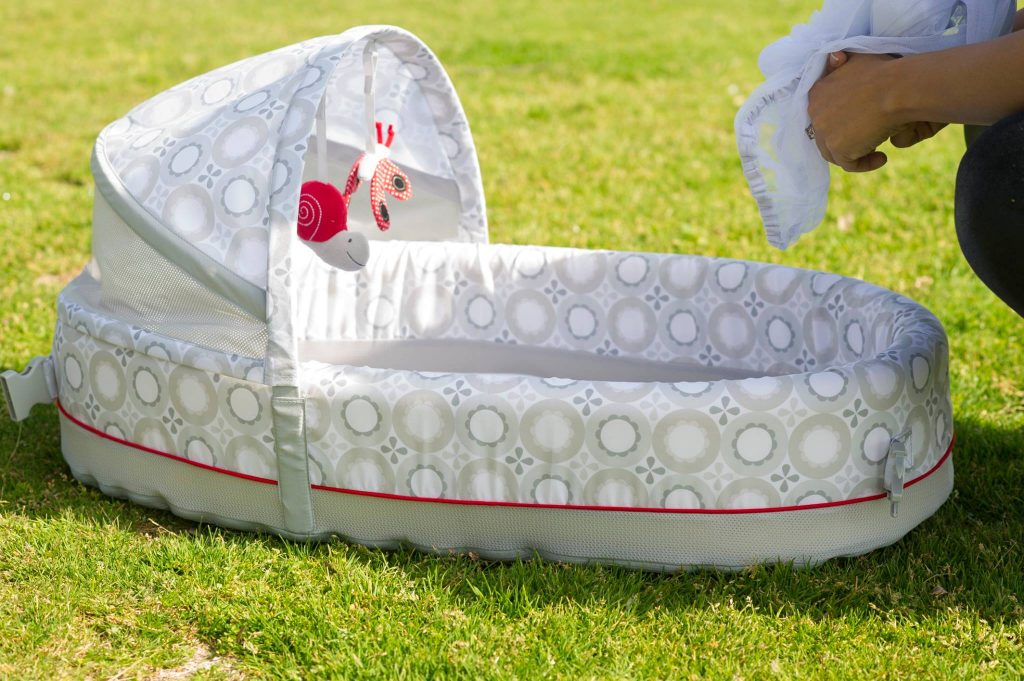 While your baby rests in their lounger, they'll drift slowly off to sleep while you relax! The LulyBoo Lights and Music comes with a unique soothing unit that rests conveniently on the lounge wall to gently stimulate baby. The unit incorporates mild vibrations, various melodies, and ambient lights to encourage playtime or help baby drift off to sleep. The music box comes with 11 songs and nature sounds, three vibration levels and a rotating color light show to keep baby calm and happy. As baby gets older, they can play with the two toys which hang down from the activity bar.
All of these unique features make the Lulyboo Lights and Music Lounge a wonderful necessity on your next trip to the park, day at the beach, or even just hanging out in your own house. Baby can drift off to sleep with a canopy and netting protecting them, or they can happily play and listen to music in their lounger. Not sure what to bring to a baby shower? This is a gift which will be used and loved many times over!