See Kate Sew partners with Gugu Guru again to share a fantastic DIY tutorial. This time? Paint splatter bibs to match up with her BABYBJÖRN Watercolor collection. Read on to get the details…
Make these cute and contrasty bibs for your curious new eater. They are also great for younger droolers and the stark black and white contrast will keep the attention of any little.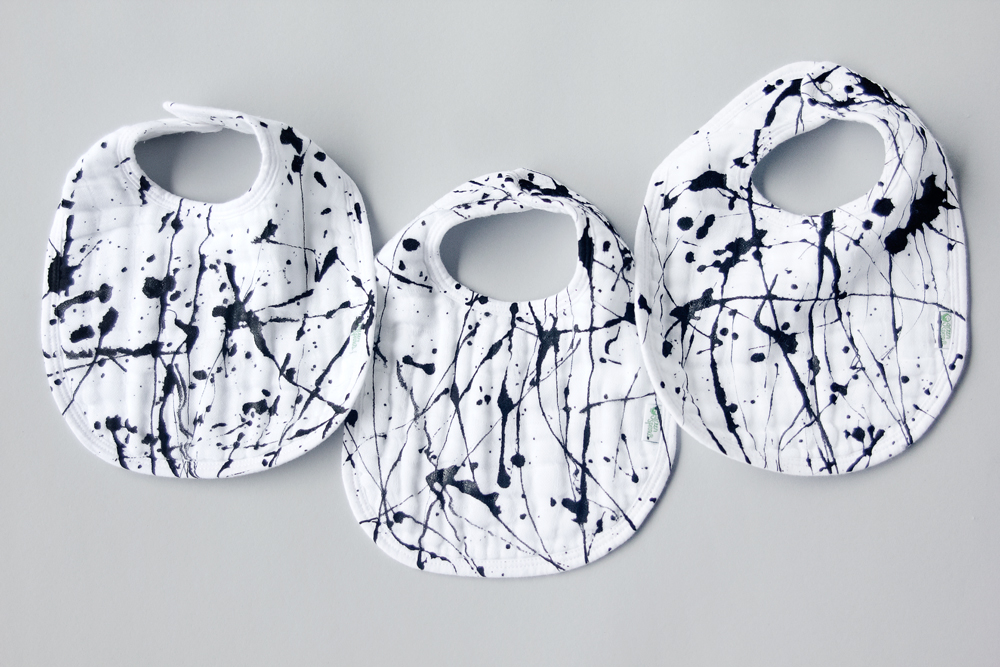 These bibs are super simple to make and chic enough for your modern baby bag! And I had a great time splattering paint everywhere!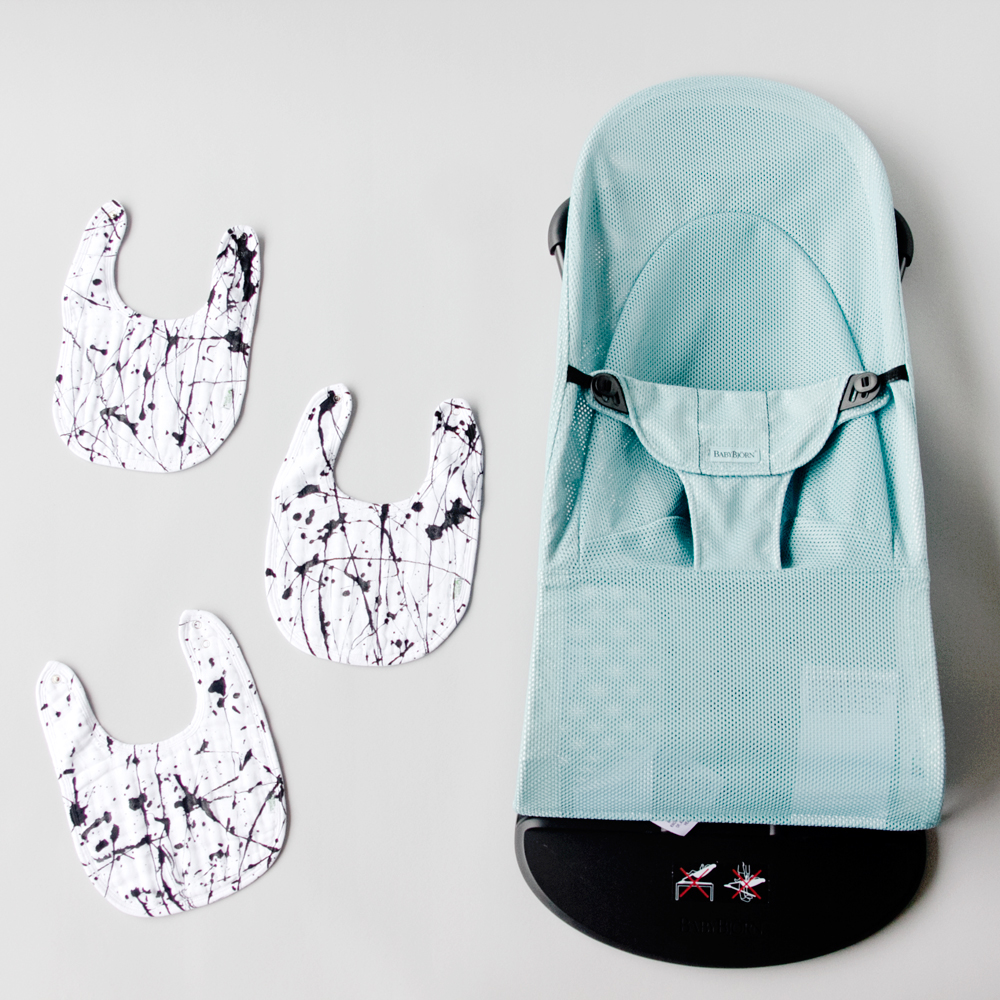 I loved styling them with BABYBJÖRN's on trend Watercolor collection. The Baby Bouncer Balance in mesh is awesome for a few reasons! It packs down pretty much flat so you can hang it or store it easily when you're not using it. We always put our bouncers in a closet in between babies and they are awkward and annoying to stow! But this is so flat it's amazing!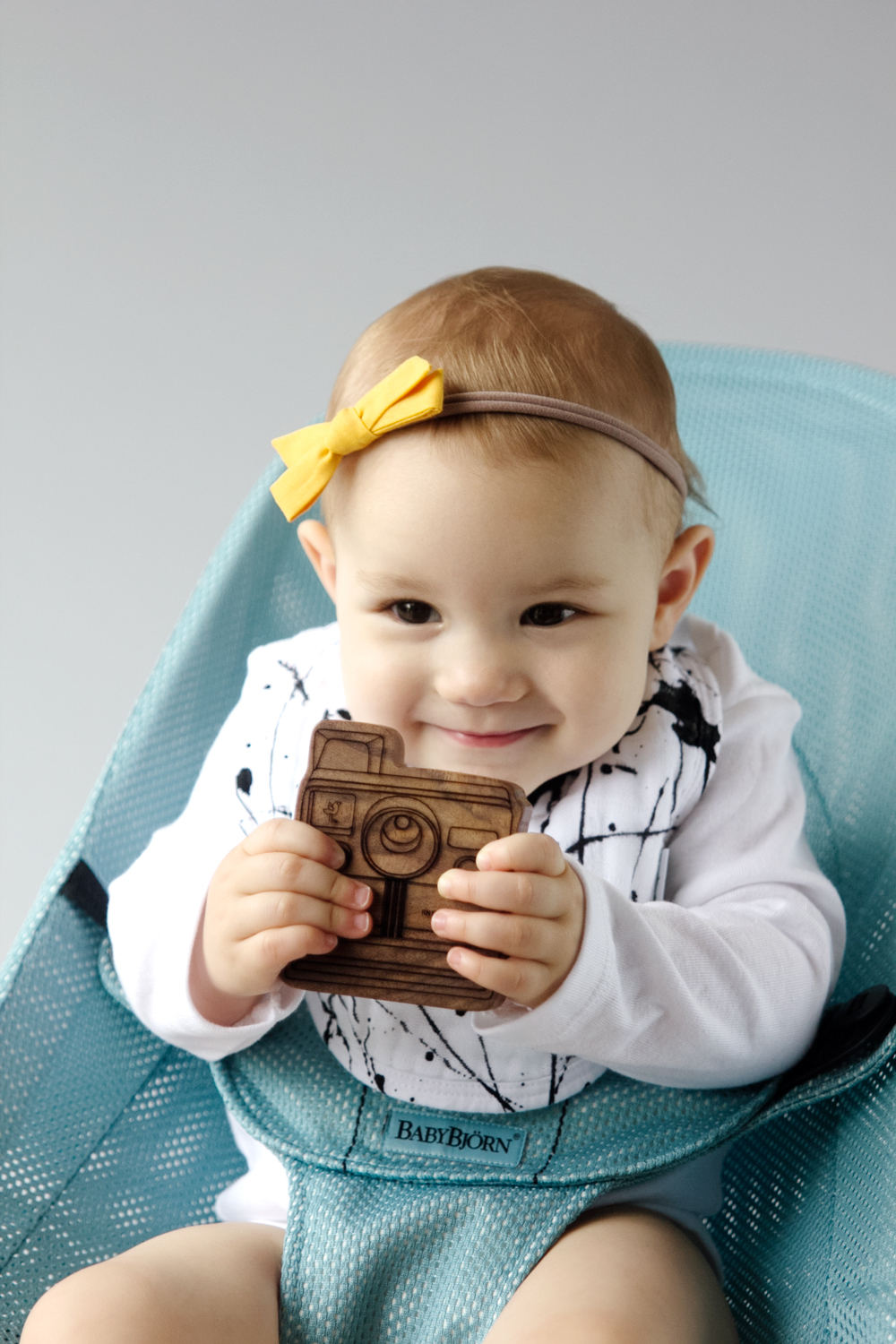 The bounce is right on and it has 3 different levels, that adjust like a chaise lounge-chair. Super simple to set up and super simple to use. I took it out of the box, lifted it up and snapped it in place. Shown is the Turquoise Turtle color that is so pretty and gender neutral (but not yellow! Hooray!) My little model had a blast bouncing in this chair and we just can't wait to put our newborn baby girl in it. The mesh will be especially nice this summer as the weather heats up.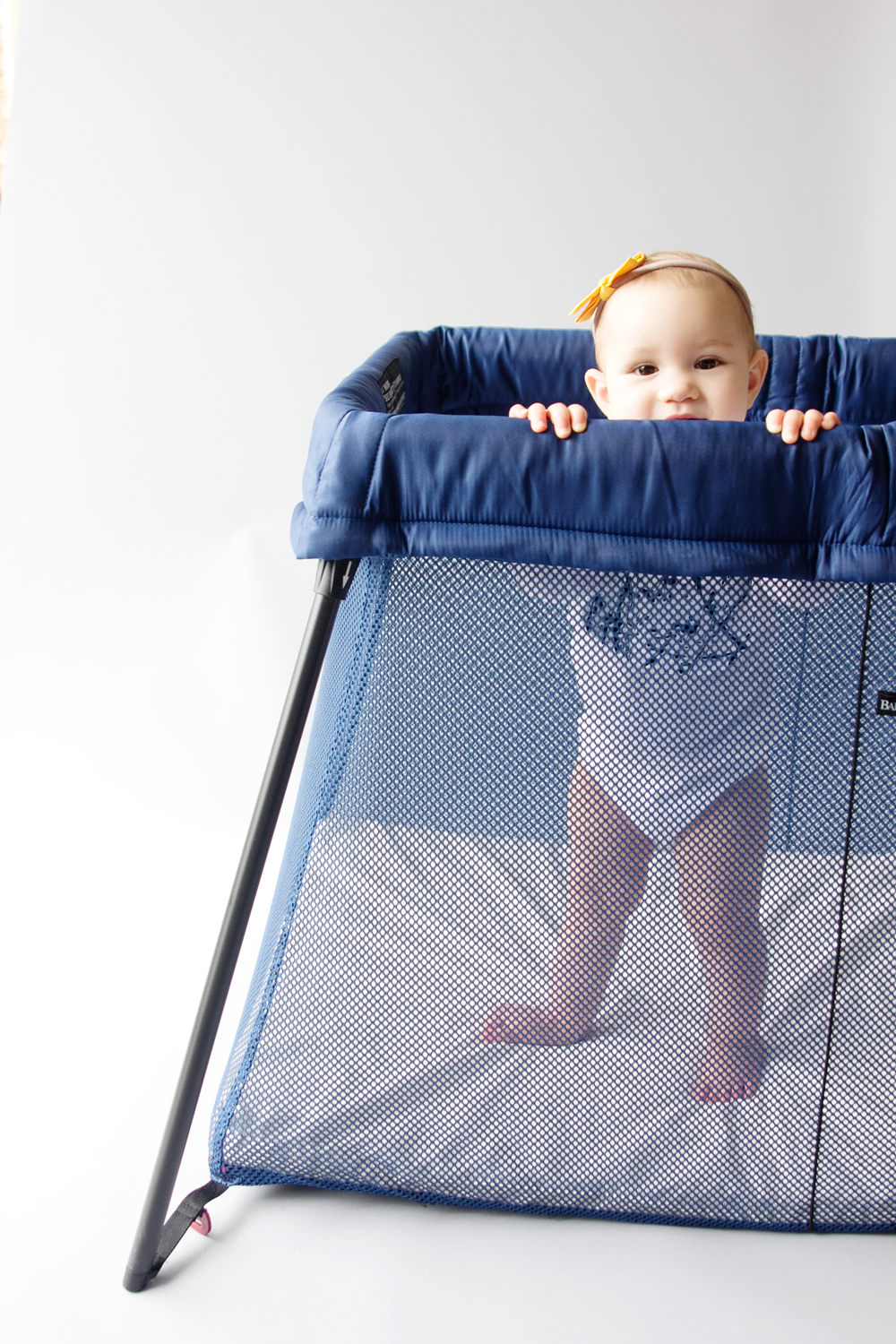 The BABYBJÖRN Travel Crib Light is so different than our old travel crib. It was also designed to flat pack, including a soft mattress that folds right into the carry case. It's totally amazing how little it folds down to, but mostly how easy it was to set up. I usually make my husband set things up (I can't read manuals, too boring!) but I didn't need to even read the manual to get this crib up in 5 minutes. We are excited to take it to hotels and to also have an extra safe spot to put the baby at home. Safe from her rowdy siblings, that is. 🙂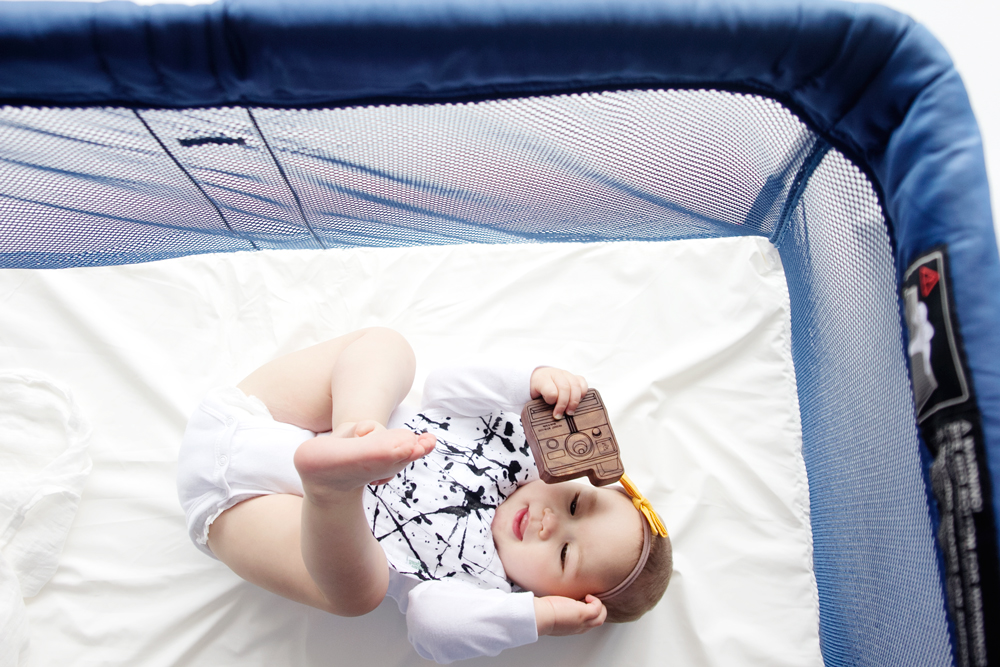 The best part about this collection is the minimalist color scheme that will really go with anything. No tacky kid designs, just chic and functional.
So to round out your chic and modern baby collection, let's make some bibs! I started with pre-made muslin bibs that are super soft and good for size 0-12M. But you can also make your own plain white bibs if you like sewing and then decorate them
Materials:
OR make your own white bibs with this basic bib tutorial
-spatula, large paintbrush or spoon (for splattering!)
–heat set fabric ink
Other Supplies:
-large paper or newspaper to cover workspace
-clean piece of cotton muslin for pressing
-iron for pressing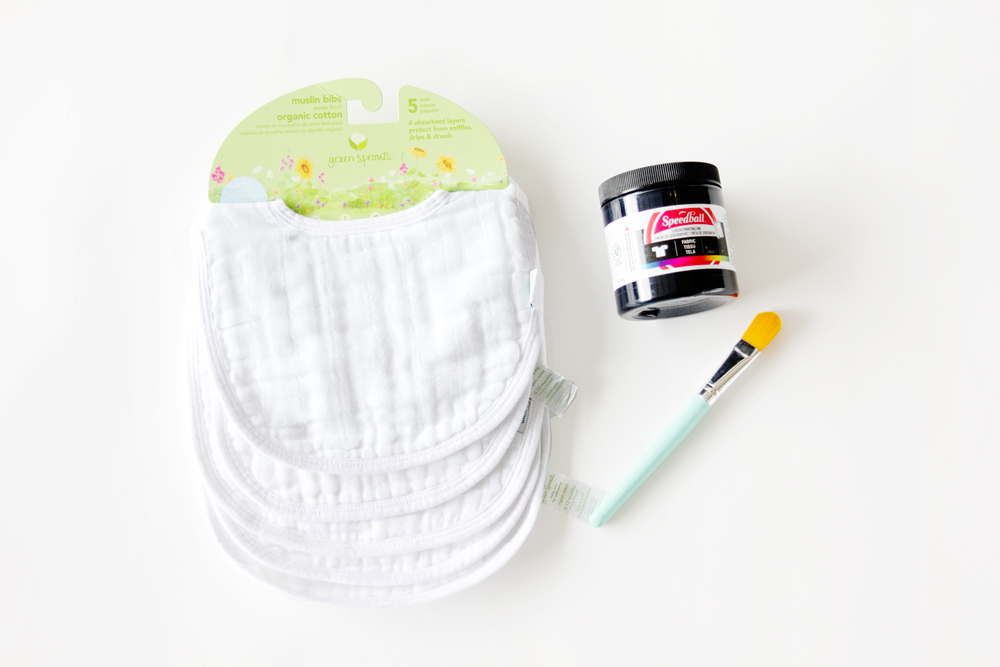 Instructions:
-Mix the ink with a little bit of water to get a better "splatting" consistency. The ink listed in the materials is water-based, so it will thin out with a bit of water.
-Do some practice splatting on your paper.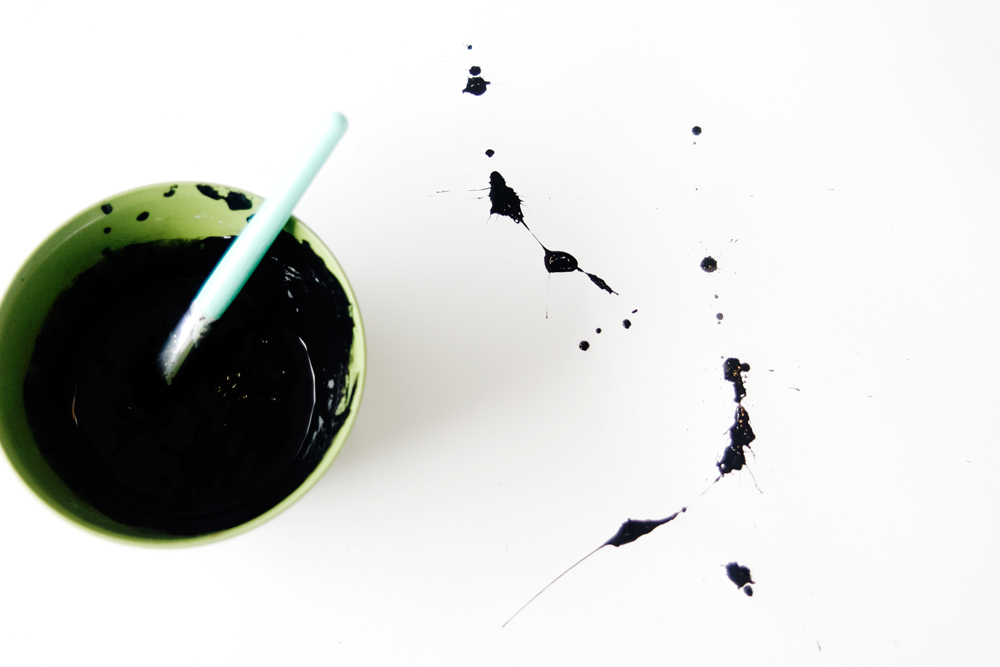 Unsnap your bibs and lay them all out on your work surface.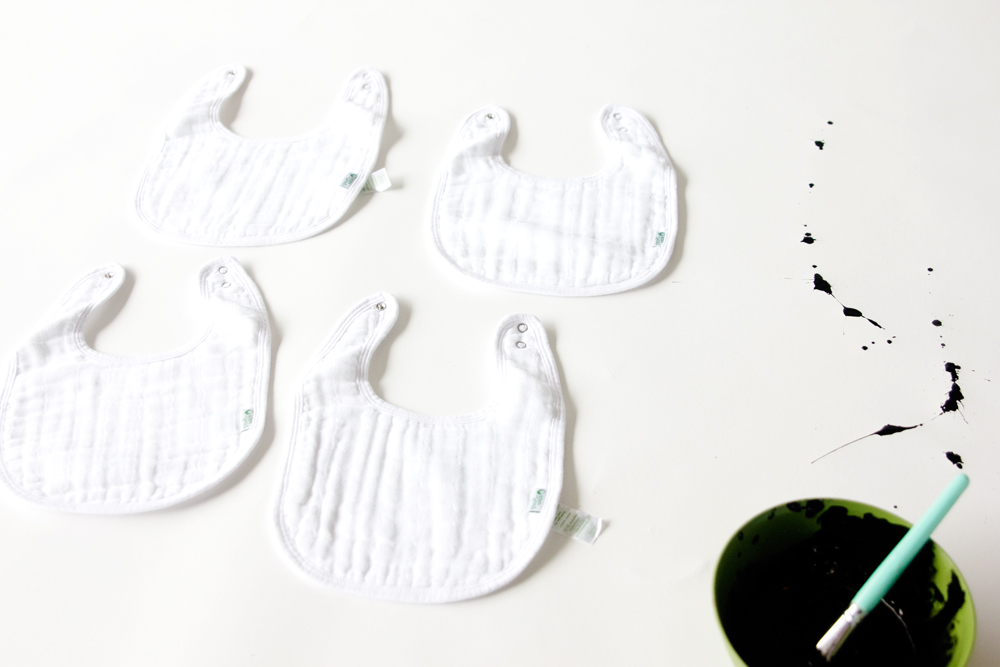 Then get splatting! There are no rules here, just dip your brush and fling paint all over the bibs and paper. You'll figure out a technique as you go for getting good lines and blobs.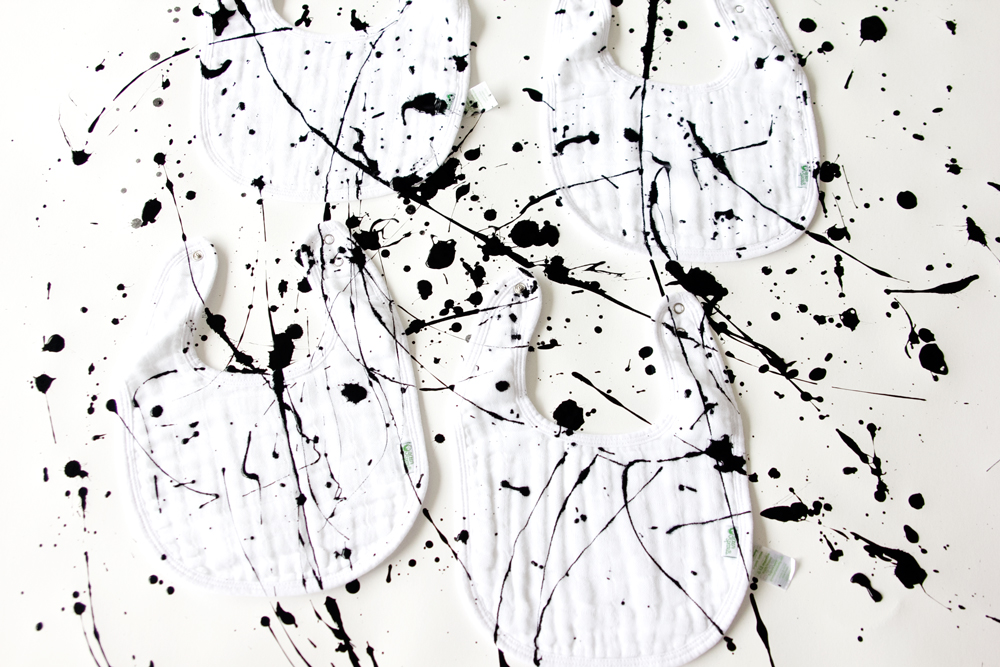 This is really a fun and satisfying project, so go crazy! You can do as much or as little as you want.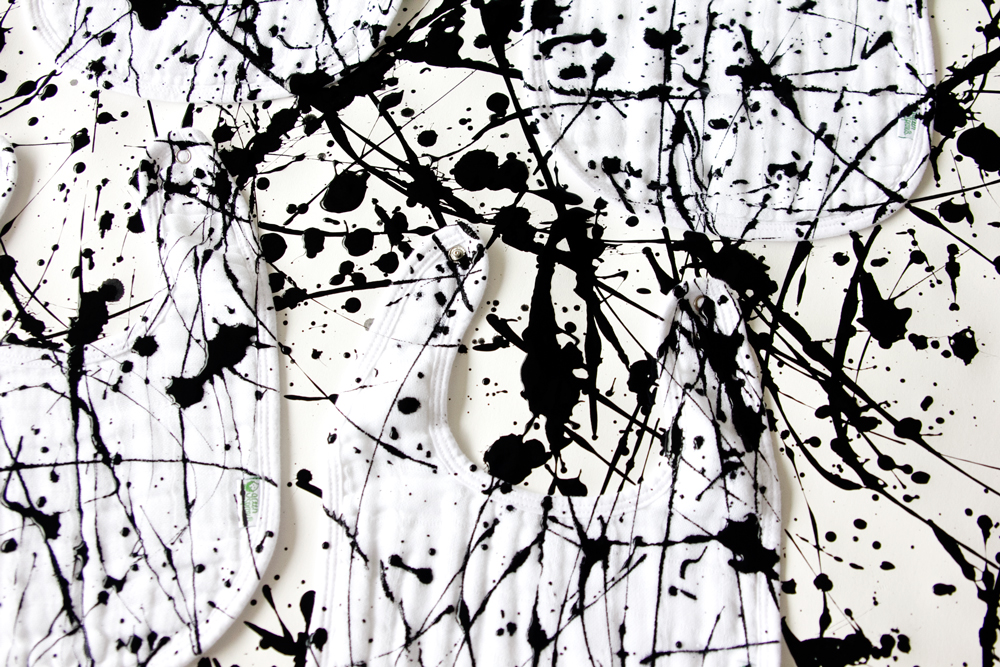 When you think you're done, let the bibs dry. If you can leave them where they are to dry do that so you don't smear any paint. Let them dry. This may take a day or two depending on how thick your splatters get. If you need to speed up the process, use a hair dryer.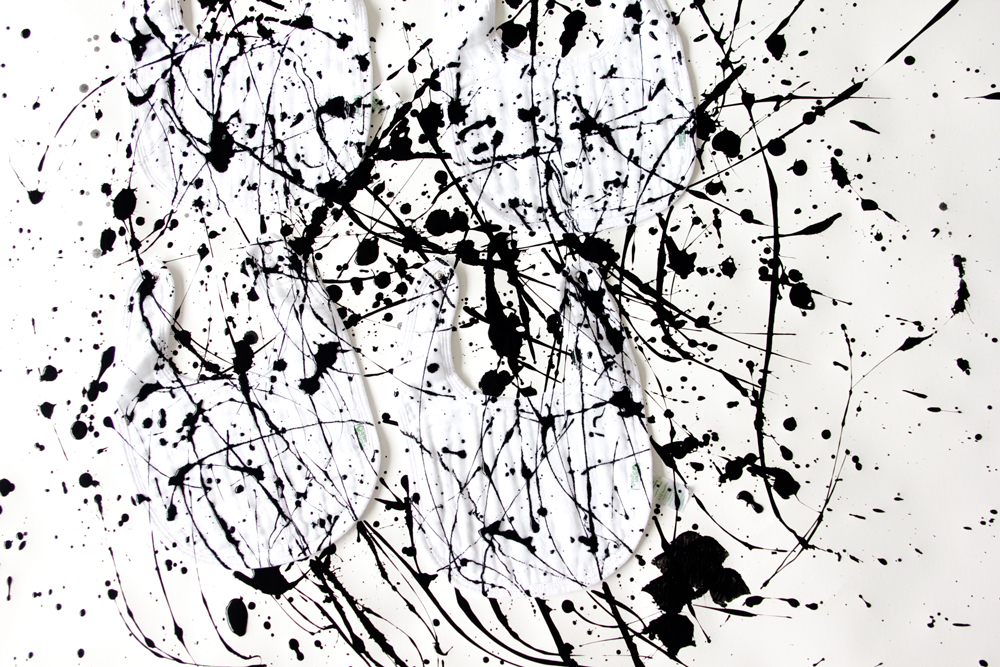 When they dry, lift them up and follow the instructions on the ink to heat-set the bibs. Use a press cloth (or a clean piece of cotton muslin) over the bibs to protect them as you heat-set the ink.
And you're done! Snap your bib on and enjoy the paint splatters! These are extra great because food stains won't show up as much!