With the New Year comes a moment of reflection, and with reflection comes the realization, for many moms, that you need a way to meditate and reflect in the moment. When the Gugu Guru team came across The Wild Zen, we knew we wanted to share their mantra and mandalas with you all.
When Jessica Saavedra visited the Grand Canyon at age 13, she fell in love with its majestic beauty and all of the surrounding natural wonders. Her fascination with the natural wonder led her to start collecting rocks and giving them as gifts to family and friends. As she grew, she developed a passion for art as well, and deeply appreciated the intersection of the world's natural phenomenons and the artistic world.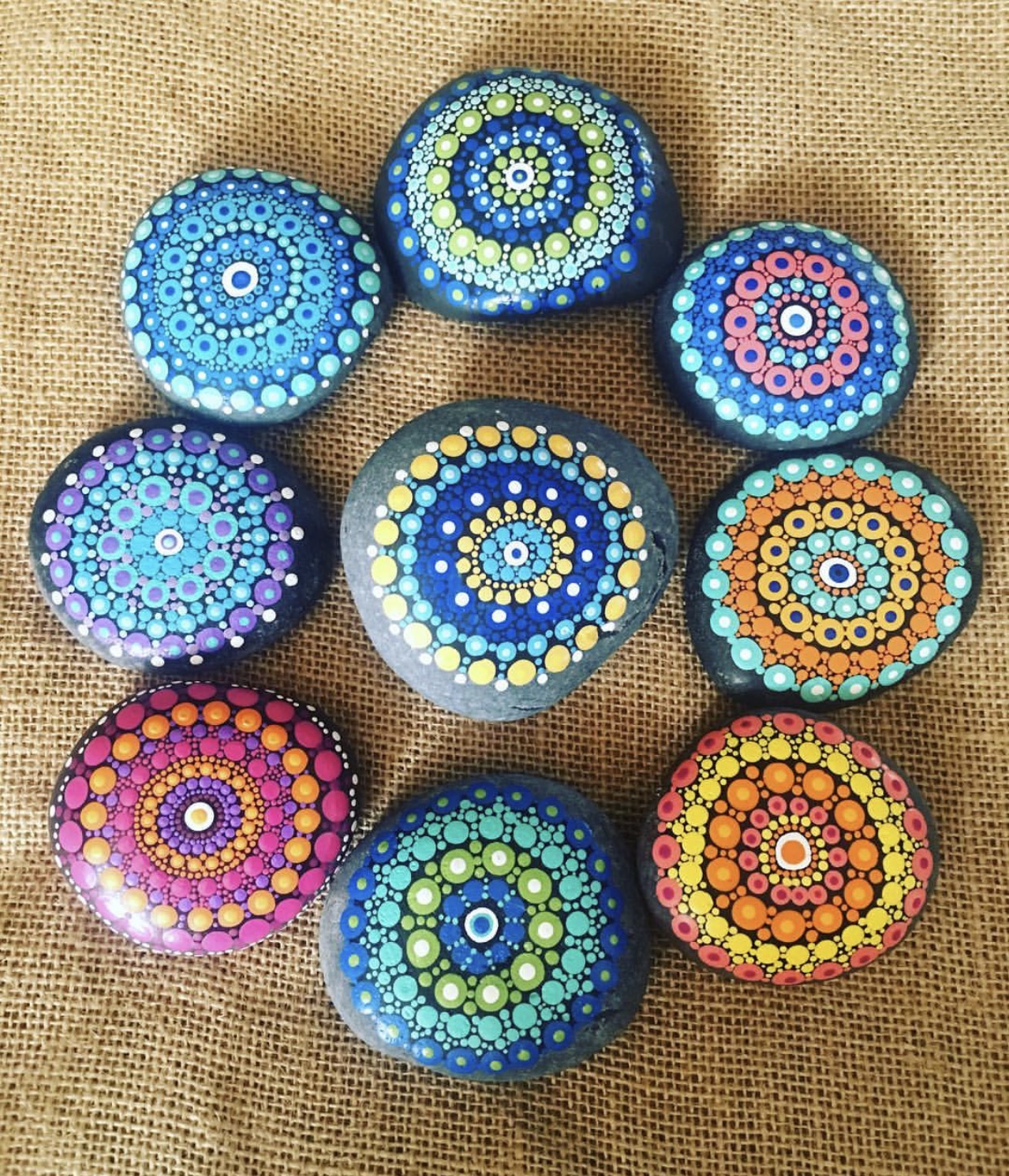 As the years went by and Jessica started a family of her own, her passions were laid to rest for the time being. As a young mother to three small children, and the busy wife of a police officer, Jessica was finding herself stressed out and missing her own soul. While suffering from PPA and PPD, she decided to try a mommy and me yoga class, which changed her outlook on everything!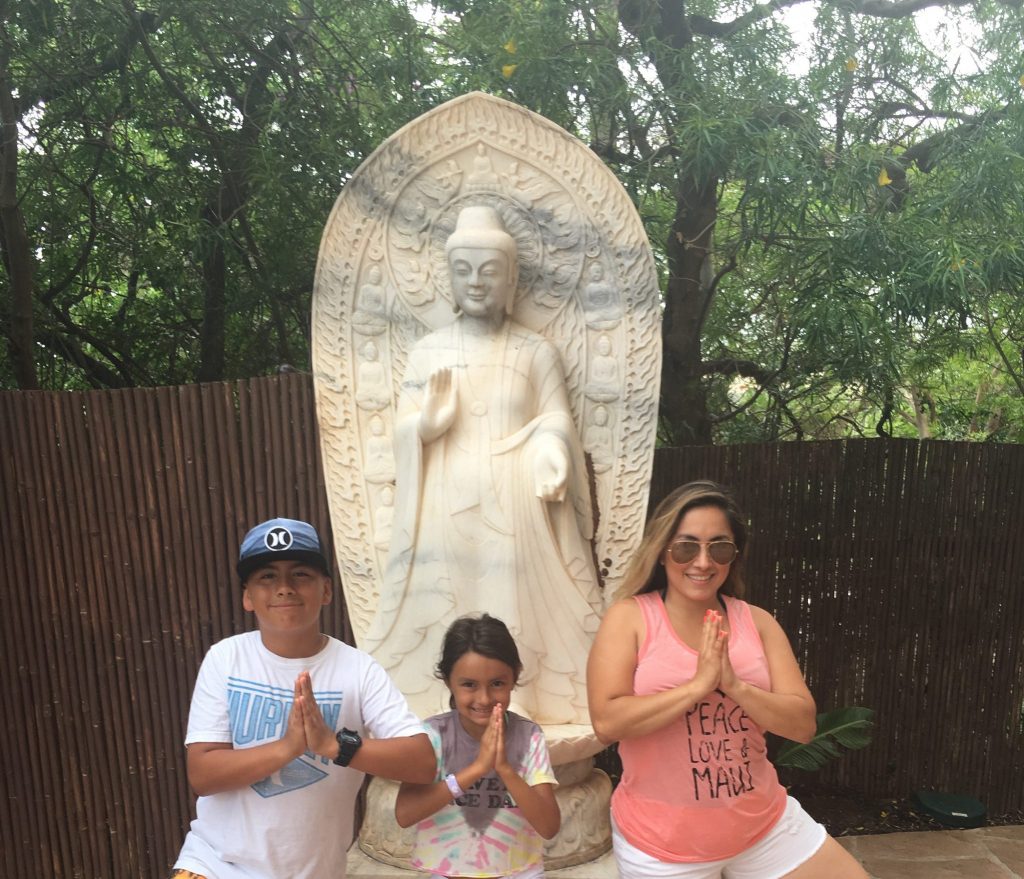 Jessica decided to become a yoga instructor and was very passionate about helping people find their zen through breathing and meditation. While on a trip to Hawaii with her family, she came upon a beach full of rocks and decided to bring some home. As a gift to fellow yogis, she painted unique mandalas on each stone and gave them as gifts. People fell in love with them! A mandala, coming from the Sanskrit for circle, "represents wholeness, a cosmic diagram reminding us of our relation to infinity, extending beyond and within our bodies and minds." (via)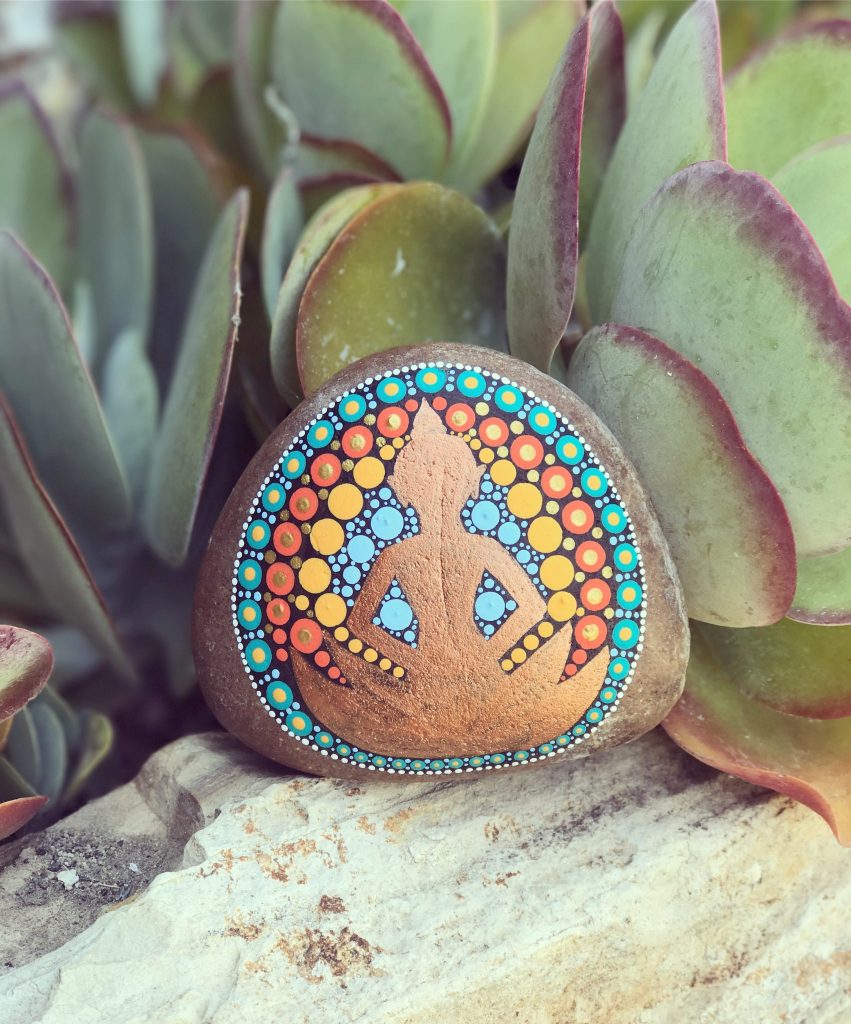 Jessica is often given stones, or finds them herself; she cleans the stone, sets it under the sun to charge its energy and clears the stone's energy with sage. She then sets an intention for each stone and paints it with the colors she feels are most beneficial for the stone's soon-to-be owner. Each stone is totally unique and made only for the person she intended! Mamas use these stones to meditate, pray, set intentions with, carry in their pocket as anxiety-relief, or simply to sit on their desk as a reminder to breathe. You can learn more about Jessica and The Wild Zen on their website, Facebook, and Instagram.