It's no secret that once baby comes along, there is just so…much…stuff! It can be overwhelming to find a diaper bag which not only fits all of baby's gear, but also fits your personal style. Worry no longer, mamas – Golden Child is here to solve all of your problems! Golden Child are structured modular inserts which turn any bag (seriously, any handbag of yours) into a well-organized diaper bag. Combine the 3 modular pieces to fit any bag shape – from a small zip tote, to a large shopping bag, to a backpack. So easy to swap in and out! Read on to learn more plus enter to win one of your own!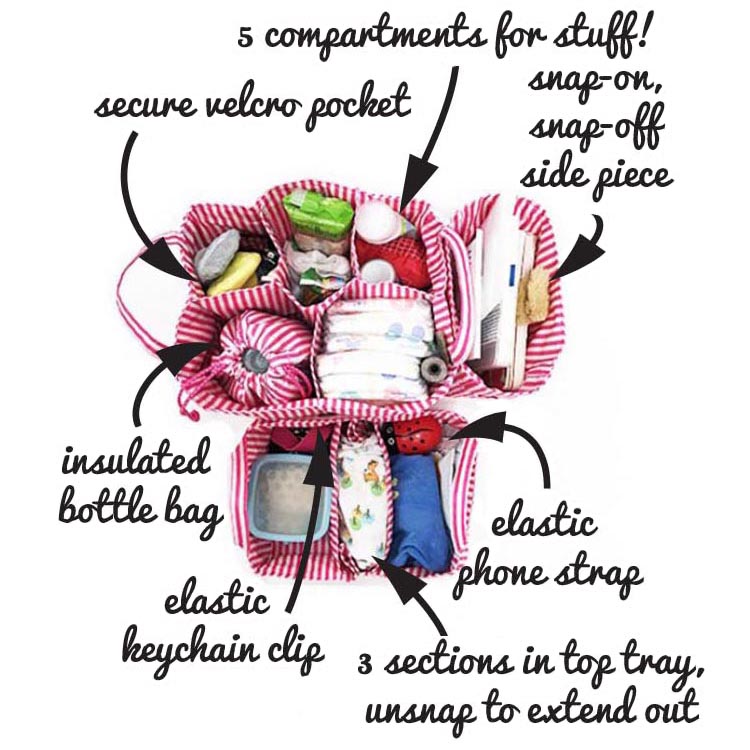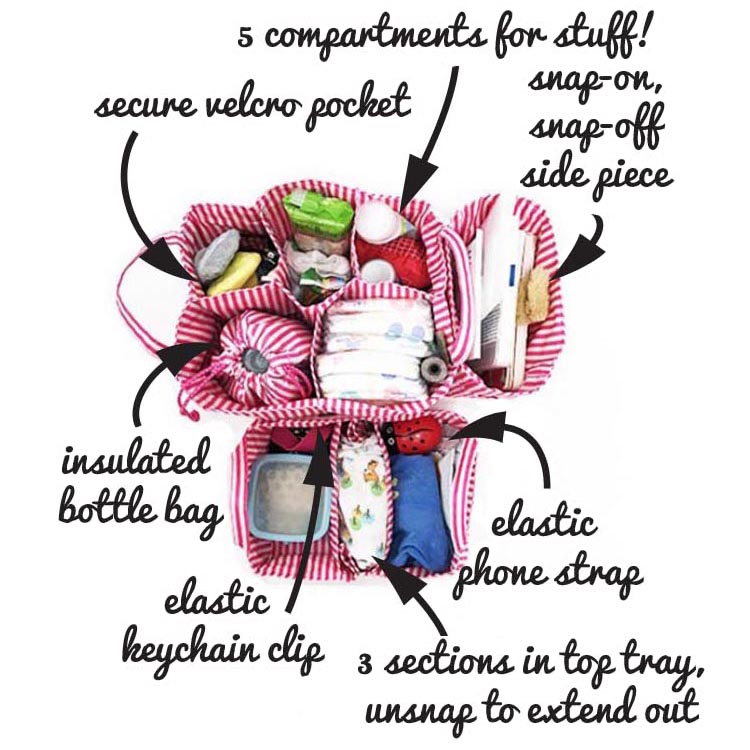 Founded by two sisters with a background in design and product development, they wanted to solve the major problem moms have – even though you may have a bag or diaper bag you love, it has to evolve with the baby, and with your lifestyle – due to the modular, clip on, structure of Golden Child, you can create the diaper bag of your dreams.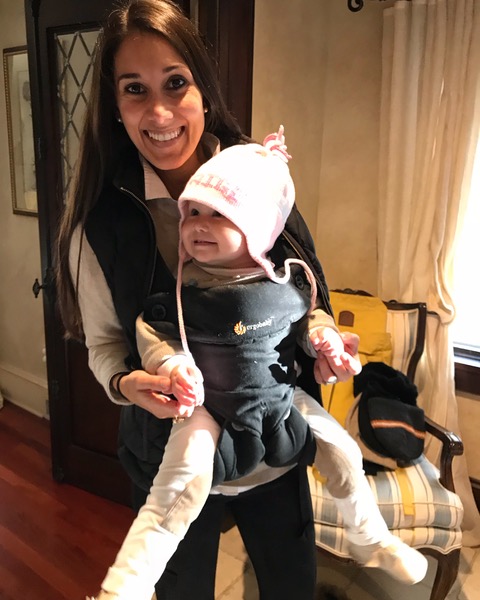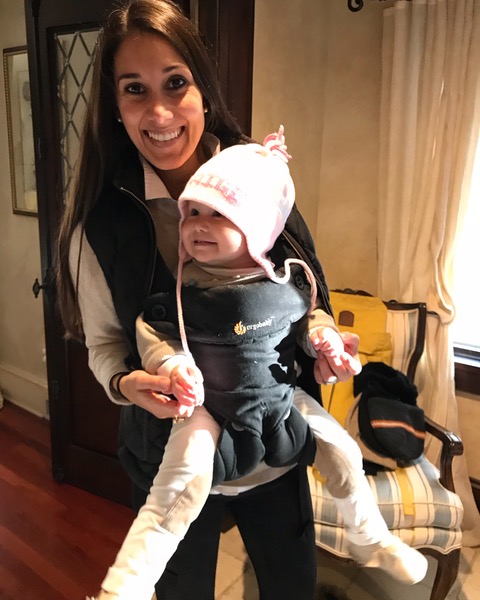 We wanted to test it out, so we turned to an uber-stylish mama, Cristina of Cristina V. Jewelry; Cristina has an adorable 1 year old daughter and works from home, so she's always on the go go go. Here's what she had to say about the Golden Child inserts:
I love that I can now see everything in my diaper bag and that it had more than enough compartments for both Paige's things and mine. In less than 10 minutes, I went from not knowing what was in my bag to seeing where everything was. It sounds silly, but I also feel better knowing I will not be scrambling the next time Paige needs a snack or I need to find my wallet.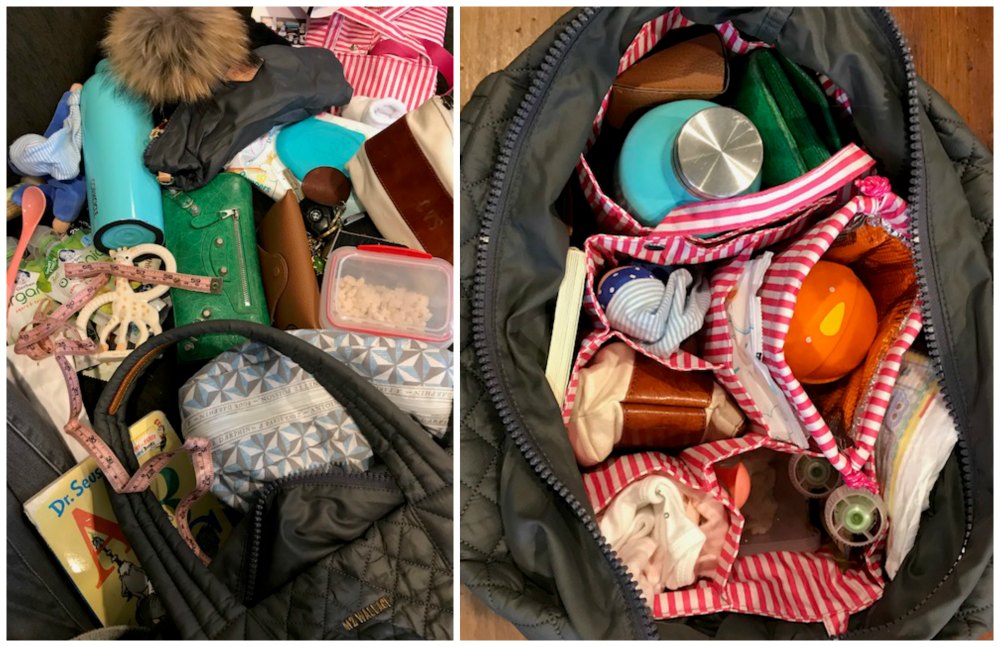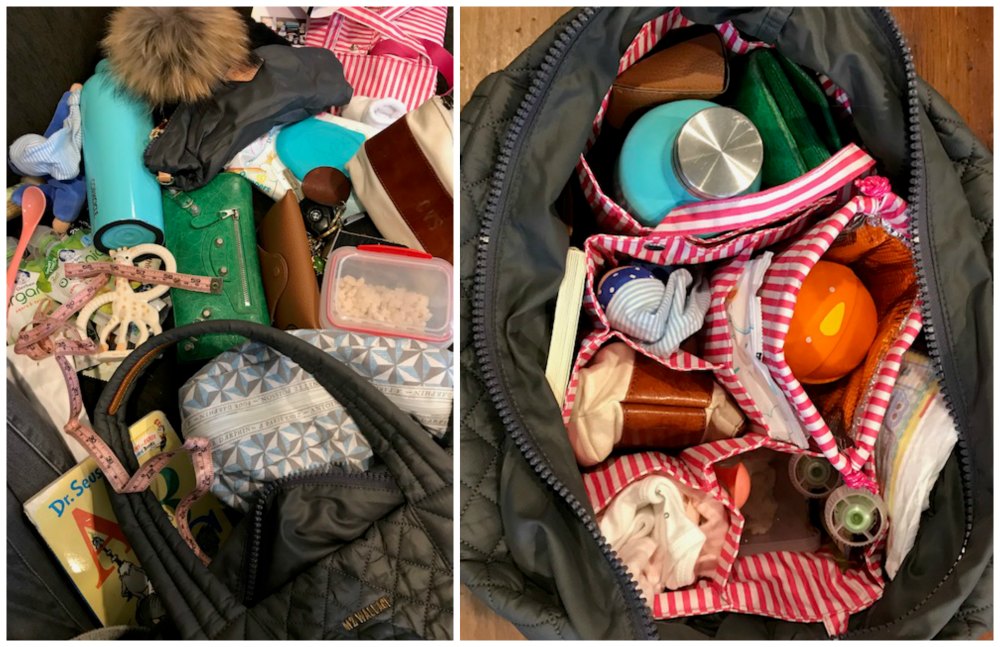 Like what you see? Enter to win a Sunny Diaper Bag Insert for yourself in our giveaway:
You can find Golden Child LA on their website, Instagram, and Facebook
.
Looking for more diaper bag help?