Just for Tots is the only manufacturer in the market today of baby teether designs that are CPSC, ASTM, CSPIA compliant without making exceptions or special considerations. A couple of our village mamas tried out the Cactus Baby Teether with their little ones. Check out what they have to say below!
Alison S.
The Just for Tots Cactus Baby Teether held up against my expectations of what a teether should be like. I enjoy the thick silicone material because easily washable and safe for my little one. My 2.5 toddler got ahold of it and did bite/pull off one of the bristles with his teeth, so I did have to discard it. I wouldn't recommend it for a toddler who is getting molars in! My little one enjoys the shape and size of it as he was able to easily move it around between his hands and he wasn't able to choke himself on it. Both I and my little one enjoyed the multiple textures that were offered so each arm felt different on his teeth. I will definitely be buying these for friends in the future!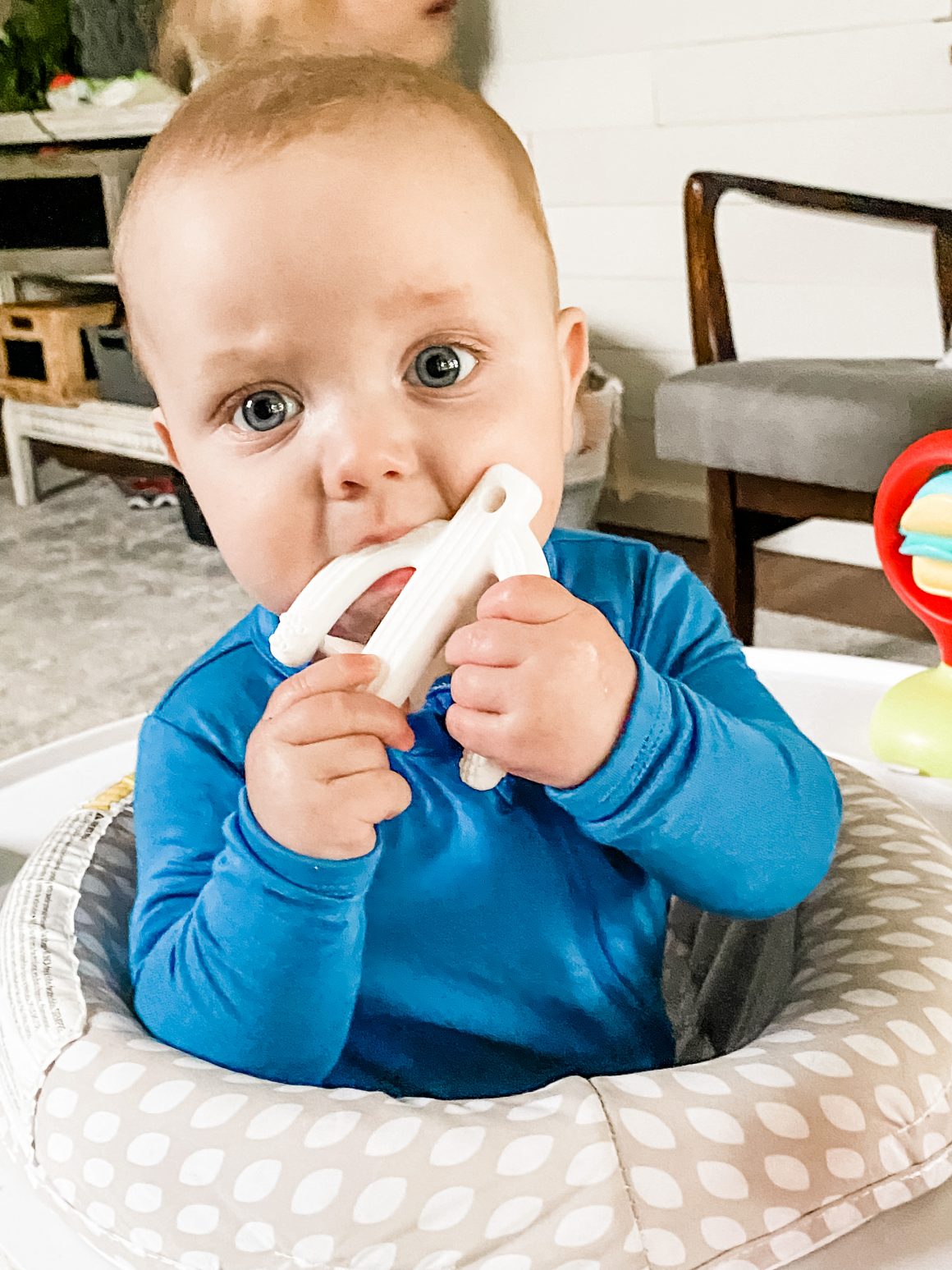 Amy Howard
The Just for Tots Cactus Teether design is GENIUS! It's so easy for little hands to hold.  The toothbrush is amazing for introducing teeth brushing to your Littles.  It has different textures to soothe baby's sore gums.  It's made of silicone so it's so easy to clean! You can even pop it in the dishwasher.
Thank you to Just for Tots for making this sponsored post possible.
Check out more Village Reviews:
3 Real Moms Tell us Why this Pacifier is a Gamechanger
4 Real Moms Tell Us Why Larktale Strollers are a Gamechanger
Real Moms Tell Why The Boon GRUB is a Gamechanger