When it comes to sippy cups, the options can feel overwhelming. On top of different types of lids and styles as well as recommendations, the truth is that your child will end up having a preference when it comes to lid, shape, and style. Finding the one that fits your lifestyle while also appeasing your toddler's tastes can take a little bit of trial and error. We've rounded up a variety of sippy cups in the traditional, straw, and 360 cup categories to help you get started with your toddler's collection.
Traditional Sippy Cups
When you think about cups, your first thought may fall on the traditional sippy cup like the ones in this category. A lot of younger babies prefer to start with this type of lid when learning to drink from a cup. While the other two categories may provide your child with a few more dental and developmental benefits, the truth is your toddler will definitely prefer one type of cup over another. We found two great options for those who prefer this type of sippy cup.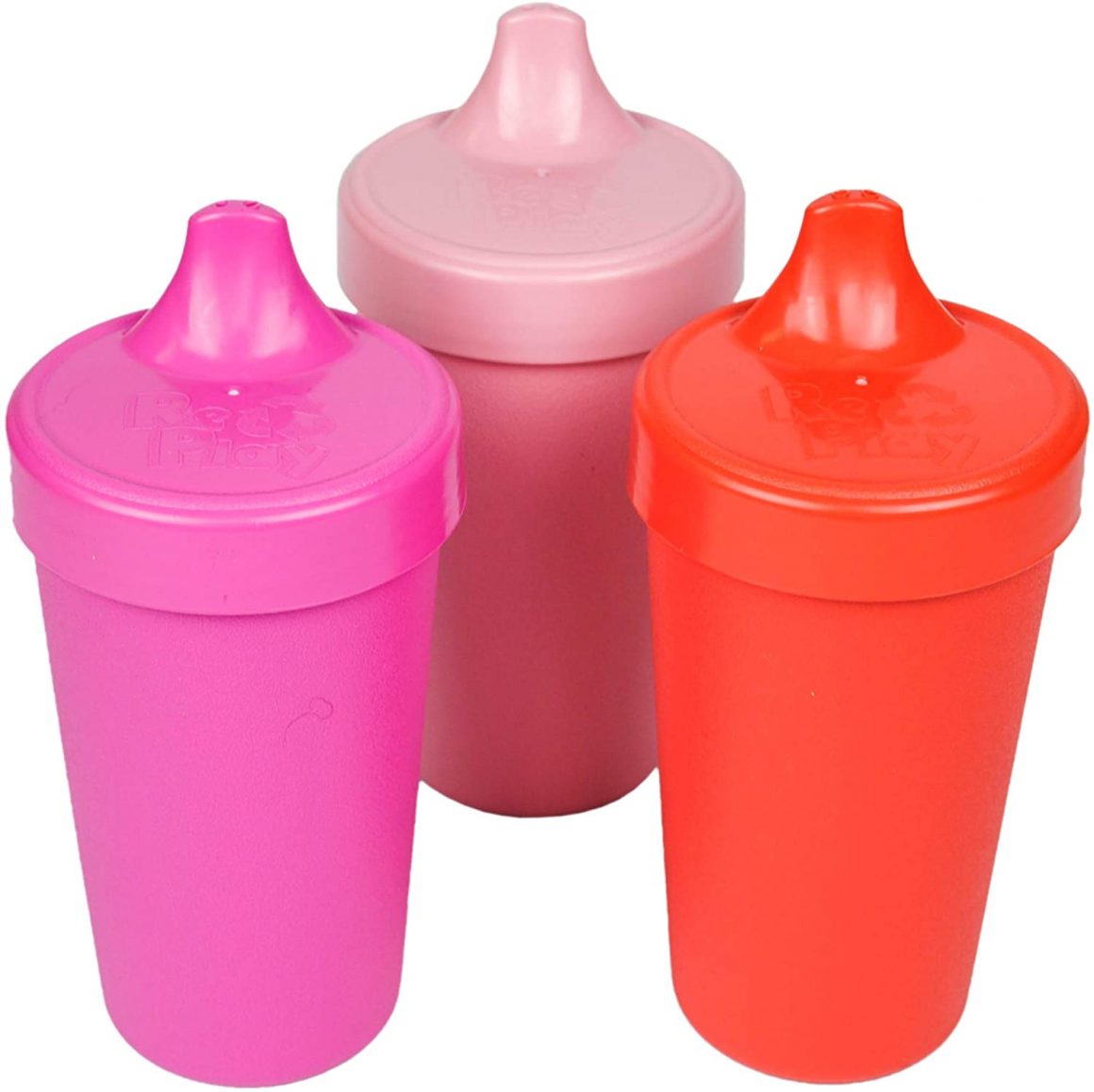 Why will you love these sippy cups? Let us count the ways: 1. They're made in the USA! 2. They're made from recycled milk jugs. 3. They're BPA-free. 4. They're leakproof. We know. They all say that, but this review really has us sold on the leakproof-ness of these particular cups. 5. They come in a lot of fun colors. 
Thermos Foogoo Hard Spout Sippy Cup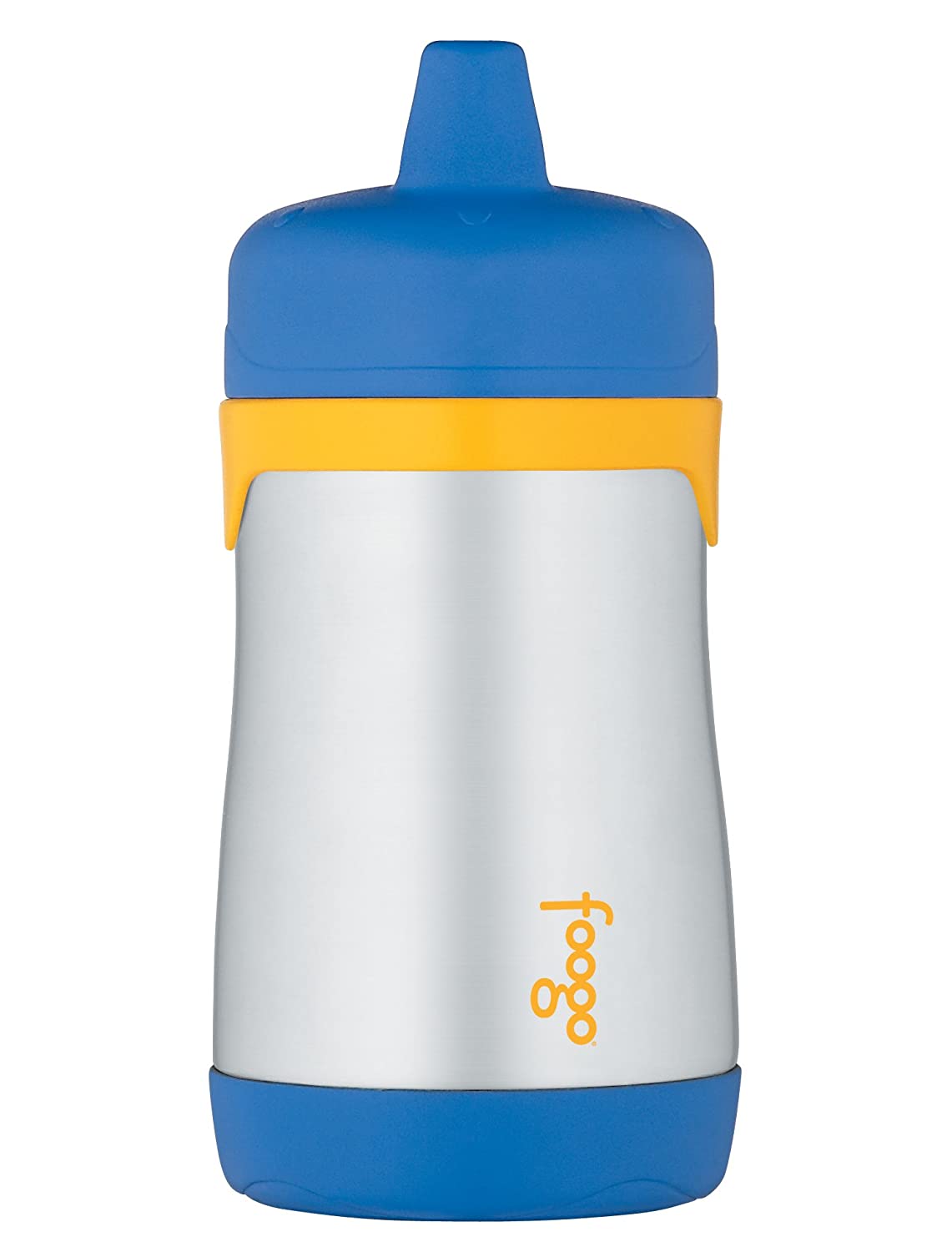 This stainless steel sippy cup offers you more bang for your buck. You can use the cup with their three transitional lids. Start with the lid that features the traditional spout as well as handles. Then move on to the one without handles. Then when your toddler is ready, move on to the one with the straw. It will also save you time and money if you have two kids who prefer different types of sippy cup lids.
Straw Sippy Cups
Straw sippy cups are a great option for a variety of reasons. They help build lip, cheek, and tongue strength. They also help get your child used to straws for when they're out and about and you happen to leave a cup at home. It's a great transitional cup between traditional sippy cups and a regular drinking cup. We found some more great options for your toddler.
Green Sprouts Sip and Straw Cup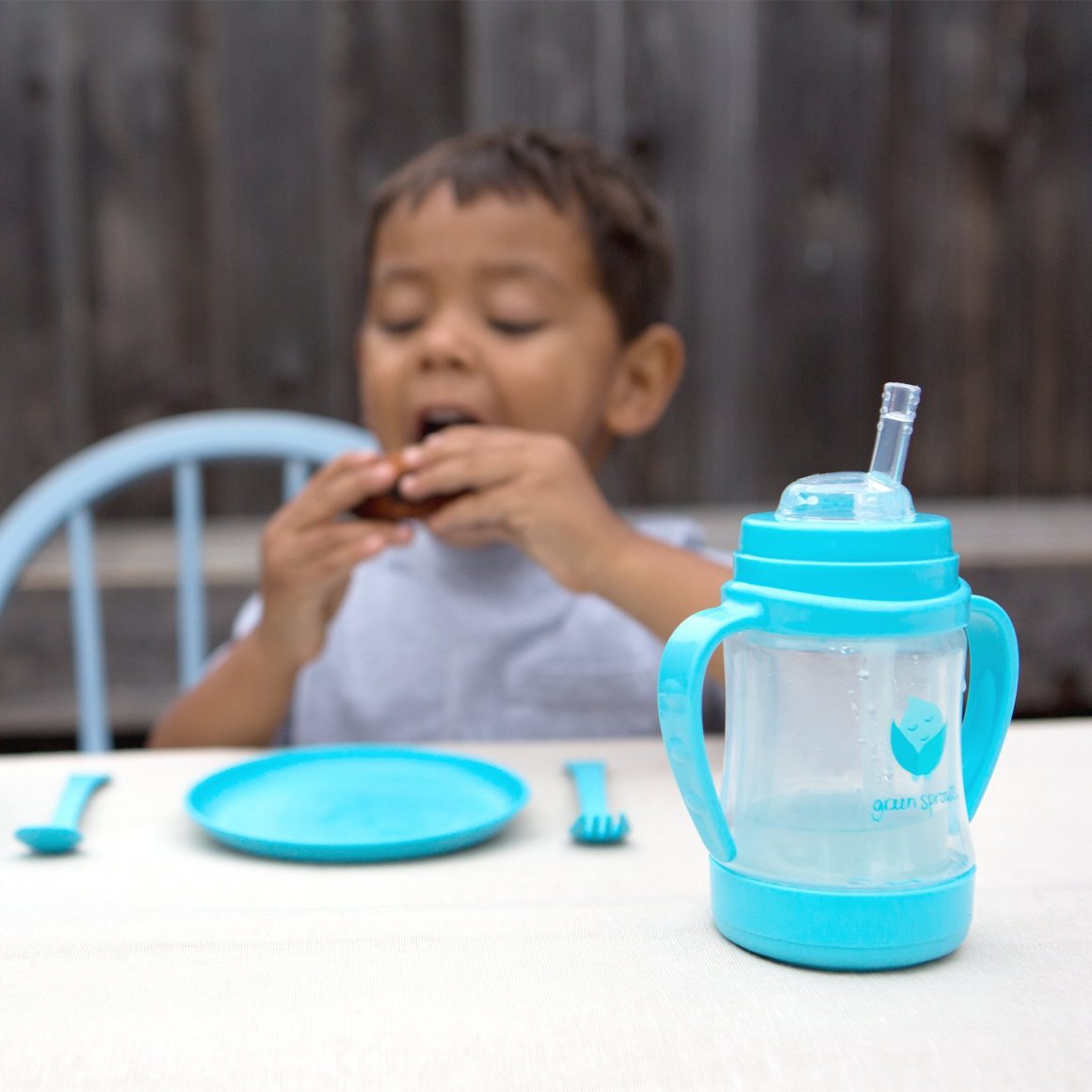 Our eco-conscious parents will love this cup as it's made from glass. The liquids will only touch glass or the silicone straw. It's BPA-free as well as free of various chemicals you want to keep away from your precious little one. It features a drip-free spout. Additionally, this particular cup comes with a variety of spouts to grow with your baby, including a traditional sippy, a straw spout, and a traditional straw. Cups that grow with your baby are definitely handy. 
Nuk Everlast Weighted Straw Cup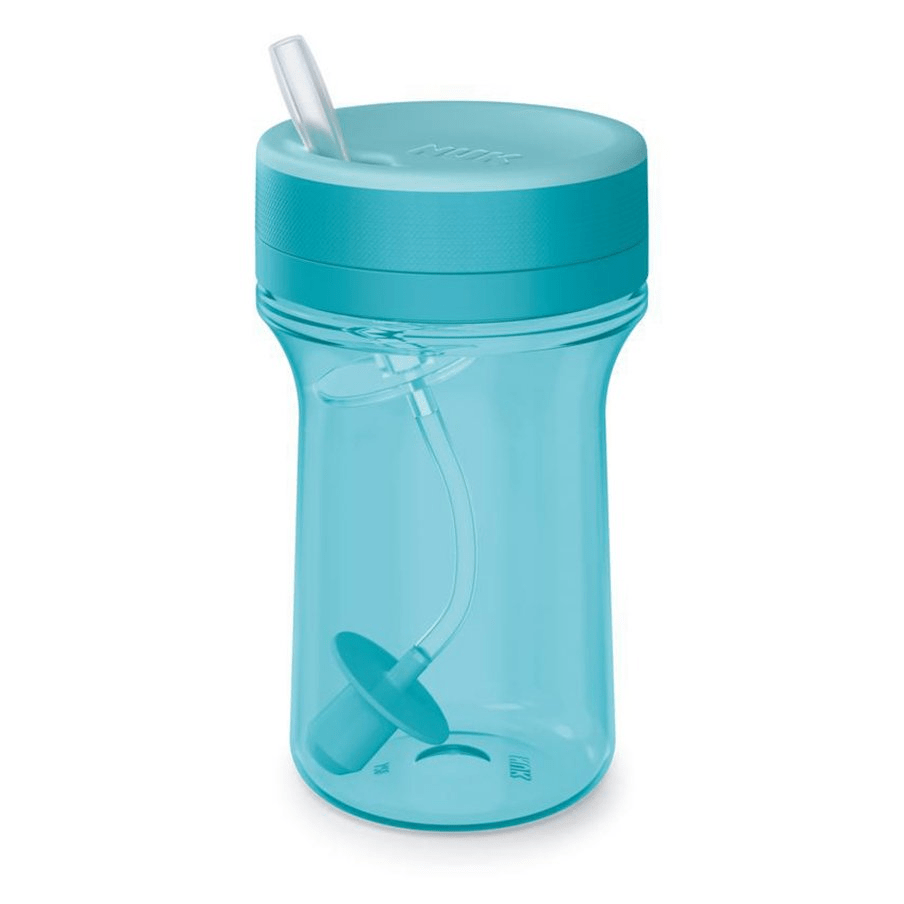 How many times have you seen a toddler take a straw cup and tip it up as if it were a regular cup, only to find out they can't get anything to drink that way? This straw sippy cup solves that problem. The weighted straw floats with the liquid inside the cup to make sure your toddler can drink from any angle. It's basically (scientific) magic!
360 Cups
A 360 cup looks like a regular cup. Additionally, it will help your growing toddler learn to drink from a regular cup. They can drink from any angle through a valve all the way around the rim of the cup. Of course, because it's valved like this, it helps prevent spills while your child is still learning how to drink and manage a cup. You'll save yourself from some unnecessary clean ups by transitioning to this type of cup before going full force into the regular cup world!
Munchkin Miracle 360 Sippy Cup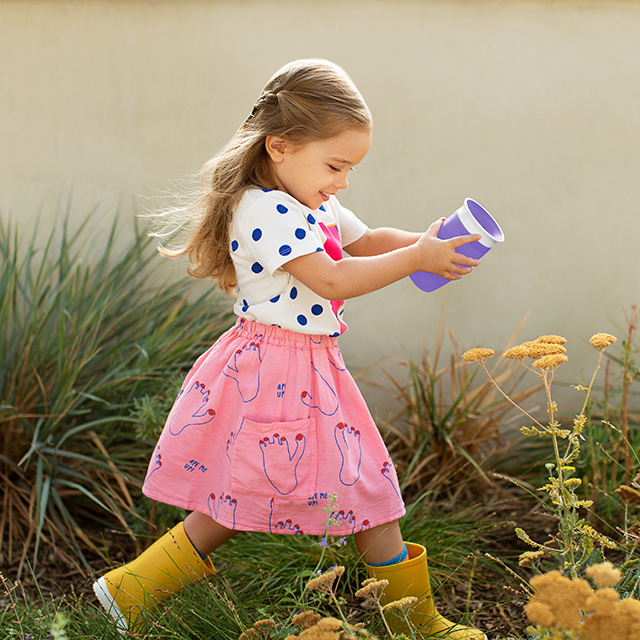 We love that it's BPA-free. You'll love how it keeps spills from happening since the valve seals when your child stops drinking. Your toddler will love drinking like the big kids. Additionally, it's easy to clean with no extra valves or parts. Easy to clean feels important when you're busy chasing a toddler around the house. 
Dr. Brown's Cheers 360 Spoutless Transition Sippy Cup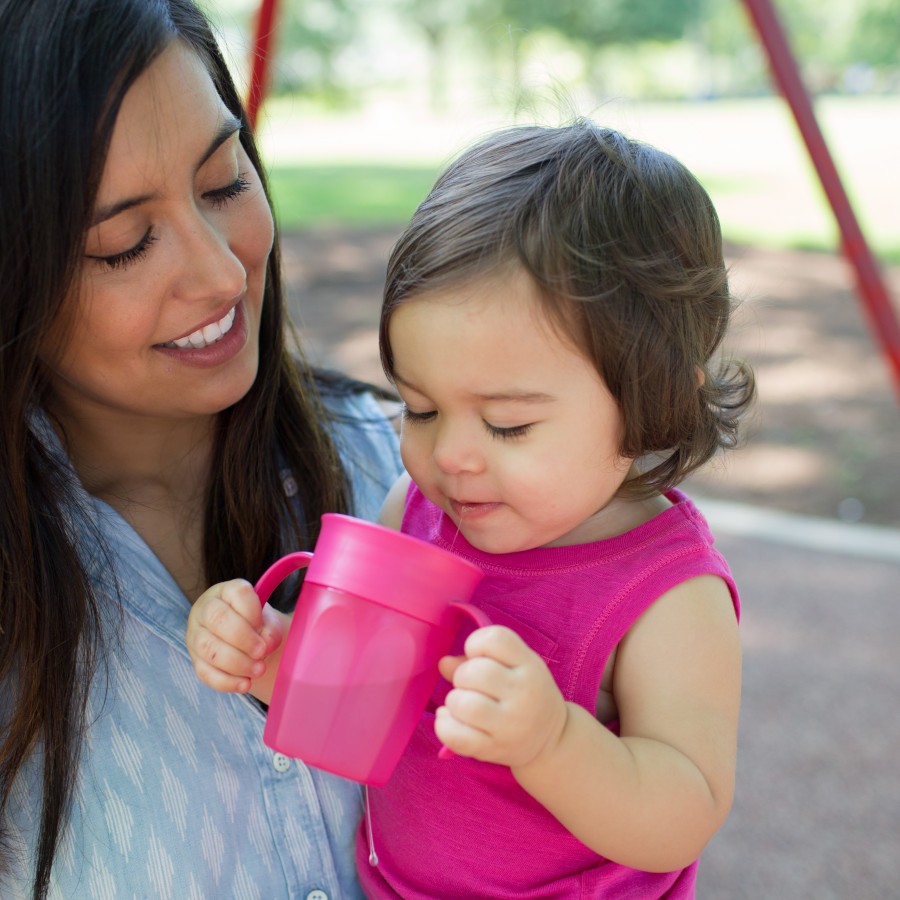 This version of the 360 cup is translucent so you can see when it's time for a refill. Like the Munchkin cup, it's BPA free so you can feel good about your choice. Like the others, it offers leak-free learning, making life feel a little bit easier for you.
What are your favorite sippy cups? More importantly, which sippy cup does your toddler prefer?
Check out more Feeding Tips & Tricks Here:
Top 5 Must-Have Essentials: Starting Solids
Foodie Find: Baby-Led Feeding
Registry Dilemma: Selecting a High Chair