Your life is busy and full of complicated stuff. Your baby gear should be simple. It should be easy. Most importantly, it should be something you love to use. When we come across excellent products, we need to 'shout it from the rooftop!' Bumbleride strollers are our go-to recommendation when working with eco-friendly families. Born in San Diego, Bumbleride's stroller line can do it all. They are all-terrain strollers, not too heavy, and designed for all of life's adventures.
While all of this is great, our favorite part about the brand is their dedication to the materials. They put great pride in using recycled materials and production processes that will create the safest strollers for your littles. Pair with some of our other top Eco-Friendly (and Affordable) finds and you've got all your basics covered.
Want to learn more? Read about their materials here and their manufacturing processes here. Cheers to Bumbleride for focusing on sustainability!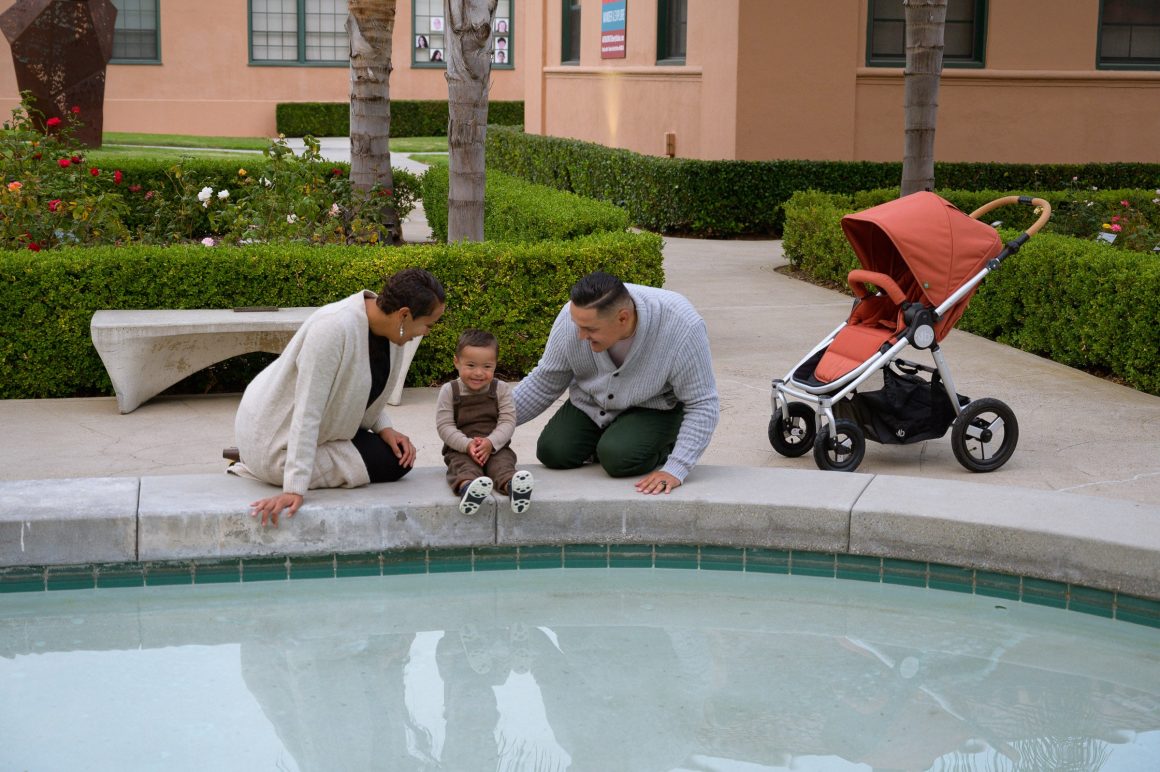 One of our top recommended strollers at Gugu Guru, Era changed the game for eco-friendly families. With its reversible seat, quick compact fold, and small footprint, this is the perfect stroller choice for city, suburbs, or country! The stroller is newborn compatible (on it's deepest recline or with a car seat adapter) and has excellent storage. Plus it's air-filled tires (and included air pump) will help push through anything. This stroller is truly one of a kind!
Don't take our word for it!
See what Brittany Littleton (Mom of 3 & Vegan Restauranteur) had to say:
"Over the past few years, sustainability has become trendy. This would be great, except that so much of what is marketed as "eco-friendly" isn't at all. Especially in the baby market, there is SO MUCH PLASTIC WASTE. If you want something high end AND kind to the planet? Forget about it. Until @bumbleride — they have a true mission of sustainability with documented proof. They are constantly seeking to improve and being transparent about their operations. The fact that this fabric is made fully from recycled plastic water bottles makes my heart happy. I have hope we can create a beautiful future for our little ones."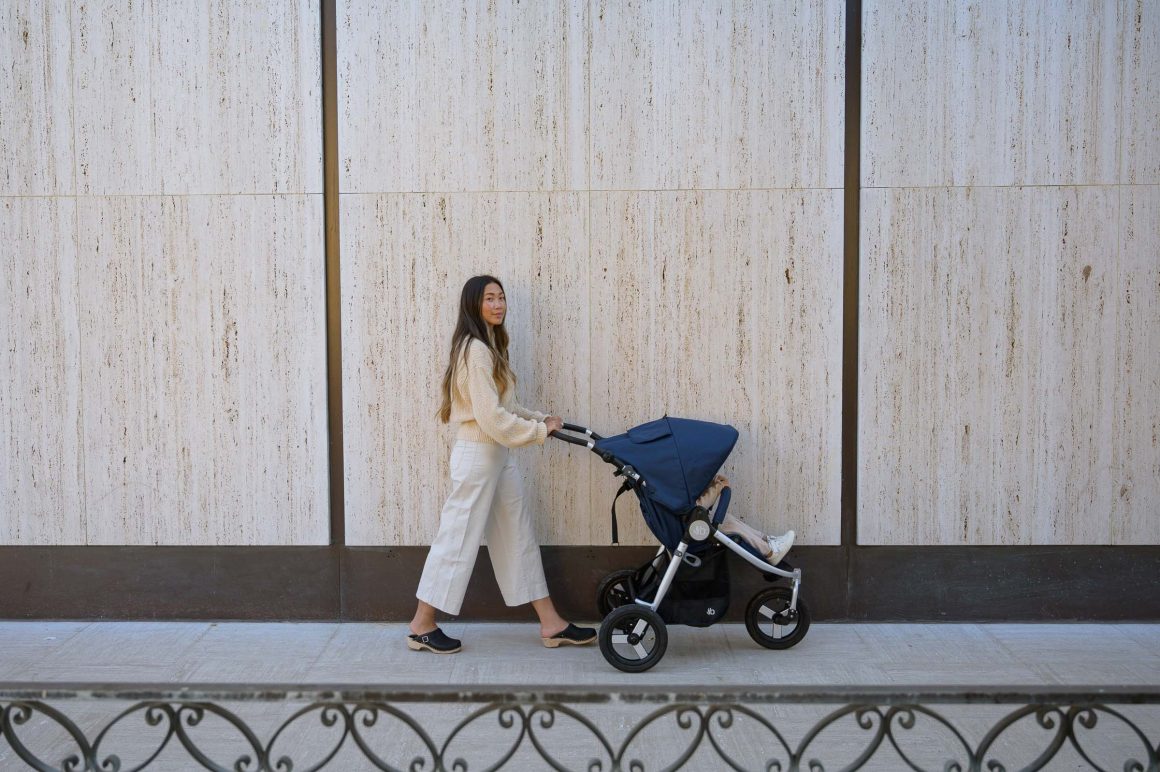 This do it all single stroller is a great choice for families who like to constantly be on the move. Great for unpaved trails, sidewalks, grass, and more, the Indie can push over anything. Its all-wheel suspension, air-filled tires will give you an excellent push and it will hold your little one up to 55 lbs. This stroller can take a car seat and reclines flat enough to be newborn compatible, making it a perfect option from day 1. Great for a day at the beach or a walk to the park!
Eco-friendly Family with multiples? Looking for a great double option for your toddler + baby? Check out the Indie Twin, which offers all of the same great features noted above, but with two seats! And for those twin moms? Yes! It will take 2 car seats!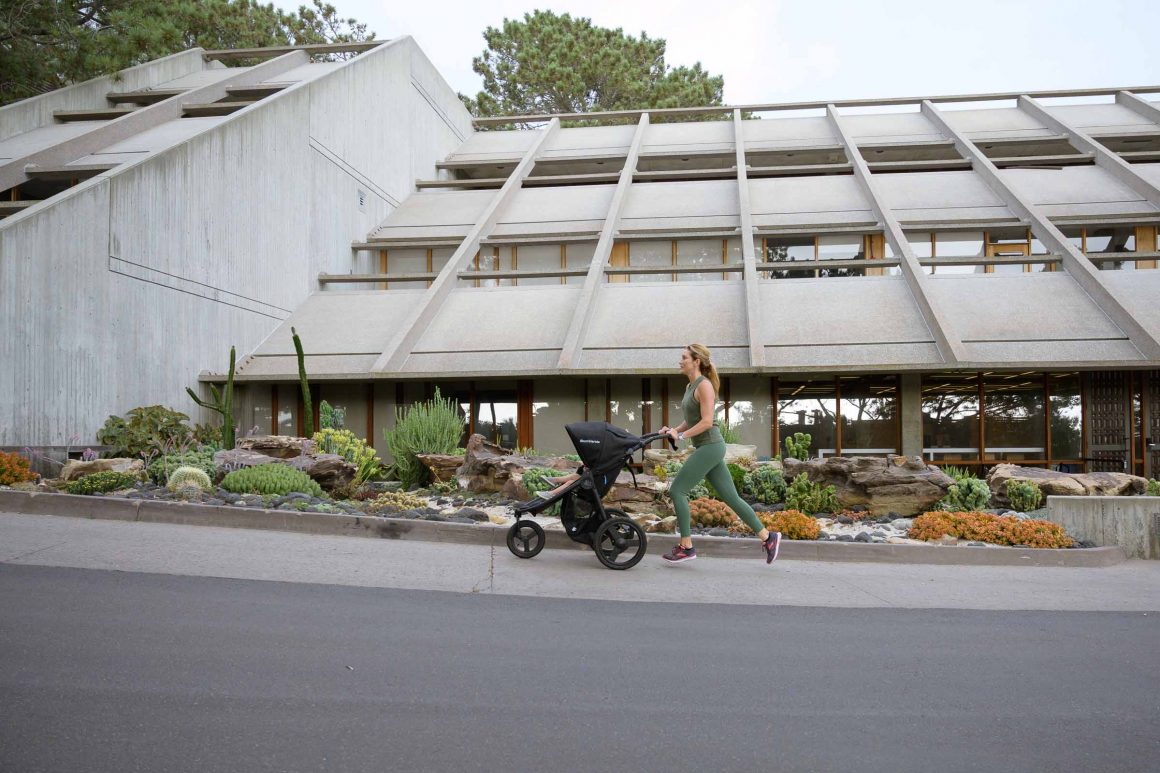 Active and eco-minded? Bumbleride has you covered! Their Speed stroller can run, walk, and jog with you through every errand and activity. One of the lightest-weight jogging strollers on the market, the Speed will double as your everyday stroller. With it's large wheels and huge canopy, this stroller is the perfect choice for your little ones up to 65 lbs. Just make sure not to run with your little one until cleared by your pediatrician and Bumbleride will take care of the rest.
Looking for more active must-haves? Check out some of our favorite Gear for Active Families.
No matter what your day's activities look like, Bumbleride has a stroller to meet your needs. Thank you so much to Bumbleride for making this sponsored post happen and for creating excellent products to help take care of our babies and our planet.