We think that having great mom style isn't just about what you wear, but also extends to your gear – especially when it comes to traveling! Today we're featuring two of our picks for sleek and chic travel style – the guzzie + Guss Connect Stroller and the Skip Hop Highline Diaper Backpack.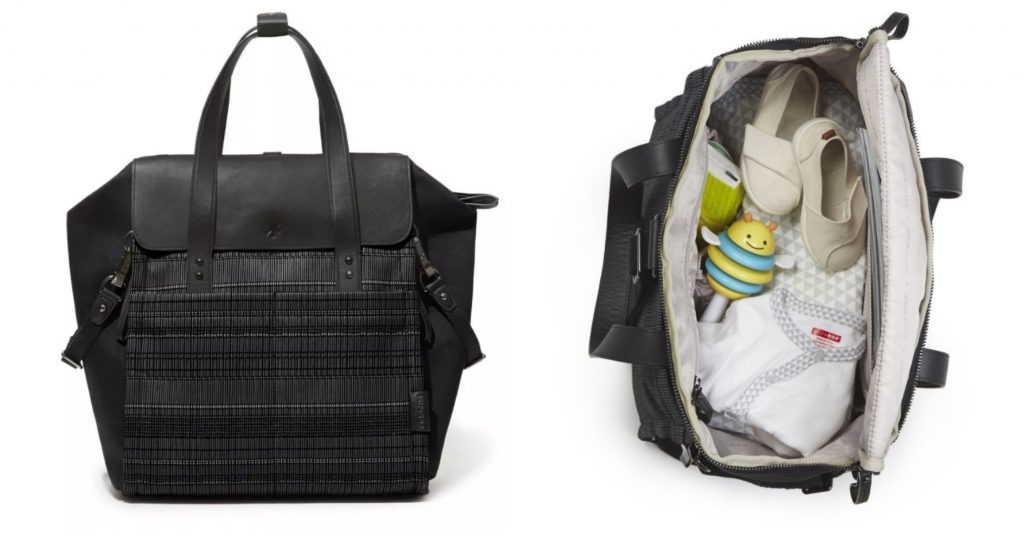 The Skip Hop Highline Convertible Diaper Backpack has reinvented the diaper bag for women who refuse to compromise personal style and much-needed function. This gorgeous bag, with leather details, is truly a statement piece that can be worn as crossbody, backpack, or carried by its handles. The Highline Backpack is the ultimate convertible diaper bag because there's a home for everything – a hidden pocket for bottles and a handy front pocket for lipstick, keys and other mama essentials. Plus, the bag comes with a tucked-away cushioned changing pad, making diaper changes on the go super easy! Fold-back magnetic top keeps bag open so you can easily grab what you need, further, it features one-handed, adjustable and removable stroller clips for on-the-go convenience. Perfect for a busy and stylish mama! This beautiful bag could easily double as a regular handbag or even a briefcase – no one will have any clue you have diapers, wipes, and pacifiers inside!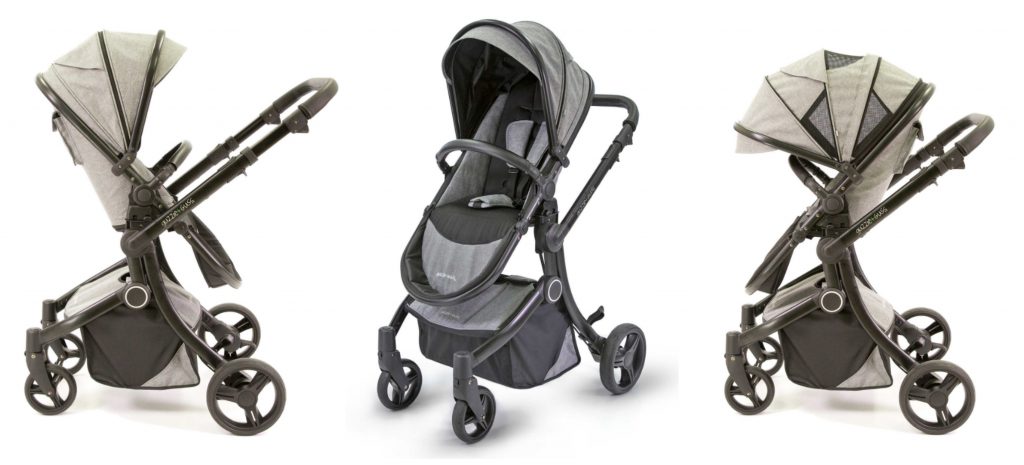 The guzzie + Guss Connect Stroller is not only handsome in every which way, but unbelievably functional, too! From adjustable handles to a reclining seat, the Connect Stroller by guzzie + Guss was designed with you and your baby's comfort in mind. This versatile buggy comes fully equipped with high-performance tires so your family can cover all kinds of terrain. There are so many awesome features on this stroller, it's almost hard to name them all! It has a 3-position reclining seat and 2 ways for baby to face; with so many options, baby is bound to feel comfortable and happy while you stroll. Furthermore, it has adjustable handles for the parent, so whether it's mom or dad pushing the stroller, their back won't hurt; with its large lower basket, you can fill up with goodies from all over or store travel accessories for on the go. Plus, the Connect Stroller is  bassinet and infant carseat compatible, so you can start getting out and about in your stroller from the get-go! It's a perfect accompaniment for traveling, shopping, or simply getting around town with your little one.
Thank you to our friends at guzzie + Gus and Skip Hop for making this sponsored post possible.