With hints of Spring in the air, it's time to restock your little one's wardrobe for Springtime weather and activities. Where better to turn to for beyond adorable Springy clothes but one of our favorite shops,
Smockingbird Children's Clothing
! Smockingbird is celebrating their third birthday this month and we are so excited to share their gorgeous children's clothing with you all.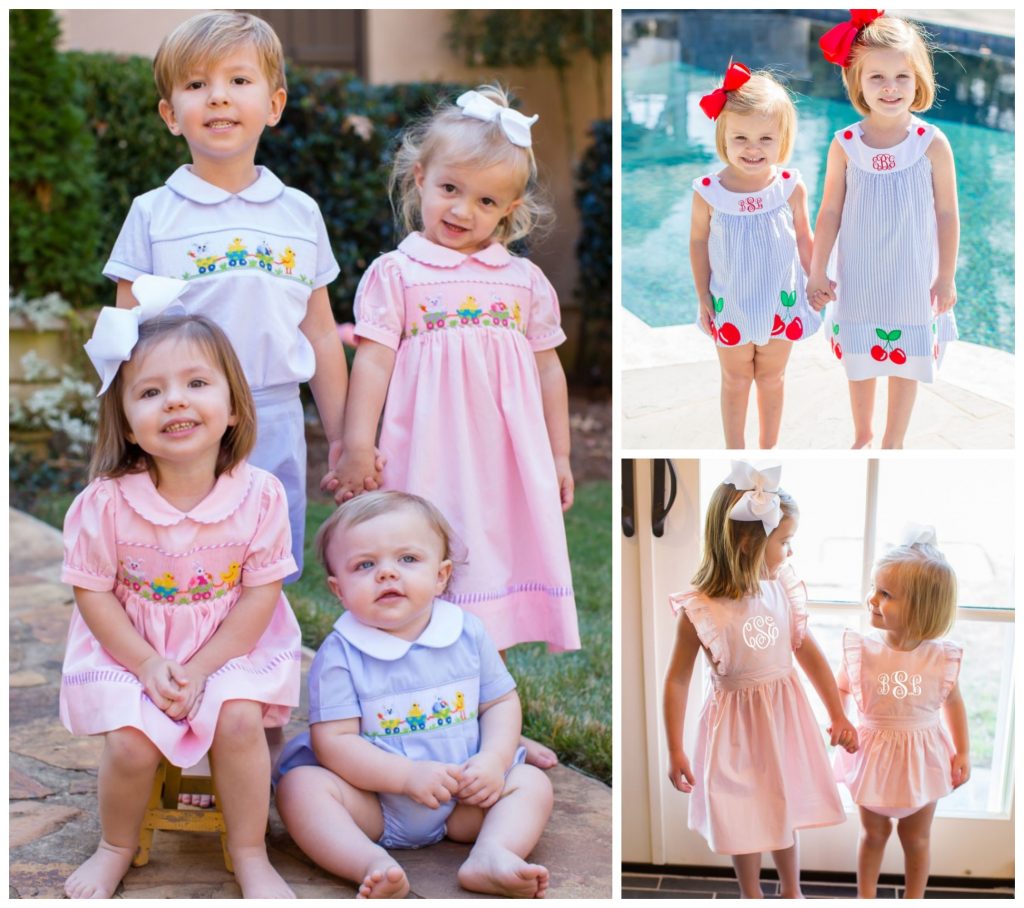 Smockingbird is founded by best friends, who later became sister-in-laws, and wanted to sell beautiful and classic children's clothing for an affordable price. They started
Smockingbird
with the goal of creating stylish and unique yet affordable clothing for babies and children. Smockingbird has a unique selling style in that they use a pre-order style of selling which allows them to keep costs low. They also utlizie social media to sell, and have daily sales on Facebook and Instagram. Instagram sales are daily at 11:00AM ET, 1:30PM ET and 8:30PM ET, and Facebook sales are weekly Tuesday 8:30PM ET and Saturday 7:00AM ET.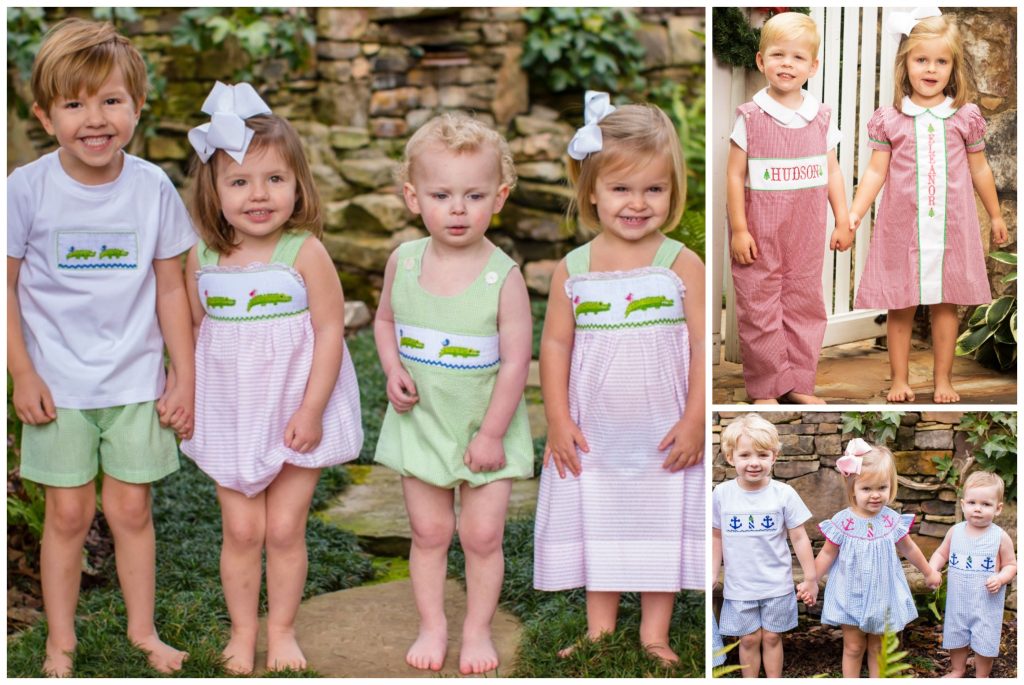 Smockingbird offers all styles and varities of clothing from babies to kids; shirts, pants, rompers, dresses, bloomers, and pajamas – and many styles are able to be monogrammed as well. These would make wonderful gifts, not only for baby showers, but for birthdays, Easter, Springtime, and more.