Since Gugu Guru is founded by a mom, and the team is comprised of moms, we are a little more than obsessed with finding and featuring small shops founded by #mompreneurs. Today we have four fun shops to feature – check out each shop and use the exclusive discount codes below!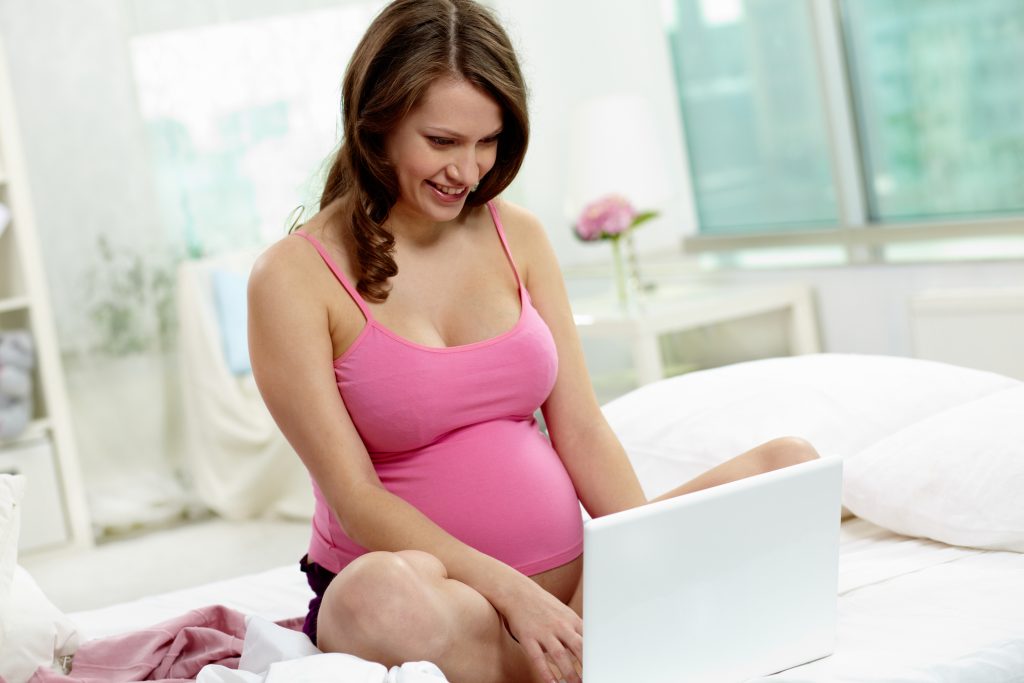 Seriously Happy Tees – you can find them on Facebook, Pinterest, and Instagram
Seriously Happy Tees creates modern t-shirts, tanks, and accessories for the busy mamas who also loves to laugh (at themselves mostly). As founder Chelsea Millwood says, "Seriously Happy Tees was founded with the idea of focusing on what is important in life all while putting uplifting and encouraging words on tee for the world to see. As a wife and mother of 3, I completely understand life can get hectic and overwhelmingly stressful, but I hope my brand can make you laugh, think or to serve as a reminder to refocus on what makes you Seriously Happy." Check out our favorite picks from Seriously Happy Tees and Gugu Guru readers can use code SUMMER for 20% off! Happy shopping!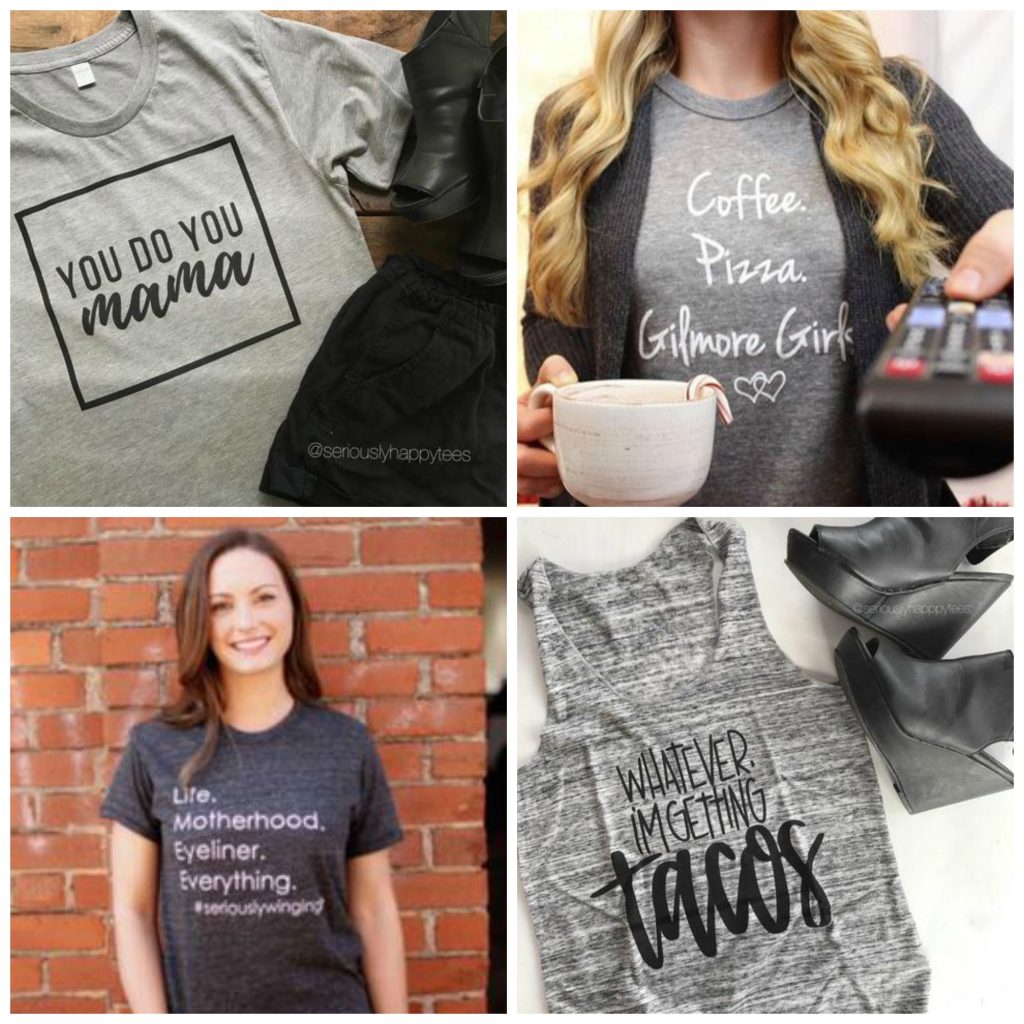 You Do You Mama T-Shirt; Coffee, Pizza, Gilmore Girls T-Shirt; Life. Motherhood. Eyeliner. Everything. T-Shirt; Whatever, I'm Getting Tacos Tank (also comes as a shirt)
Little Faces Apparel – you can find them on Instagram, Facebook, Pinterest, and Twitter
Little Faces Apparel has one goal in mind, to create a high standard for unique, handcrafted clothing and accessories for kids. Just because they're kids doesn't mean they can't be stylish! Their clothing is designed to be comfortable and stylish while kids are out in the world doing what they do best — being kids! Plus, we're big fans of their onesies and shirts for announcing a new baby or a gender reveal – we've featured them in a pregnancy announcement post! Looking to snag a perfect onesie for your gender reveal or pregnancy announcement? Maybe get a shirt for a new big sibling? Use code guguguru for 20% off! Check out some of our favorite onesies below.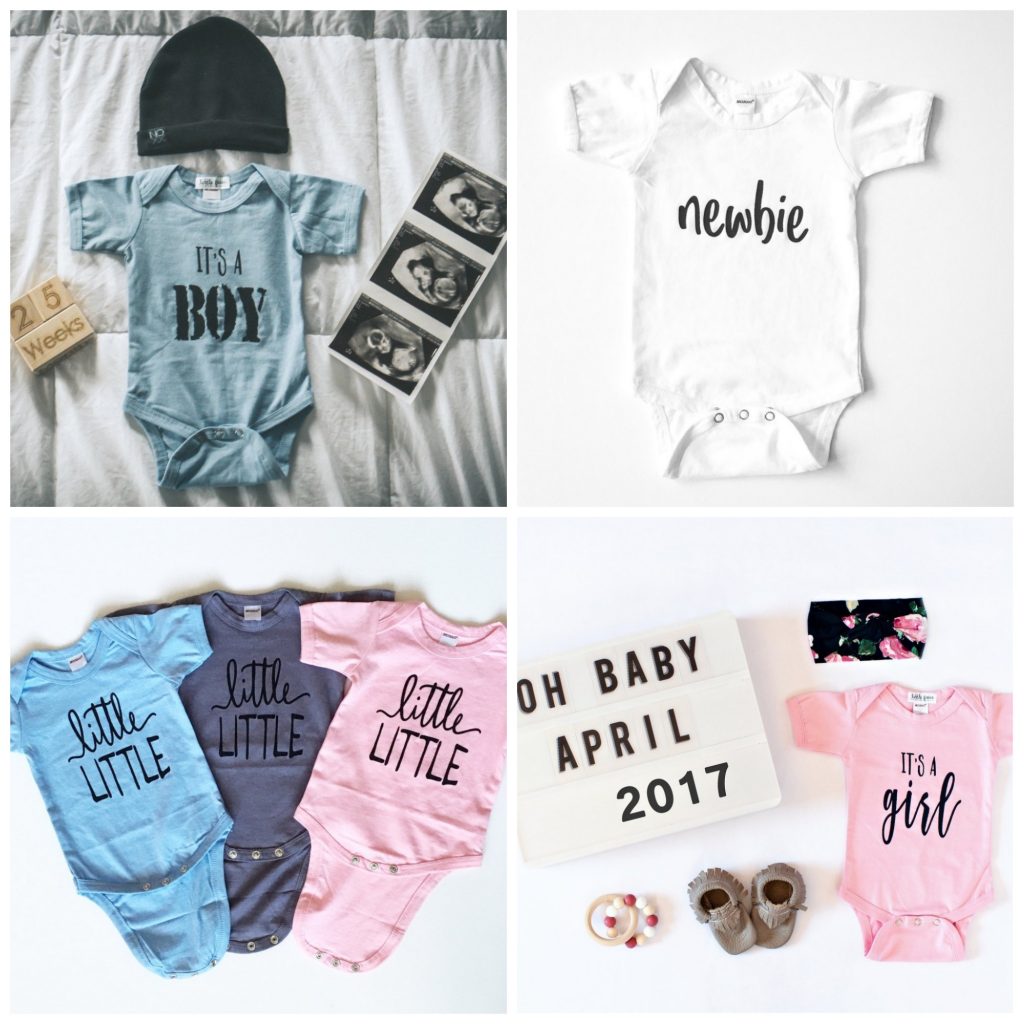 It's a Boy Bodysuit; Newbie Onesie; Little Little Baby Bodysuit; It's a Girl Bodysuit
Mom Life Must Haves – you can find them on Facebook, Pinterest, and Instagram
When it comes to Surviving Motherhood, often times it is the coffee, wine, and ice cream which get us through the day, and no one knows this better than Mom Life Must Haves! Founded by a mom of three boys, Mom Life Must Haves has a wide variety of fun Surviving Motherhood items, both for you, and they would make a perfect gift for a mom friend. As Gina, the founder says, "I have a love for the chaos that comes with motherhood, and I started Mom Life Must Haves out of that love. Why shouldn't we embrace and celebrate how chaotic it is being a mother? I believe we should, and I also believe we should have one hell of a time while doing it!" We are huge fans of the products below – especially that mason jar, so cute! Want one for yourself? Use code GUGU for 15% off!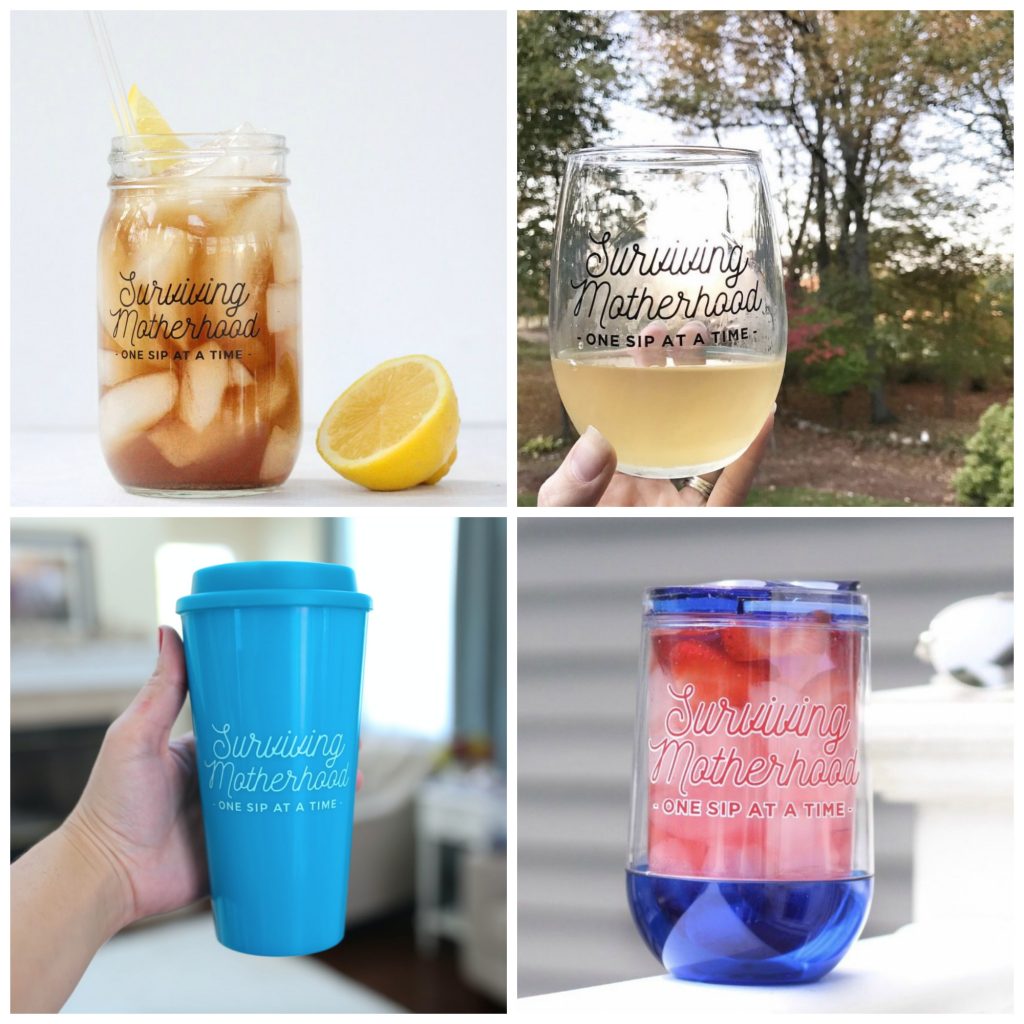 Surviving Motherhood, one sip at a time Mason Jar; Surviving Motherhood Stemless Wine Glass; Surviving Motherhood Travel Tumbler; Surviving Motherhood Wine Tumbler
Polka Dot Print Shop – you can find them on Facebook, Instagram, and Pinterest
When it comes to remembering baby's early days, everyone will tell you to write it down! Write all the memories down! Except, you often use scraps of paper and the back of menus, and forget where everything sweet you wrote ended up. Worry no longer, Polka Dot Print Shop has the cutest baby books for all of your sweet memories. Created by a busy mama of four, each page was carefully designed in such a way that you won't need to devote hours upon hours of your precious time each month to filling it out. Pick it up when you have a spare moment and write down your memories. Quick, simple and to the point. These made in America books aren't just for baby memories, they have Bump books, toddler books, school years, and even expansion packs. So smart! Plus, use GUGU15 for 15% off your order – these make a perfect baby shower gift.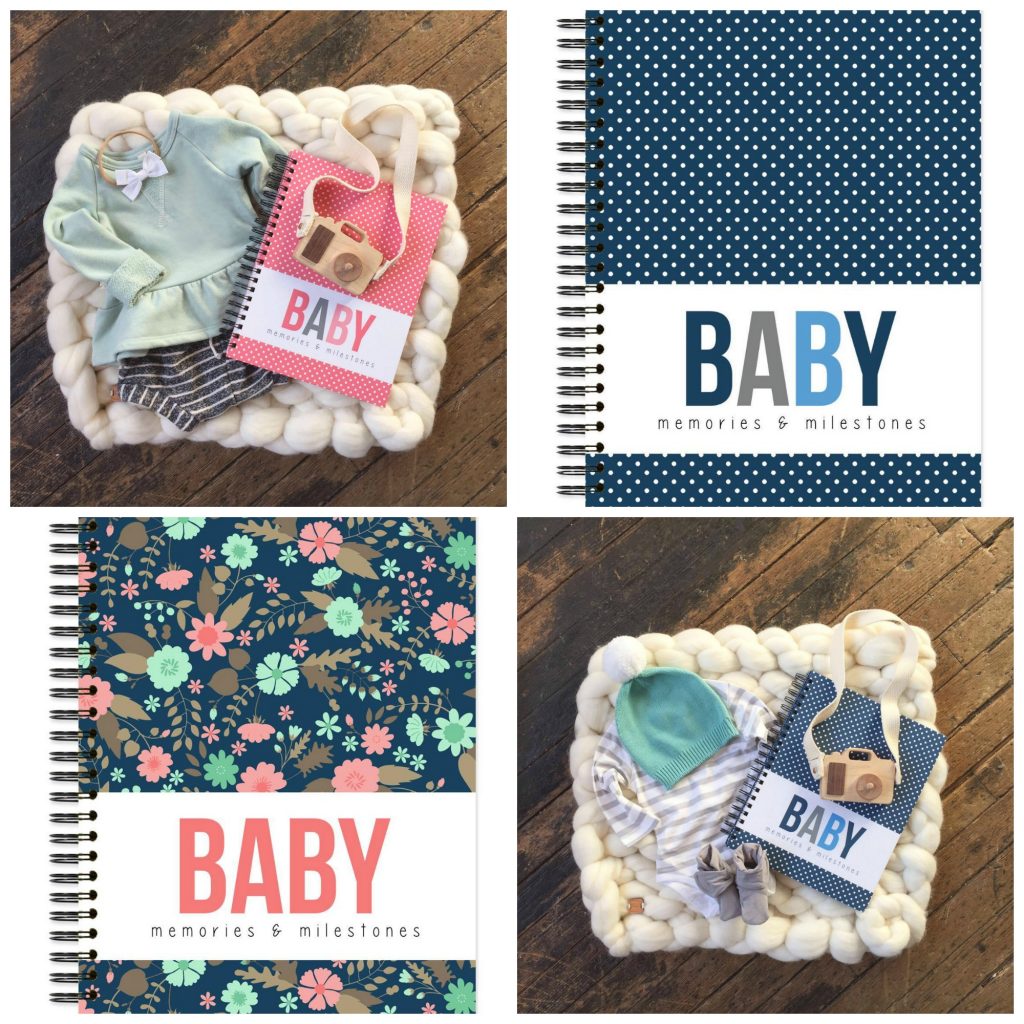 Coral Polka Dot Baby Book; Blue Polka Dot Baby Book; Floral Baby Book