-Sponsored Post-
Buying a crib mattress is one of the most important things you will ever do in your baby's life. Since that is the place that they will sleep, grow, and develop, it's essential to know where your mattress comes from and who is making it. We're big fans of Colgate Mattresses and excited to share a little bit more about the company today. Since July is a celebration of America, we thought it was fitting to explore a little more about Colgate Mattress, since they are a made in America brand.
We've featured Colgate for Back to Sleep, Innovative Sleep Products, and as a Nursery Essential for Mother's Day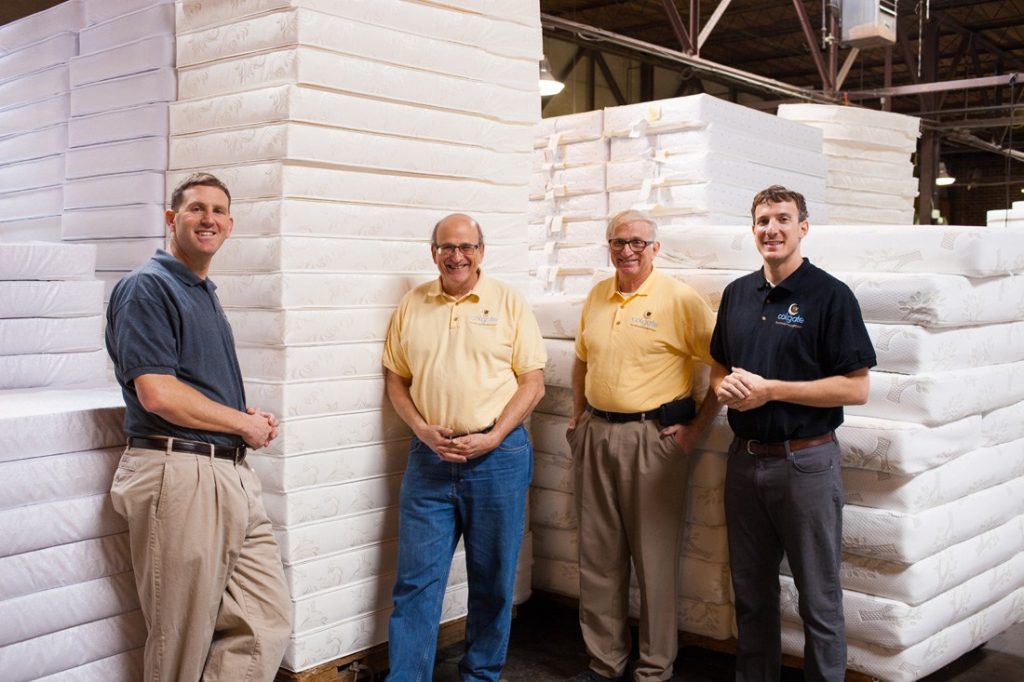 In 1955, Sol Wolkin and his wife Anne took over the Colgate Mattress Factory in Atlanta. Their first factory was in a small,4,000 square foot building on Ponce de Leon Avenue near the old Atlanta Crackers home baseball stadium. Anne was the backbone of the business, running the entire office. Colgate expanded several times on Ponce de Leon Avenue before relocating to its present 60,000 square foot location in historic Cabbagetown, Georgia. Colgate was founded on the values of integrity, loyalty, and honesty, and Anne and Sol passed these principles onto their three children, Alan, Joan, and Richard, their five grandchildren, and their four great-grandchildren. Sol and Anne's memory lives on, as do their family and business values.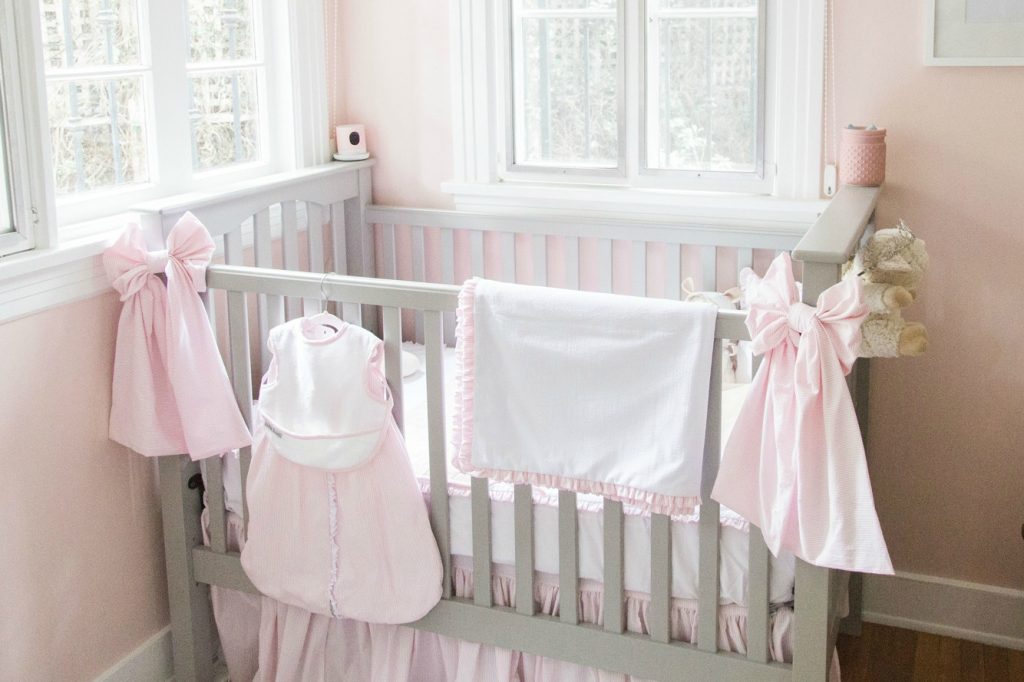 Did you know Colgate are pioneers in crib-mattress making?  Colgate was the first to create light weight mattresses, which makes lifting the mattress to change the sheets a much easier task than traditional mattresses. Colgate mattresses are cleverly designed to accommodate baby as she transitions to the toddler phase with a simple flip of the mattress. One side is firm and supportive for infants while the other is slightly softer for toddler comfort. Colgate is committed to the health and safety of babies, and introduced the use of organic materials in crib mattresses, such as coconut coir, organic cotton and other plant-based materials. Furthermore, Colgate was also the first to manufacture a foam mattress, manufacture a dual-firmness mattress, and manufacture a mattress using organic materials.
Colgate is legendary for their commitment to exacting manufacturing standards of crafting safe crib and toddler mattresses. Colgate uses only the highest quality components, hand assembled right here in the USA because, as they say, "while many crib mattresses may look similar on the outside, we know it's what's on the inside that counts." Colgate is a family owned and operated business, and has a deep dedication to baby's sleep safety. They offer over 25 different crib mattresses, each held to the highest safety standards.
Thank you to Colgate for making this sponsored post possible.