Obsessed with Taco Bell? Here's a helpful guide trimester-by-trimester guide for integrating this very tasty fare throughout your pregnancy.
First Trimester
So it's not a food baby? Congratulations! If you love tacos now, prepare yourself for more Taco Bell runs as your pregnancy ramps up.  Cravings can start as early as two or three weeks into your pregnancy.  You might get a bit cranky so pick up this shirt now to let the world know you're contrite. Since baby will only be about the size of a Cinnabon Delight at most, you can skip the maternity size… for now.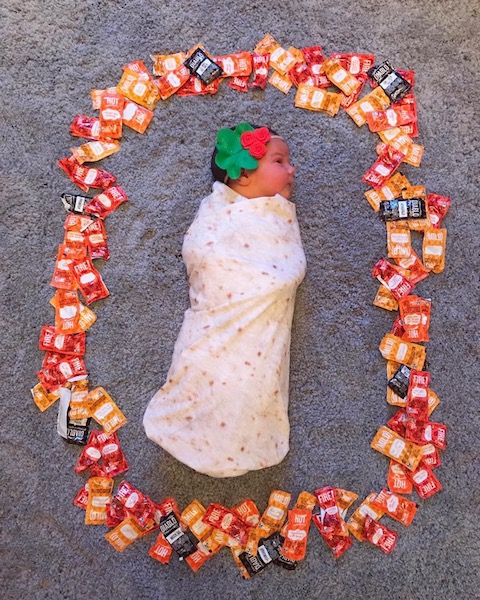 Second Trimester
Time to start your taco baby registry! Swaddle blankets are a must and we're loving this baby burrito swaddle from Mirando Brand on etsy. Since baby will now be the size of a delicious taco, you may want to start shopping and size up your wardrobe. Might as well grab some tacos afterward and do a Baja Freeze gender reveal while you're at it.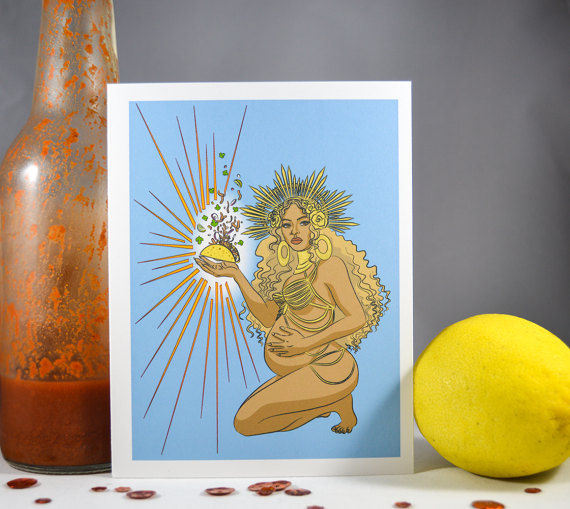 Third Trimester
You're in the home stretch. Baby's pretty big now (about the size of an XXL Grilled Stuff Burrito to be exact.) Hit etsy for some awesome taco baby shower inspiration like "Taco Bout Balloons" and these amazing Beyonce cards for invites.  Pass the 40 week mark? Pregnant women claim that eating Taco Bell can induce labor.  We say it's worth a shot!
And, just think, when baby's a year old you can do a first birthday taco smash…