-Sponsored Post-
One of the questions we get asked daily is "what items are the best investment when it comes to nursery decor?" It's a good question, because as we all know, diaper pails aren't going to be needed forever, neither will mobiles, or even gliders, but one thing which a house always needs is somewhere safe, soft, and gorgeous to play, dream, and lay upon. Enter: Ruggish Play Rugs –  gorgeous play mats which are not only ideal for the nursery, but for your home decor.
You can find Ruggish on Facebook and Instagram.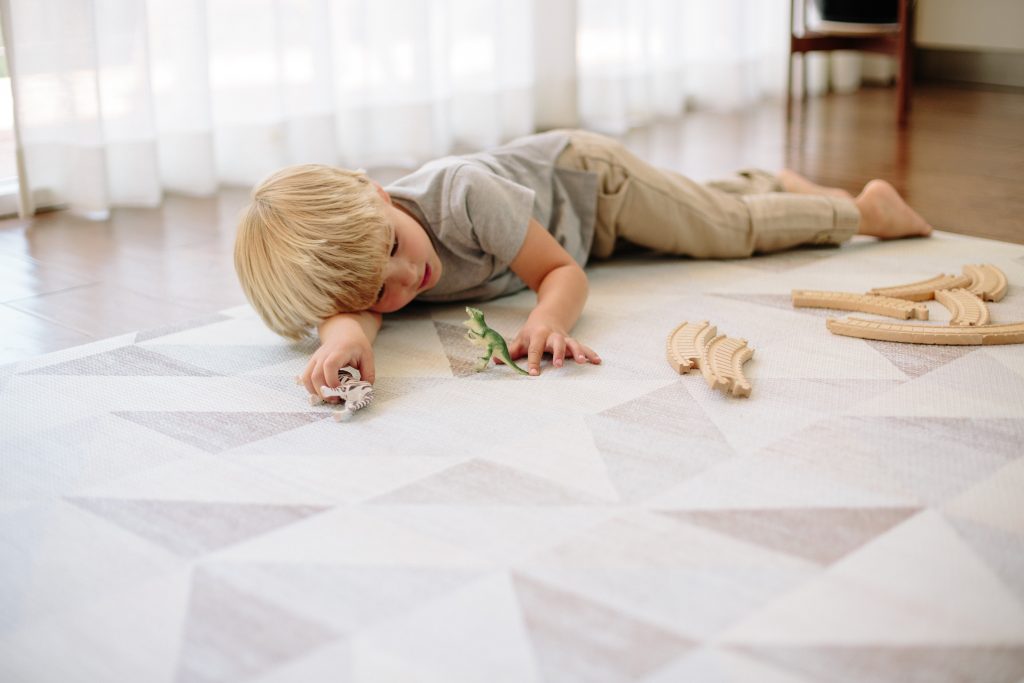 Ruggish was founded by an interior designer and new mom who realized when it came to creating a safe, comfortable and beautiful, not to mention multipurpose space, for her new child, the options were slim. When it came to rugs, nothing was as cushioned as it should have been for hanging out on the floor, and the interlocking mats left lots of rooms for crumbs and dirt to fall through. As necessity is the mother of invention, Ruggish was born.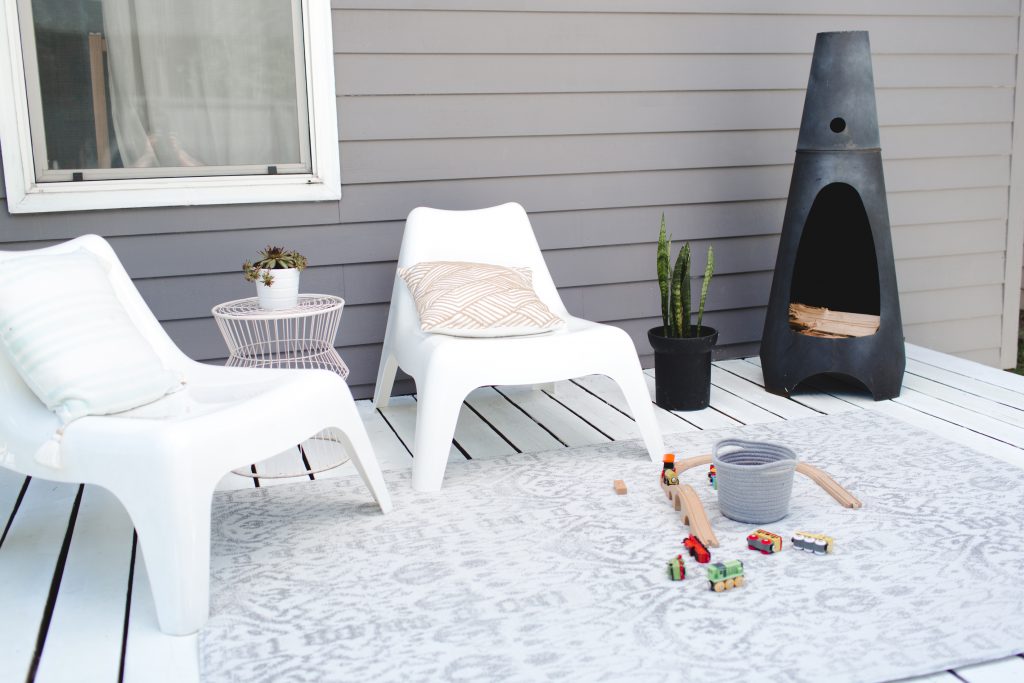 Ruggish is essentially a one-piece play mat  which offers the look of a rug and the feel of a play mat, allowing you to swap out your expensive rug for a long lasting, aesthetically pleasing, protective product that's a fraction of the price. The rugs are 2-in-1, as one side is a stylish piece of art for your home, and the other side is a playmat for toddlers and kids.  A layer of memory foam provides more cushion than any foam tile, and an exceptionally comfortable place to play, and most importantly, they are durable and easy to wipe down. Many parents have also reported that Ruggish Play Rugs are ideal for doing yoga or even resting alongside their kids, without any aches or pains normally associated with playing on the floor!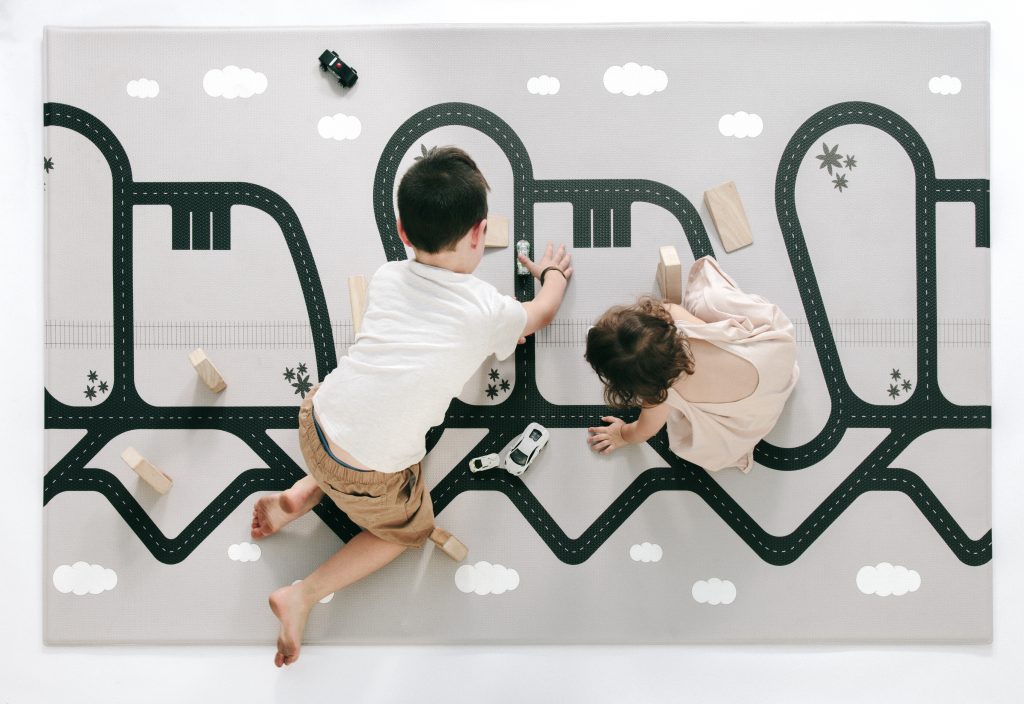 Ruggish Play Rugs also make the list for eco-friendly living, as they are free of BPA, Phthalate, Lead, Latex, Formaldehyde and EVA, and tested to European Toy Standards. Plus, they feature a 1-year manufacturers warranty, and free shipping in the United States. Ruggish Play Rugs come in two designs, the Lulu and the Romy (we've featured the Romy in our gray nursery inspiration post). The back of each of the play rugs features a whimsical roadmap, pictured above.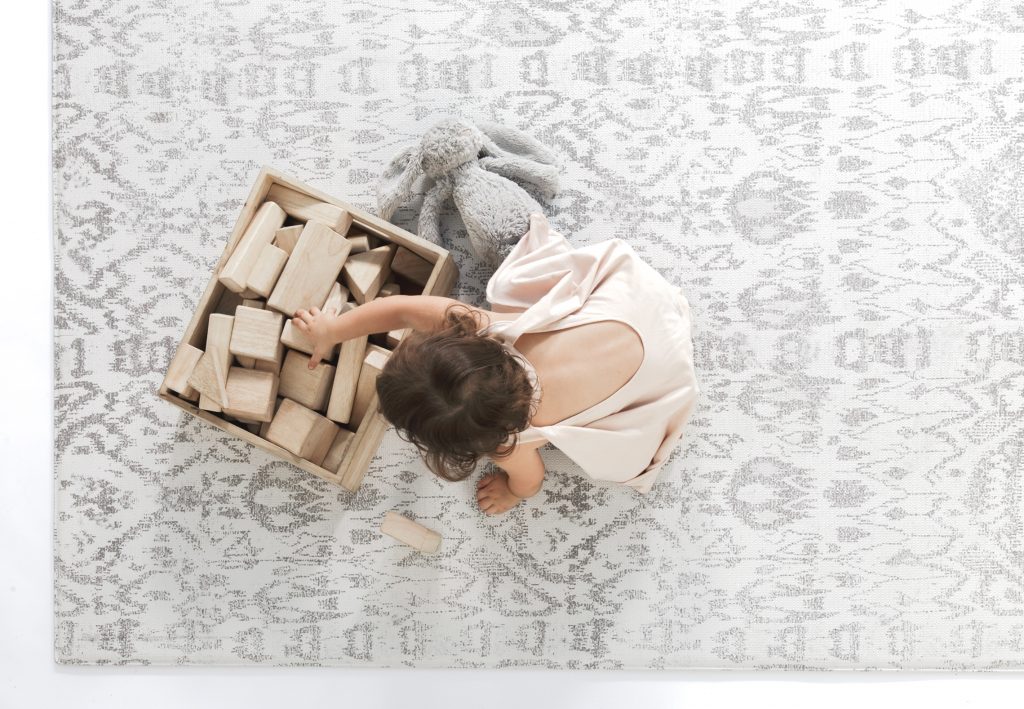 As one of the reviews says, "We absolutely love our Romy play rug! As a family, laying and playing with our son Marcello on the play mat is our favorite part of the day. It's incredibly comfortable, stylish, and multi-functional. Our son loves rolling, crawling and playing with his toys on the mat, I love stretching on it after the end of long day and my husband even naps on it! We love it so much we've ordered 3 of them for different rooms and are now considering another for our outdoor patio. This is an absolute must buy!"
Thank you to Ruggish for making this sponsored post possible.