There will be many times when you're on an outing with baby that you'll need to be stylish but agile. Hitting the local playground with your little one is a great example. It's best to be traveling as light as possible so that you can enjoy the experience with baby, especially when he or she starts to get mobile.
A diaper backpack like the Fisher-Price Deluxe Sporty Diaper Backpack is a great, cute option for situations like this. Throw it on your back and be free to enjoy adventures with baby to the fullest.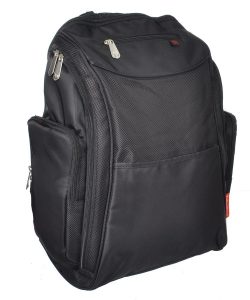 By the way: we especially love the wipes holder feature of this bag – genius point for Fisher-Price!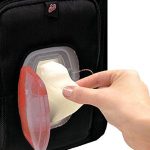 On outings like this, it's just not practical to wear heels while pushing a swing. Don't get us wrong, we've seen moms pull it off but it's not an easy feat…or should we say "feet". A stylish shoe can do a new momma a whole lot of good. We love these Vans Classic Slip-On Unisex Casual Sneakers in a leopard print – they jazz up even the most casual of outfits and are good for most any season.