When it comes to taking care of your baby on a daily basis, a small list of essentials on hand helps to make it go more smoothly. From bath time to diapering to laundry, there are certain things it's just smart to keep in house. We covered some great options to help you care for your baby.
Bath Time Essentials
Green Sprouts Organic Cotton Muslin Bath Towel & Wash Cloth Set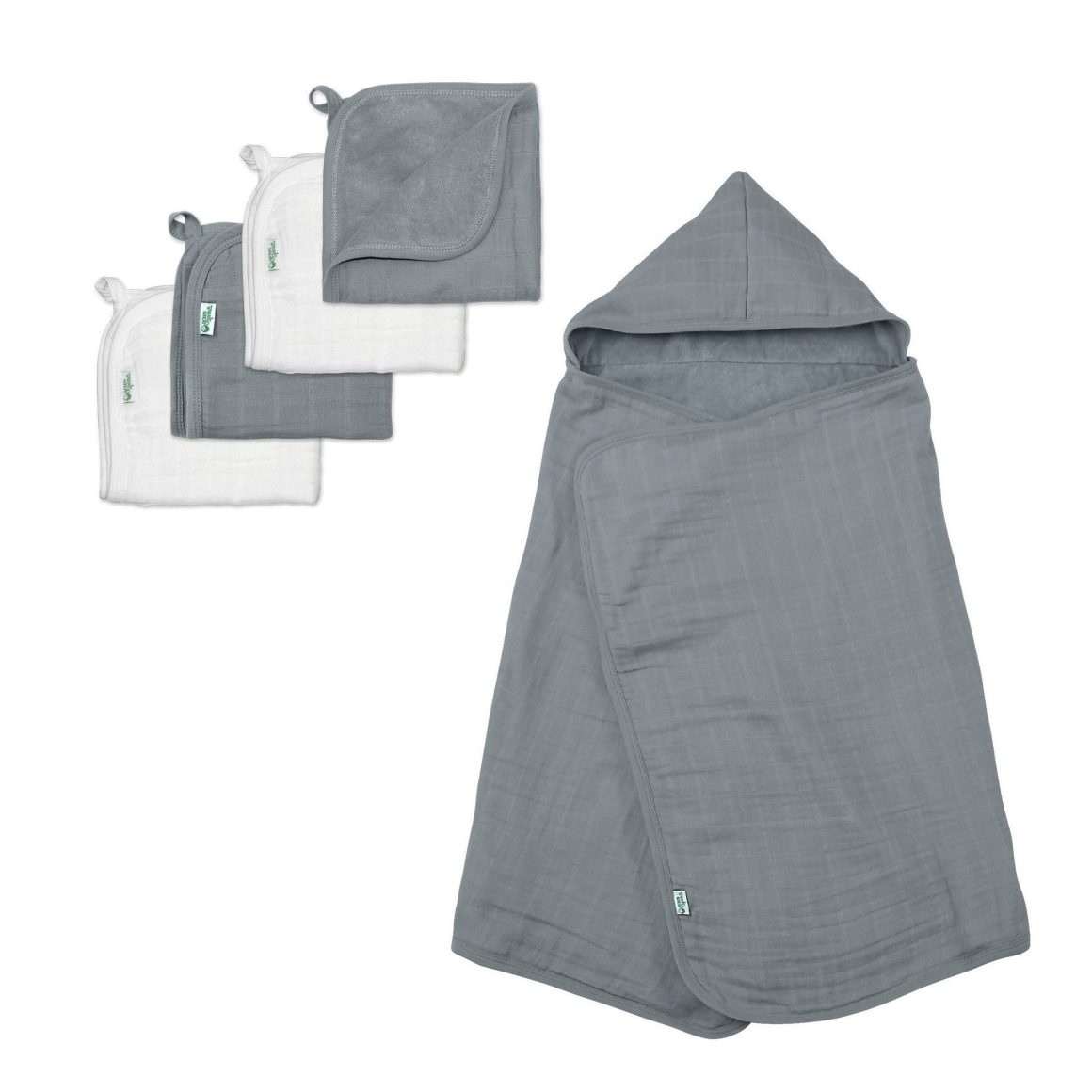 You'll want to have a handful of washcloths and a warm, absorbent towel on hand for bath time. This set covers all of the bases. It comes with four washcloths to help you wash your little one. It also comes with a cozy hooded towel. The towel is made from organic muslin cotton on one side and absorbent, cozy terry on the other, making it a perfect choice to dry off and cuddle up after an evening bath.
Earth Mama Organics Simply Non-Scents Castile Baby Wash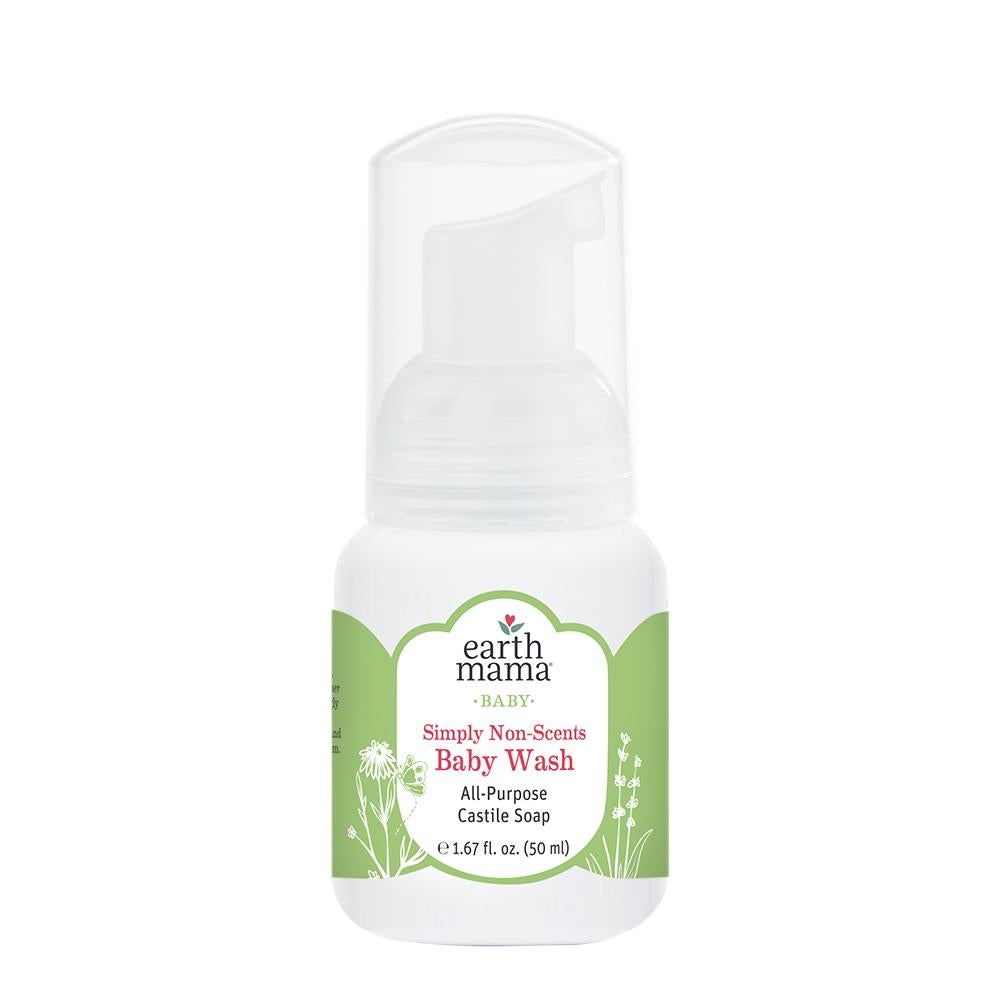 This baby wash is non-scented soap offers a great option for your baby's sensitive skin. Made from soothing calendula, you'll love how soft and snuggly your baby feels after their evening bath. As an added bonus, it's not just for babies. Everyone in the house can use it, and it's an ingredient in a DIY household cleaner to boot. Earth Mama also makes a sweet orange scented baby wash if you're looking for something with a great smell. Additionally, Earth Mama makes a whole series of fantastic baby care options from lotions to eczema cream and more. Be sure to check them out.
Lavelu Lounger Baby Sink Bath Insert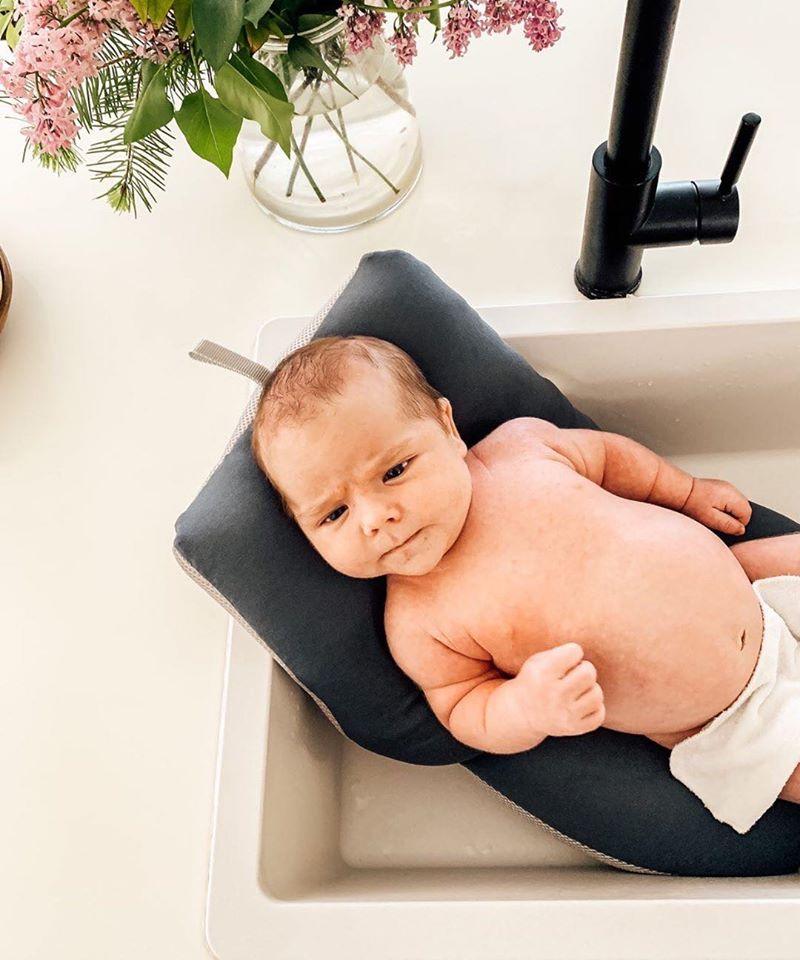 You'll need a sink insert for those early newborn baths. You can't go wrong with the one from Lavelu. It provides much-needed head and neck support for your baby, a must for those brand new babies. It's waterproof and dries quickly, making it a perfect choice for an addition to your evening routine.
Take a look at our whole round up of Bath Time Registry Must Haves.
Diapering Essentials
Curasalve Organic Diaper Rash Treatment Paste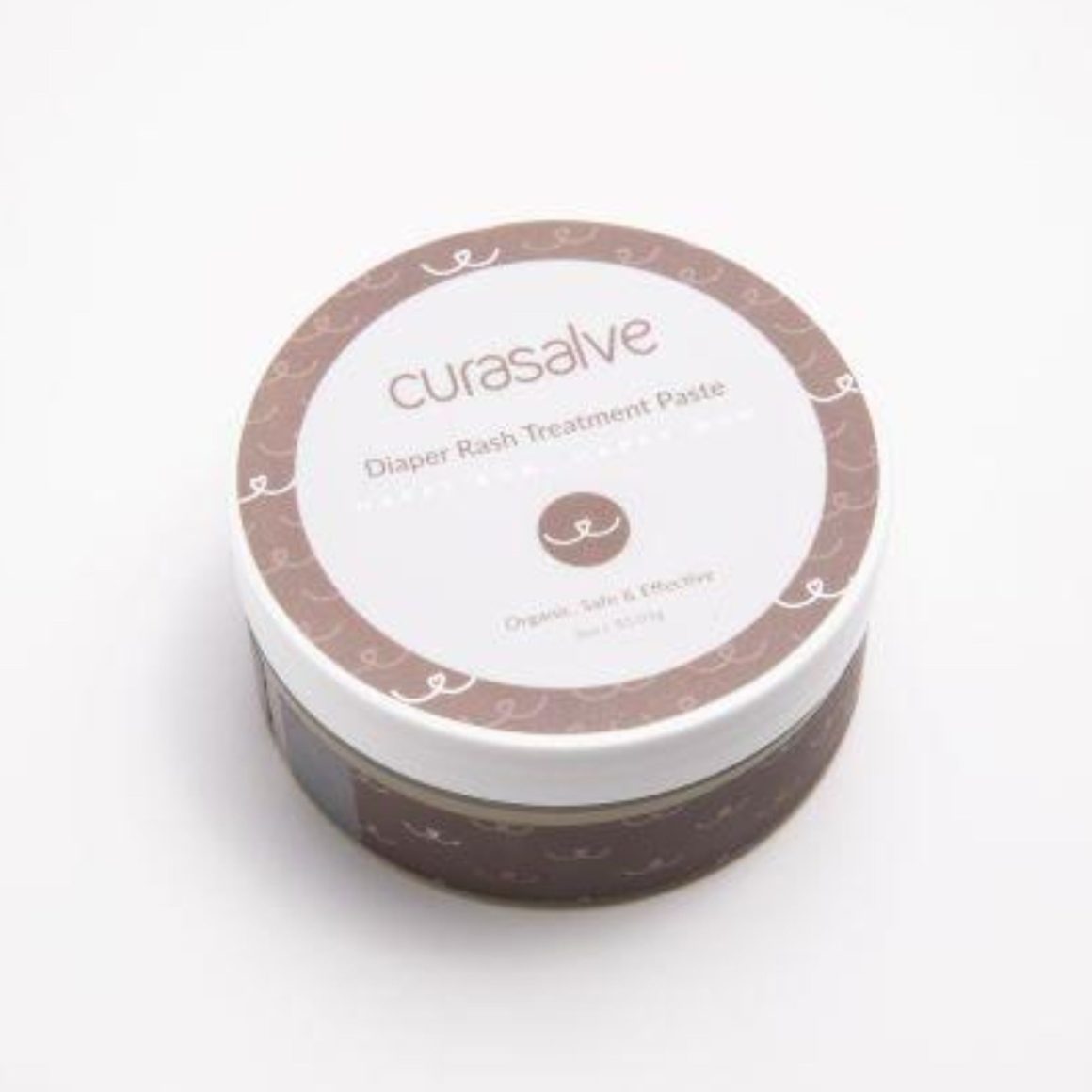 Having some diaper rash treatment on hand before you need it is important. You can use this organic Curasalve treatment at the first sign of rash for quick relief. Additionally, putting a thin layer of the paste on your baby's bottom with their overnight diaper will help keep their skin healthy.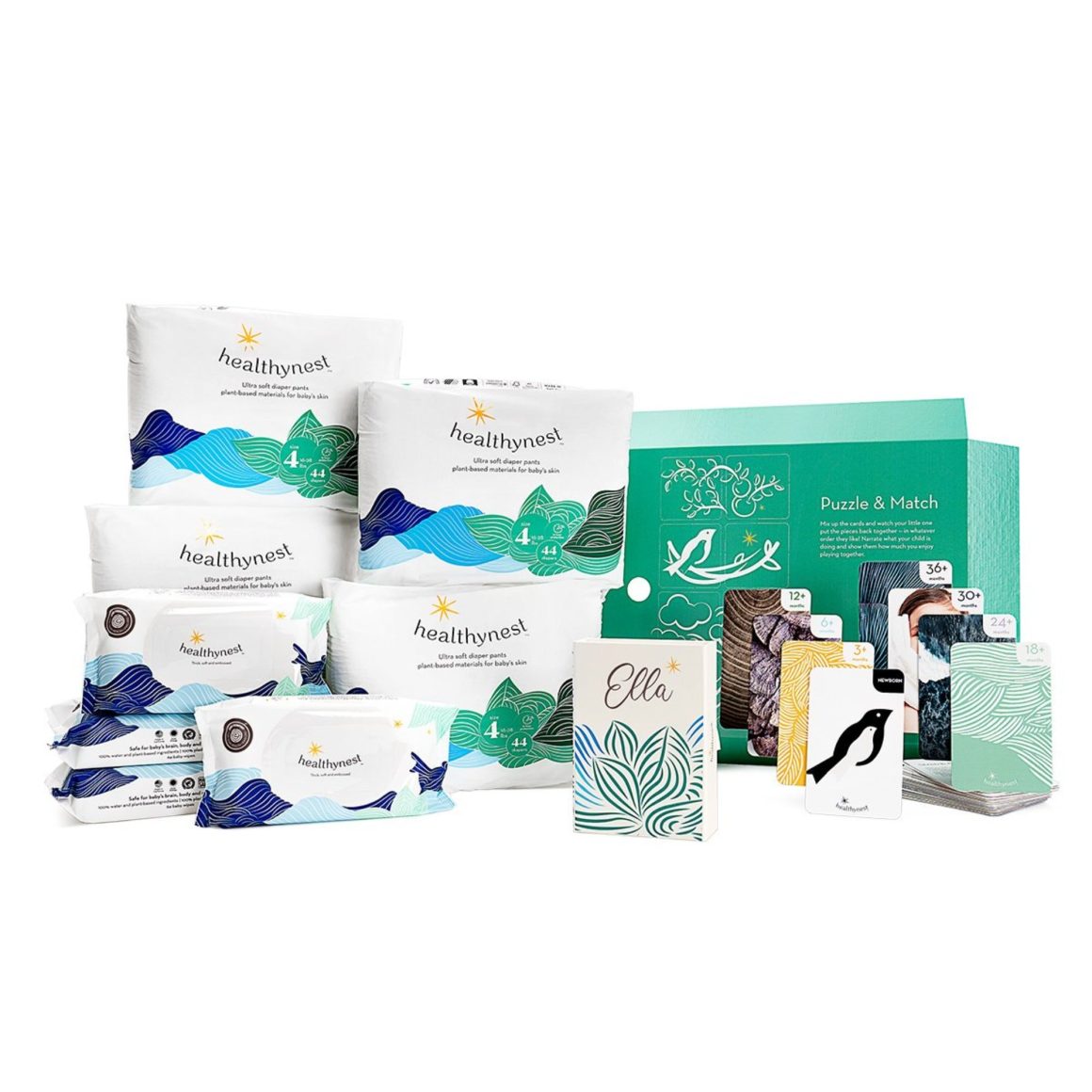 You're going to need diapers, so why not make them work for you. The healthynest Diapering Program delivers a box with a month's worth of diapers, wipes, and some activities for your baby. It takes the guesswork out of finding a diaper that works and stocking up on it. Diapers delivered right to your door makes it easy to care for your baby. See what real moms had to say about healthynest diapers + wipes.
Need more help creating your changing station? Our Diapering Station Must Have Items guide is here to help!
Laundering Essentials
LooHoo Wool Dryer Balls – Jute Tote Laundry Set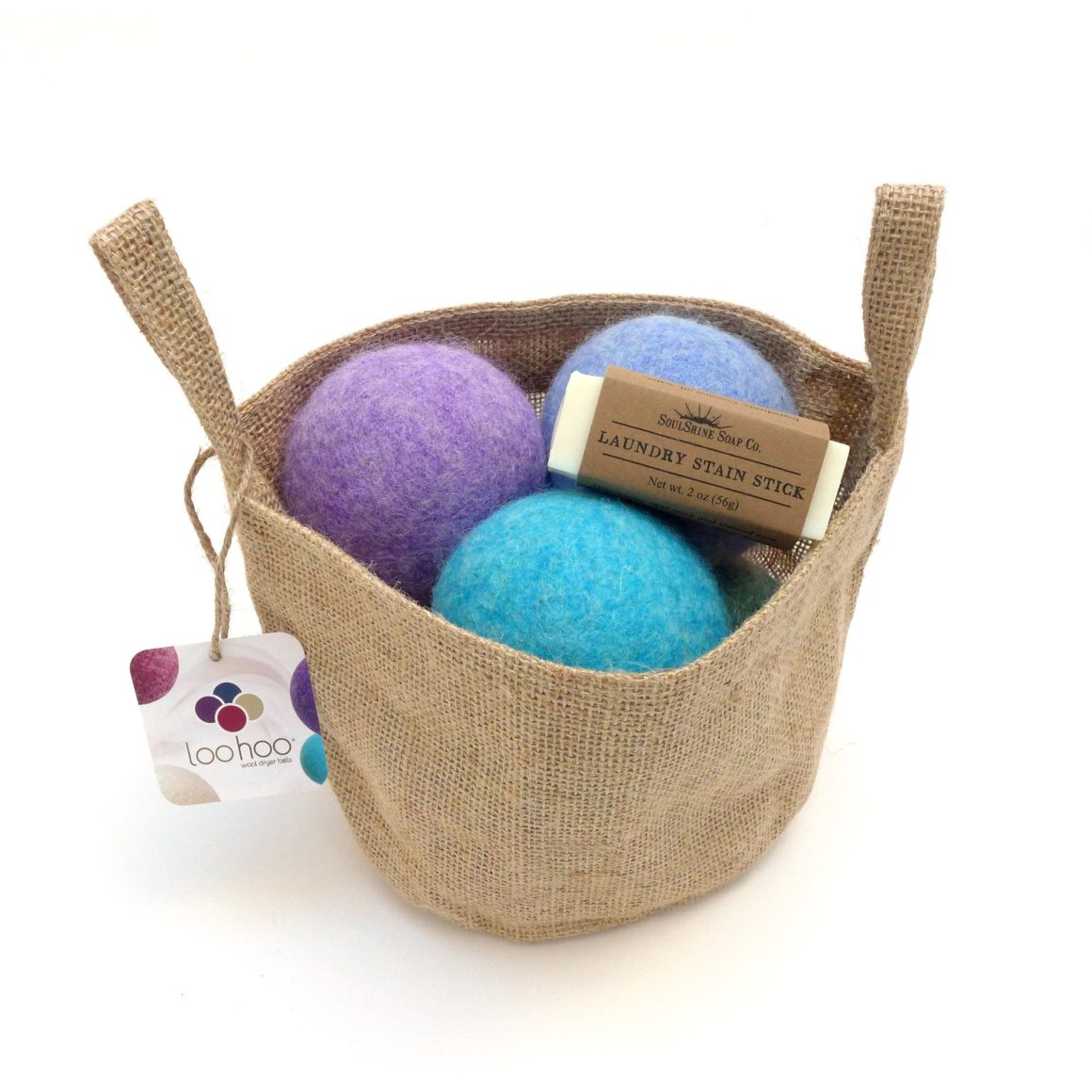 When you have a baby, you're going to have some extra laundry. These LooHoo wool balls help you remove harsh chemicals from your clothes by removing the need for dryer sheets. Simply toss them in the dryer and they will help soften clothes. We recommended this cute set that comes with an all-natural stain stick and a cute laundry tote, but there are a number of options to choose from as well!