Eco-minded parents can rejoice! The newest diapers from healthynest have arrived and are everything you're looking for when keeping your little one clean. The world's first EWG-verified diaper, you can rest assured that you are making safe choices for both your baby and our planet. Read below to see what 5 moms from our Gugu Village had to say.
Nikki, 2-month-old, Size 1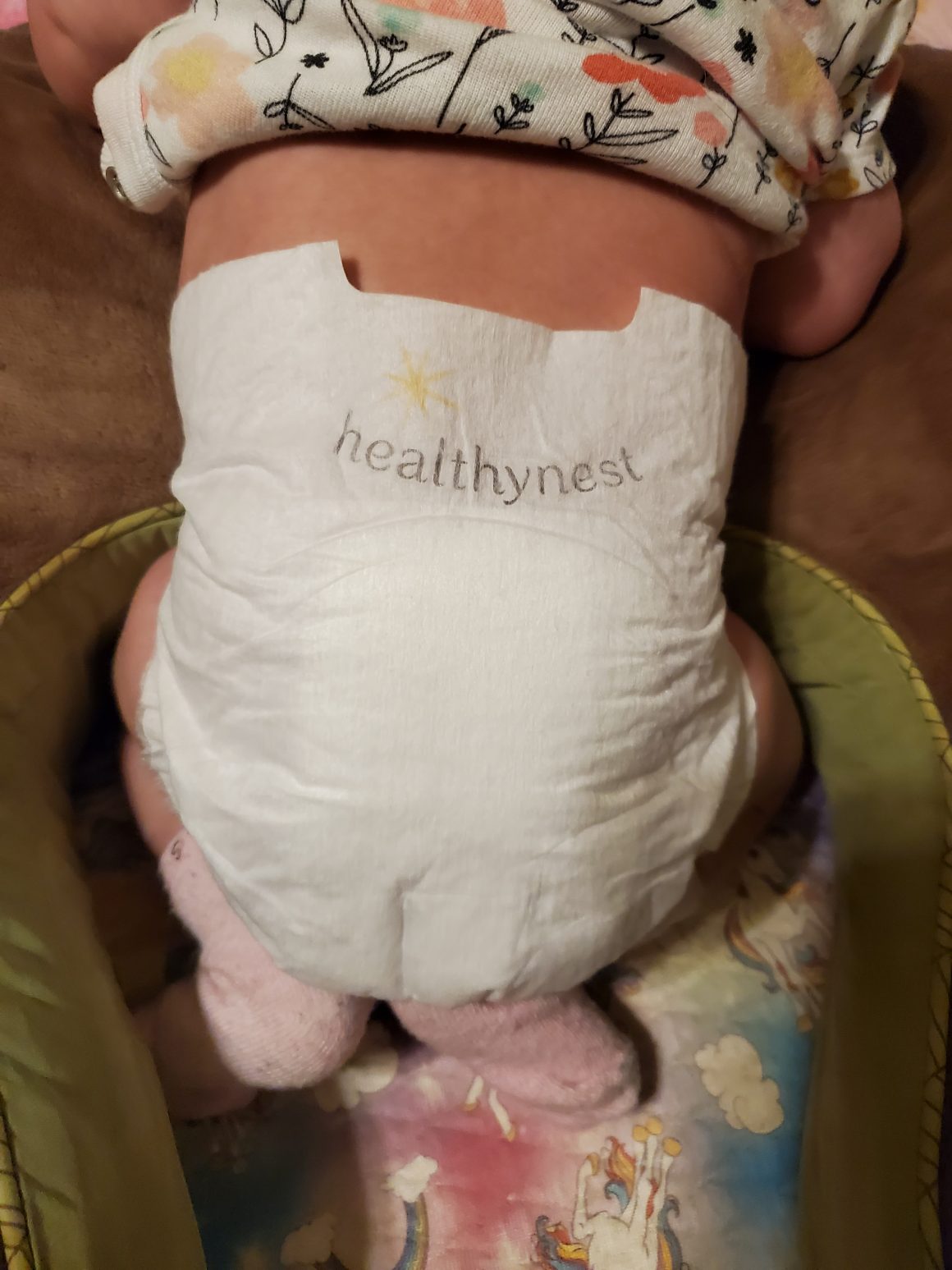 We've had the pleasure of trying out these amazing, all-natural and organic disposable diapers and wipes. After one week of use, we have had no issues with leaking, rashes, or sensitivities with the diapers or wipes (both wet and dry) while using them during both day and night, and stretches of 6-9 hours for nights. Both the diapers and the wipes are very soft, and they're thin as well. With the cotton dry wipes, I love that I can mix my own solution to use on them.
I really love these diapers! We've had quite a few poo-splosions while using them, and with any other diaper, we would have had poo everywhere. But, these diapers amazingly contain everything with their double gussets and absorption power! They're sleek, all-natural, organic, slim, and perfect.
Naomi, 4-month-old, Size 2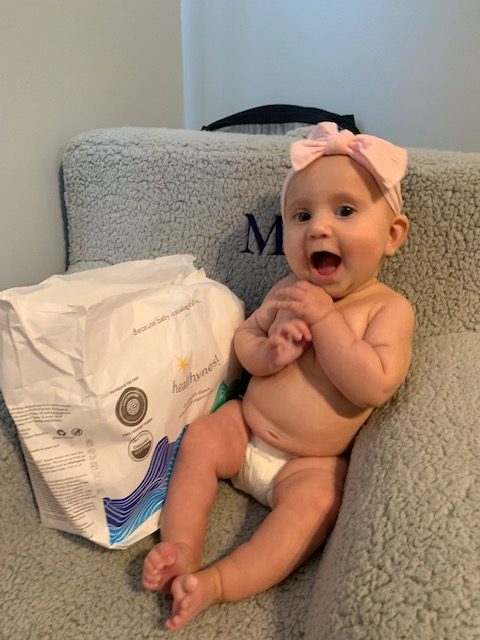 We have really enjoyed using the healthynest diapers & wipes this week. Mia is our third child, so we have tried quite a few different brands of diapers over the years! One of the best features of this diaper that both my husband and I commented on separately is how thin they are! We are on the go a lot, so to be able to have these slim diapers in the diaper bag and not take up a ton of room has been great! Impressively, even though they are thinner than most diapers, she has not had any leaks or blowouts, which is pretty impressive. I really appreciate the eco-friendly nature of the diapers, and will consider using them in the future!
Callie, 3-month-old, size 2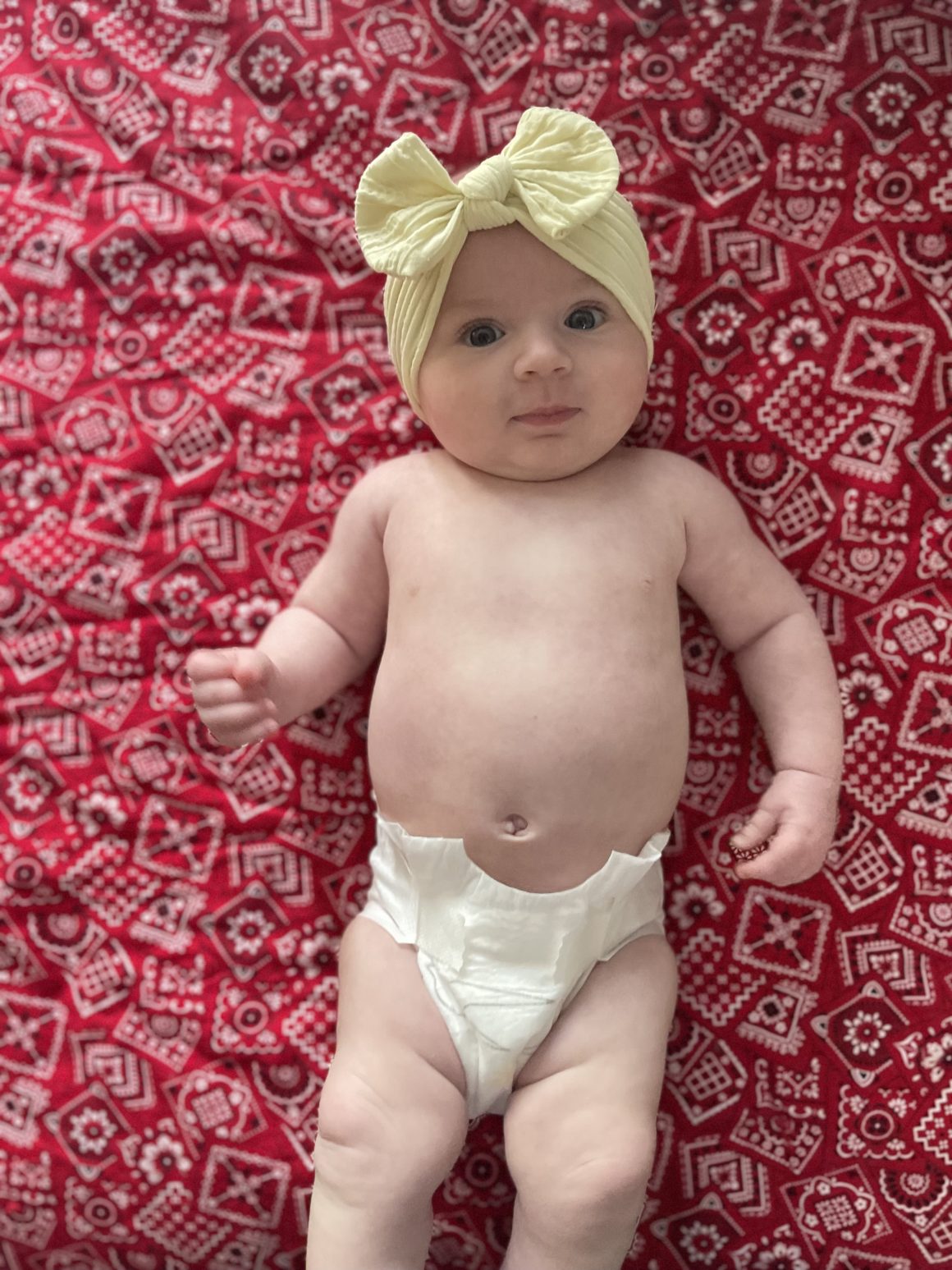 Diapers are softer and seem to be of higher quality than most mainstream brands. The organic cotton doesn't irritate the skin. I do miss having a wetness indicator, especially at this age. The wet wipes are a good size and don't rip, but come out of the package with ease. I was confused by the dry wipes at first… I had never used or heard of them before, so I did a little research and found that most websites recommend spraying your baby's bottom with something before using them (what's the point of a dry wipe then?). Nothing like that came with the dry wipes I received so I tried the by themselves and found that they left balled up pieces of wipe on my baby's skin, so I prefer the wet wipes for diaper changes. The dry wipes aren't bad for wiping her mouth or hands though.
Trang, 1-year-old, Size 4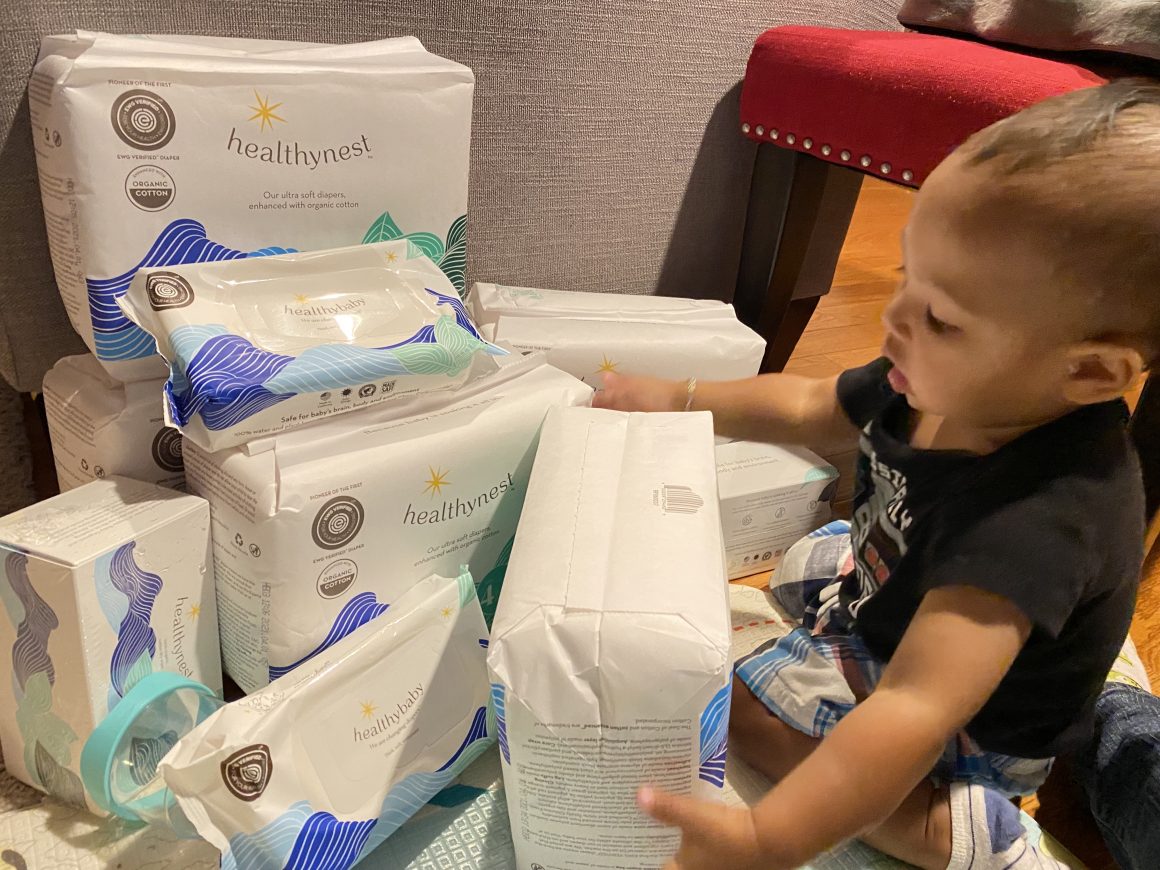 I love the design of the birds on the diapers, however, I wished they all had designs on them. The other diapers are just plain white diapers. I wish it tells you that the diapers are soiled by the colors changing on them like other diapers do. The brand advertises that it is good up to 12 hours, however, I do not find that to be true in my case. I have been using the diapers for exactly a week and have experienced my son peeing out of it 4 nights out of the 7 nights. After around 6-7 hours, I find myself having to wake my son up in the middle of the night to change my son's diapers and clothes. This is something I have not had to do with other brands. The wet wipes are difficult to pull out of the package, but are good quality fabric-wise. They did not rip or tear.
Stephanie, 5-month-old, Size 2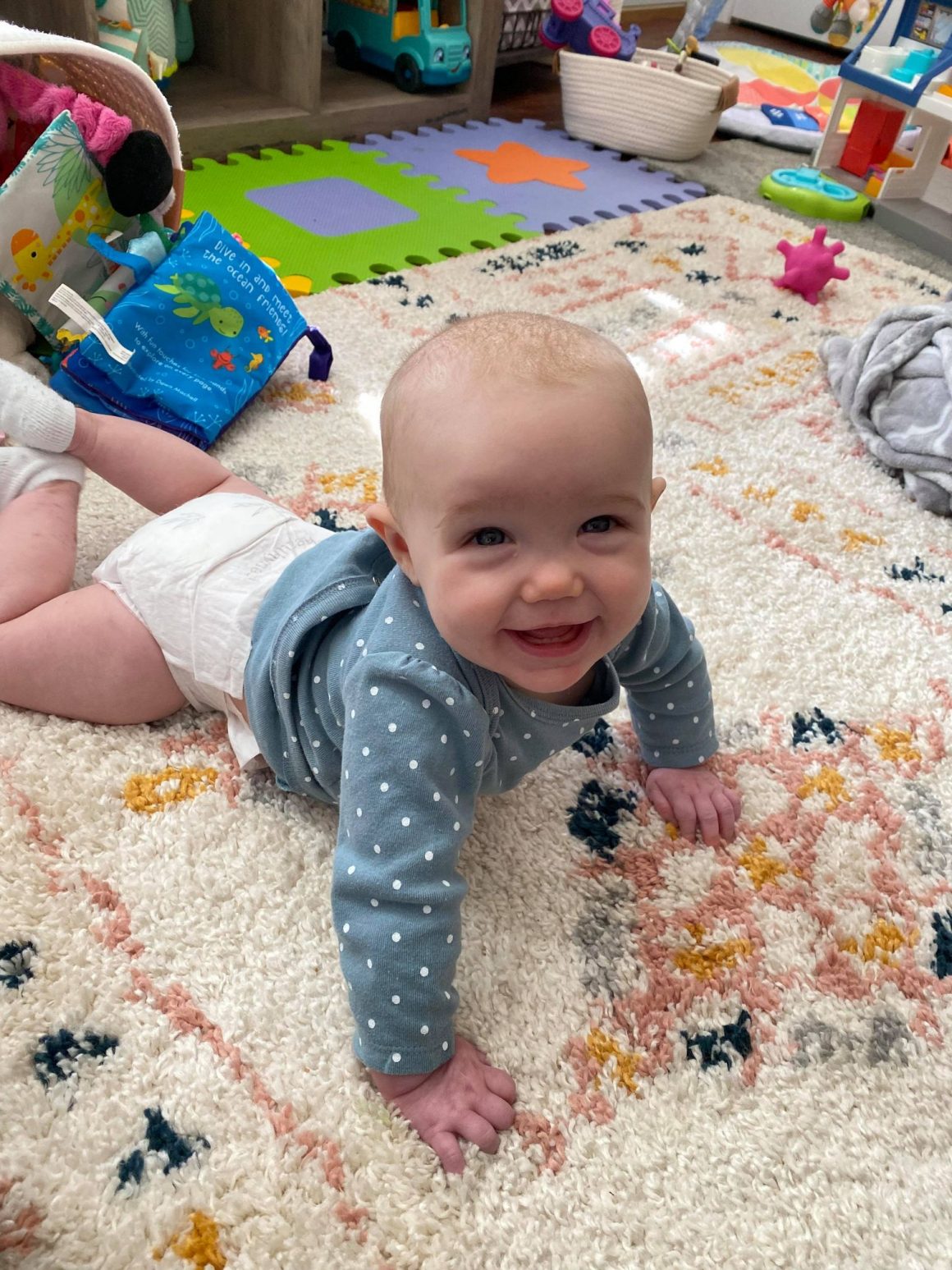 Healthynest was kind enough to send us a box package of diapers & wipes! My oldest daughter loved unboxing the diapers… The packaging was wonderful!! I will be honest at first I felt the diapers were a little thin and was worried they may leak, however, they're fine for daytime use! They do however leak if left without being changed all night. They are very soft so I'm sure very comfortable on my baby's bum!!
As for the dry wipes, I love this idea! Because if they get a butt rash they will be perfect to damp with warm water to wipe!!!
And the wet wipes, I love that they aren't too wet like many wipes are!
Thank you to healthynest for letting our moms test this out!
Looking for more Real Mom Reviews?
*4 Real Moms Tell Us Why Larktale Strollers are a Gamechanger
*Real Moms Tell Why The Boon GRUB is a Gamechanger
*Real Moms Review Territory Foods