You may not think to add toys to your baby registry list, but there are a host of play items that can help babies develop some early age-appropriate skills. Developmental toys for babies also make for great baby shower gifts. When in doubt, gifting a fun and smartly designed plaything is always a winner! The trick to the best baby toys is sneaking in a little something to make their brains work hard while still keeping them engaged and happy. Here, some of the best age-appropriate toys for newborn babies up to one year old.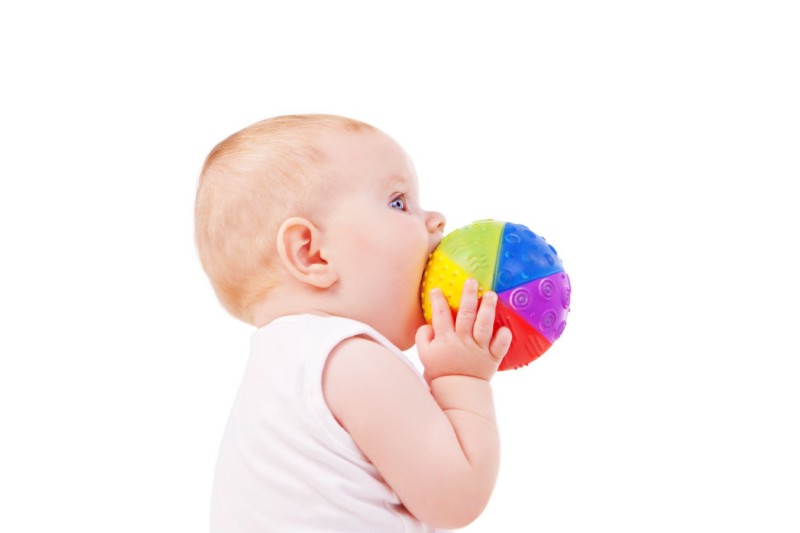 CaaOcho Rainbow Sensory Ball
Fact: Babies love playing with balls. Another fact: They love anything with a funky texture. Making this ball a winner. Not to mention that it's made entirely out of natural rubber and food-grade paint.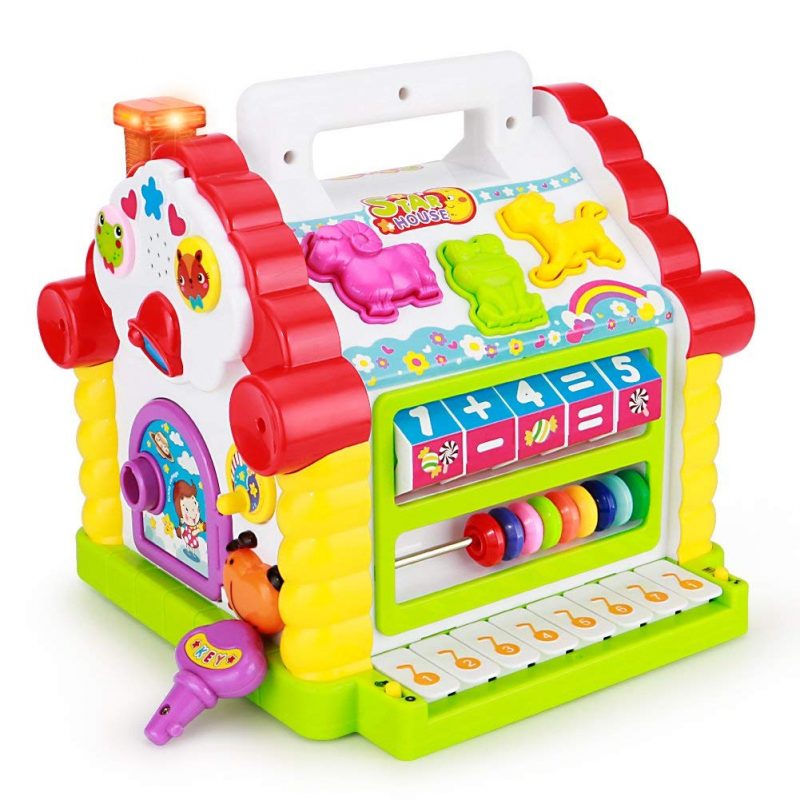 TOYK Baby Fun House
This entertaining little house is the stuff moms dream of. It keeps babies occupied for hours! We even know some older brothers and sisters who like to "borrow" it from their younger sibs. Plus, it's not too loud or annoying, as compared to some other toys we've wanted to toss out the window.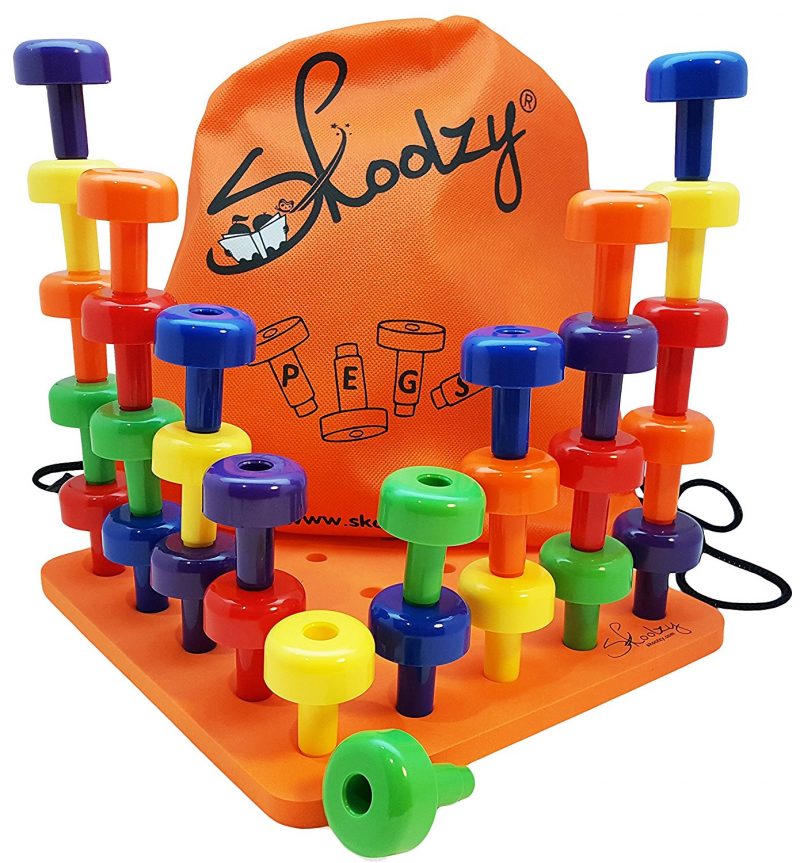 Skoolzy Peg Board Set
Getting babies to use their fine motor skills as early on as possible is super important.  This Montessori-style toy has oversized pegs, which are easy for little fingers to grasp and stack on the boards and each other to build towers while stacking blocks.  As a bonus, it helps with color matching and recognition.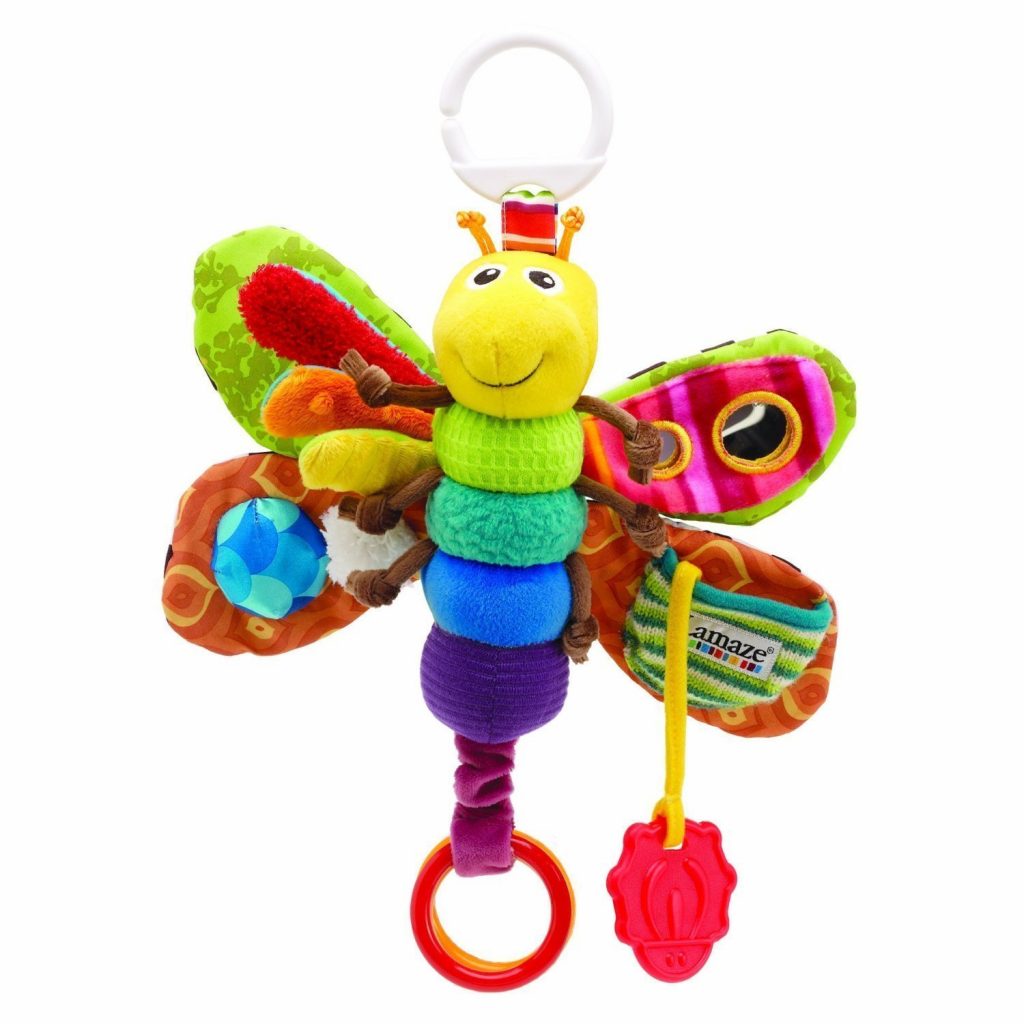 Lamaze Play and Grow Freddie the Firefly
Every parent needs a toy to attach to the stroller or car seat to keep baby amused during travel time. We love the take-along toys from Lamaze, like Freddie the Firefly. Babies will love to play with the crinkly wings, peekabo mirror and clacking rings.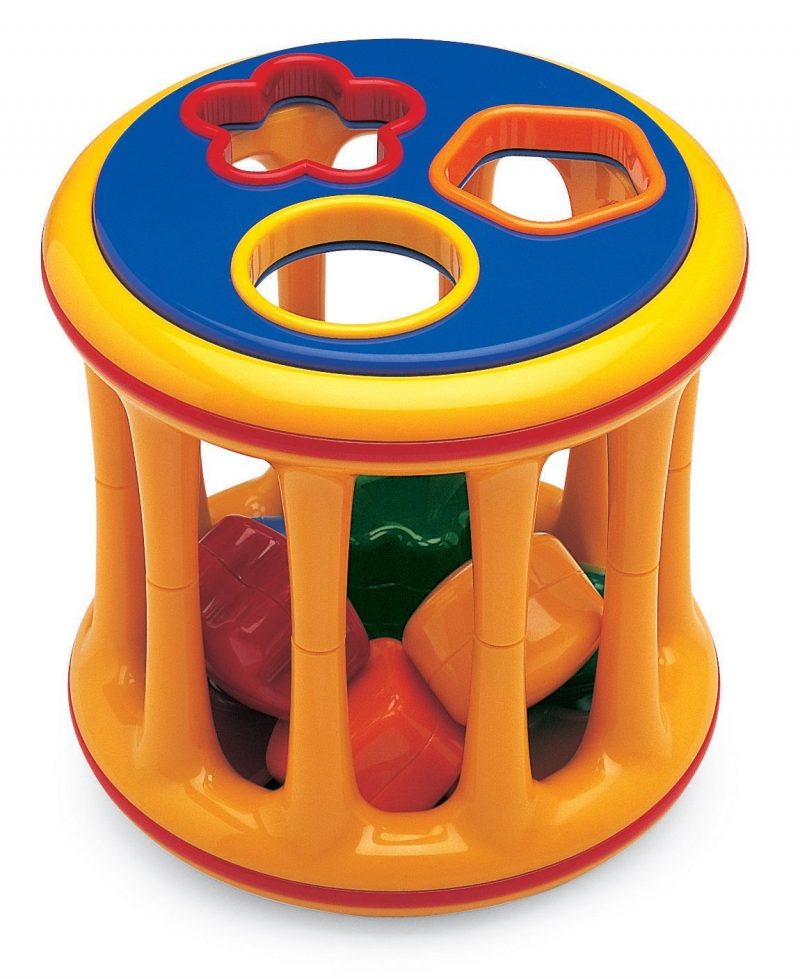 Tolo Toys Rolling Shape Sorter
This cool-looking toy is actually a puzzle that teaches babies all about symmetry and alignment. If those sound like tough concepts for a 9 month old to grasp, then just focus on the fact that playing with this rolling shape will encourage baby to crawl closer to it and help them develop hand-eye coordination.