You may not think to add toys to your baby registry list, but there are a host of play items that can help babies develop some early age-appropriate skills. Developmental toys for babies also make for great baby shower gifts. When in doubt, gifting fun and smartly designed toys is always a winner! The trick is sneaking in a little something to make their brains work hard while still keeping them engaged and happy. Here, some of the best age-appropriate toys for babies: 0-12 months.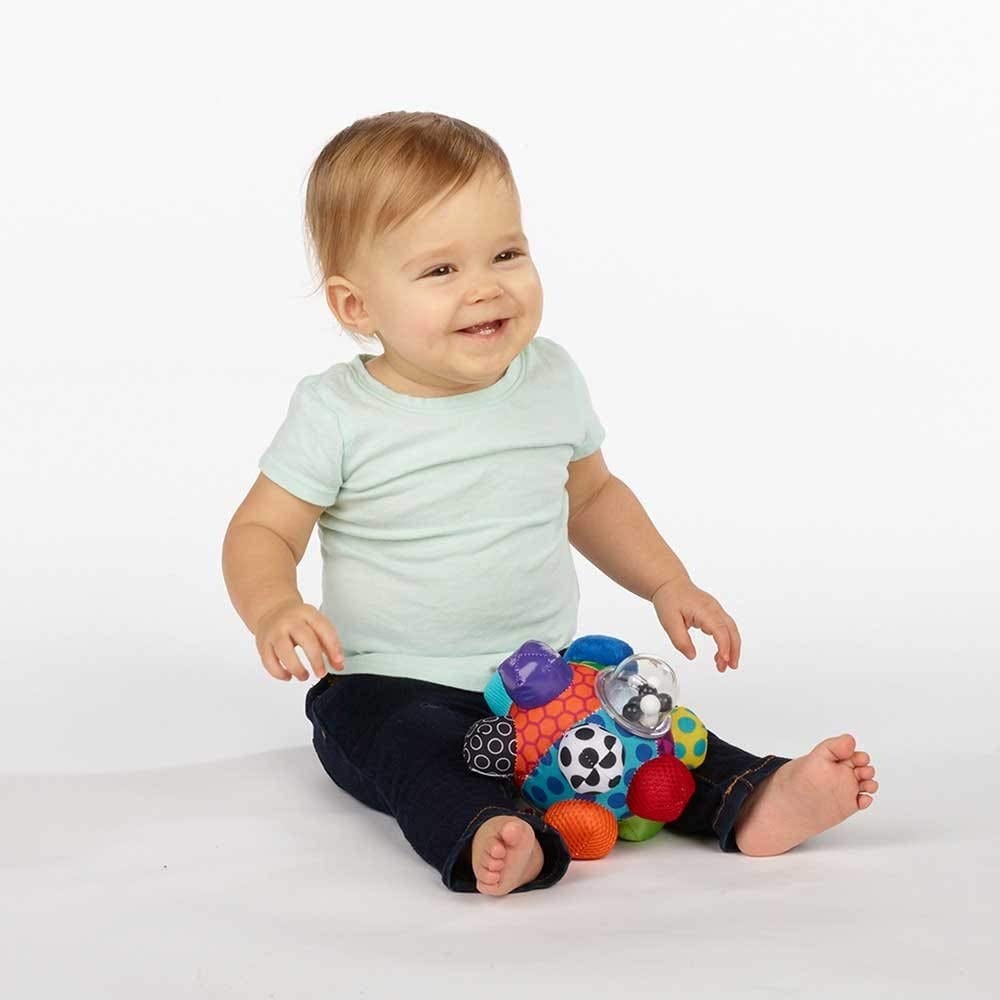 Fact: Babies love playing with balls. Another fact: They love anything with a funky texture. Making this ball a winner. Not to mention that it's made for little hands to grab and play effectively. A must for any baby.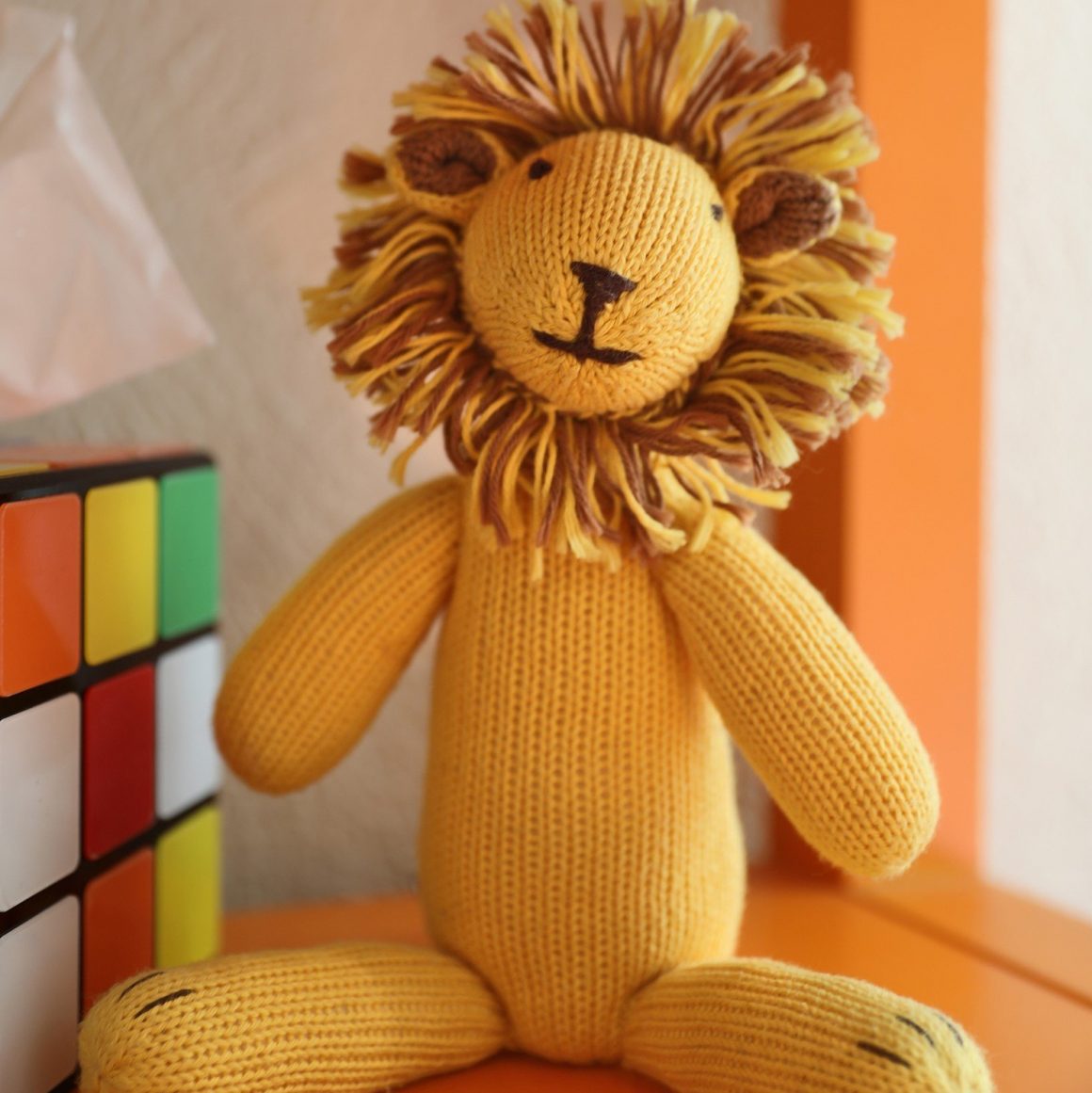 Looking for gorgeous stuffed animals that your baby will continue to love as they grow? Melange Collection is full of high-quality (and beautiful!) stuffed animals that make an excellent keepsake for years!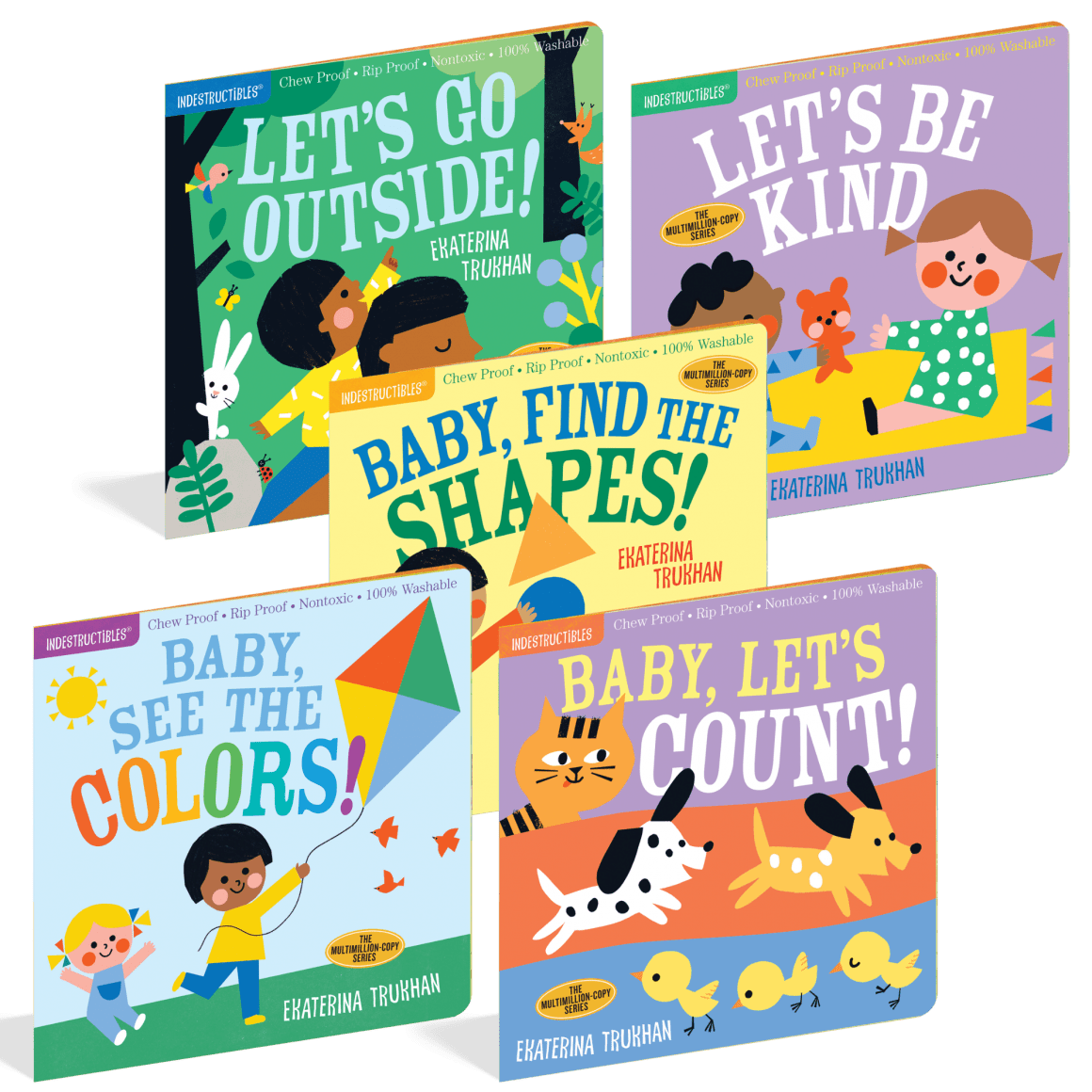 Starting your baby's library from day one is a great way to expose them to colors, shapes, and sounds. They will learn so much through books and inherently begin to develop a love of reading. We like filling baby's bookshelves with board books and these, which are truly indestructible.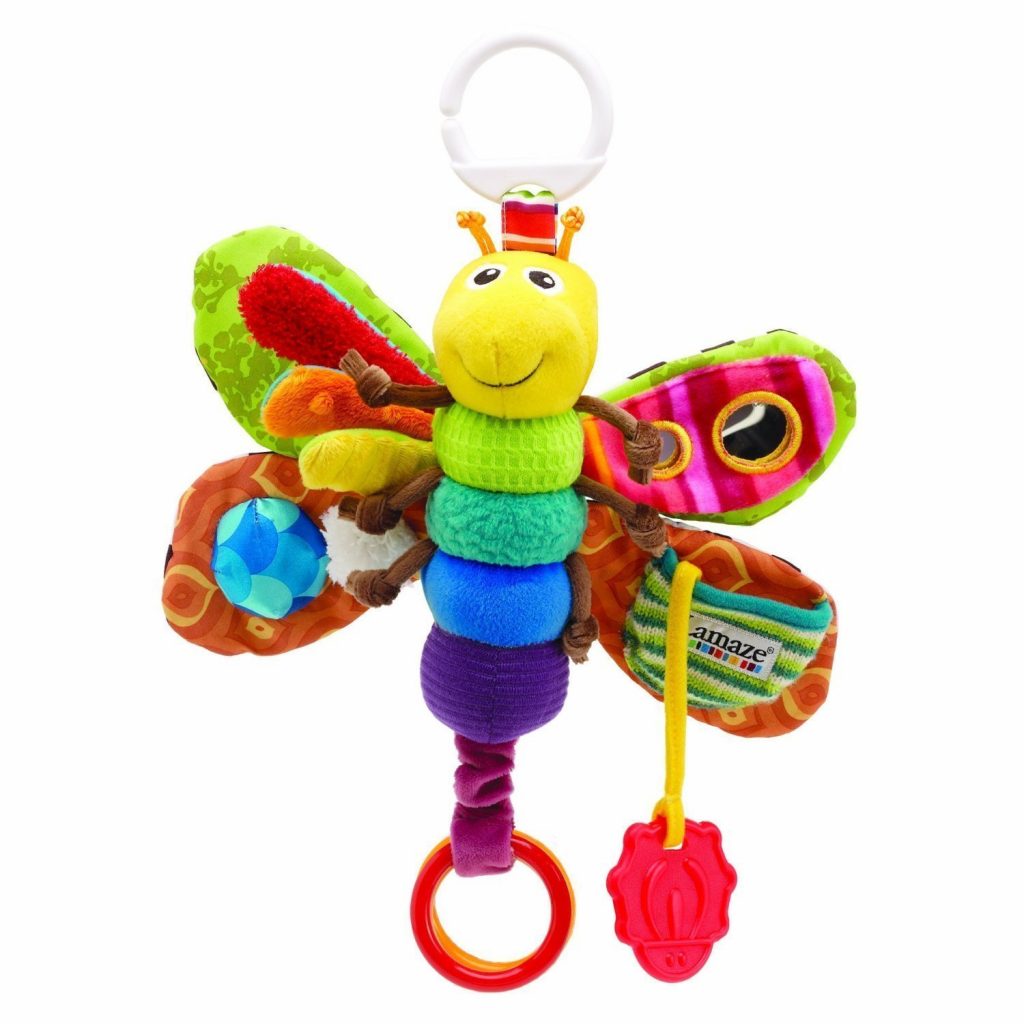 Every parent needs a toy to attach to the stroller or car seat to keep baby amused during travel time. We love the take-along toys from Lamaze, like Freddie the Firefly. Babies will love to play with the crinkly wings, peekabo mirror and clacking rings.

Throughout the first year, your little one will explore loads of products through their mouth. Be prepared with a number of safe items for them to chew on whether they are looking for sensory input or getting new teeth. We love to have a variety of teethers to allow your little one to explore different textures.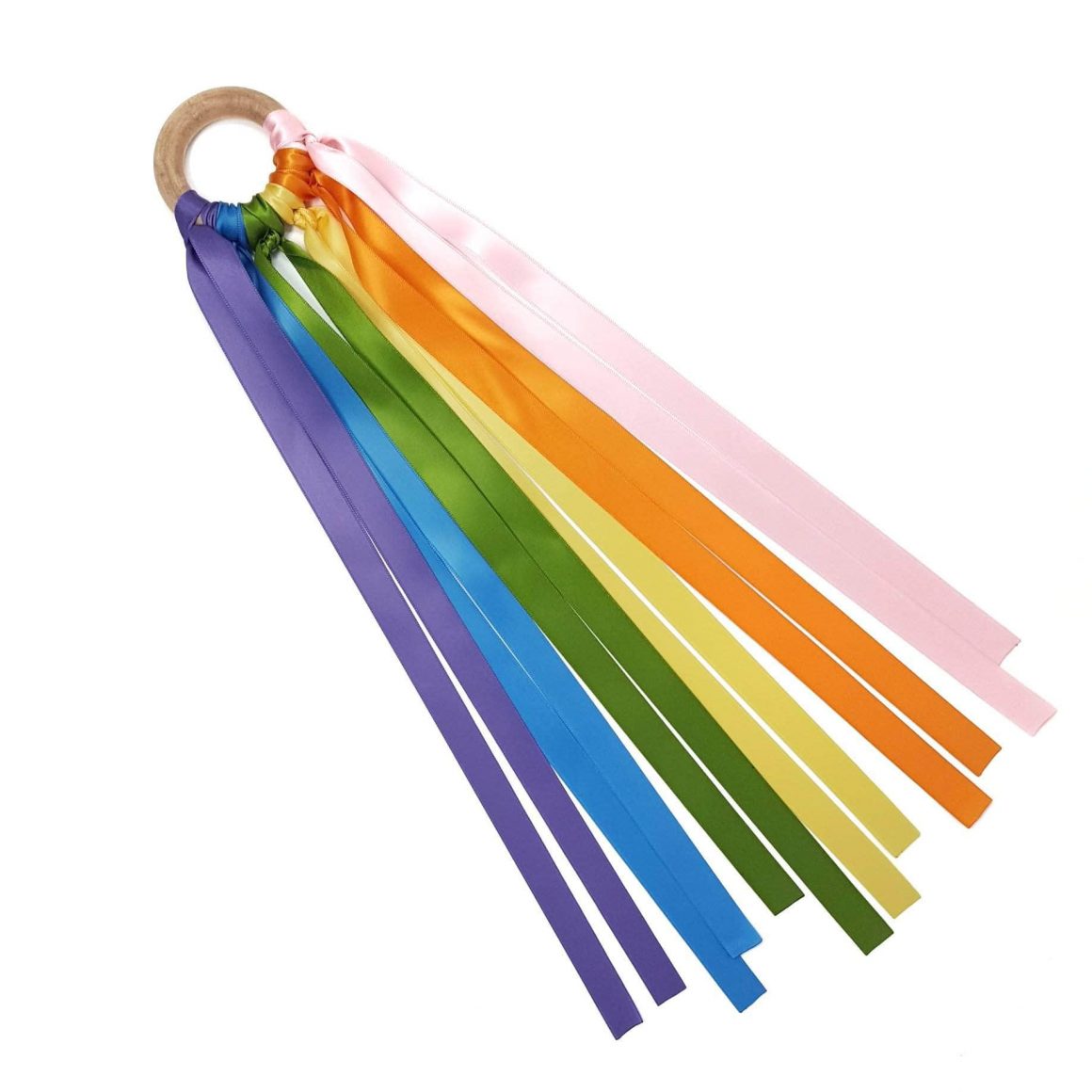 For years we have been recommending the toys from Mouse Loves Pig. The colorful ribbon wands are a perfect addition to baby's first toy box. We also love their crinkle toys, which give great feedback to your little ones during tummy time each day.
Searching for other Playtime Must Haves?
5 of the best Activity Gyms
Registry Dillema: Bouncer or Swing?
6 Perfect Play Mat Picks
Top 5 Activity Centers