Whether you're breastfeeding, formula feeding, or a mix of both, nanobebe offers great feeding gear for all moms and babies. You'll love how easy they make feeding, with everything from bottles to warmers to storage to diaper bags. We've compiled a list of our favorites to help you get started.
Nanobebe Bottles
Nanobebe Breastmilk Baby Bottle – $10.99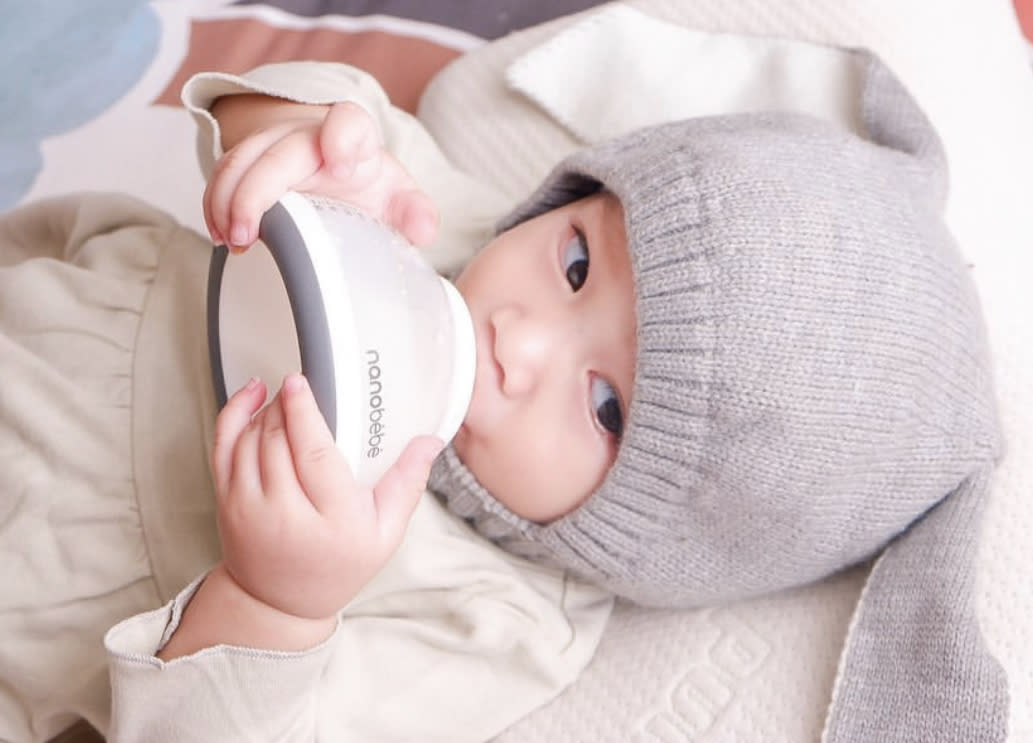 If you're breastfeeding, the Banobebe Breastmilk Baby Bottle is definitely one you want to have on hand. It's the only bottle specifically designed for the breastfeeding baby. It encourages smooth transitions between breast and bottle due to its unique shape. Additionally, it boasts an anti-colic nipple, reduces hot spots in warmed milk, and even comes with a breast pump adapter to pump directly into the bottle. As an added bonus, the bottles are stackable for easy storage.
Nanobebe Flexy Silicone Baby Bottle – $12.99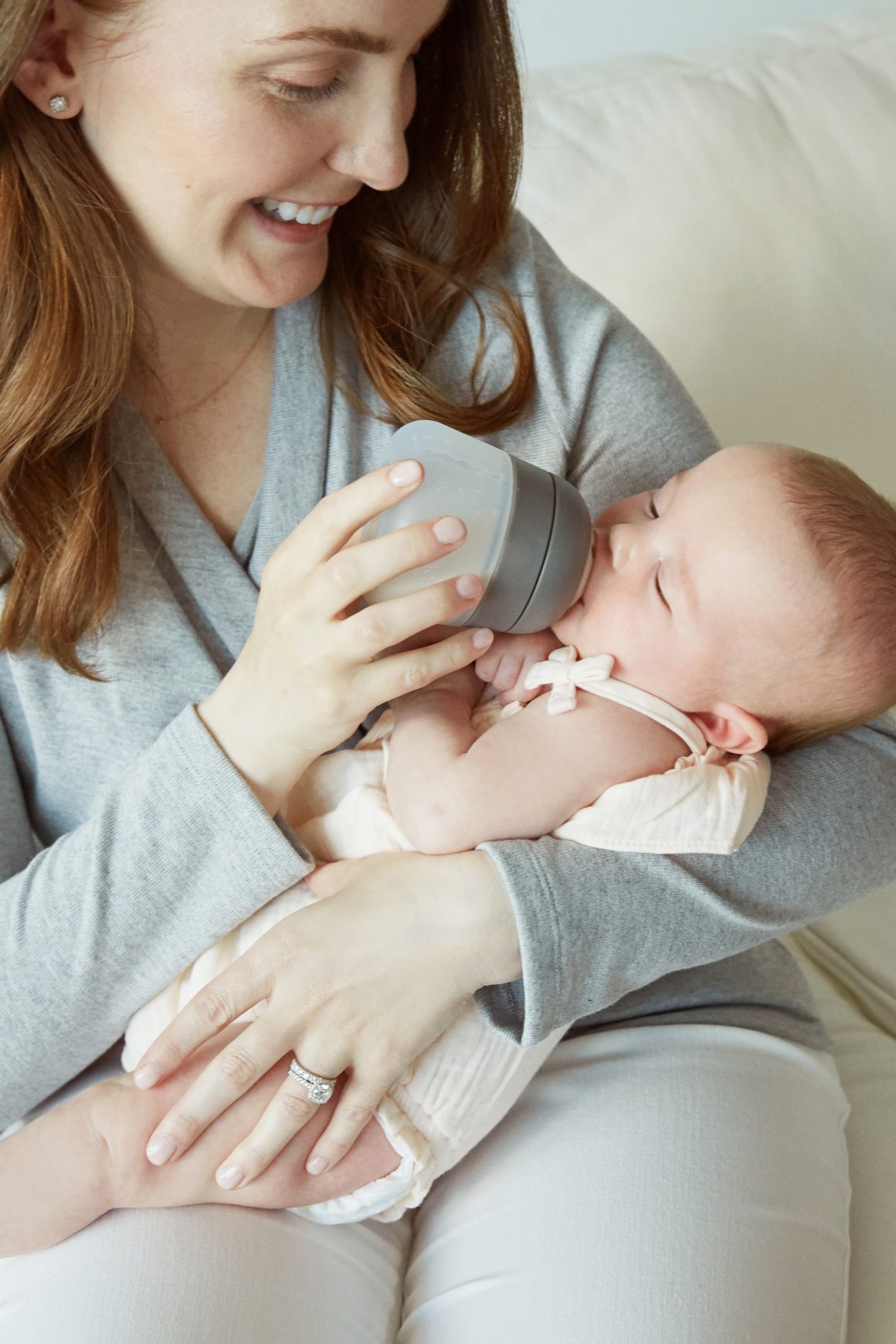 Coming in at the largest size, the Flexy Silicone Bottle still offers that anti-colic nipple. It features three vents to keep the nipple from collapsing while your baby is eating. This bottle has a stable base and handles, which are sold separately, so your baby can learn to feed on their own. You can read more about the Flexy here.
Feeding Gear
Nanobebe Breast Milk Storage Bags – $9.99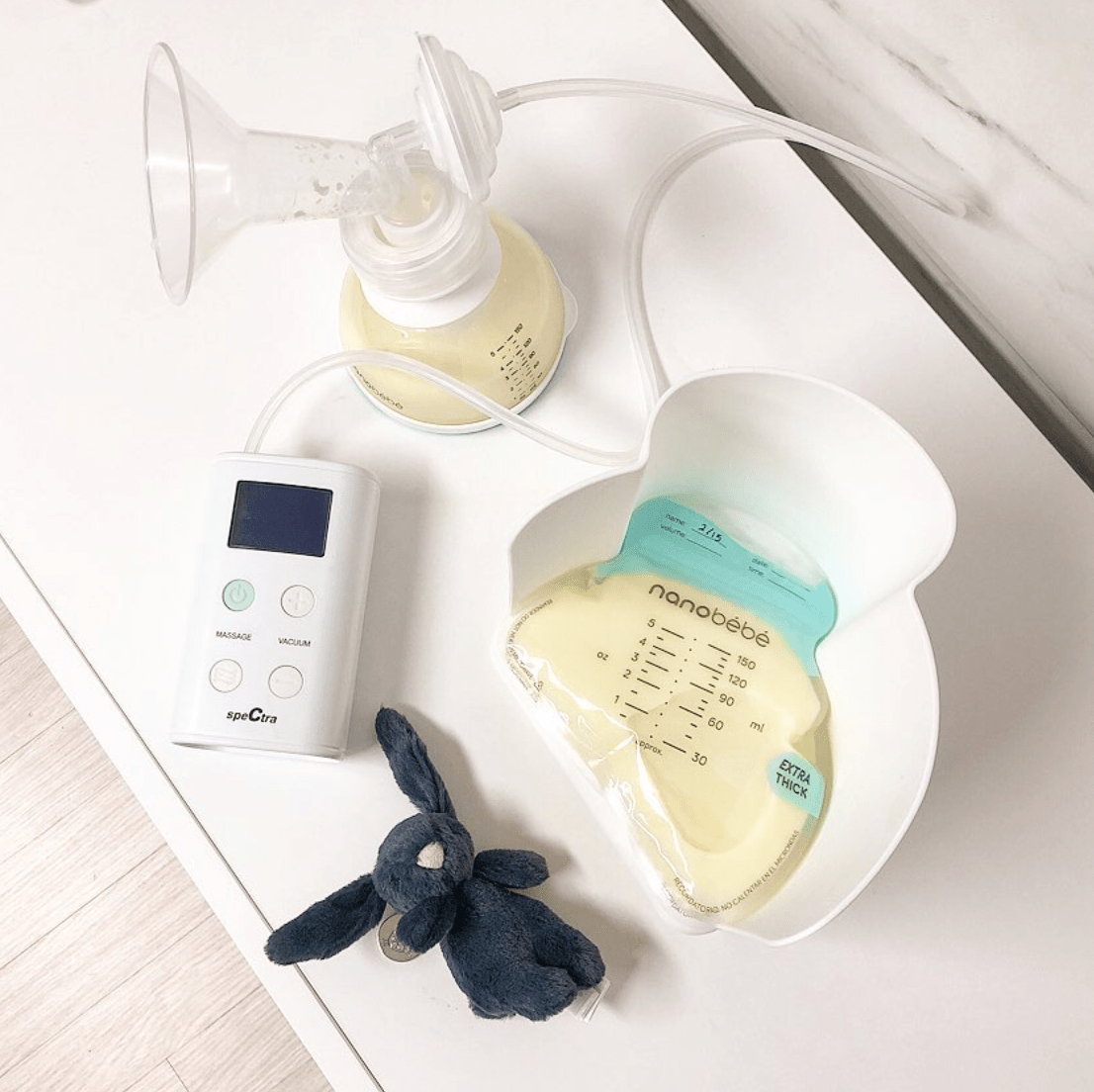 We mentioned these in our round-up of items for National Breastfeeding Month, but we'd be remiss if we didn't remind you about them. Flat breastmilk storage bags are genius enough, but these stack so well in the organizer. Anything that makes organizing easier is something we can champion!
Nanobebe Microwave Steam Sterilizer – $24.99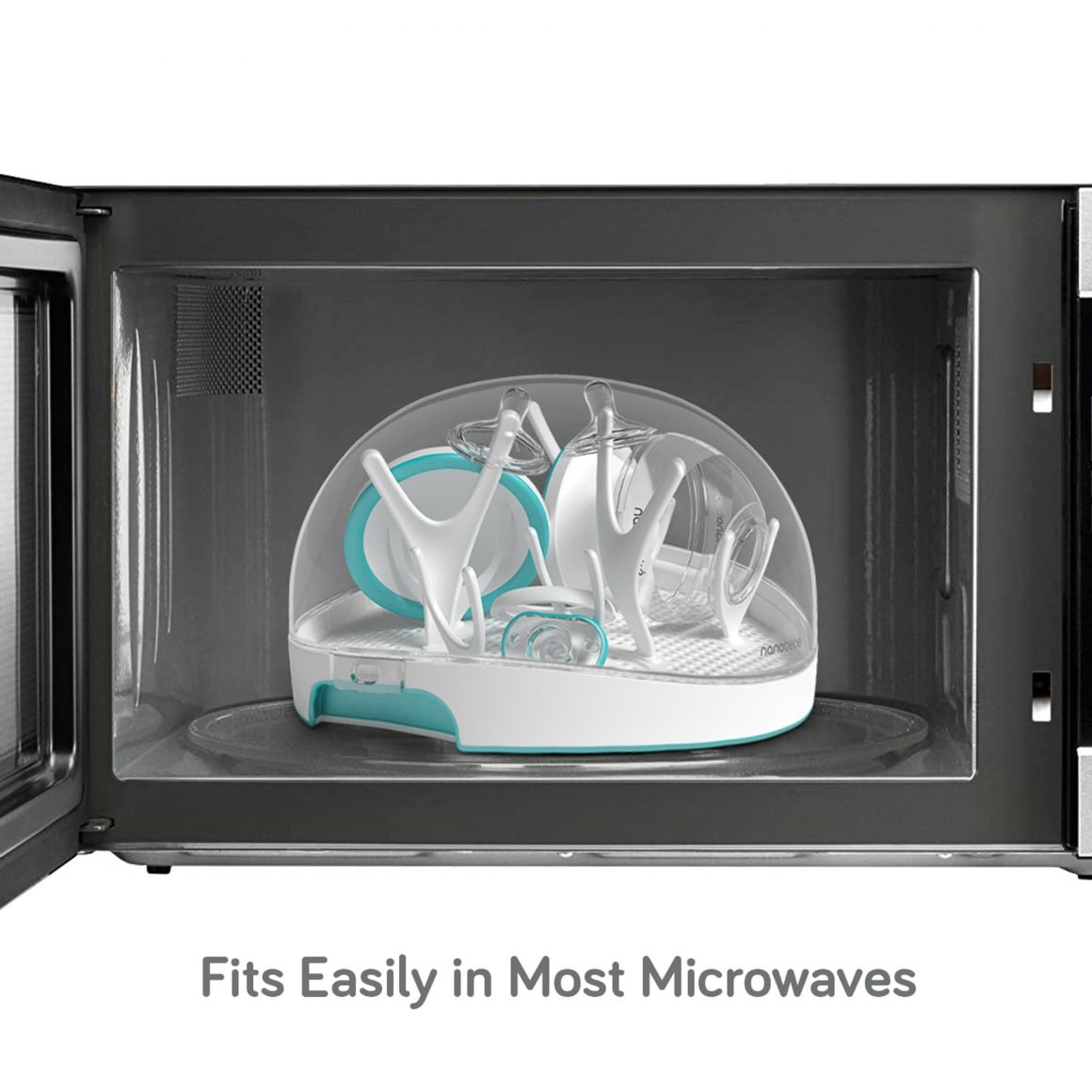 Parents of newborns are justly concerned about sterilizing their babies' feeding items. Nanobebe made it easy with this microwave sterilizer. It helps eliminate 99.9% of all household germs in less than four minutes. If you leave the lid on after sterilizing in the microwave, items under the bubble will stay sterilized for up to 24 hours. This piece of gear will help save time and give you peace of mind.
Nanobebe Diaper Bags
nanobebe Bebe Backpack – $39.99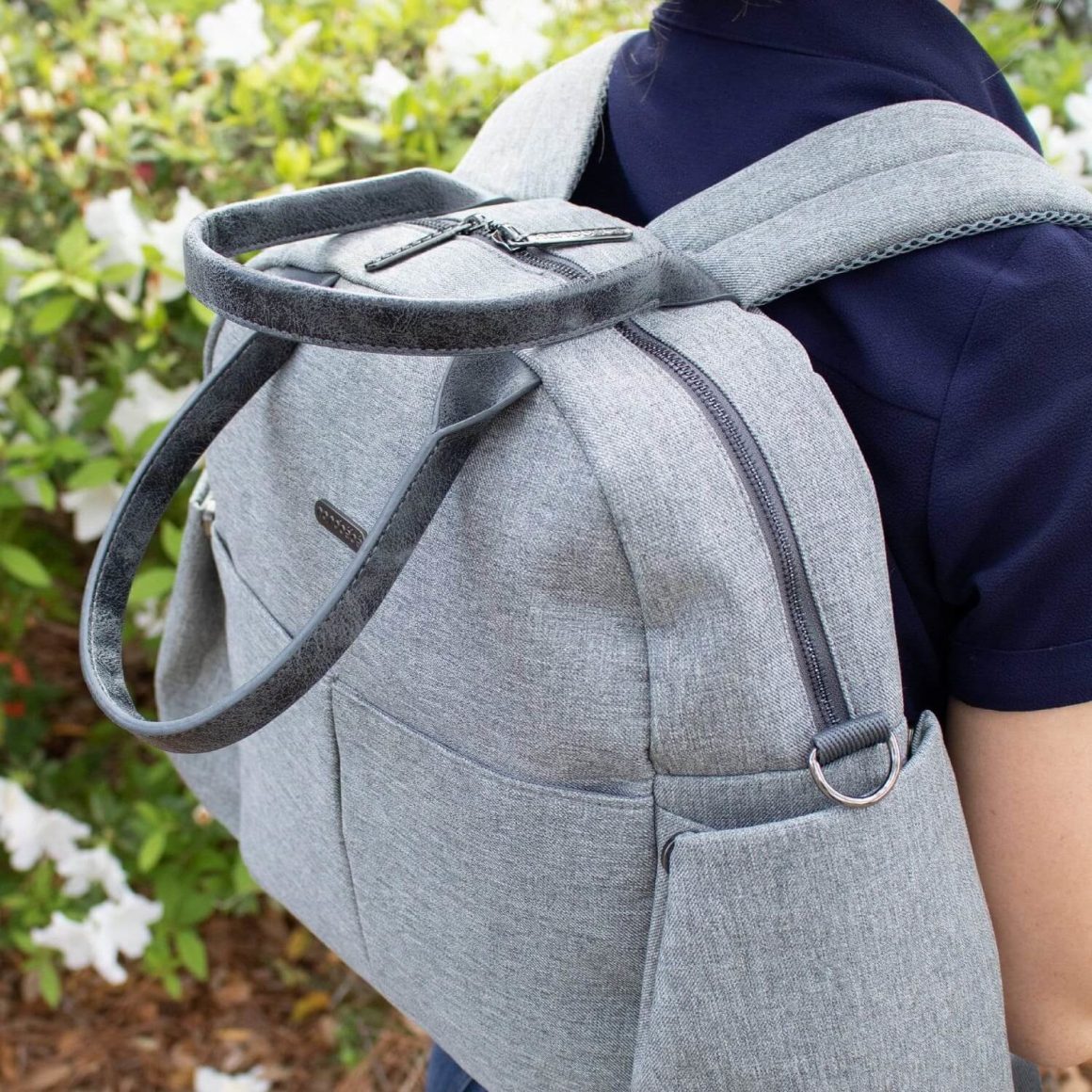 This backpack style of diaper bag from Nanobebe offers many benefits to parents. The gender neutral aspect of the backpack makes it easy for any parent to carry. Additionally, as the weight is distributed evenly across your shoulders, you won't be thrown off balance to one side or the other like with a traditional strap style diaper bag. That way you can chase your toddler, carry your baby, and not worry about your diaper bag. This one is roomy, with lots of outer and inner pockets for easy organization on the go.
Nanobebe Travel Cooler – $10.99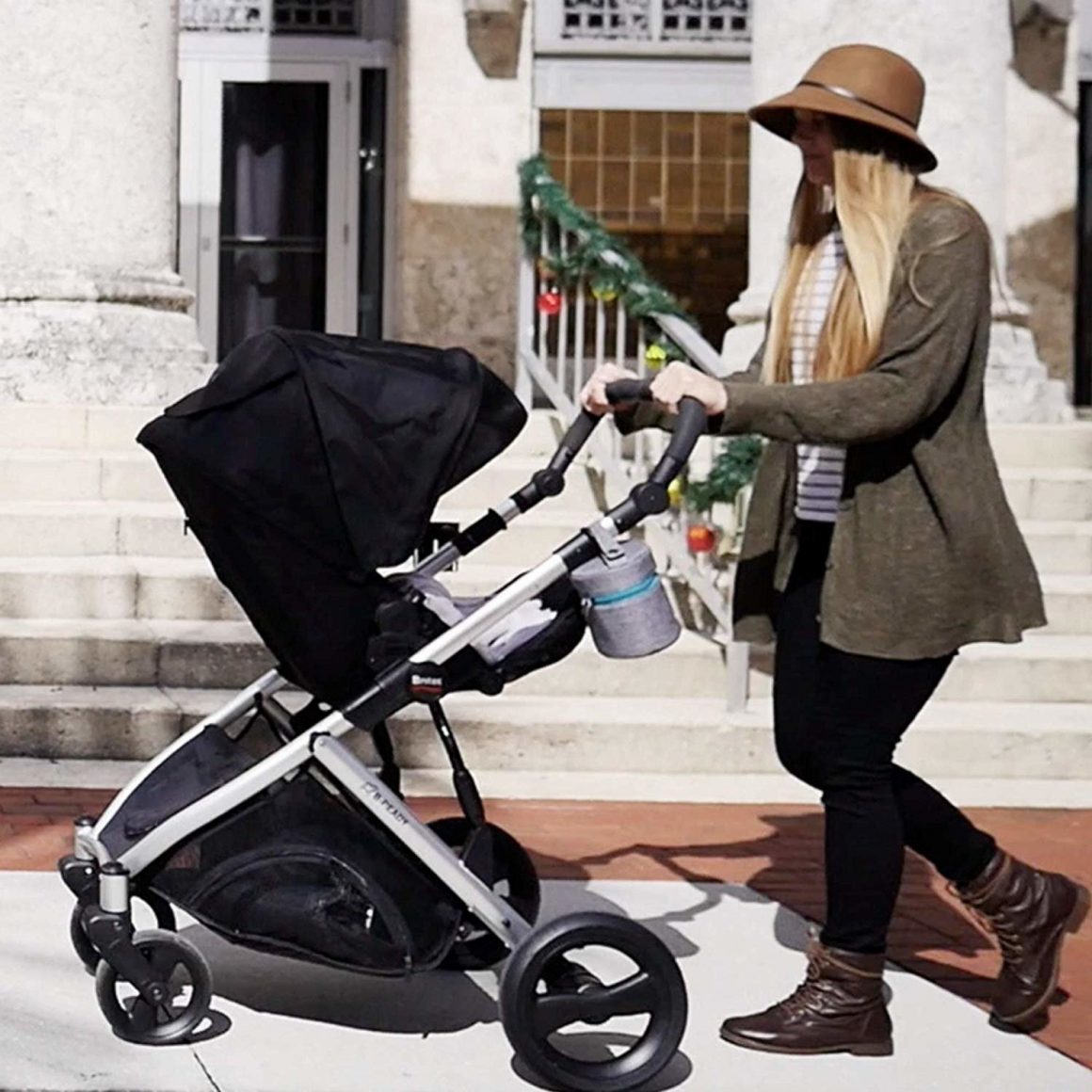 While not a full diaper bag, the Nanobebe Travel Cooler is definitely a bag you want to have on hand. It features three layers of insulation to keep milk either cool or warm while you're out and about. You can stack three of the Nanobebe Breastmilk Bottles in the bag along with a few extra accessories like pacifiers in the extra room. We love that you can connect the strap to your stroller or even your Nanobebe Bebe Backpack.
We have many other Nanobebe products in our marketplace, so be sure to check them out.
Thank you to Nanobebe for making this sponsored post possible.
More we love from Nanobebe:
3 Real Moms Tell us Why this Pacifier is a Gamechanger
Add to Your Registry: NEW! Nanobebe Complete Feeding Set
Marketplace Brand Spotlight: Nanobebe
5 products that have parents talking about Nanobebe