By: Shana, Gugu Guru Director of Content Marketing
Say you're the crunchy mom of a brown baby, who will do no slathering or spraying unless you can identify every ingredient on the label. And you're breastfeeding and know that even if a product is all natural, there are some herbs that you need to avoid. And you know that as a brown baby, your little one's skin and hair need a little extra moisture. What do you do? Stockpile Organic Virgin Coconut Oil and resign yourself to having a baby that perpetually smells like a macaroon? No!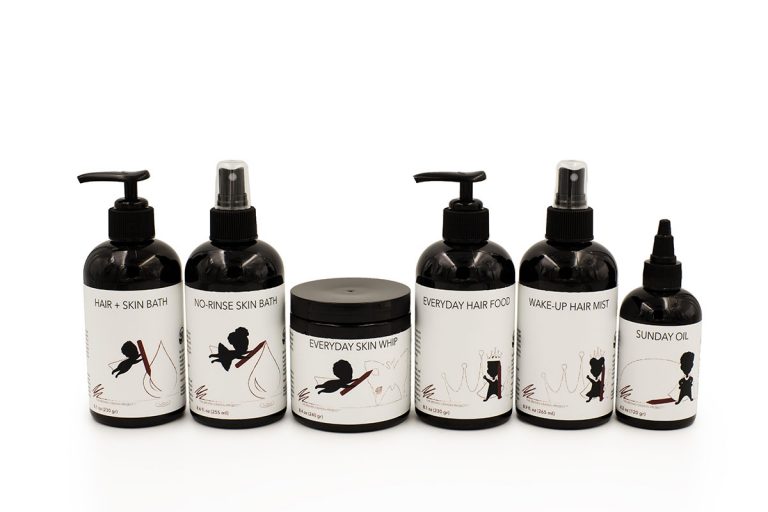 I'm absolutely in love with The Brown Crayon Project – a line of products made specifically for babies (and kids) of color. It is a certified-organic, all-natural line of skin and hair care products and is pregnancy- and breastfeeding-safe. The products smell great and are good for a year after opening (so no bottles of rancid smelling hair oil after only a few months).
My favorite products from the line are the Wake Up Mist, which is perfect for reviving kinks and curls and I use it almost daily on my biracial daughter's very fine curls (the Sunday Oil is too heavy for her, but perfect for my own hair); the Everyday Hair Food, which I use on her every few days for an extra kick of moisture; and the Hair + Skin bath, which is super gentle, super moisturizing and can even be used as a leave-in (I'll definitely try that when she's older).
Take a look at the complete line and also read the inspiring story of how Selma Idris, Founder + CEO + Mom created The Brown Crayon Story with her sons in mind.