Winter weather is here! Let Beautycounter provide relief to dry skin the natural way with their Baby Daily Protective Balm and Baby Soothing Oil. Both products are great for babies and parents alike. Beautycounter excludes over 1,500 questionable ingredients to keep things simple and safe. Our Gugu Village Parents were able to test Beautycounter's Baby Protective Baby Balm and Baby Soothing Oil and provided us with their thoughts.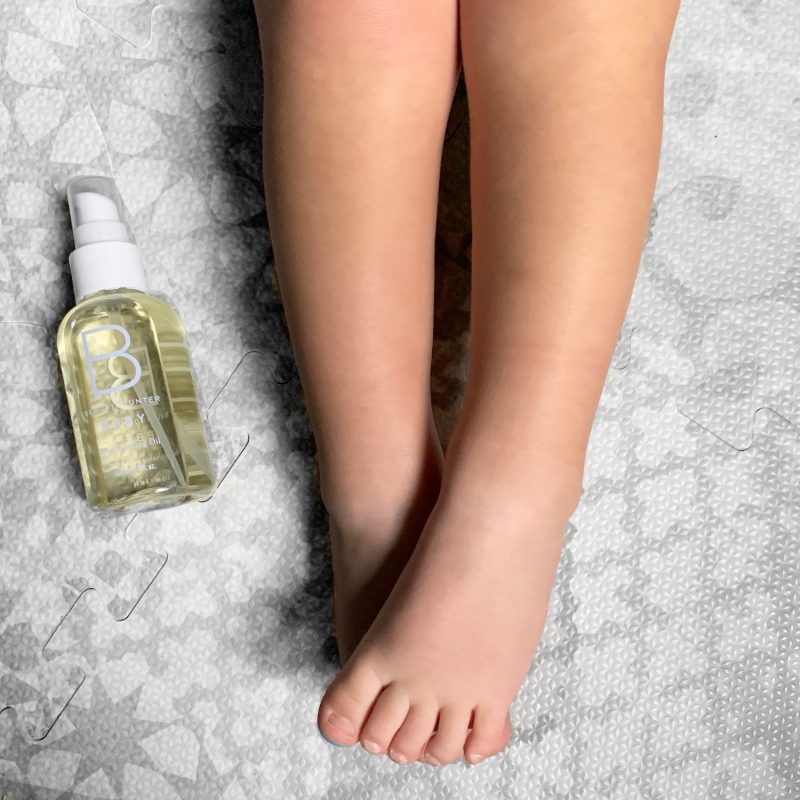 I am always excited to try new natural skincare products and loved adding BeautyCounter's Baby Soothing Oil to my son's beauty regimen. 
When I first received the bottle I wondered how many applications it would last for, but was pleasantly surprised how little product you actually needed to use. The oil is very light upon application and easily absorbed into the skin. I also really like that it had a very light fragrance that wouldn't overwhelm my son. 
This would be a great product for dry winter skin and is definitely a product I could use myself as well. 
I have tried a lot of children's moisturizers on the market and the BeautyCounter Baby Soothing Oil is my favorite!
-April A.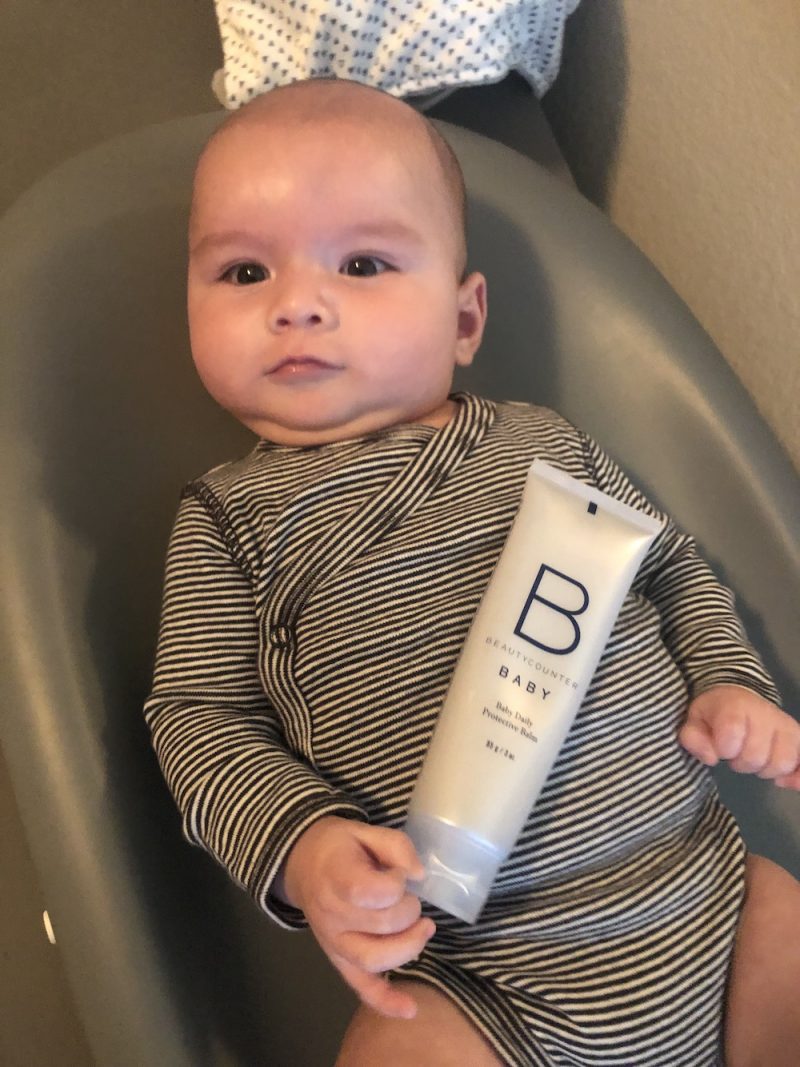 I tried the Beautycounter Baby Daily Protective Balm and I like how it is a completely natural alternative for diaper rash creams. We have used it on my son's bum at night time diapers to help create a barrier to make it to the morning without any rashes. I also have used it around his chin where his skin is reddened from the paci and drooling due to teething. It would be nice for the winter in a dry, cold environment. I do love how it is made of completely safe ingredients and is unscented for sensitive baby skin.
-Kelsey M.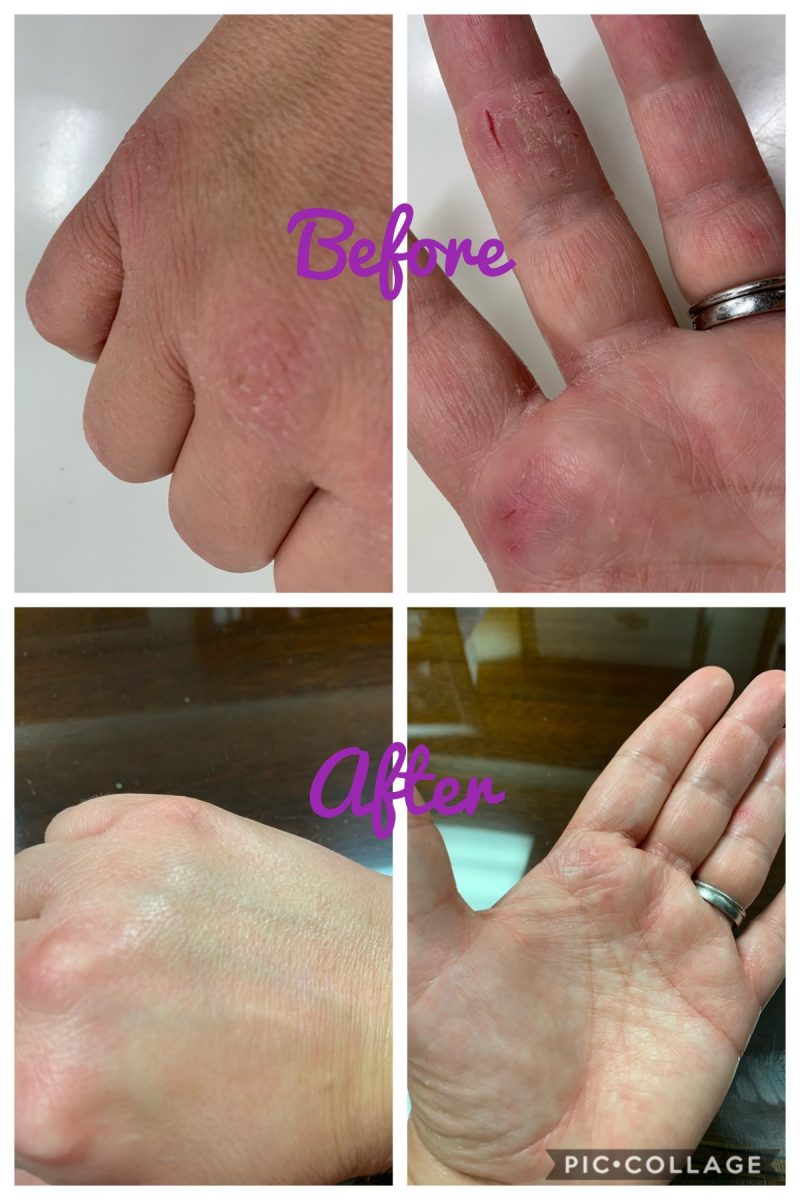 I had the opportunity to test Baby Soothing Oil by BeautyCounter. I wash my hands a lot and suffer from very dry hands and eczema. Usually, when I put lotion or anything on my hands, they burn where the eczema cuts are, but not with this product!! It actually felt soothing when I put it on. 1 pump was sufficient to cover my hands. I love that there are only 3 ingredients and it didn't leave my hands feeling oily! I have only used it for a couple days but it has already improved my skin so much! I no longer feel like I am rubbing sandpaper on my baby's skin when I touch him. This will be a huge help for my boys and myself through this upcoming winter too! So thankful to have tried this! I have found my new favorite moisturizer that is safe for my whole family!!
-Tiffany L.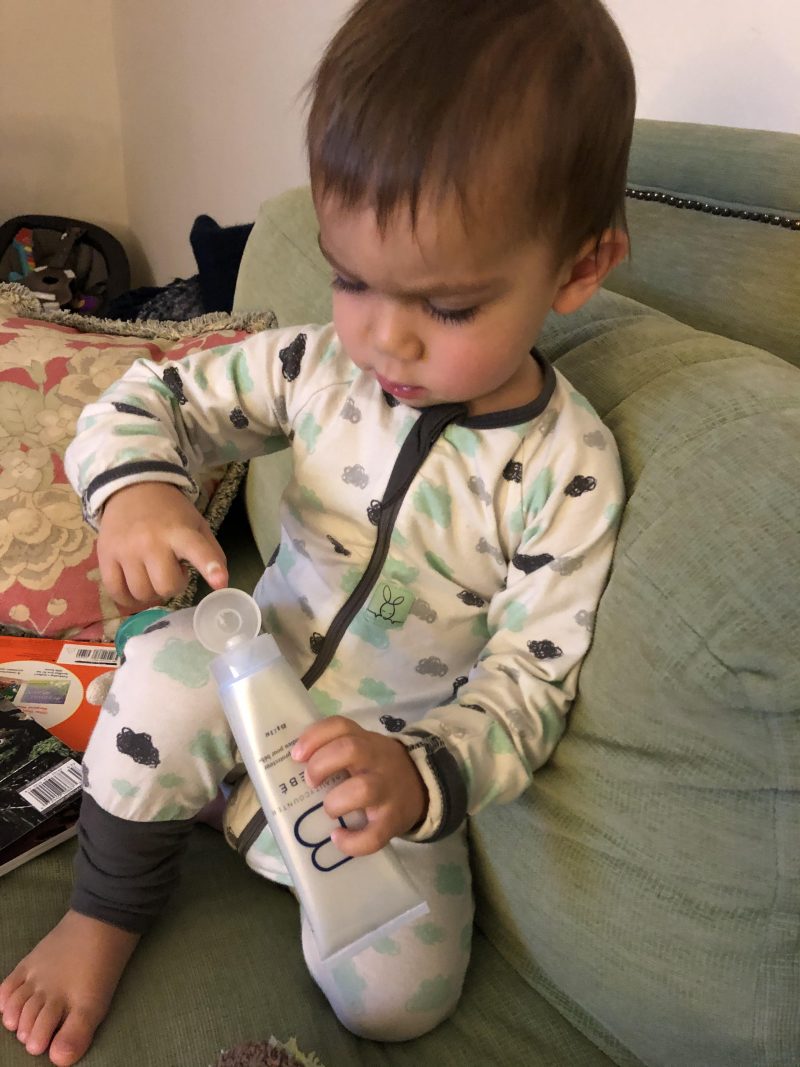 This Baby Daily Protective Balm is awesome! I love the company and everything they stand for (they're fighting for safer beauty which I can always get behind).  I already had some makeup items from the line but was really excited to try this balm for my son (almost 2). We live in Boston and the weather has been really dry lately so I've been applying the balm to some dry patches on his arms and after about 4 days they disappeared.  The Baby Balm also came at the perfect time because our whole family caught a cold. I used it on my son's nose and on my dry lips and saw a noticeable improvement. The only downside to the product is that there are little chunks in it (probably from the all-natural ingredients) so it does not go on completely smooth but it did not bother me or my son so we can definitely live with that for the clean ingredient list.  I'm expecting a newborn in January and will definitely be adding this to our list of baby supplies to have on hand.
-Denalee M.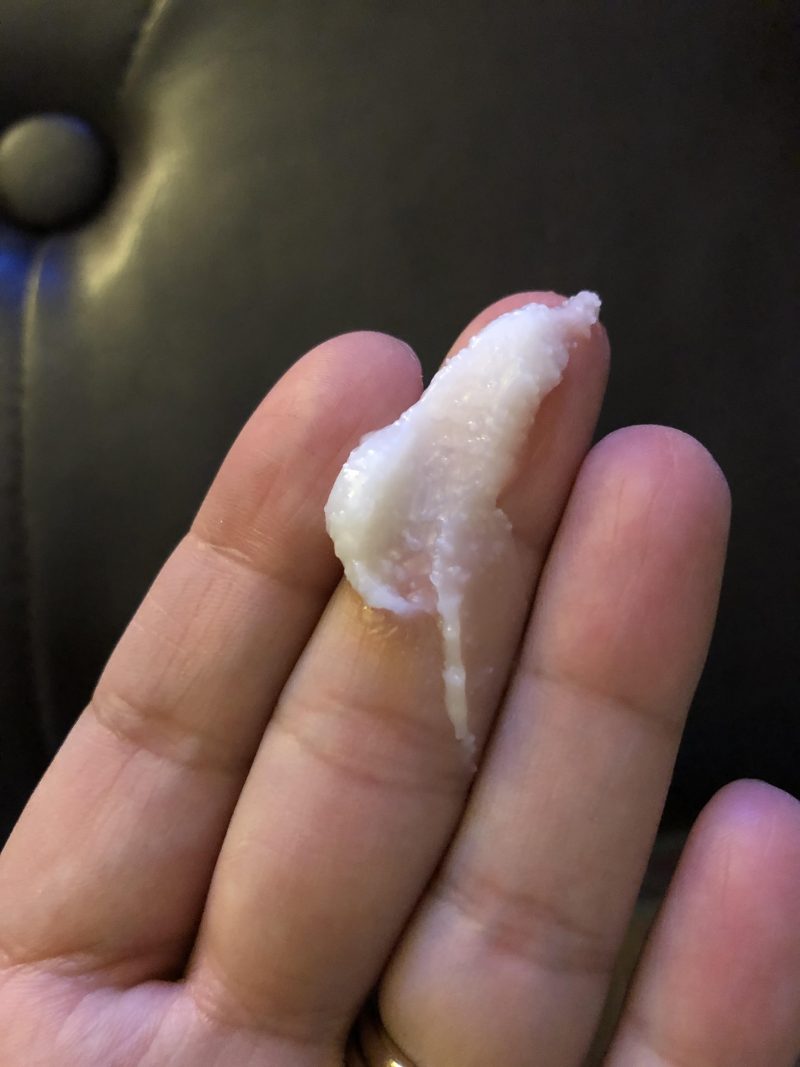 Thank you to Christine C. from Beautycounter for providing our Gugu Village Parents with products to test. Thank you to our Gugu Village Parents for providing us with their unbiased reviews. For more information on Beautycounter, click here!