If you have a wiggly little one, the Rambler LA Mat is for you. Lacey, the creator of Rambler LA Mat, tried multiple blankets and play mats but her son always seemed to wrap himself in the fabric. The Rambler LA Mat combines the large surface area of a play mat with the softness of a blanket. The innovative internal hoop keeps the fabric taut while in use and quickly collapses into a carrying bag when you are on the go. The lightweight and portable design create a mat that is perfect for travel, play dates or in your nursery. The versatility ensures the Rambler LA Mat will last throughout your baby's childhood and beyond. Our Gugu Village parents loved the easy open and close, washable fabric and overall quality.
April A.
With warmer days quickly approaching I was in the market for a portable play mat for on-the-go with my little one. The Rambler LA play mat came highly recommended by experienced mamas so I was excited when I had an opportunity to give it a try.
The winning feature on this mat is definitely that it effortlessly pops open and stays flat. When you slip it out of the bag it pops open within seconds which is super convenient when you have a wriggling baby in your arms. The mat is also bordered with a structured edge which keeps it lying flat – which was so nice when playing outdoors. The 50-inch diameter gave us a sizable, soft surface to play on.
The Rambler LA mat was the perfect backdrop for a recent trip to the beach. I loved the stylish and whimsical print of the Sea Breeze cover and the cute carrying bag. The bag had a knotted handle that easily slipped over my arm when I was carrying my baby and was roomy enough to toss a couple of toys into it.
We are so excited to take the Rambler LA Mat with us wherever our family rambles this Spring!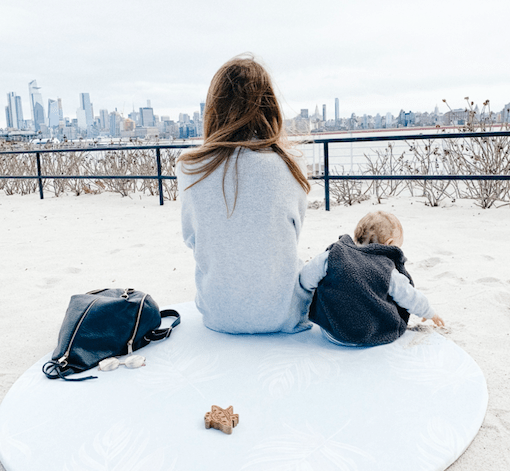 Elena M.
This mat is awesome! From the way it folds up so easily to the way it opens into a big mat! I didn't expect it to be as big as it is. And it closes small enough so its easy to take anywhere. Its very lightweight as well. The material is so easy to clean. We had a little oopsy and you would never know. Also, the material feels great. I'm excited to take this mat everywhere with us this summer!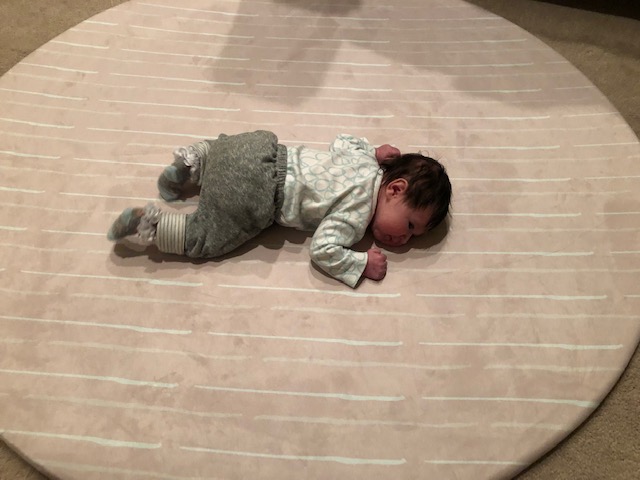 Naomi P.
We had a lot of fun trying out the rambler mat this week. My 10-month-old is newly on the move, so it's great to have a soft surface to lay out toys for him to play with on the hardwood! We also had a nice snack break in the backyard where both kids could sit comfortably with lots of room to spare. My daughter ran all over the mat with her slightly muddy shoes, and when I washed it, all of her footprints came right out! It was easy to put the hoop back in when it came out of the dryer, and I've gotten the fold up done in 3 seconds. I'm excited to use this more on the go once the weather warms up!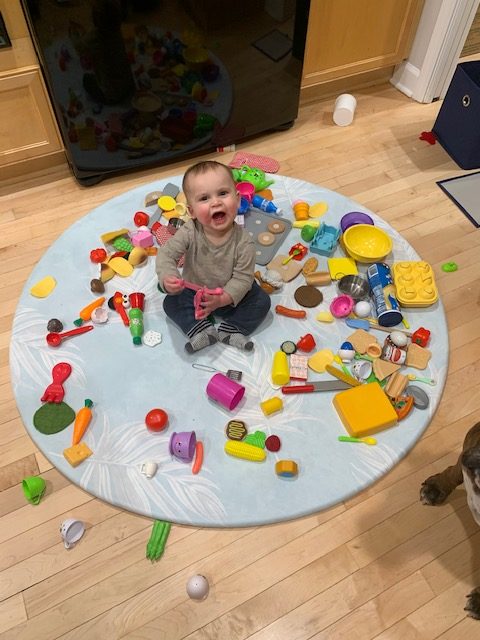 Jacqui W.
The Rambler play mat is the best mat out there! It is soft, lightweight, easy to use and comes with a nice bag to carry it in. One of the best features is that you can pop it open with one hand. It's also super easy to fold up, like a car shade. My daughters love sitting on it playing with toys, lounging on it at the park and playing hide-and-seek with it. I keep it in my car now so it's with us wherever we go! The Rambler got a little dirty from use but washed very nicely and all the spots came out! Love it!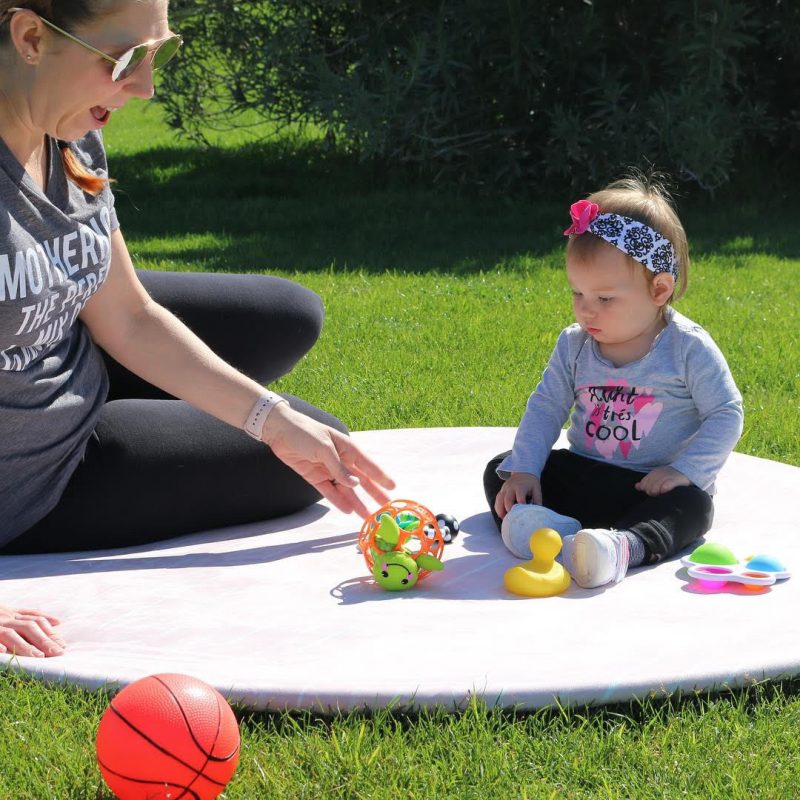 Check out other items the Gugu Village reviewed: