Ah, sleeping. It's the ultimate goal, but sometimes a tad difficult to attain. We found that the right baby crib mattress could be an amazing partner when it's just you…and your sleepy-but-sobbing babe. If you haven't heard about Colgate, here's a quick 101.
With 60 years of crib mattress expertise under their belts, they've developed quite a trustworthy reputation throughout the U.S. Colgate is one of the first members of the Juvenile Products Manufacturers Association (JPMA), an organization for enhancing child gear safety—and hold themselves to the highest standards in the industry.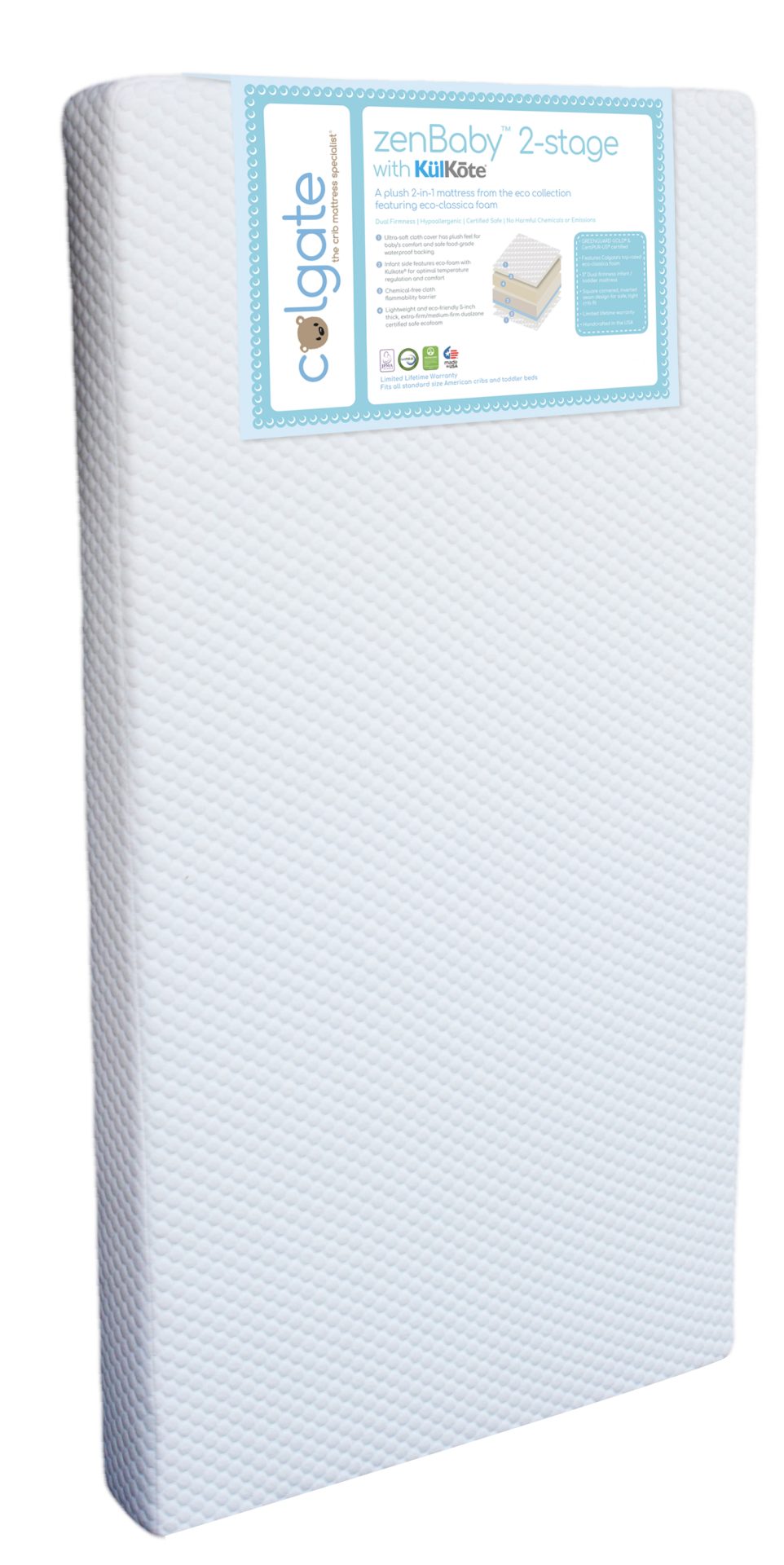 One of the reasons we love Colgate is their dedication to an eco-friendly mindset. They are a conscious manufacturer and do their best to minimize their carbon footprint. From using natural and recycled materials to relying on energy-efficient equipment, their green strategy is woven throughout their thoughtful process.
And, now for the must-have mattress: The zenBaby™ 2-Stage is a part of Colgate's award-winning zenBaby™ Collection. It is a five-inch lightweight plush mattress made of "dual-zone certified ecofoam with KulKote® technology on the infant side for optimal temperature regulation and comfort." Babe's snuggles and snoozes are regulated like a personal cocoon…a lovely way to be introduced to sleep outside of the womb. Engineered for the most peaceful Zzz's, neither you nor your babe can go wrong with this sleepy-time essential.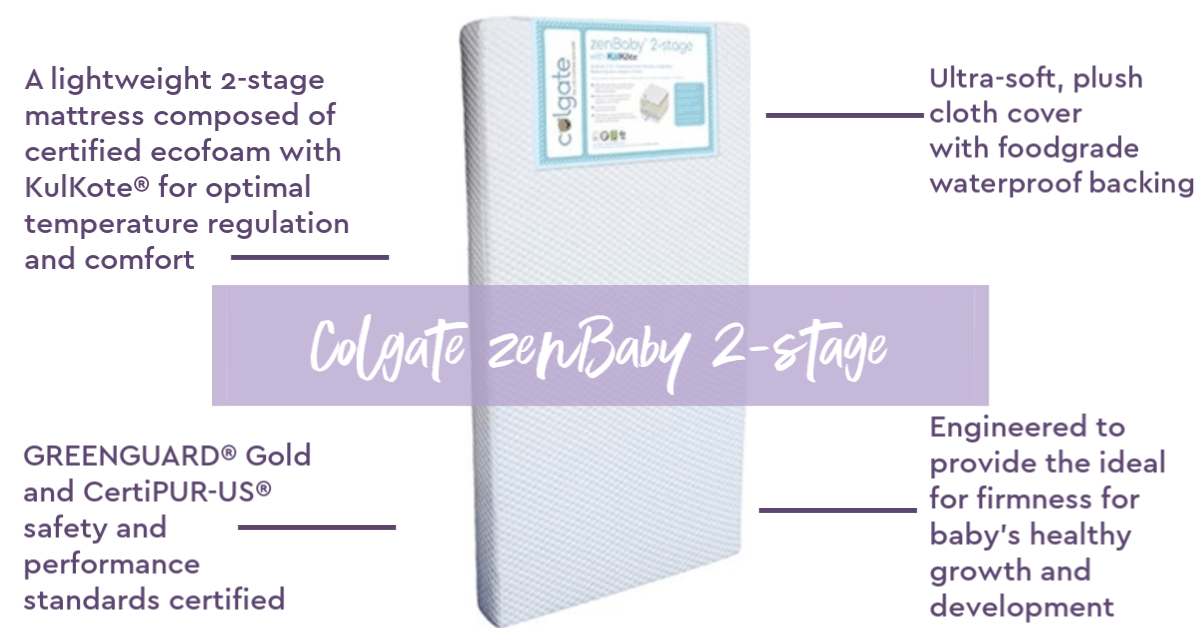 Since parents matter too, the food-grade waterproof backing is such a bonus—as we all know, accidents happen. Frequently. Plus, all Colgate products are hypoallergenic, odorless and GREENGUARD® Gold & CertiPUR-US® certified safe.
Pretty dreamy company, right? We know how difficult it is to decide on the right crib mattress. There are endless options, and endless questions. Is it firm enough? Comfy like a cloud…but not too soft? Is it safe? Hopefully this will help you take a few hours of research off your very full plate.
As you can see, we're big fans of the zenBaby™ 2-Stage Baby Crib Mattress. Do you have one? If so, please share your thoughts in the comments below!
See more posts about Colgate here: