By: Shana, Gugu Guru Director of Content Marketing
The transition from infant mom to toddler mom is a special one (hello, little Miss Independent), but not without its challenges (um… hello, Little Miss Independent). Toddlers have their own unique needs and oftentimes finding the right products and gear can be just as challenging as when they were newborns. In our new Toddler Tuesday feature, we will highlight all of our great finds for your toddler. First up is Re-Play Recycle, an eco-friendly brand of children's tableware.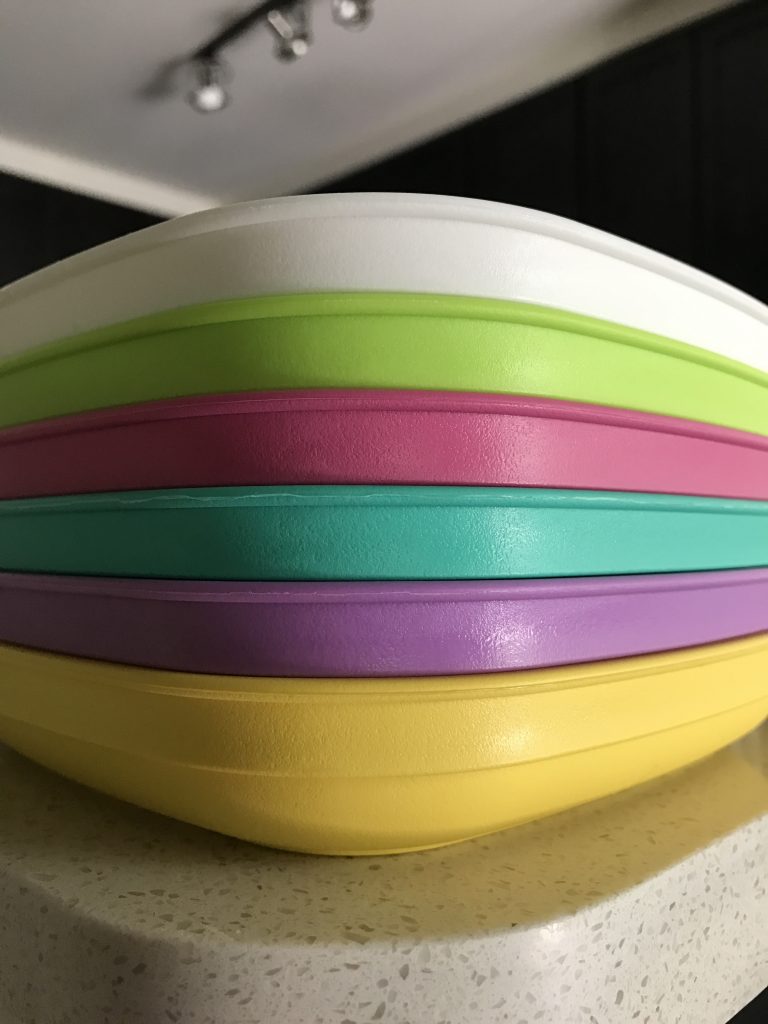 I first learned about Re-Play Recycled during "Moldy Sippy Cup Valve Gate."  My daughter was only a few months old at the time and had no need for a sippy cup, but being the Type A mom that I am, I wanted to be prepared for when the time came, so I made a mental note of the brand. I happened up Re-Play Recycled with their wonderfully colorful line of crafted in the USA feeding sets made from FDA-approved, food safe recycled plastic – specifically, milk jugs! They're free of the things that make you go "ew," like BPA, phthalates and PVC, and their sippy cups feature a single-piece silicone valve that is easy to clean and spill proof.
I was recently able to try out Re-Play Recycled and much to my delight, my daughter loves her new dishes and I love the bright color palette and durability. (I may or may not sometimes coordinate the plate color with her food.) The sippy cups are truly no-spill and can withstand being pounded repeatedly on the floor (don't ask me how I know this). The plates survive the inevitable tumbles from high chair to floor and the utensils are the perfect size for little hands, with room to grow.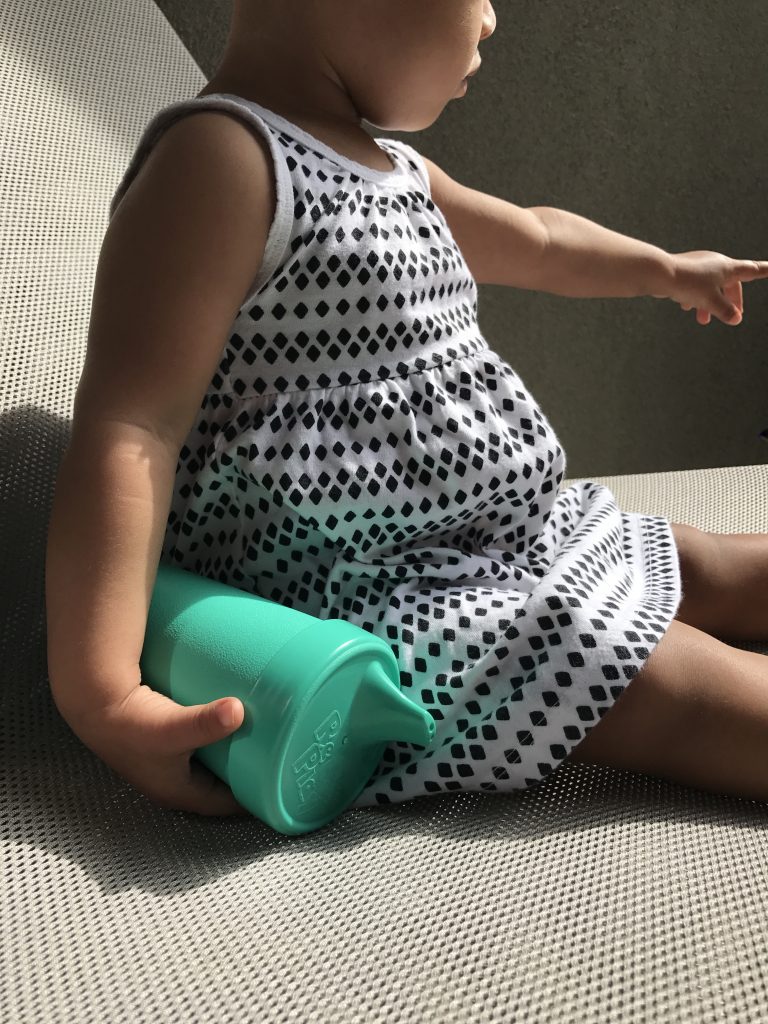 Re-Play Recycled is fun and functional and above all, it feels good to know that even the dishes that we use are helping to take care of the Earth for future generations.
Want to win a Toddler Feeding Set of your own, in your choice of color? Enter below!