It's no surprise that the Gugu Guru team are huge fans of yoga – it helps de-stress, helps postpartum health, and is a great way to introduce movement and body awareness to toddlers and kids. We also love when mamas pass down a passion of theirs to their children; when we came across the OMie Mat and Towel set, we knew we wanted to share it with all of our yoga loving mamas. Sami Fishbein, originally from Illinois, performed yoga next to her mama for her entire life. She saw how frustrating it was when the yoga towel would slip and slide all over the place, so she came up with an innovative idea.
The OMie Mat and Towel set use zippers to attach the yoga towel to the mat; the durable and lightweight mat is made from natural rubber, so it's eco-friendly and nontoxic. Its nonslip design provides excellent traction through every Sun Salutation. The soft, absorbent microfiber towel gives you perfect grip, even when wet. Durable zippers quickly and easily secure it to the mat on both sides, so you can keep your focus on your practice. Plus, it is easy to roll up and throw in your bag (even your diaper bag) so you never have to worry about forgetting it for yoga class.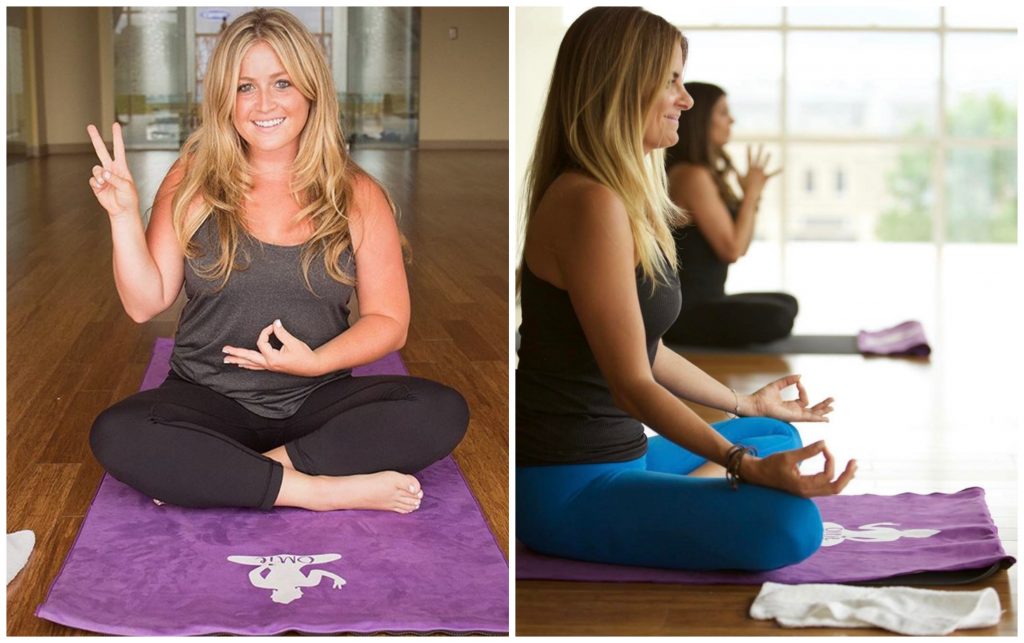 Our resident yoga mama, Cristina Meloy tried one out and said, "I've gone through hundreds of mats and this is a great one. It has amazing grip for non slip, it's very long which I love and obviously being able to zip the towel/blanket feature is great. It has a very mild smell which most mats do, but this one is on the mild side." If you know a yoga loving mama-to-be, indulge her in a new yoga mat for her baby shower! And, if you're a mama-to-be, you can add this to your baby registry on Gugu Guru.
Use GURUGURU for a $20 promo code at OMie Yoga. 
PS. Check out our post on prenatal yoga poses for the heart, mind, and self-esteem.