This installation of Toddler Tuesday – our new feature that helps moms navigate the transition from infant mom to toddler mom – turns the focus to toddler summer style!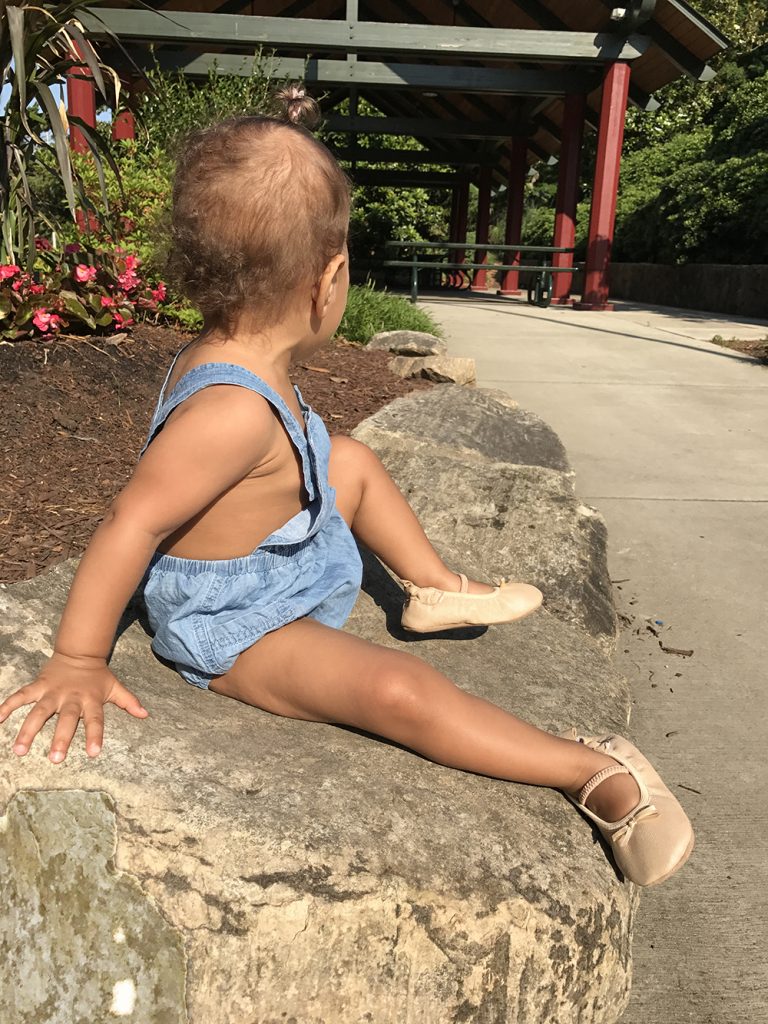 My daughter's first "real" shoes were a pair of super cute brown suede Robeez boots with fringe. We got compliments every time she wore them, so imagine my delight scrolling through Instagram and landing on THE CUTEST little pink ballet flats ever from the new Robeez First Kicks Collection.
Approved by the American Podiatric Medical Association, the First Kicks Collection is perfect for new walkers and seasoned walkers alike. Made of real leather, these stylish shoes (think espadrilles, oxfords and ballet flats) have a shoe-like fit and cushioned insole with a soft sole suede bottom. Because of the soft suede sole – which gives newer walkers the flexibility their feet need – these shoes are definitely for indoor and light outdoor use. We love our Ellie Espadrilles and Rachel Ballet Flats for days spent babywearing or exploring in the stroller, when there will be some walking outside, but not a ton.
Bonus: If you're budget-conscious like me and like to buy shoes with "room to grow", you'll love the elasticized back of the shoes. It keeps the shoes on without slipping, even when there's a bit of extra room. It also lets your toddler be an active participant in putting on their shoes – and you know how much toddlers love to do everything themselves!
Check out the entire collection, and more: Robeez.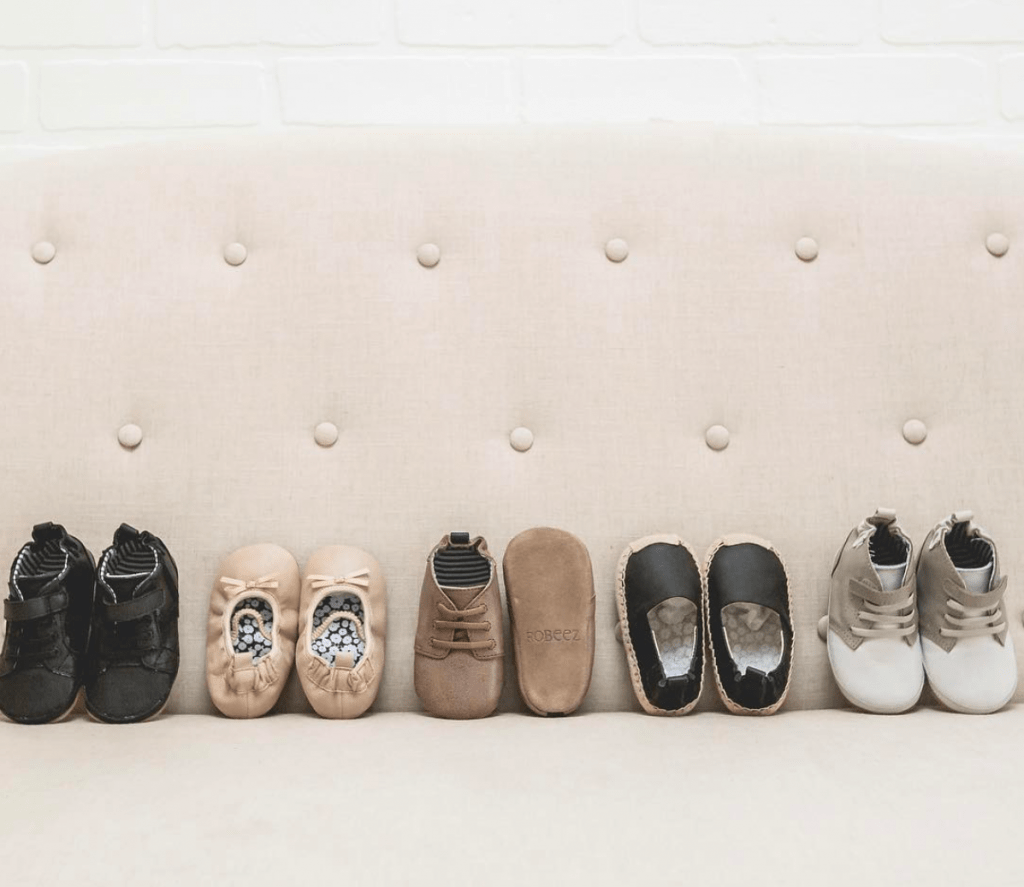 By Shana, Gugu Guru Director of Content Marketing