Why did we recommend the UPPAbaby VISTA stroller to Angelique Cabral? When she started working with the Gugu Guru team on her registry, she made it clear that she needed a stroller that would be great for travel, long walks around the neighborhood, and most importantly, really functional!
We knew the ultimate stroller for her would be the UPPAbaby VISTA! We have sung the praises of the UPPAbaby VISTA before – it's a featured baby gear item in our Cause Driven Registry. It's also one of our favorite strollers for families who plan to have more than one child. When See Kate Sew got the chance to test it out, she said, "We love this stroller and it is pretty special that my 3-year-old gets the front seat. She loves peeking on her little sister and I think it makes her feel good that this stroller is really for both of them! I take this UPPAbaby VISTA stroller everywhere, including the grocery store and walks. It's super easy to set up, everything clicks into place! And the basket underneath is big enough for a whole load of groceries (I never get carts anymore!) It's such a great single stroller and an amazing double! I recommend it to everyone!"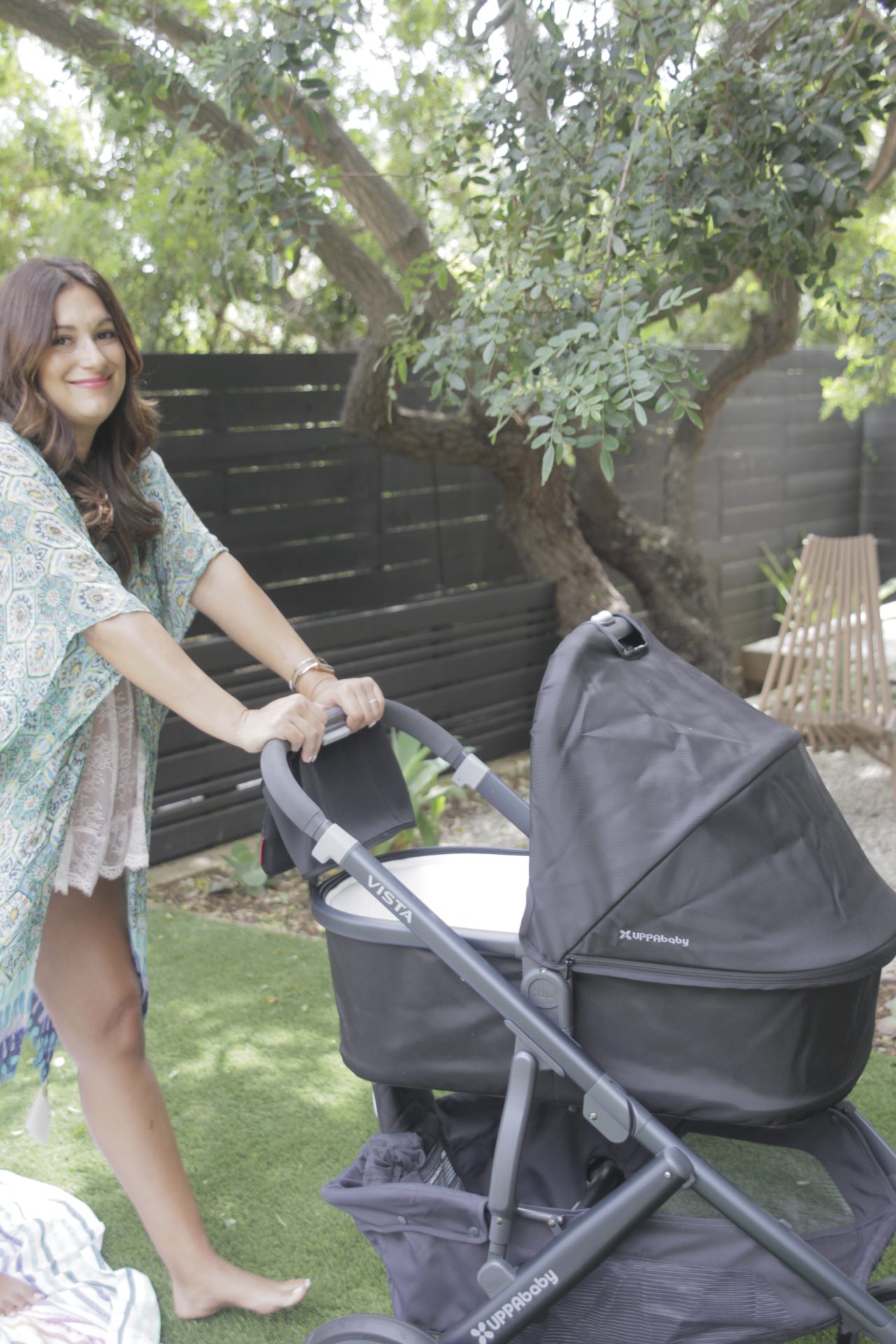 The UPPAbaby VISTA also comes with a bassinet attachment, which is ideal for newborns. Angelique has been using it as a make-shift sleeping quarter for baby Adelaide when she's on set on CBS' Life In Pieces. Parents also tell us that they love the large basket under the UPPAbaby VISTA stroller – it's perfect for stocking up on things like diapers, wipes… and wine (we kid! Kind of.)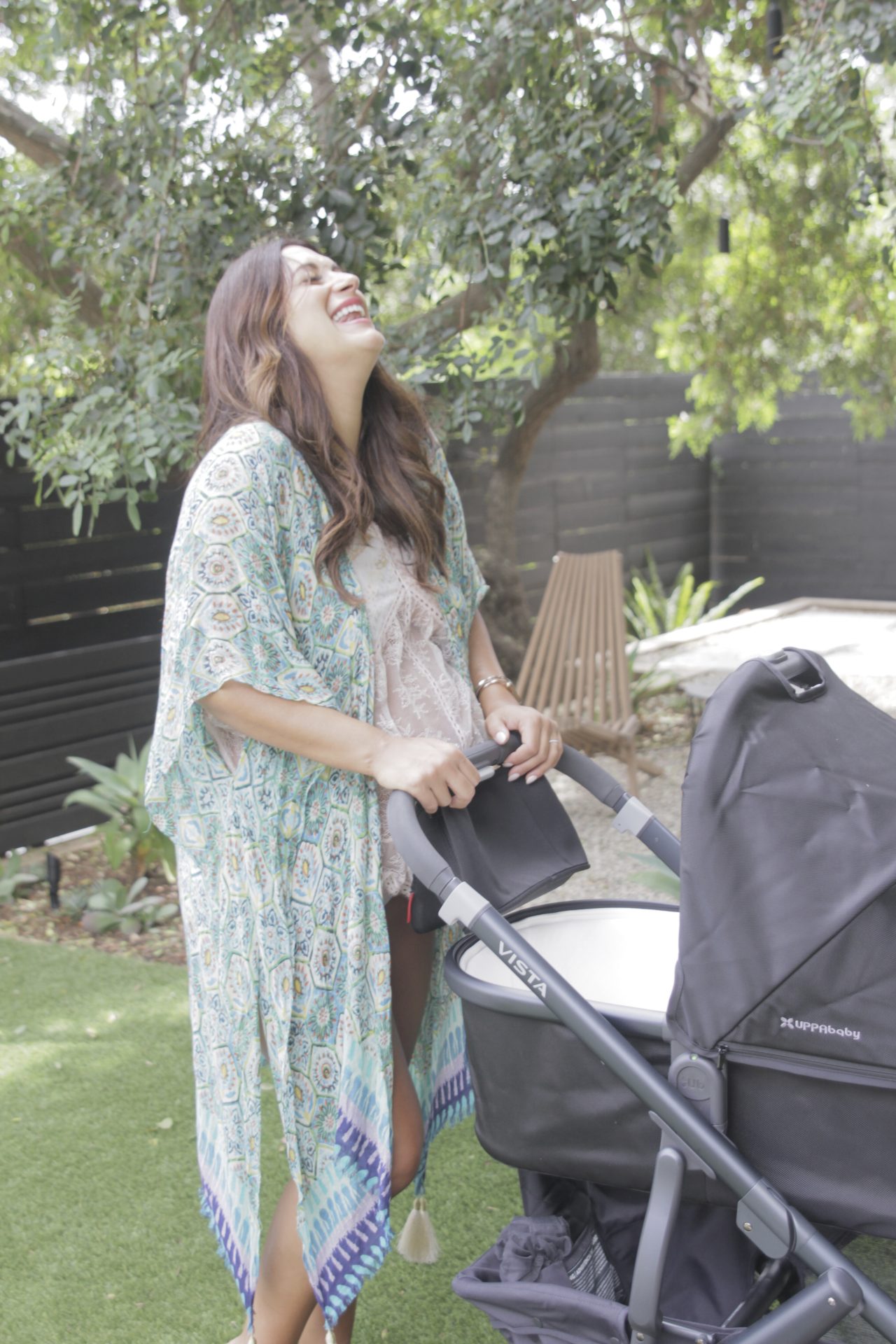 And, for all of you eco-conscious parents, we named the UPPAbaby VISTA one of our best choice for eco-conscious moms. Heading for a walk in the afternoon sun? No worry! The UPPAbaby VISTA features a UPF 50 drop down sunshade to keep UV rays off baby's precious skin. And, no need to worry about a flat tire ever with the VISTA, as the wheels are made of foam and rubber – with just the right amount of jiggle to lull baby to sleep, and smooth enough to help baby stay fast asleep.
Want to see more from Angelique?