Often times when creating a registry, a new parent wants products which serve many purposes. Since babies only use certain products for a short period of time, it's important that the items have multiple uses, especially because in some cases, these products take up room in the house. Today's guest post is from the lovely mamas at Baby Bailey Mama Drama who tried out three different products and demonstrated all the different ways the items could be used. The items they chose to try out are registry must-haves: a diaper bag, nursing pillow, and breastfeeding cover. 
Covered Goods, the original four-in-one nursing cover:
This cover is amazing!  The cover is breathable.  We are always scared of Kennedy suffocating so it's nice to know it's breathable.  Kennedy loves taking naps with it.  When she is laying down, we can use it as a blanket.  When she is in the wrap on us, we will drape it over the top of her head.  She loves the feeling of the cover against her skin.  When she started daycare, we left the cover there with our smell on it to help her transition to her new surroundings.  We use it when we go out to eat.  This cover goes over the high chair and instantly because something soft for your baby touch.  The cover goes with us to grocery store and covers up the cold metal of the shopping cart, making this a comfy environment for our daughter.  This cover is used in multiple ways.  With two women in our house, someone is always using a Covered Goods nursing cover for one of these many things.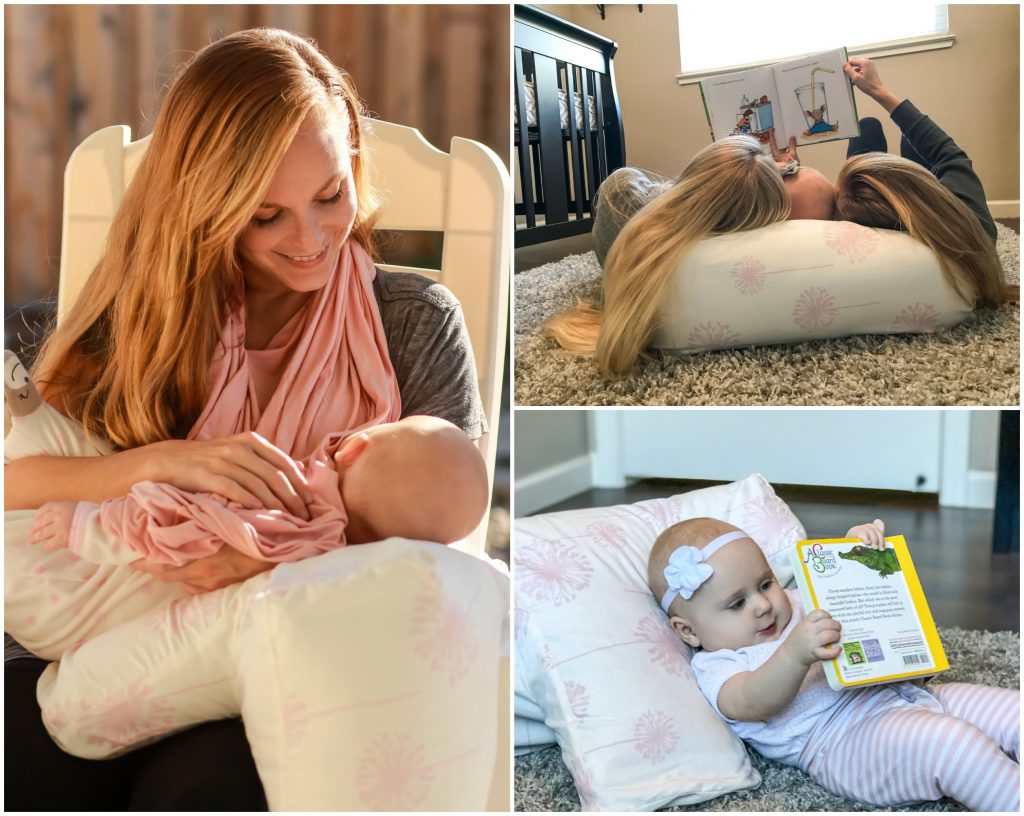 Shuga Bebe Couture Nursing Pillow:
Shuga Bebe Couture makes breastfeeding easier.  The Shuga Bebe is just the right height for breastfeeding whereas some pillows are too low and require you to use your arms, or something else, to lift the pillow and baby higher.  The Shuga Bebe is also an amazing pillow to rest your head on.  We find ourselves laying on the rug in Kennedy's room using the Shuga Bebe as a pillow.  We also use this as a back pillow when we sit against the wall in her nursery.  It's really comfy!  Kennedy still hasn't mastered sitting up on her own so we use the pillow to support her.  This is great for when she is playing with toys and she wants to sit up.  There is also a handy handle on it too to make it easy to carry around the house or take it on vacation.  Did I mention the cover coves off and is machine washable?  All baby products should be, but some are not.  This cover is machine washable.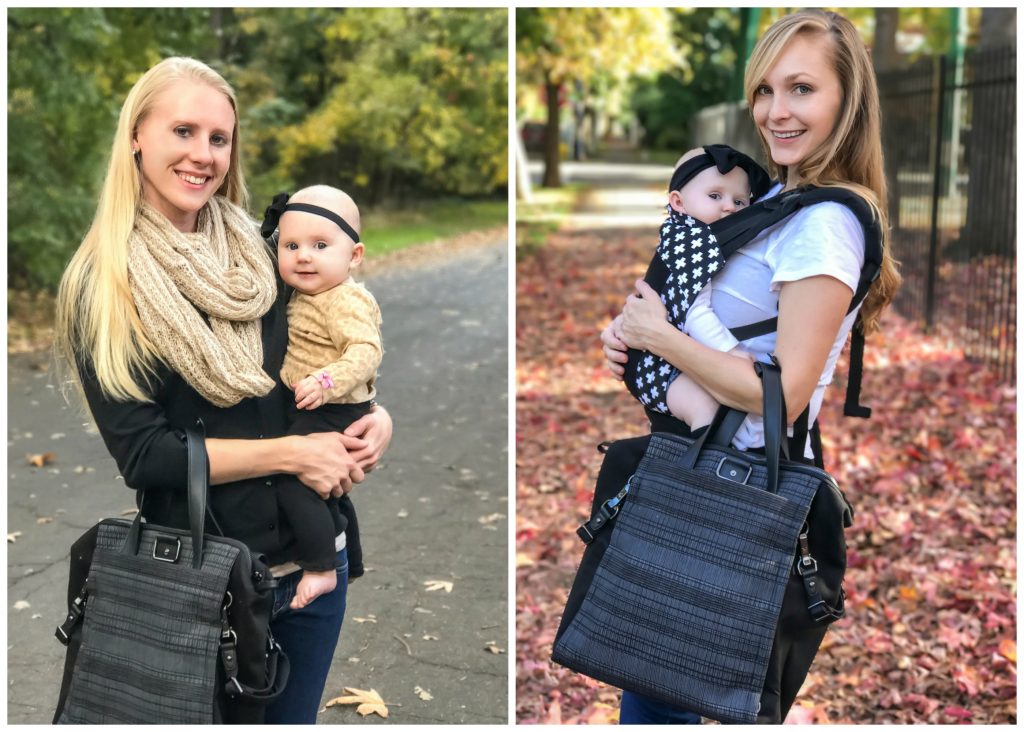 Skip Hop Highline Convertible Diaper Bag:
This baby bag is stylish and convenient.  The bag has great organizing pouches and comes with a changing pad.  It also converts into a backpack!  This is great when we have Kennedy and we want both arms free to use.  Katie and I trade off using it for work because it looks so professional.  When we go out with Kennedy, it doesn't look like we are carrying a diaper bag.  It looks like we are carrying a nice purse or a fashionable backpack.  No one thinks we actually carry baby items in this bag because of its amazing look.