Did you know? July 4th isn't just Independence Day, it's also National Work from Home Day. Gugu Guru's team is comprised of many work at home mamas and we've learned a thing or two about some products that you should add to your registry if you plan on working from your home office too.
Working from home is so great for many reasons if your career allows it, but it still comes with its challenges.  If you're expecting it to be much easier than going back to work or being a full time stay at home mommy, then you might be in for a little surprise. Don't get me wrong – I wouldn't change it for the world but just be ready for the fact that you'll still have the guilts and you will still feel isolated (maybe even more so than being a SAHM because you'll have a work schedule and won't necessarily be free to hit those mommy and me classes) so it's important to have some basic gear in place to make it easier all around. Once you get into your groove, you will love the flexibility it provides and the fact that you can be close to your baby, while also continuing with your career if that's something you want to do (or maybe need to do for financial reasons).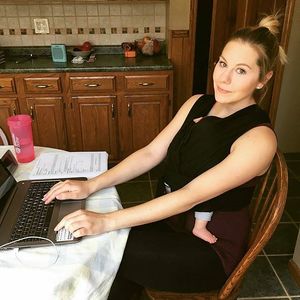 Baby K'Tan
Anyone will tell you that wearing your baby is one of the easiest ways to get things done. Thank you @MeghannBarone for showing how a new mama does it #LikeABoss
Graco Bumper Jumper (Seen here in Little Jungle)
This Graco jumper kept my son occupied and super happy; I could tackle emails or have a quick call. This is great for when baby is around 6 months old and can lift his or her neck.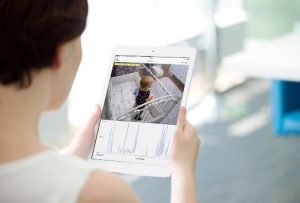 WiFi Baby Monitor
Regardless of whether you're stay at home, work from home or back to the office, you'll need a good monitor. WiFi Baby is a top-rated wireless network-based monitor and Nanny Cam that keeps you connected to your child via apps on iPhone, iPad or Android. Anywhere.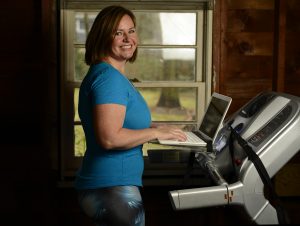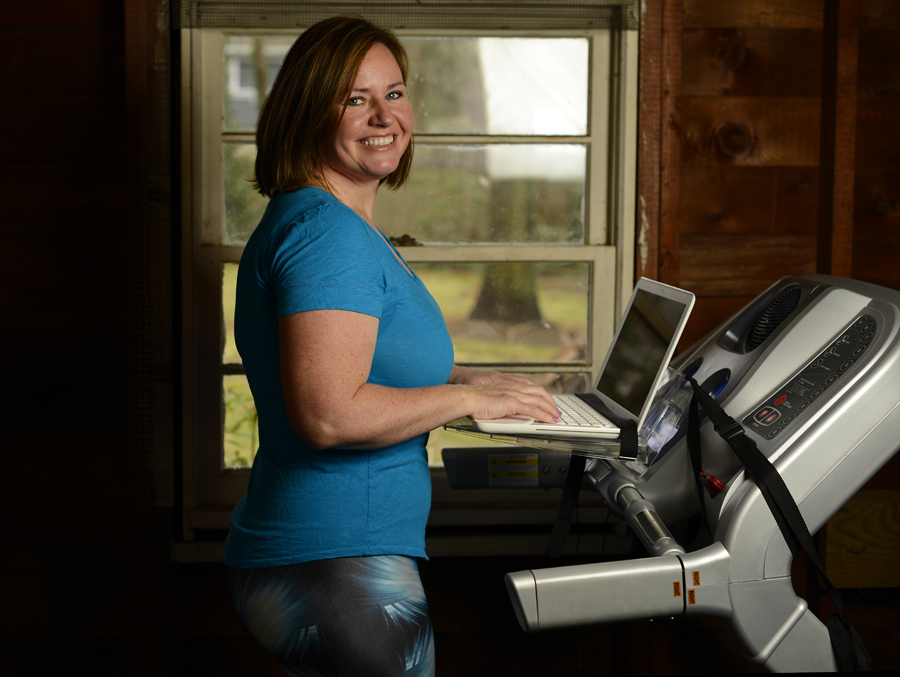 Treadmill Desk Mount
Fitting in workouts when you're a WAHM is tough. My sister told me about a treadmill desk.  The entire desk with treadmill is a few thousand dollars on Amazon – thus out of my budget – but we have a treadmill and I spotted this attachment for around $40. I set it at 1.1 miles per hour when I work and wind up burning a whole bunch of calories.  I'm a pacer anyway (like I can never sit when I talk on the phone) so this works great for me.  It has also helped my back since I am not leaning over the laptop on my dining room table anymore.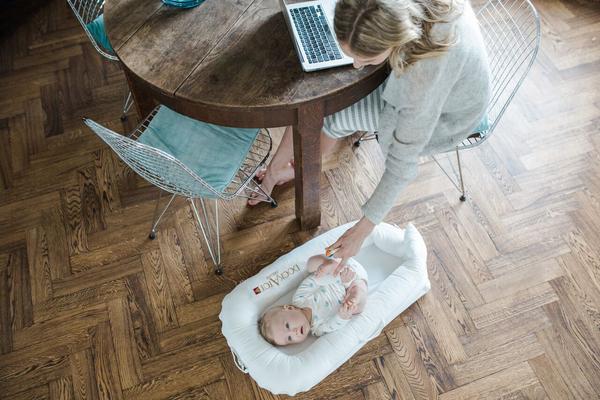 DockATot
It's important to also have a portable place for baby to relax when you're working from home. Some bassinets or play yards are just too heavy or wide to carry from room to room. We love the DockATot for a lot of reasons but one of the big ones is the portability factor.  Plus the Deluxe seen here can be used when your baby is a newborn (and he or she is sure to love it!)