This week we are so excited to be featuring amazing products ideal for traveling with baby. Today we're highlighting an essential sleep and safety item for traveling, the 4moms BREEZE Playard!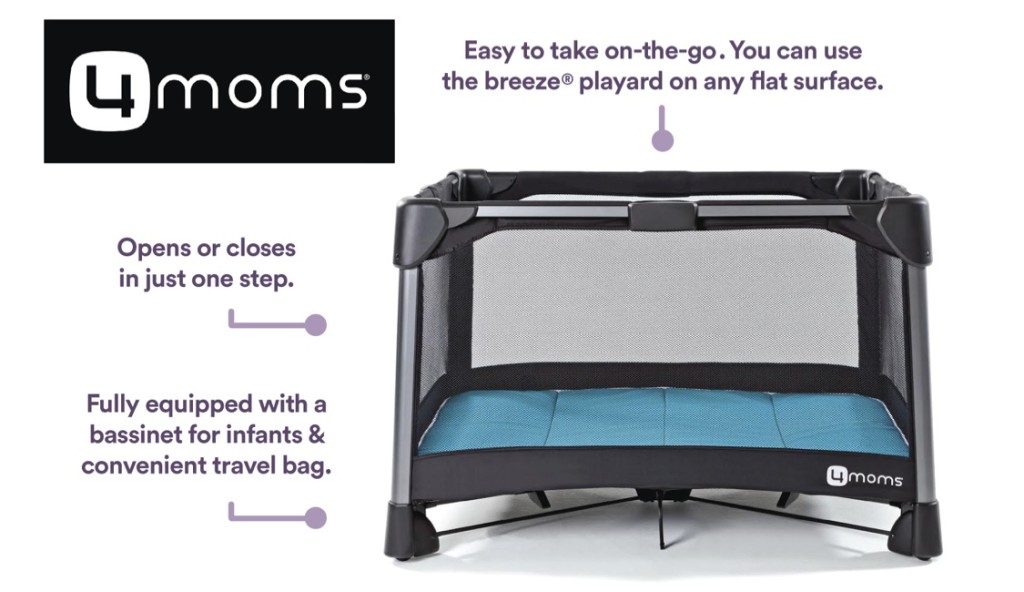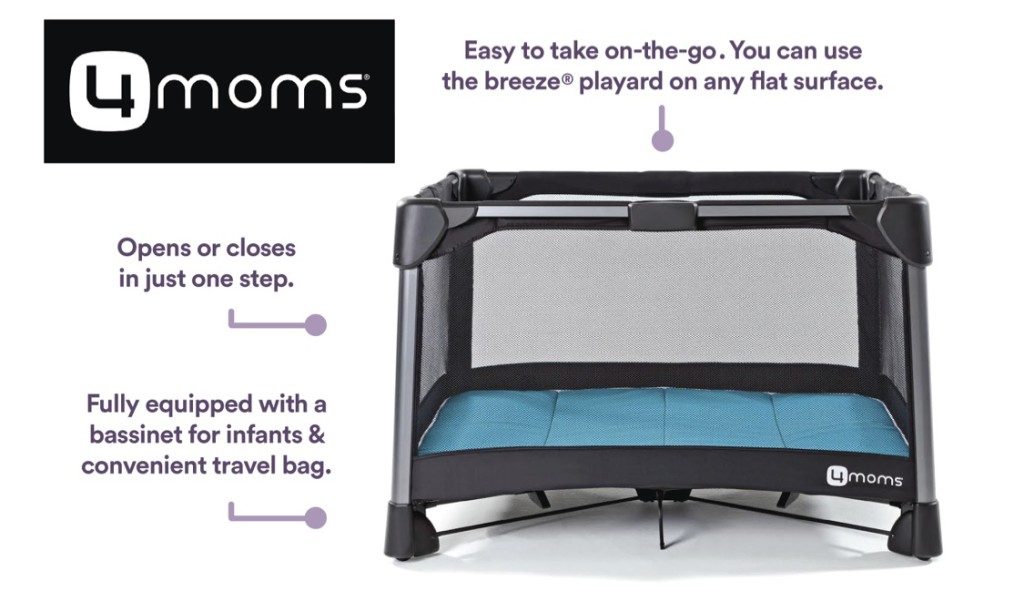 When traveling with a baby, one thing to keep in mind is: sleep. It's an essential part of the whole journey. If baby is grumpy, no one will enjoy their time! We're big fans of the 4moms BREEZE Playard because it's a safe, comforting place for baby to sleep while traveling and super easy to transport. Often times playards are hard to collapse and transport, so it can become frustrating, but the 4moms BREEZE Playard opens and closes in one easy step! No more fumbling and fiddling with the Playard to close while worrying about missing your ride to the airport; this playard is a one-step-wonder and even comes with a convenient carrying case.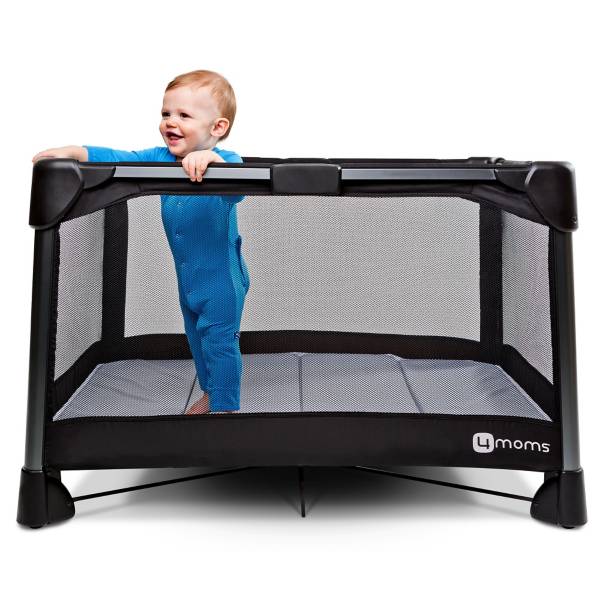 While the Gugu Guru team loves the fact that the Playard is so easy to use and carry around, we also are fans of the fact that it can take the rough and tumble of traveling. The 4moms Breeze is so sturdy and well made that it is sure to withstand the beating that traveling baby gear typically takes. From being stacked on to thrown on a conveyor belt, rest assured that the 4moms BREEZE Playard can take it and will still provide a comfy, familiar place for baby once you arrive at your destination.
 The fact that both the play yard and bassinet attachment wipe clean with a damp cloth is also a bonus when you're on the road frequently. The Playard is also incredibly versatile and can be used with infants, babies, or toddlers (up to 30 pounds). It comes fully equipped with a bassinet for infants! Plus, the Playard is easily cleanable and can be wiped down with a damp cloth. If you're traveling by car, train, plane, or boat, you don't want to leave this amazing Playard behind at home!
You can follow 4moms on their website, Facebook, Instagram, and Twitter