This week we are so excited to be featuring amazing products ideal for traveling with baby. Today we're highlighting the ever popular DockATot, the ultimate lounger for baby!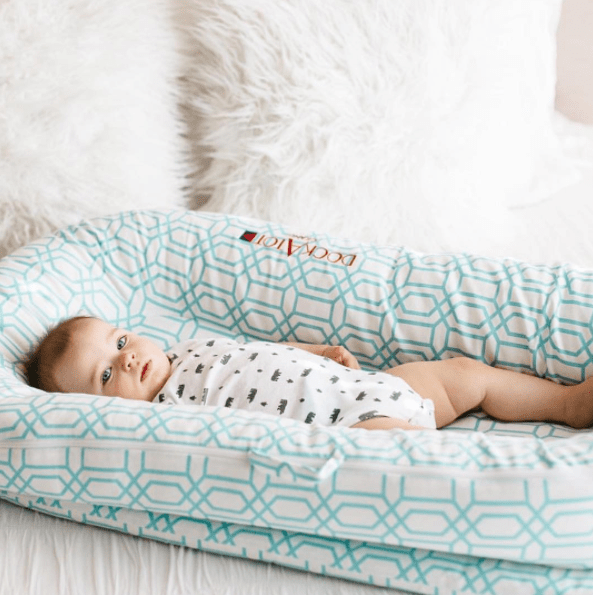 DockATot is a multifunctional and ultra stylish baby lounger.  The unique shape and design allow babies to comfortably lounge, play, snuggle and log in some tummy time. The idea is that your little one feels snuggled in a safe haven that feels a lot like the womb. The bumpers are made with a special air-permeable fabric that makes DockATot particularly worry-free. If you're traveling, the DockATot is the ultimate piece of baby gear to tote along because it's a wonderful place for baby to lounge and relax while you're on your journey.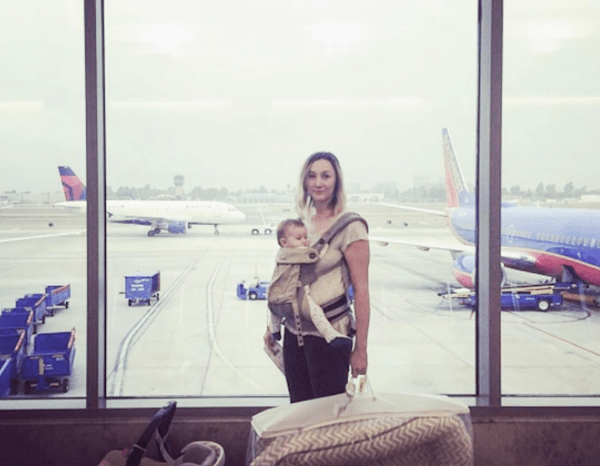 Airplane Tips with Baby
Fear of airplane travel with a baby is definitely a thing for new parents. If you're well prepared then all will be ok. Here, some of the best plane tips for traveling with baby courtesy of DockATot:
Bring extra changes of clothes for baby. We love the cheap white onesies you can buy in sets. If there's a diaper explosion or a major spit-up, you won't feel bad just tossing the onesie in the nearest trash can.
Bring extra changes of clothes for you! If said poop or throw up lands on you, you're going to want to get those clothes off pronto.
Invest in some noise-canceling headphones. There's nothing worse than a sleeping baby being awoken to an announcement on the loudspeaker letting everyone know that the seatbelt sign is off.
Try and book a flight time that coincides with baby's nap schedule.
Bring your DockATot Deluxe on the plane with you! The Deluxe size can easily be carried on and fits perfectly into the seat, making it super cozy for the little ones. All the better for them to lounge! Invest in a new DockATot travel bag, so you can easily transport your dock anywhere you go.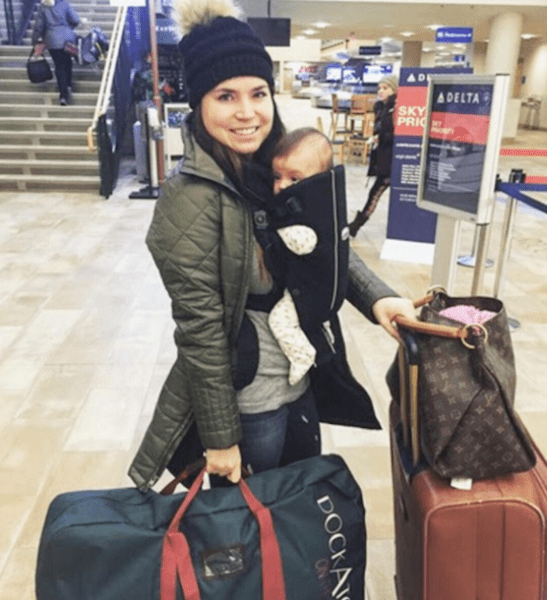 Dealing With Nap Time While On Vacation
While it's tempting to stray from baby's nap schedule while away from home, don't do it. Proper sleep time is so important to their growth and development. Rather than sending your entire family back to the hotel room for each nap time, here are some ways to still enjoy your trip while making sure baby gets proper sleep.
Trade off nap-sitting times. Take turns with your significant other. One of you watches the baby while the other gets to cross something off their personal vacation bucket list. Sounds like a good deal to us!
If you've rented a car, take a scenic drive during baby's nap time while they snooze in their carseat.
Plan meal time to coincide with their naps. Make sure to bring a reclining stroller so they can snooze while you enjoy a long and relaxing adult meal.
Traveling with baby may seem daunting at first, but knowing you have a safe and cozy place for baby to rest will keep everyone calm and happy.
You can follow DockATot on their website, Facebook, Instagram, and Twitter.