This week we are so excited to be featuring amazing products ideal for traveling with baby. Today we're highlighting the Skip Hop 6-in-1 Diaper Backpack Set, a parent's perfect travel companion!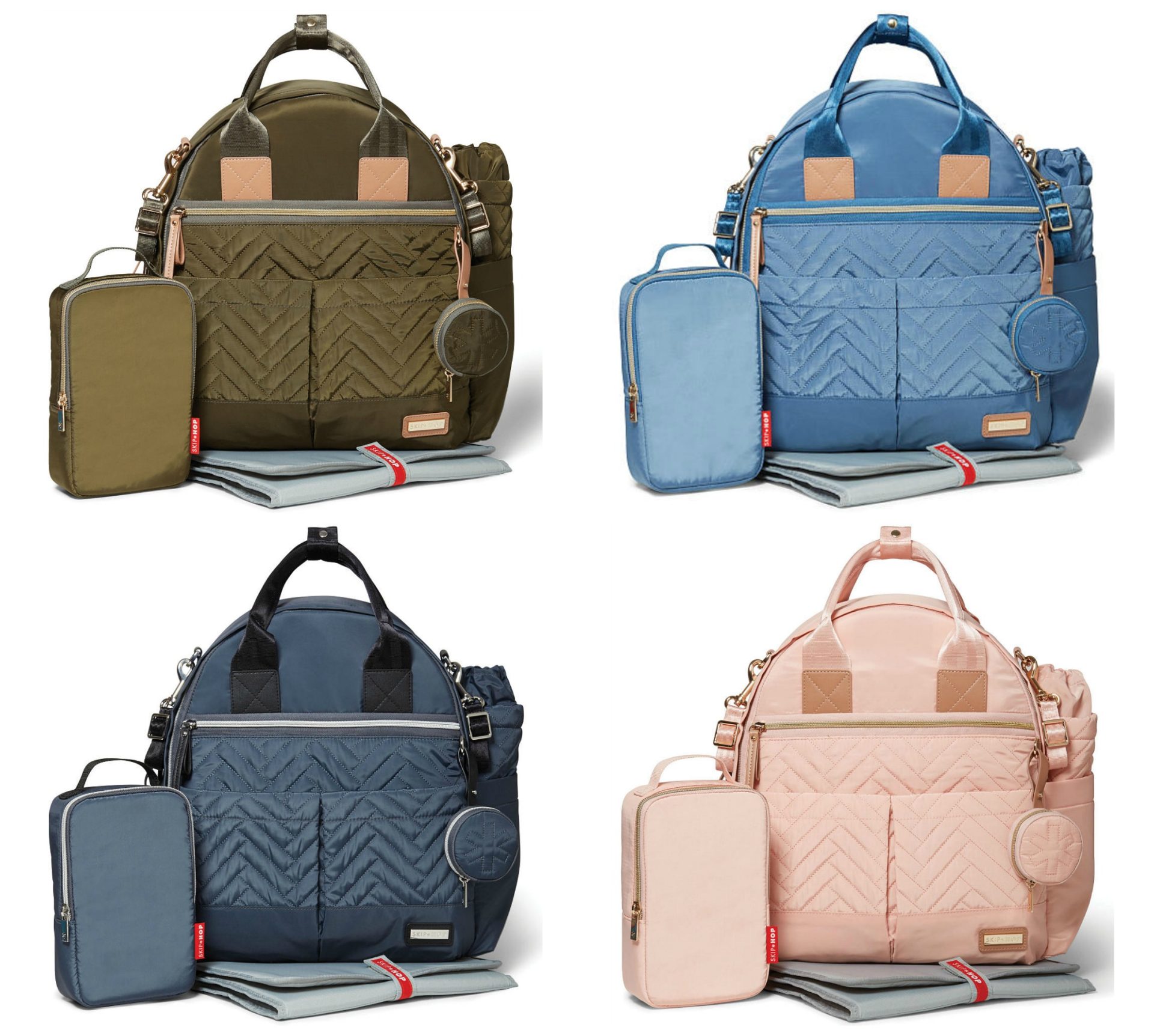 Have it all—and then some—with this chic diaper bag and accessory set from Skip Hop! Skip Hop has given the standard diaper bag an upgrade by packing it with a complete range of coordinating accessories. Featuring lightweight, wipe-clean fabric and luxe details, this bag will make you feel effortlessly pulled-together—and fully equipped—for any moment that comes your way. Choose from three different diaper bags in the Suite by Skip Hop collection—Backpack, Tote or Satchel. If you're traveling with baby, you're not only going to need your regular, daily items, but also extra, extra stuff – changes of clothes, snacks, toys, even a change of clothes for mama! Skip Hop ensures that there is room for it all in this gorgeous diaper bag set.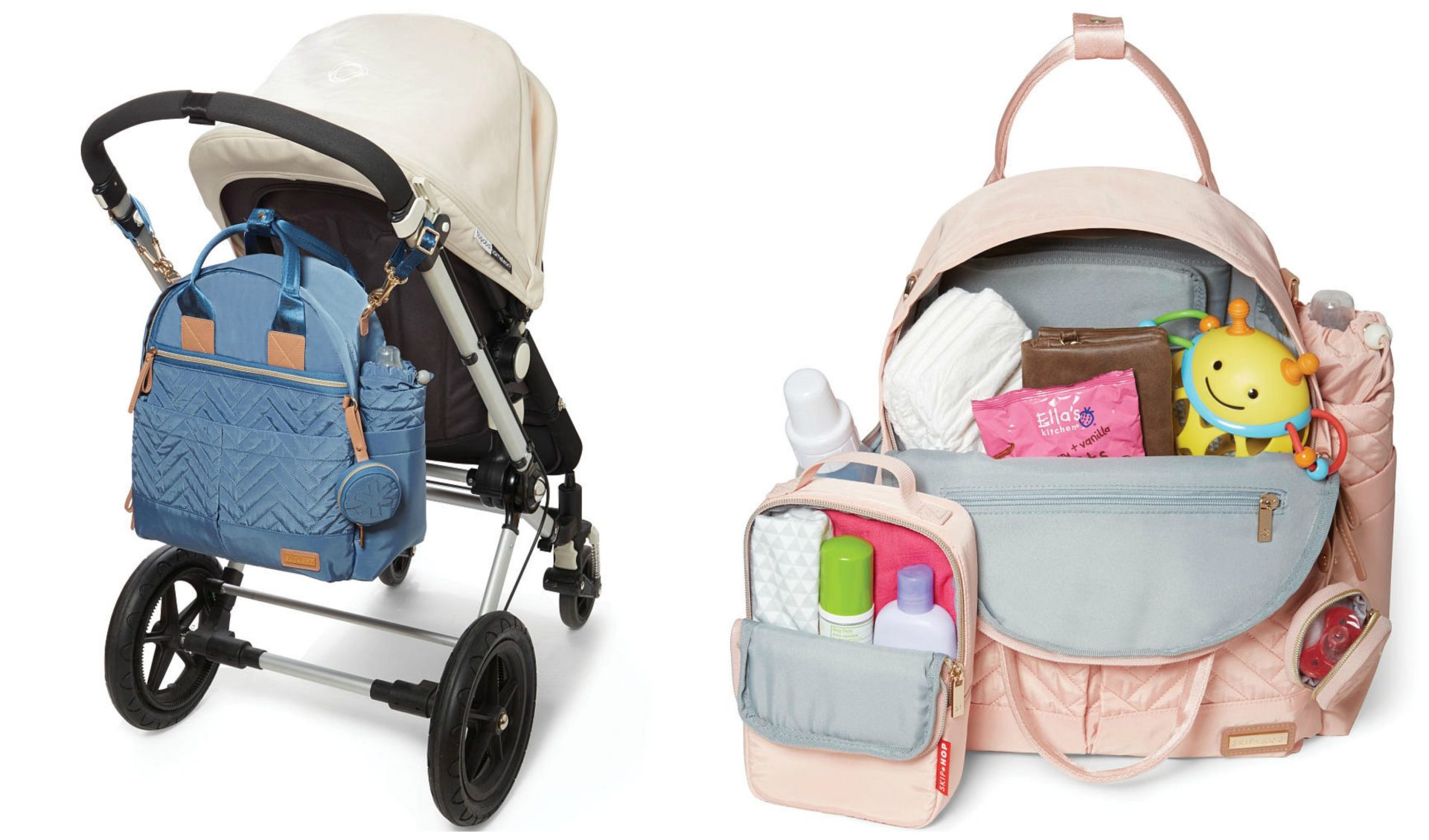 The 6 Piece Diaper Backpack Set comes with a paci pocket, so no more scrounging around the bottom of your bag for a paci as the baby is screaming. It also comes with a soft changing pad, and even a packing cube, perfect for those extra clothes. Stroller straps are also included, so you can easily hook this diaper bag to your stroller for a day of sightseeing. And, it even comes with a matching bottle bag to keep your bottles fresh while you're out playing tourist.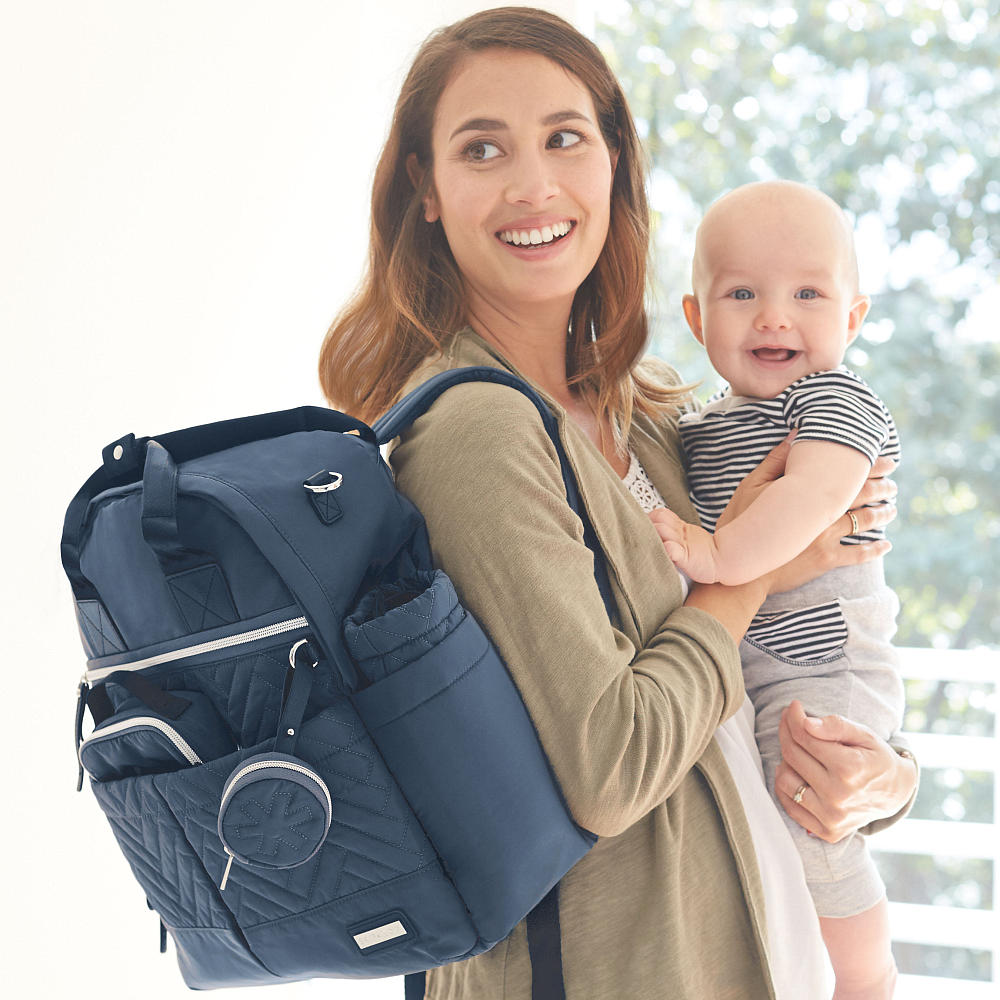 The bag is super lightweight, so if you're babywearing around a city, this backpack will be easy for you to tote around. Baby food explosion inside the bag? No worries, just wipe it down (with your baby wipes) for easy on the go cleaning. It features 9 (!) pockets for ultimate organization, and has sleek metal hardware and faux leather trim. You will feel stylish, chic, and very organized using this diaper bag wherever you go!
You can follow Skip Hop on their website, Instagram, Facebook, and Twitter.