Advanced Breastfeeding Class* is part one of a three-part series on setting yourself up for successful breastfeeding (as well as Pumping & Storing and Returning to Work in the latter parts of our series.) Join us for one or all three* webinars in this informative series designed for expecting and new moms who are planning to nurse and/or pump.
Details:
Wednesday, November 5, 2016 | 3:30-5:30pm EDT
As baby's due date approaches, all new moms seek peace of mind about the whole process. One of the biggest decisions you will make for your newborn is whether breastfeeding is right for you and your baby. After your baby is here, you will most likely get support and hands-on training at the hospital. However, with our brand new and exciting webinar series, you will get a head start on important breastfeeding basics prior to baby's arrival from the comfort of your home or workplace. Led by Wendy Colson, RN, IBCLC (International Board Certified Lactation Consultant), this 2-hour class is guaranteed to teach you new breastfeeding techniques and facts, as well as go above and beyond what you would learn at the basic class taught at hospitals.
It's a must-attend if you plan to nurse and/or pump!
Key topics to be covered will be:
What is an International Board Certified Lactation Consultant and when is the right time to seek their help?
Why should you breastfeed?
What is in breastmik?
Common issues with breastfeeding and solutions.
Plus, much, much more!
Nurse Wendy will also offer time for Q/A at the end of the class, time-permitting.
*Attendees will be entered for chance to win 1 of 50 pairs of Bamboobies reusable nursing pads!
---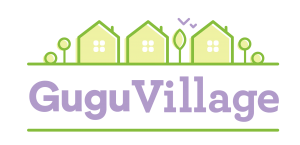 Gugu Village is Gugu Guru's new educational community for expecting and new moms. Offering both webinars and offline events, Gugu Village provides first time moms with the knowledge that they need to feel prepared and well supported during the prenatal and postpartum period.