In our first installment of essentials for the work at home mom, Alex – mom of three with one on the way – is chatting about teethers, diaper bags, maternity clothes, and why a Crane USA humidifier is an essential for any house. Check out Alex on her blog and Instagram – and see all of our mom types here, too.
Lou Lou Lollipop Teether: This teether is amazing — I love that it's got a sturdy clip that even a strong-willed toddler can't yank off!  The quality of the actual teether is soooo sturdy and is the perfect firmness for those achy teething baby gums that need some gnawing relief on an adorable donut!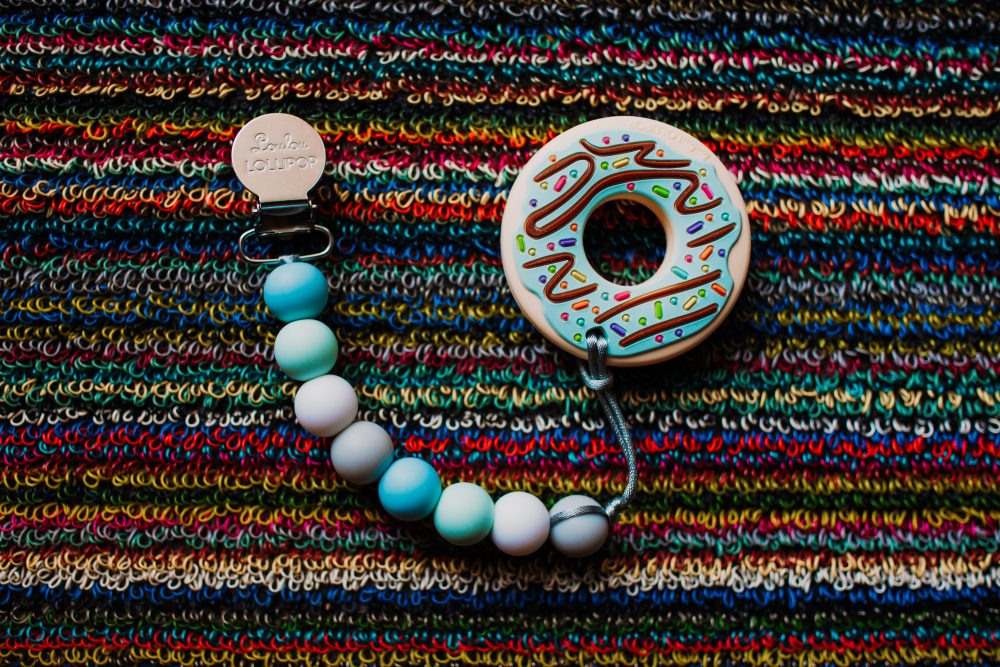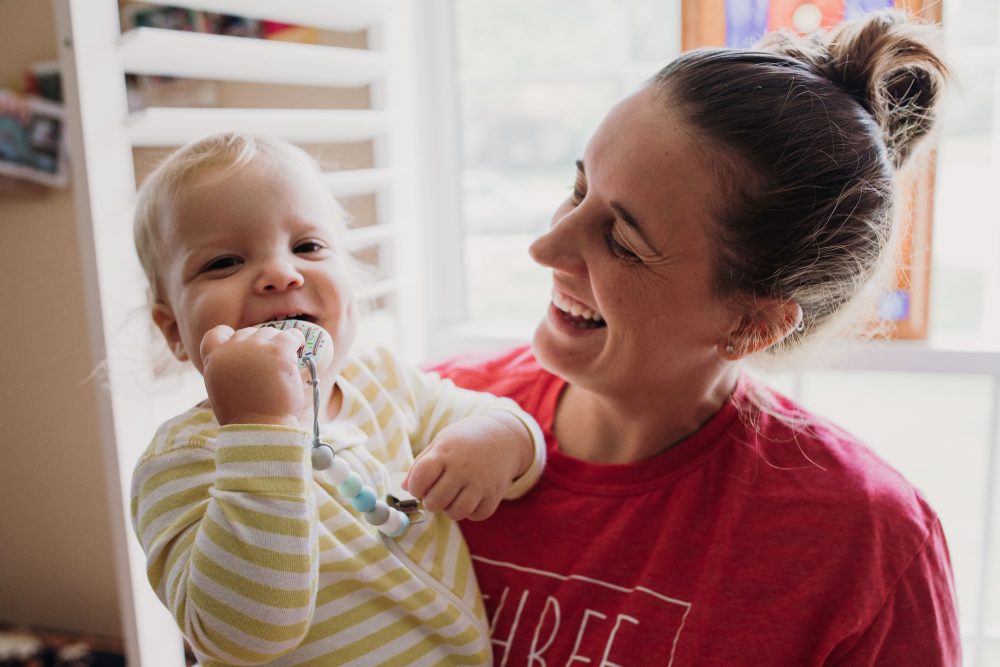 Skip Hop Diaper Bag Backpack, Forma: I absolutely love this backpack — it is spacious to fit alllll of my baby/toddler/mom gear yet compact enough that it doesn't feel like it's a steamer trunk and takes up a bunch of room.  I just LOVE the stroller clips so I can clip this bad boy on the back of my stroller when we're out and about and I have quick access to all of my essentials!  I just love it!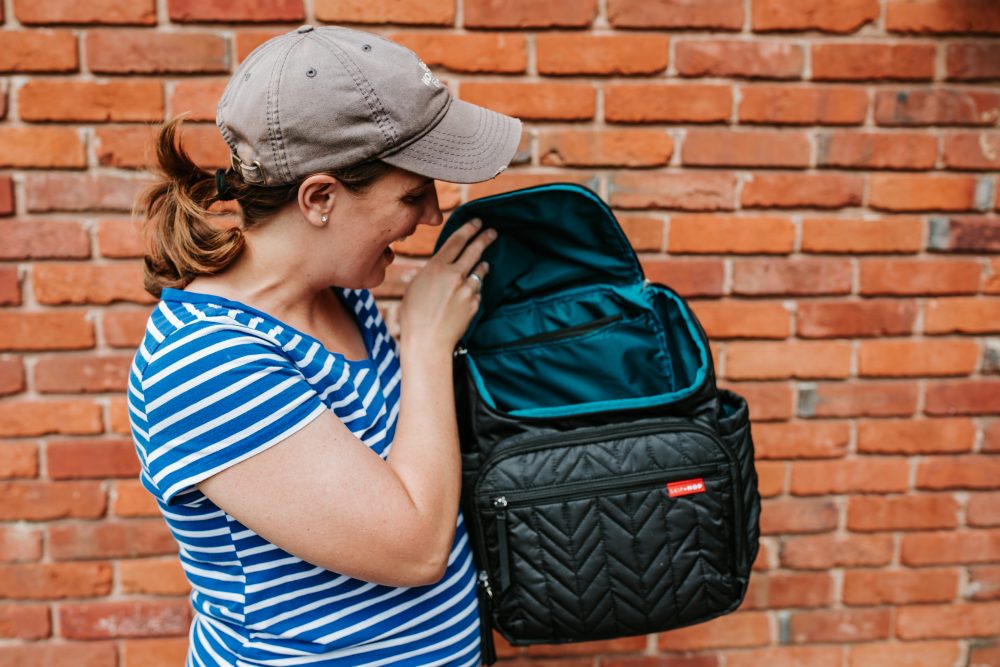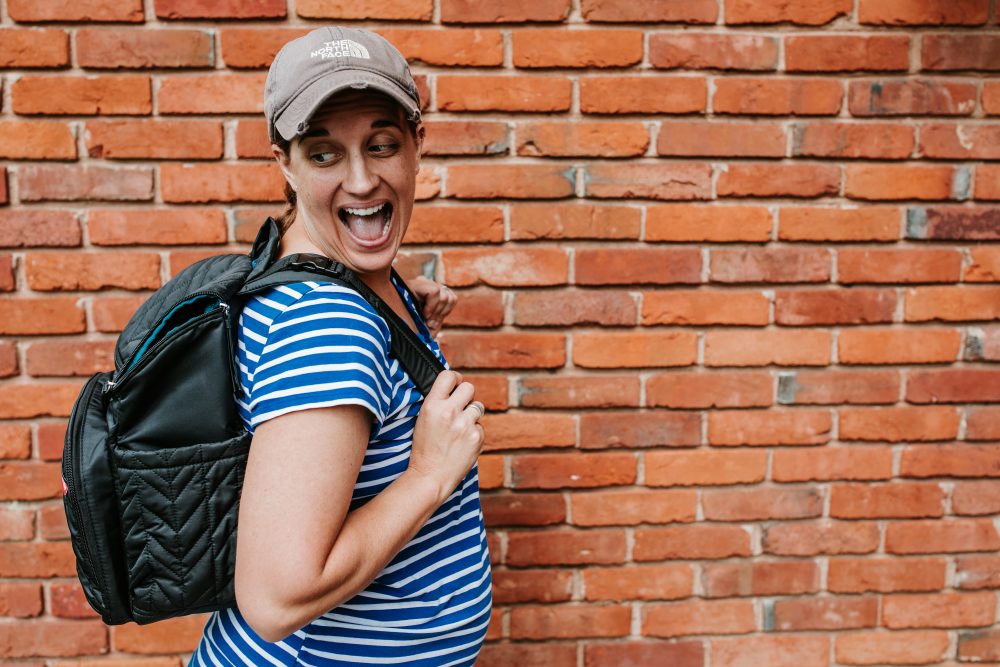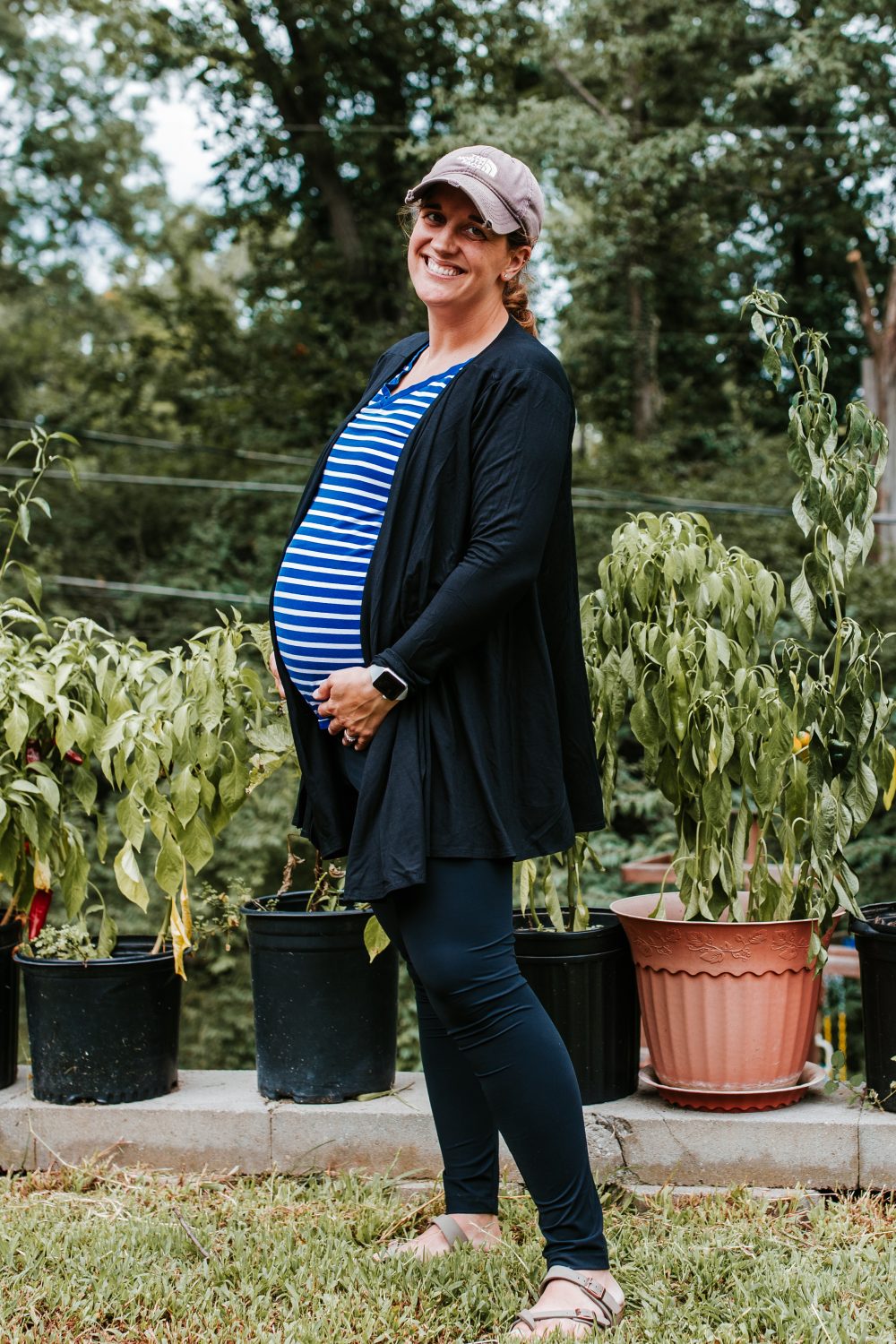 GoodbodyGoodmommy Maternity Leggings and Multitasking Cardigan: Holy cats.  These are hands-down my favorite FAVORITE maternity (and probably postpartum too!) gear!  They are made out of super soft material that feels sooooo good on my stretched out sore pregnant body.  I absolutely love the cardigan, which is perfect for both pregnancy and postpartum nursing sessions!  The support band in the maternity leggings is my most favorite thing ever, because my belly tends to carry 9+ pound babies and this will be the best support ever for that and my back.  I just love these both SO MUCH! (See more on the multitasking cardigan here, too)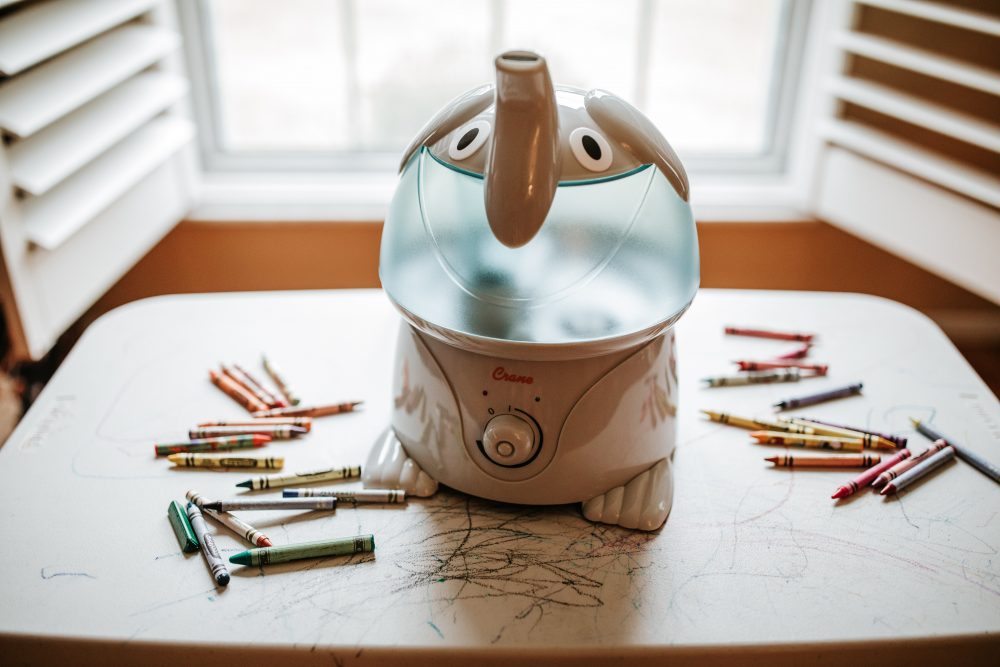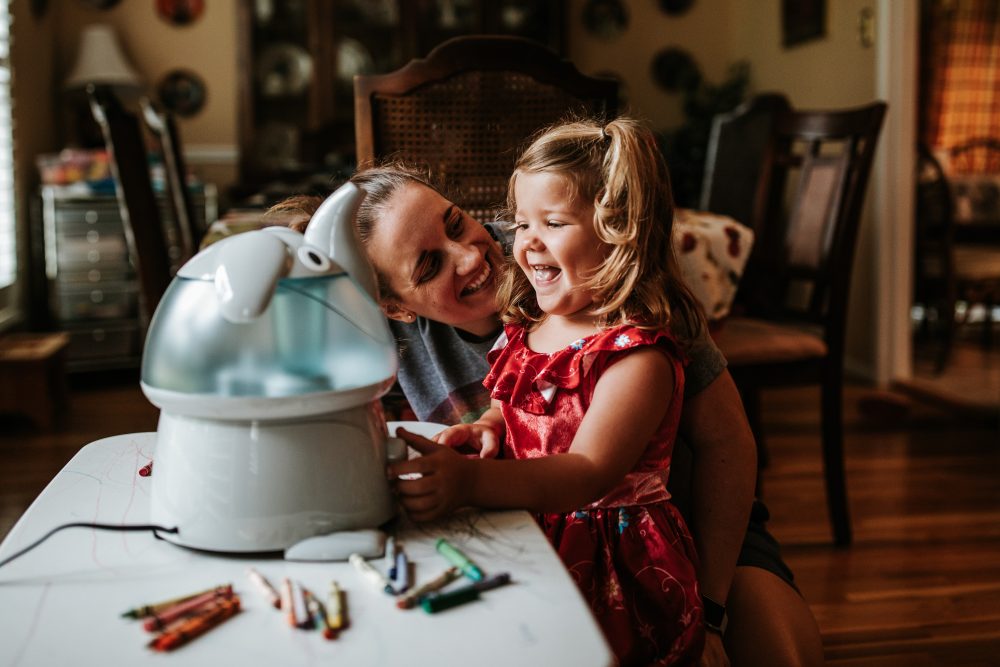 Crane USA Elephant Humidifier: This humidifier is not only practical (helllllo winter dryness!) but also freaking adorable.  I love the elephant design and love even more that I can adjust the intensity of the humidifier (aka make it last all night long!) as well as the direction it is spraying towards.  It's also super easy to refill and clean!
Stay tuned for more Work at Home Mom Picks from Alex!