Renovations and pregnancy are both stressful, and when you put them together, without a plan to mitigate the challenges of both at the same time, you may be in for trouble. Luckily, with a little prep, and a few pro tips from mother's who've done it before, you can make pregnancy easier while you finish the new space that you'll welcome your baby into.
Don't Do It All At Once
Finishing a renovation is like ripping off a bandaid—once you get started, you just want to finish it as quickly as possible. But if you pile too much onto your plate, this will not only be stressful, but downright frustrating. If you over-promise what you can do, you'll inevitably be disappointed.
Instead, focus first on the things that can be done while you're pregnant, and push back the ones that can wait until you have more energy to complete them. This is especially important for working mothers, who will be spending the whole week working, before exhausting themselves with a long weekend of renovation work.
Have a Plan and Work Ahead
Both pregnancy and home remodeling can go awry at any moment, whether you're hit hard with morning sickness one week or the contractor is 5-days behind schedule. Having a plan—and working ahead—makes it easier to manage these inconveniences when the renovation is happening.
When creating your plan, consider every detail, from choosing and purchasing your materials and replacement items (doors, cabinets, etc.) to putting plan B options in place if that ends up being the only choice. Colleen Shaut at CaseDesign explains:
"The last thing you want to be doing while pregnant is running around town trying to track down a cabinet, cabinet pull, hardwood floor stain or that striking accent tile you knew you should have ordered the moment you saw it."
Keep the Work Area Blocked Off
Allergies are annoying enough. Add pregnancy into the mix, and they may feel impossible to deal with. To mitigate this issue during a home renovation, make a point to properly seal the work area, keeping dust out of the rest of the house.
"We always designate one doorway as the entry and exit to the work area before the project starts, and the other doors are sealed to limit where dust can travel. Covering furniture, air vents, and erecting dust walls and barriers along with attention to floor protection are also very important," explains experts at Quality Craftsmen.
This can be done with simple plastic coverings for the doorways and windows as necessary.
Avoid The Workers (Including Your S.O.!)
This may seem odd, but Kara, of KyalandKara.com shared her personal experience renovating while pregnant, and shares a tip you don't want to miss:
"It sounds weird, but the smell of Kyal and the boys after a hard days work is normally something that makes me happy (mainly because I know stuff is getting done). However, since being pregnant, this smell is something that sets my morning sickness right off. This and most other smells you'd expect with renovating—paint, glue, sawdust you name it."
If the smells are still affecting you, find ways to avoid them during the day, using an essential oil diffuser, candles, and keeping the windows open.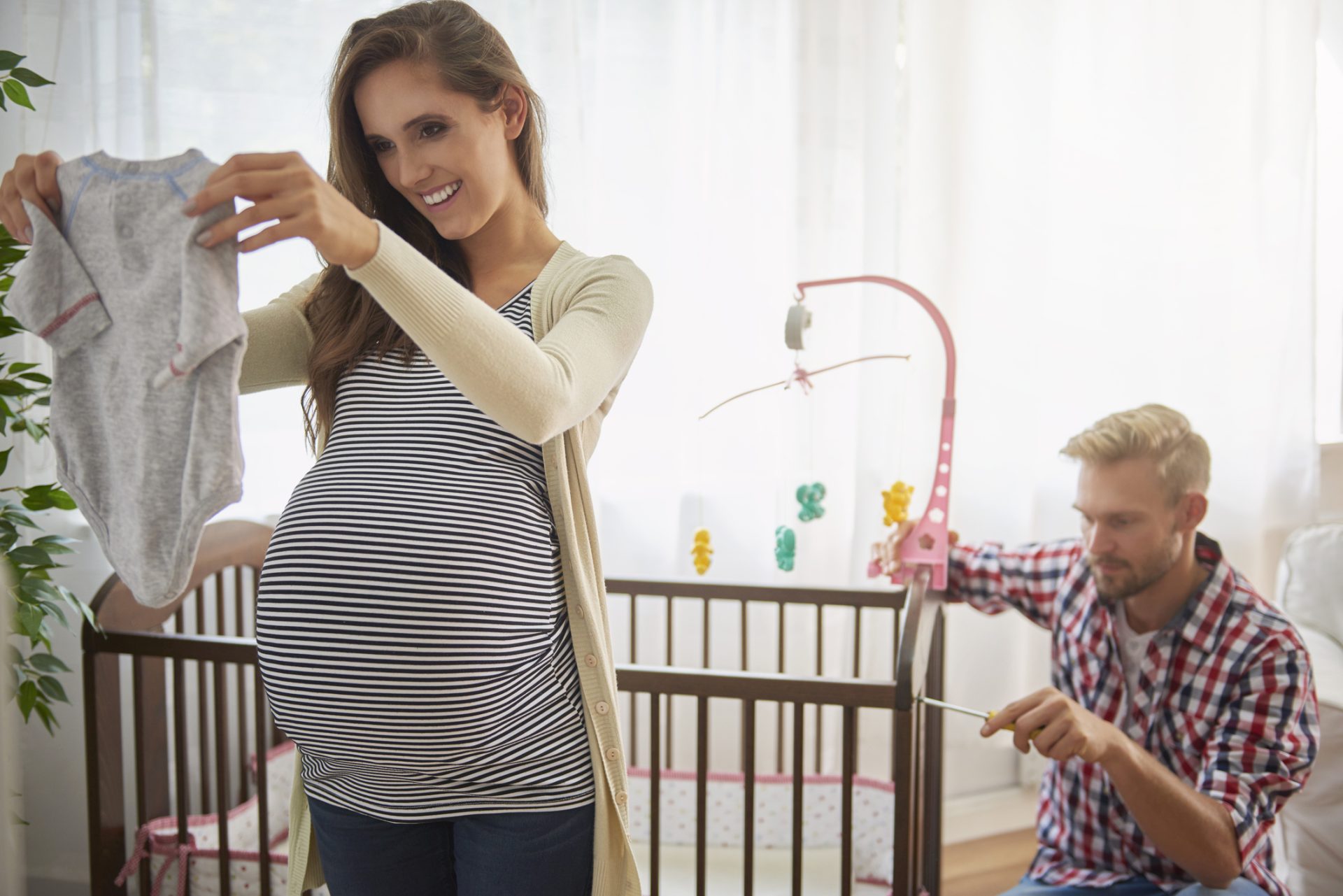 Send Out Your Laundry
If your laundry room is a mess during the renovation, or part of the renovation itself, it can be impossible to get your clothes cleaned efficiently. Laundry is enough of a pain when pregnant, much less when you're shimmying between tight spaces and weaving around obstacles.
Not to mention, laundry is a constant task that's that's only made more cumbersome with a growing belly. All of that aside, it takes 100 minutes to do one load of laundry, according to CD One Price Cleaners—and that's not counting folding. Make your pregnancy easier during the home renovation by taking it off your hands altogether.
When choosing a fold and wash service, look for features like same-day pick-up (clothes dropped off and picked up on the same day), eco-friendly cleaners, and text notifications.
Hire a Cleaner
Cleaning, like laundry, is a necessary evil that you no one wants to do, pregnant or not. Add that to the extra stress of renovating your home, and you've got the recipe for a break down. Instead of taking everything on your own shoulders, ask for help. Not only does a cleaner relieve you of a chore no one wants to handle, but it ensures your home is as clean as possible, at a time when it will likely otherwise be a mess.
Most cleaners are inexpensive, at just $25 or $50 an hour, and even having someone do a monthly "deep clean" may be enough to keep your messy home manageable, while saving your sanity. Who knows, when the renovation is over and the baby comes, you may not want your cleaner to leave.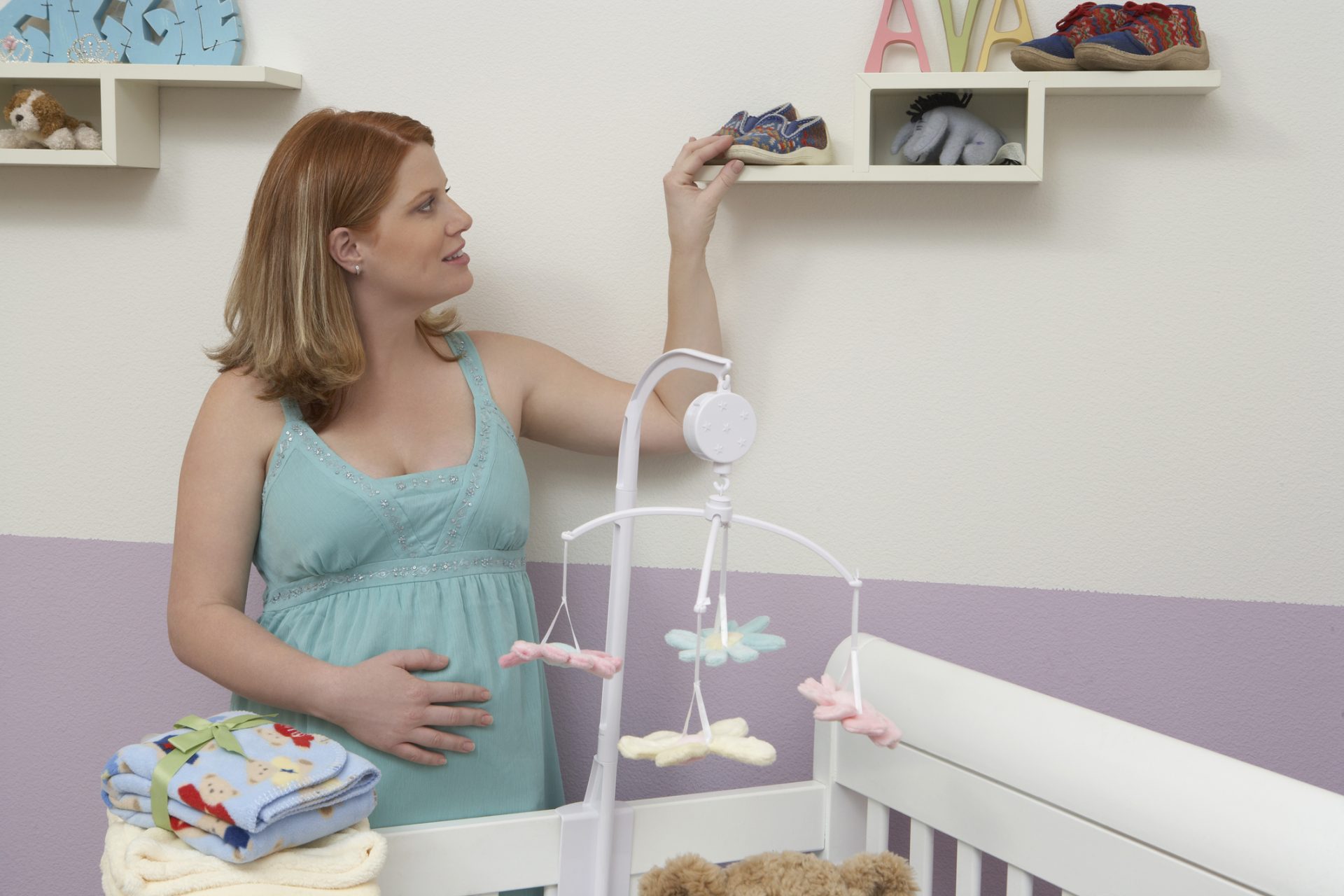 Be Open and Honest
A home renovation is stressful. When you add in the limitations of pregnancy, especially if you're far along, it's a breeding ground for fights, as Jamie explained, in a Bump forum post, pointed out:
"Probably the biggest problem with this is the fights that it has caused. My hubs really likes high end finishes and they are expensive! I often have to talk him down to a more mid-range product, and sometimes this does not go over well."
If this is a concern for you as well, have an honest conversation about what is expected from both of you, along with must-haves. Going into the renovation with this conversation in the back of your mind will help both of you keep your cool during the stressful times.
Is It Time to Start Renovating?
Don't knock down the first wall or rip off the first strip of wallpaper until you've planned, including time of year and length and breadth of project. Don't forget to nail down all the details before starting as well, like the finishes and flooring you're going to use. Ultimately, however, if you can get little help from cleaning services and keep a relaxed mindset, you'll make it through with a new home for your baby to grow up in.
Guest post by: Jessica Thiefels