What if you could combine your baby's safety, cute photo opportunities, and comfort with an easy to care for product­­—and more? It would feel like something you wanted to add to your registry, wouldn't it? And that's just what Toki Mats are: a must-have product for your baby.
Toki Mats bring modern style to the traditional playmat. The prints and colors are much more subtle than bright, primary color schemes we're so used to seeing in products for our little ones. Your baby will be comfortable and secure as well; Toki Mats have a one-inch certified natural latex foam insert and 100% cotton fabric covers to give your baby a soft, safe place to play and rest.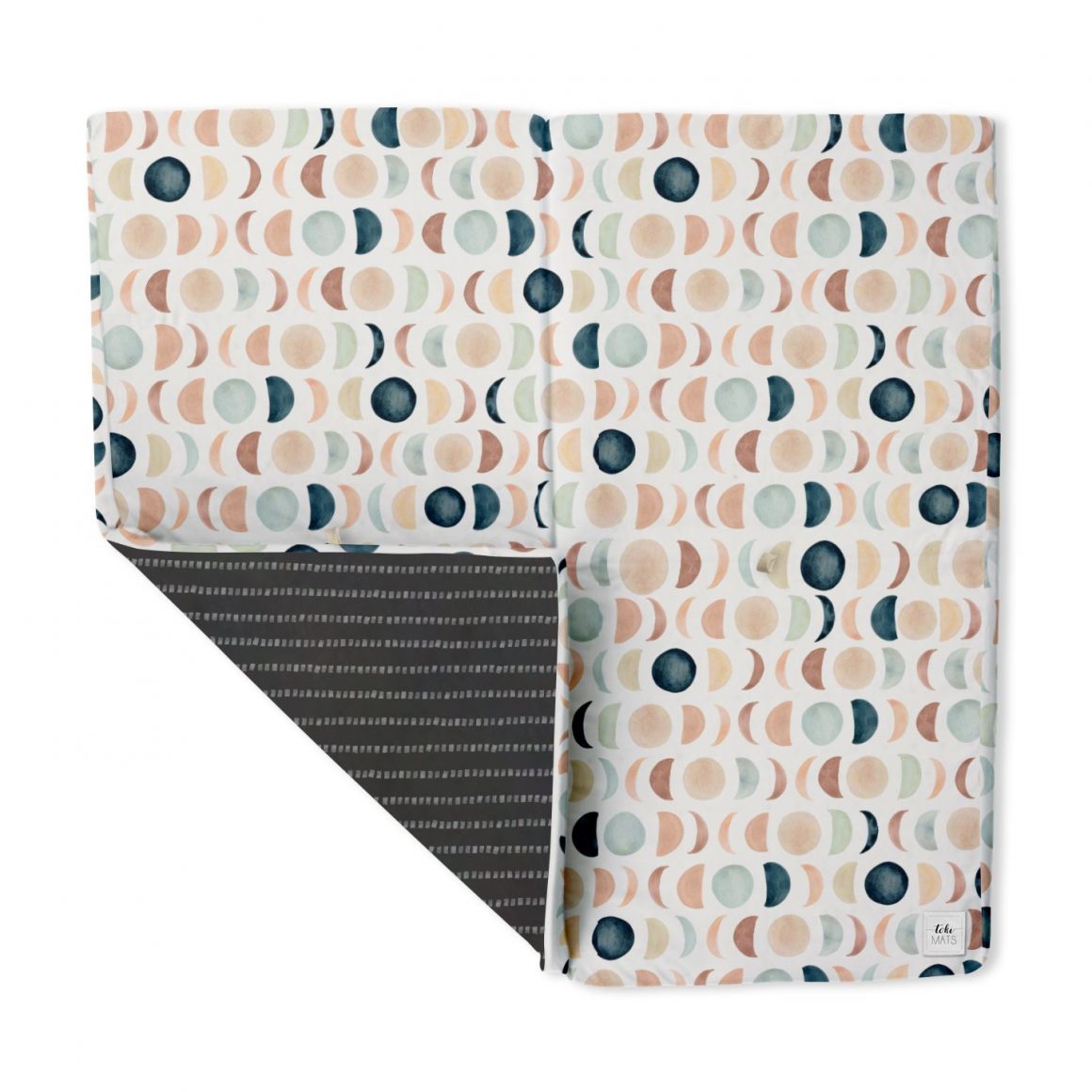 Toki Mats check all the boxes for parents with sustainability and safety in mind. They're made from natural, organic materials, making them safe and chemical free. We know how important this is for parents, which is why it makes it the top selling point. But the benefits keep coming.
Another set of benefits we love is how the mat folds easily and is even washable. That way you can clean up any messes from your day of play before you store it. Your baby can play, roll, and rest in any room of your home, even those with hardwood floors. You can even take it along with you on your family getaways, giving your baby a comfy place to practice tummy time in the hotel, the playground while bigger siblings climb and play, and even on the sand for your next beach vacation. The possibilities are endless.
So, what's our favorite part about Toki Mats? Oh, just how cute these playmats truly are! When you stop and look at how the many stylish prints Toki Mats come in, you'll fall in love, too. Some of our favorites are Arches in White, Rainbow Watercolor, and the gorgeous Lunar Phases that we're featuring in this post. You can find one that flows with your home décor, bringing a modern flair to your baby's gear. As an added tip, they also sell covers to expand your print options.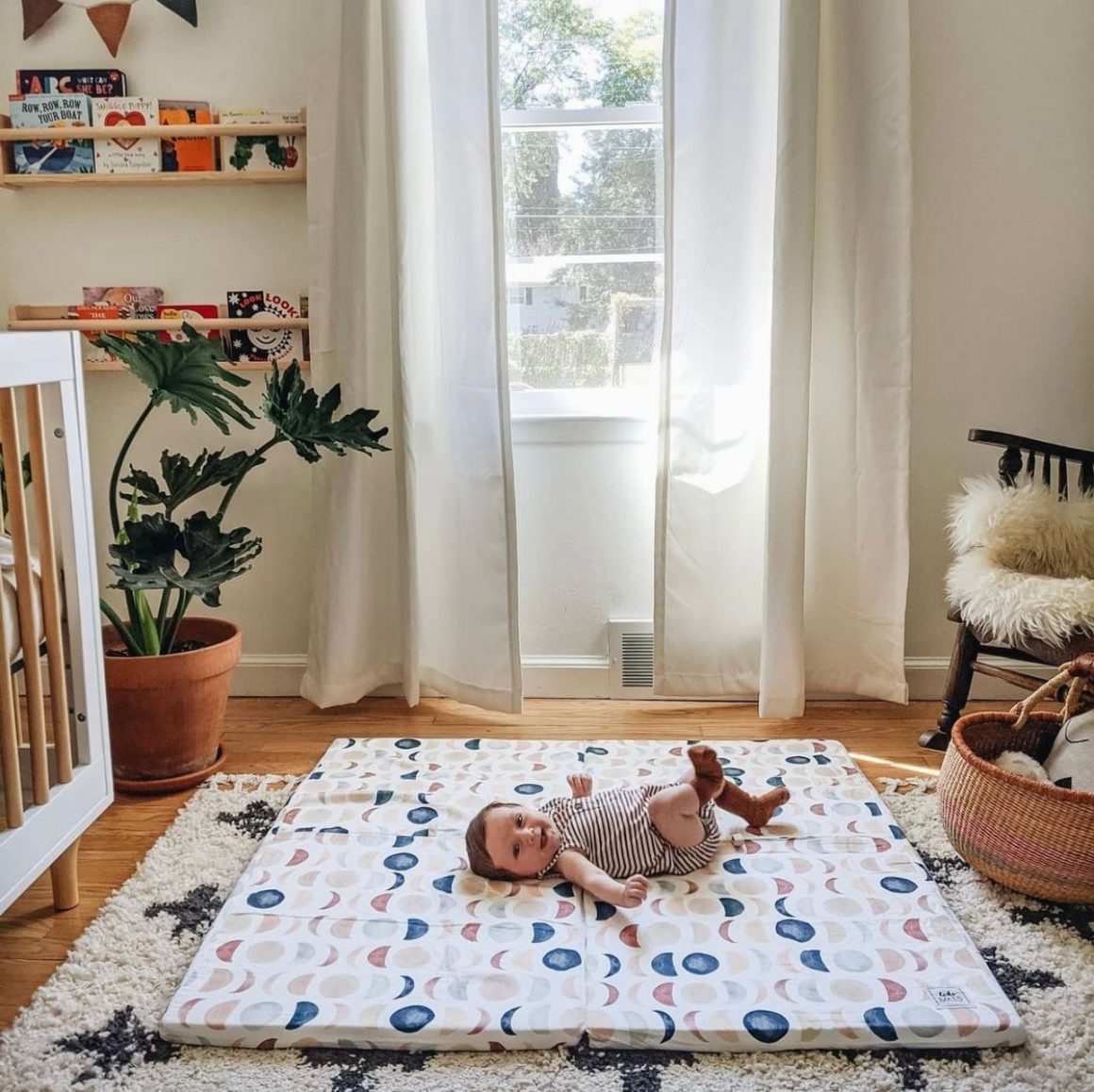 You'll want to add Toki Mats to your registry to get one before your bundle of joy arrives. They run $165 and imagine taking your newborn's monthly photos through their first birthday with their stylish playmat as the background. You'll get a lot of use out of Toki Mats throughout your baby's first year.
Thank you to Toki Mats for making this sponsored post possible.
Find more sustainable and eco-friendly products:
Sustainable Nursery – Save Vs. Splurge
Affordable Eco-Friendly Baby Registry Picks
Safe, Sustainable Skin Care, Thanks to Thinkbaby