On the heels of the historical Supreme Court ruling on same sex marriage last week, we thought it was appropriate to delve into the baby registry must-haves for families with two dads, including highlighting the picks of some our favorite gay male couples. While every new parent may need a baby carrier, there are some special considerations to remember when you're two dads (e.g., breastfeeding = not happening). Here, the top baby registry picks for families where dads rule.
Team Gugu Guru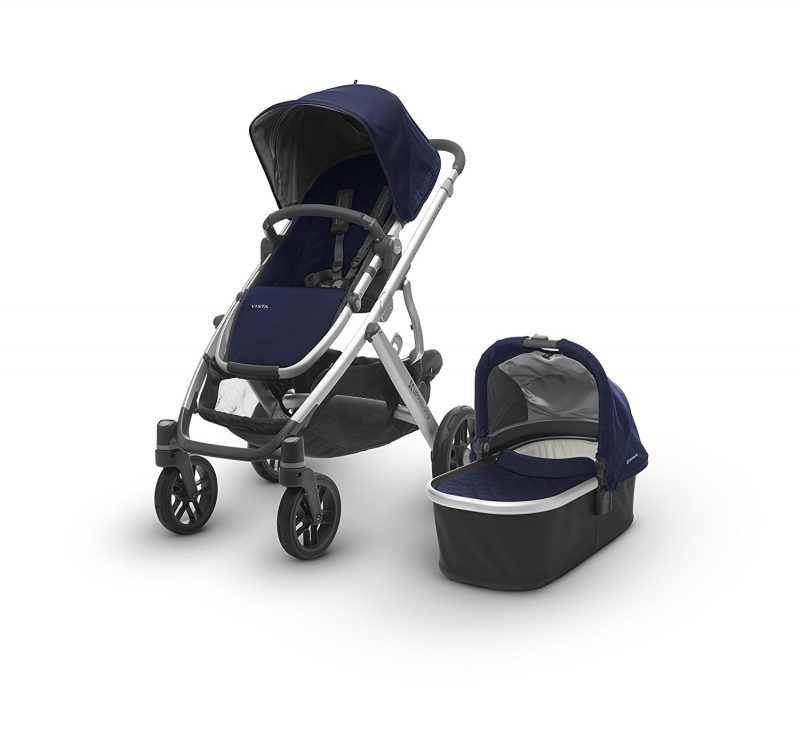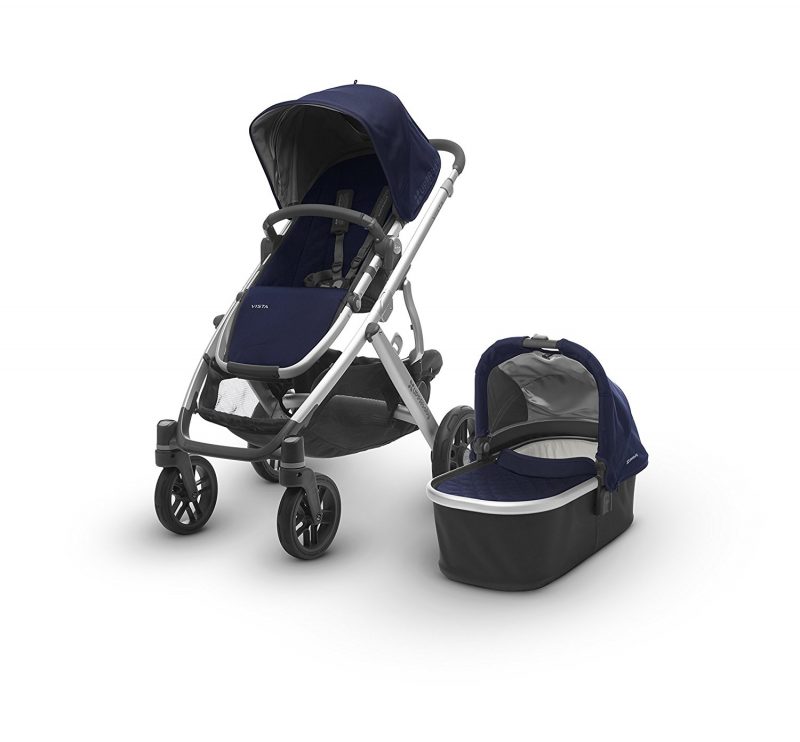 Stroller Handle Height
Two words: Handle Height.  Not all strollers are built the same and men are often taller than women. If you don't want to be hunched over when pushing your pram, strollers from brands like Joovy, UPPABaby (see here), Britax B Agile and Inglesina all have taller than average handle height.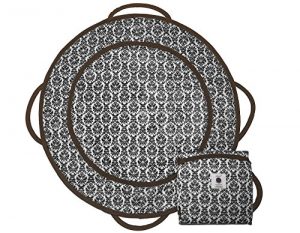 Patemm Pad
Be prepared for diaper changes. Anywhere. This is especially true for daddies because men's rooms don't tend to have changing tables.  We love the Patemm pad because of its genius, award-winning round design that accommodates squirmy infants. Oh, and P.S., over at Gugu Guru we use the Patemm even when we have changing tables.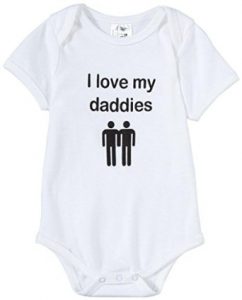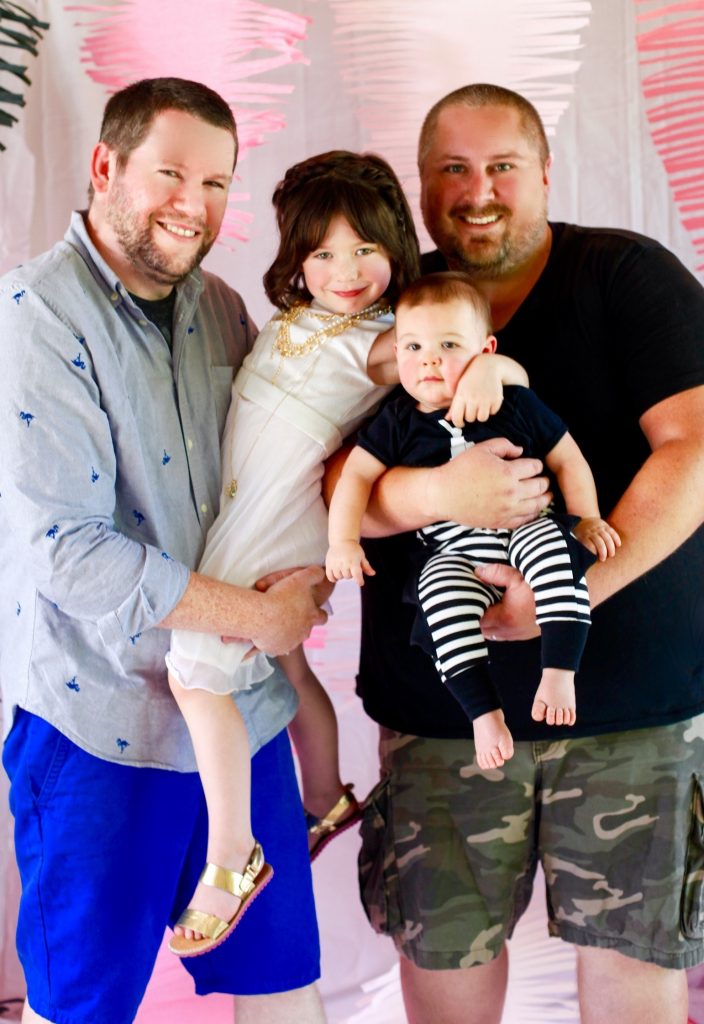 Bill Horn & Scout Masterson, aka "The Guncles"
You might recognize Bill and Scout from the Tori & Dean show, where they made frequent appearances as part of Tori Spelling's inner circle and the Guncles (gay + uncles) to her kids. Now, Bill and Scout are parents of their own with two littles, daughter Simone (5 years old) and son Bosley (10 months old). Here are their tried and true baby essentials, in their own words: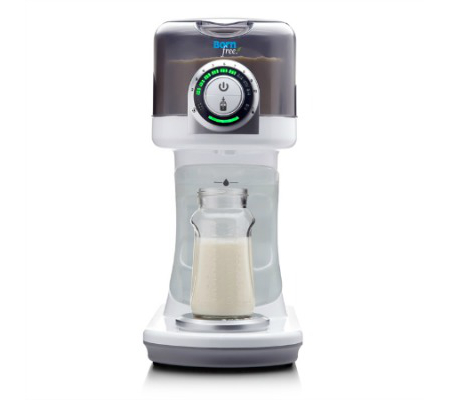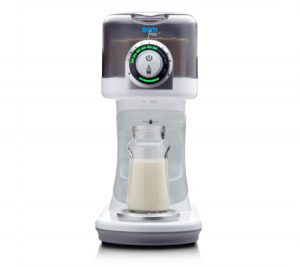 Bill tried to breastfeed but it was a disaster. KIDDING!  Obviously, with two dads we needed to bottle feed Bosley.  But there's nothing more exhausting, difficult, and downright annoying, than fixing a bottle at
3am
for a baby who's screaming bloody murder. The Bottle Genius made it so easy to fix a nice, warm bottle in a matter of seconds.
Our daughter Simone loved 4moms' mamaRoo, but Bosley loved his rockaRoo.  He was a VERY fussy baby, and sometimes the only thing that would calm him down was the gentle rocking motion of this great infant seat.
Proper skincare is so important for everyone, especially newborns.  Baby Pibu makes a great gift set that includes every item a new parent needs to care for and nourish newborn baby skin for the first several months.  And you know you can trust the products, because they were created by Dr. Amy Kim, a dermatologist and mom.
We love LILLEbaby carriers and the tokidoki 'Rebel' print is awesome.  But get them while you can.  They keep selling out.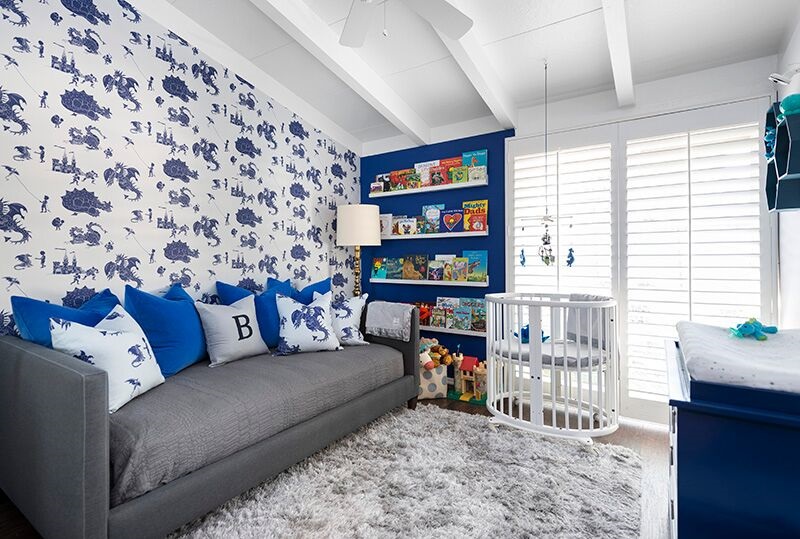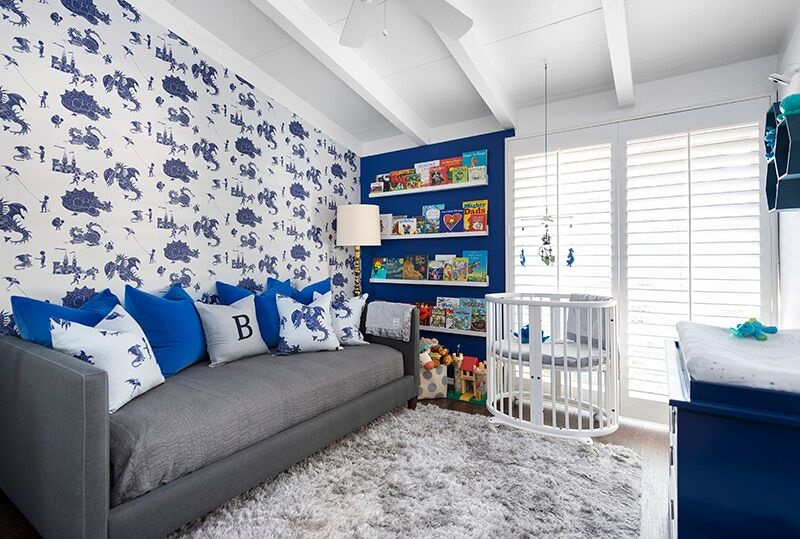 Stokke Sleepi Crib
We used the Stokke Sleepi crib, which in its 'Mini' form can travel around your house on wheels and fit through door frames.  It was great for pulling up next to our bed for late night/early morning feedings.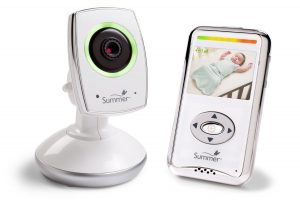 A sleeping baby is a happy baby… and happy dads.  Our Summer Infant WiFi monitor gives us the peace of mind to know that Bosley is sleeping safe and sound.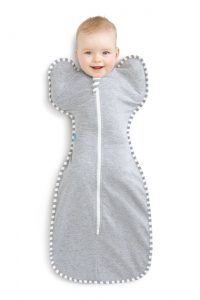 Swaddling is hard!  The Love To Dream Swaddle Up saved our lives.  Bosley slept so much more soundly in his.
You might not think two dads would need a nursing pillow, but you need to have good support under your arm when your sitting up and bottle feeding the baby – otherwise your arm will go numb. Bebe au Lait's pillow was a feeding must for us.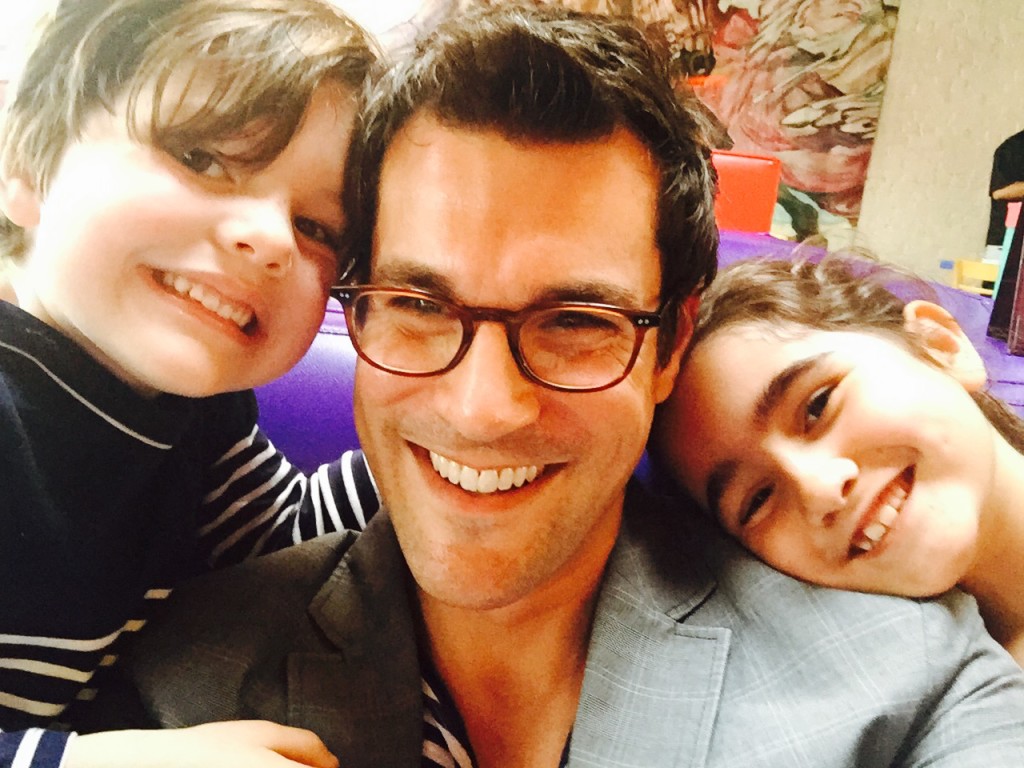 Sean Maher

LA-based actor
Sean Maher
and his significant other Paul are dads to two  kids–Sophia and Liam. Sean and Paul relied on an arsenal of carefully chosen essentials to help ease them into parenthood, plus many a bottle of chilled rosé and Blue Bottle Iced Coffee!