Back to Sleep week is focused on safe and healthy sleep for baby. Today's post features the Crane Drop Ultrasonic Cool Mist Humidifier which is a must-have for infants, clean-living, and health conscious families.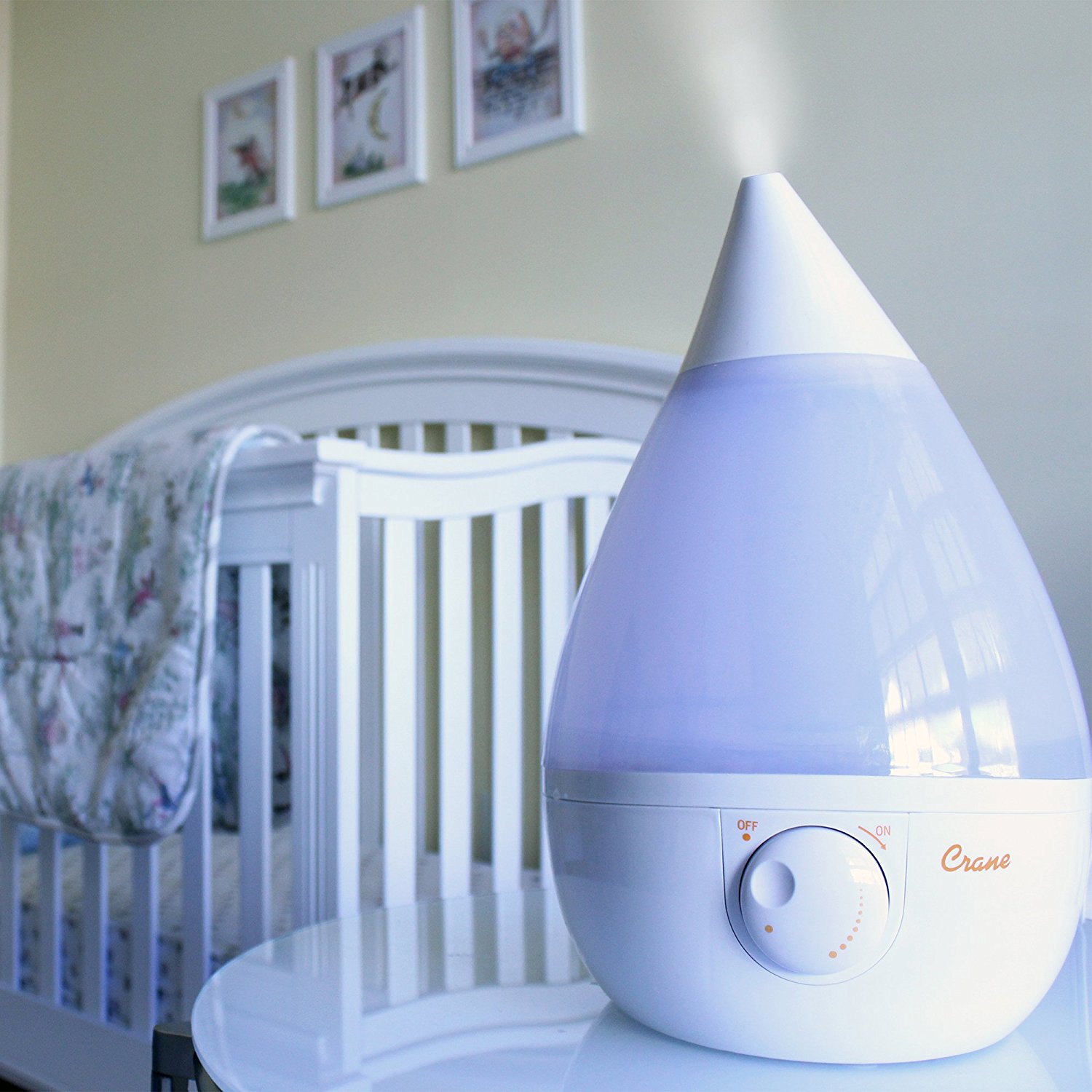 We featured Crane in last year's Back to Sleep event also – and this year, it is no surprise that they are back, as we think they are an essential item for any nursery.  Not only is the Crane Drop Humidifier a nursery must-have, but their sleek style (and choice of many colors) will blend in to any nursery!
Plus, for all the eco-conscious families, Crane humidifiers are all BPA-free and energy efficient, using ultrasonic technology to add soothing moisture to the air. Crane's Drop Humidifier is whisper quiet and operates on a low power consumption, more energy efficient than a household light bulb (up to 45W).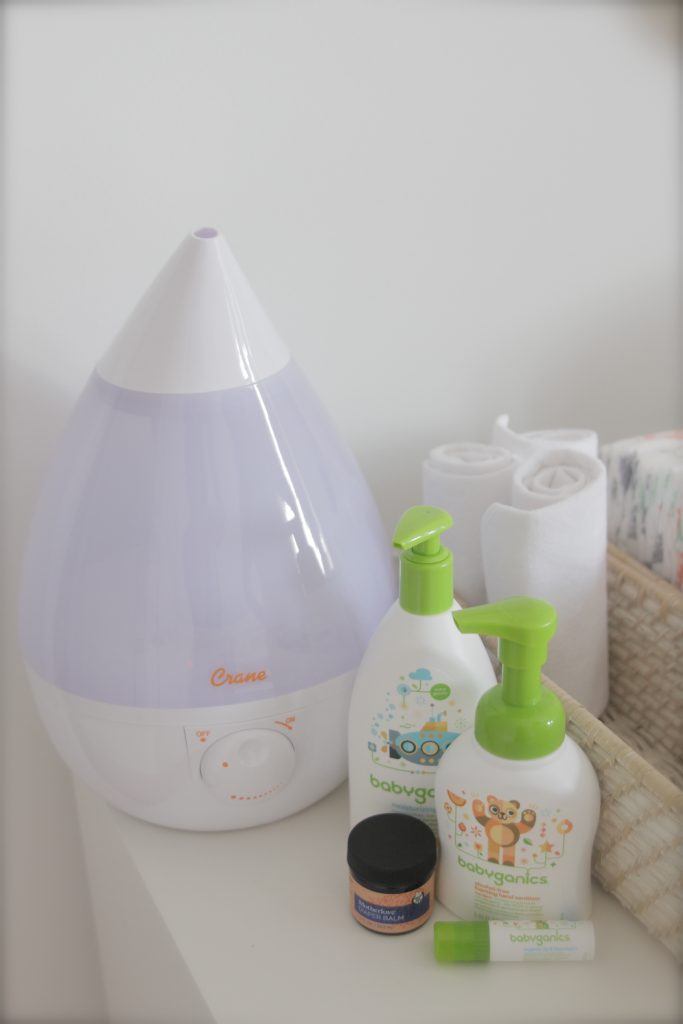 So, why is it essential to have a Crane Humidifier in your nursery? Humidifiers are especially important for Newborns because they are Obligate Nasal Breathers, breathing only through their tiny noses for their first 4 – 6 months. Any congestion can make breathing, feeding, and sleeping incredibly difficult for your little one.
Plus, the Crane Humidifier will grow with your child; even toddlers and kids need humidifiers! Many pediatricians recommend the use of a humidifier as a safe, non medicated, all natural alternative to help relieve congestion from the common cold and flu instead of potentially harmful over-the-counter cough and cold medicine.
Where in the nursery should you put the humidifier? Our Sleep Expert, The Safety Mom Says…