On this eighth day of Back to Sleep, we highlight the BittaSack from Bitta Kidda – one of the most thoughtfully designed and safest sacks that we've ever discovered.  The BittaSack is mostly known for its two strategically placed wearable lovies for baby to grab for self-soothing during the night.  These lovies cannot twist around baby or cover baby's face, making the BittaSack the only sleep garment of its kind to safely provide a lovie in the crib. Plus, because the lovie is attached, it can't be lost in the crib or tossed out of the crib – bonus! But, wait, there's more! Read on to find out what else is so great about this sleep sack…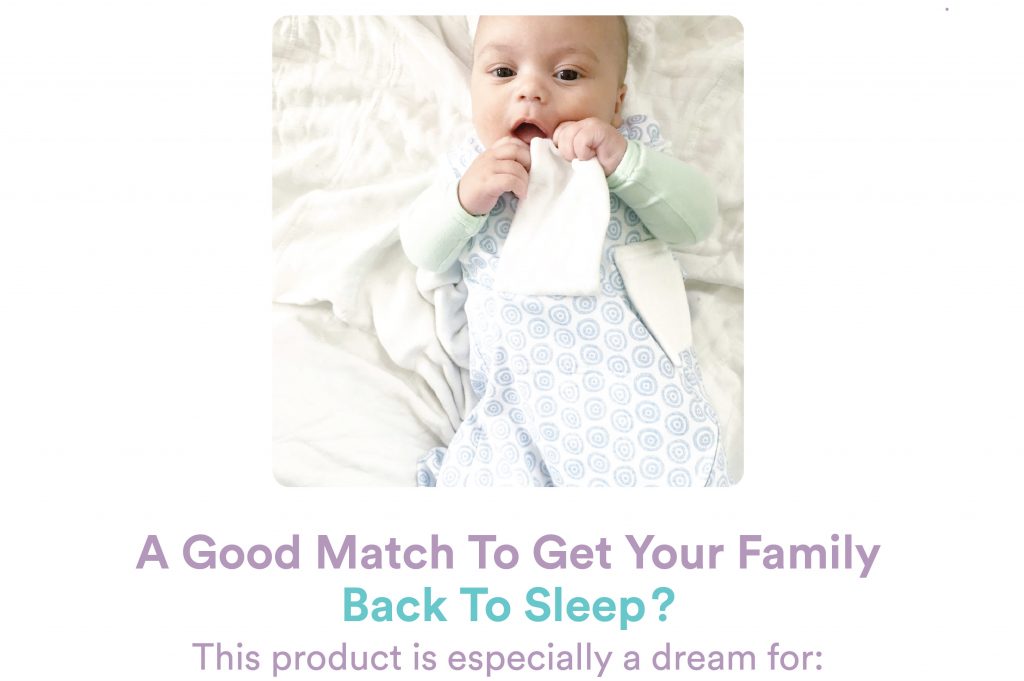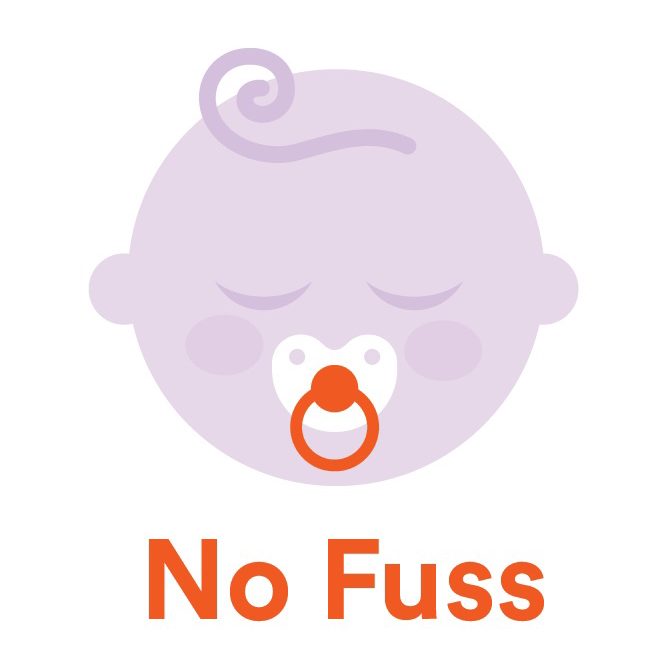 The BittaSack definitely helps with baby fussing but also soothes mom & dad! Late night diaper changes are now not a problem. We give the BittaSack our No Fuss stamp because its genius diagonal zipper is easier to zip and also allows baby to stay comfortable while you easily change diapers. Just unzip diagonal zipper while leaving shoulder snapped, open internal diaper cover and change baby's diaper. Once you're done, refasten diaper cover and zip baby back up. The whole time your baby stays cozy with lovie in hand.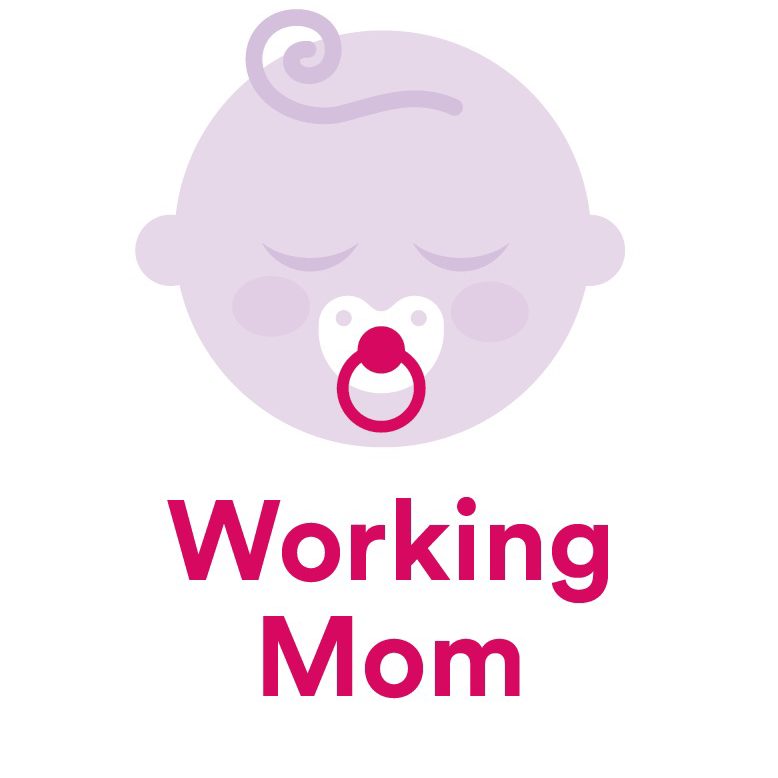 Oftentimes daycares don't allow for lovies or blankies during naptime, as they can be a sleeping hazard. If your baby loves to hold on to something while they sleep (which most do!), this is the perfect daycare accompaniment because it will help them get a great nap!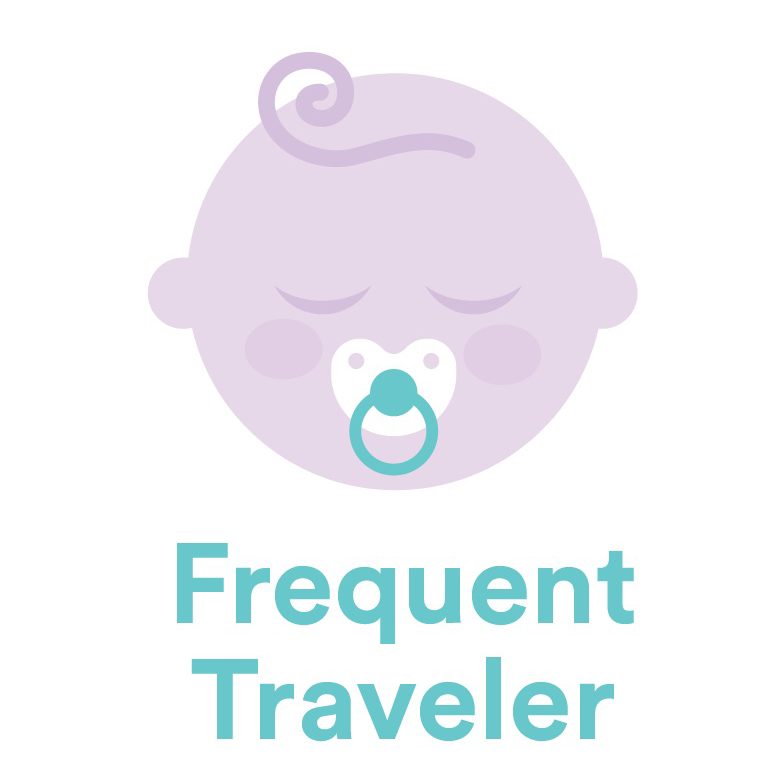 Bitta Kidda also offers BittaDaytime – a small cotton velour Lovie that clips directly to clothing, which is perfect for traveling.  The lovie is always in reach when baby needs to self soothe and provides comfort (and entertainment!) when you are out and about in unfamiliar settings.  We also love that we can now enjoy stroller walks knowing that the lovie can't fall to the ground – or worse – get tossed out of the stroller and lost forever.
PRODUCT WIDGET – ID: 55e360e66336364329d40a00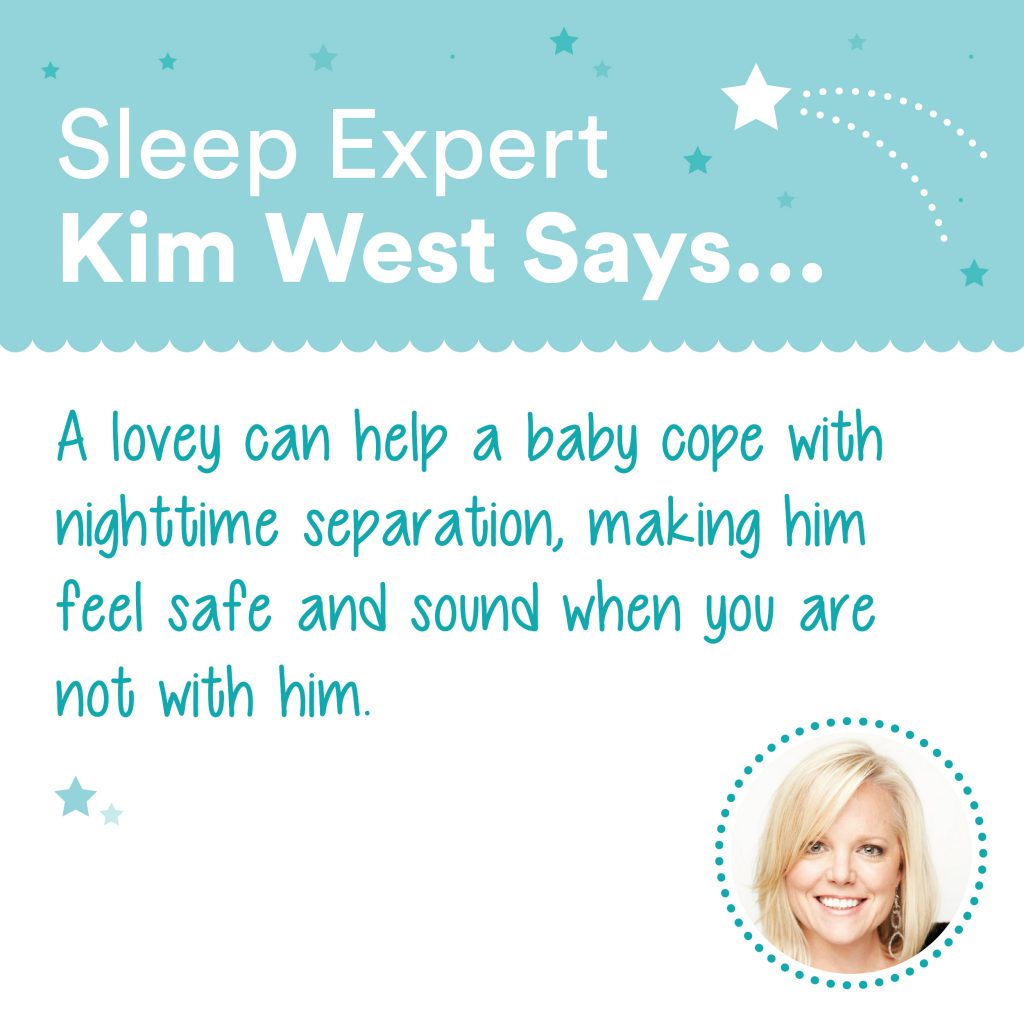 Note: all sleep tips are independent to all the products featured in Back to Sleep and Kim West is not endorsing these products unless otherwise indicated.