When it comes to feeding your baby solid foods, and their eventual transition to feeding themselves, we always turn to Jenna Helwig's two baby food recipe books, Real Baby Food and Baby-Led Feeding. Jenna Helwig is not only the author but she's also the food editor at Parents magazine, so you could venture to guess that she really knows her stuff when it comes to baby food recipe information, infant nutrition and feeding approaches. When it comes to finding a baby food recipe or two that work for your little one, Jenna Helwig's books are a wealth of information and education – many parents tell us that even they love to eat the baby food recipe that they make for their little one!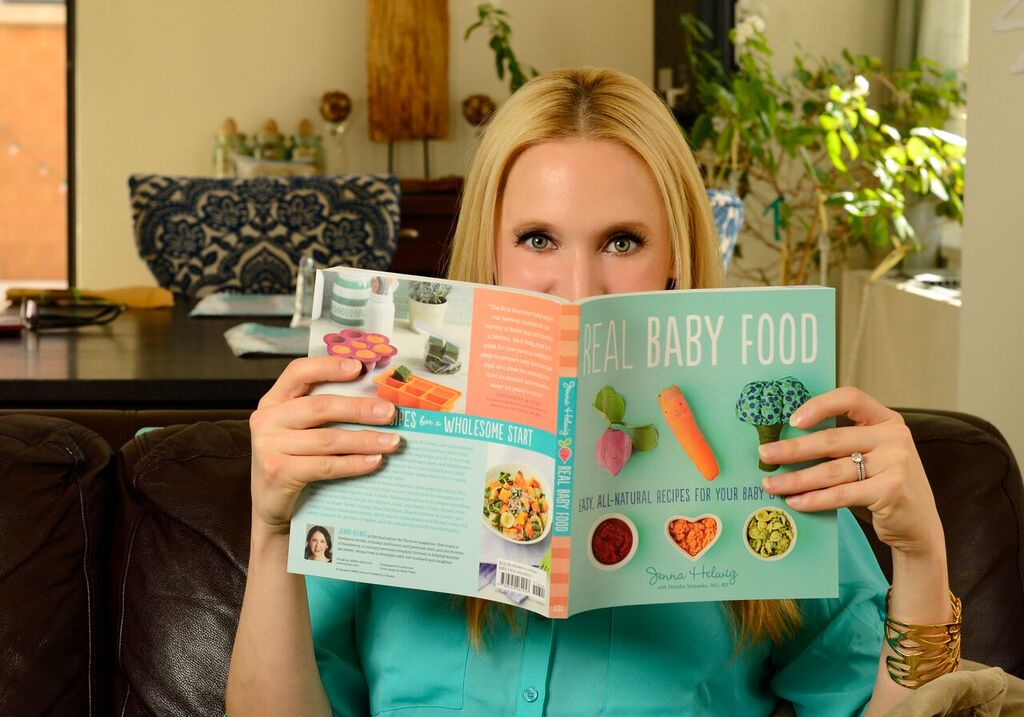 Jenna Helwig's first baby food recipe book, Real Baby Food, is a must-have for new parents (and one of our favorite gender neutral baby shower gifts), and even gets the seal of approval from chef and mom, Nikki Dinki. Real Baby Food makes the art of creating a baby food recipe so simple, even for busy moms and dads. Jenna Helwig guides you through the early days of simple foods, to adding spices to your baby food recipe, meats, flavors, and even multi-flavor blends like Salmon, Kale, and Sweet Potato Smash. With over 100 baby food recipes in the book, your little one is sure to have a head-start on their culinary palate!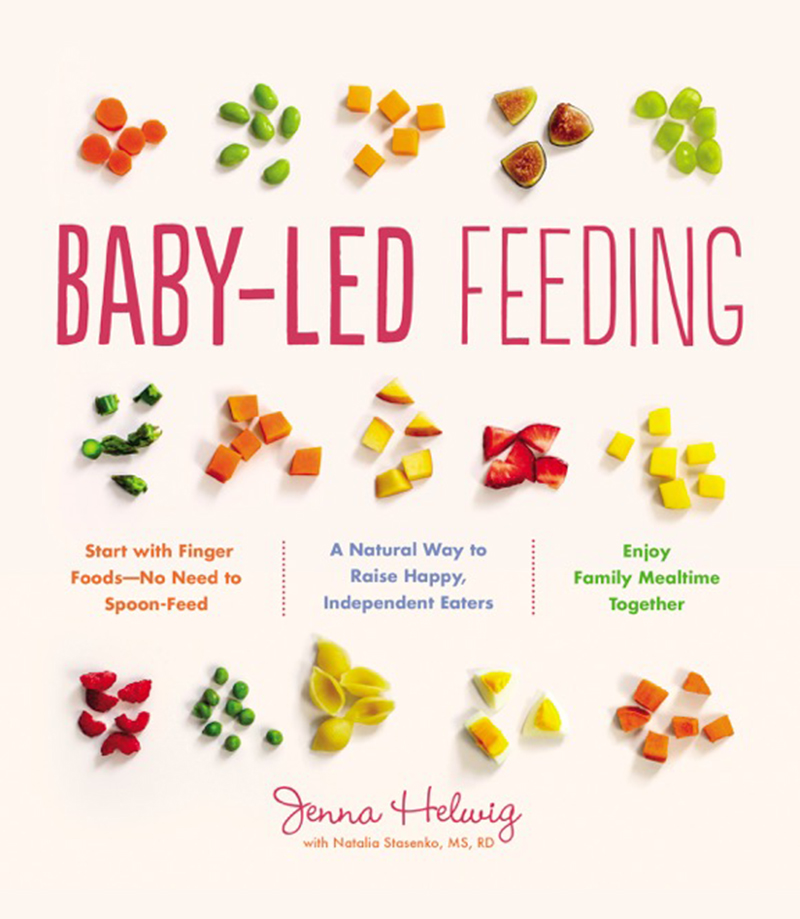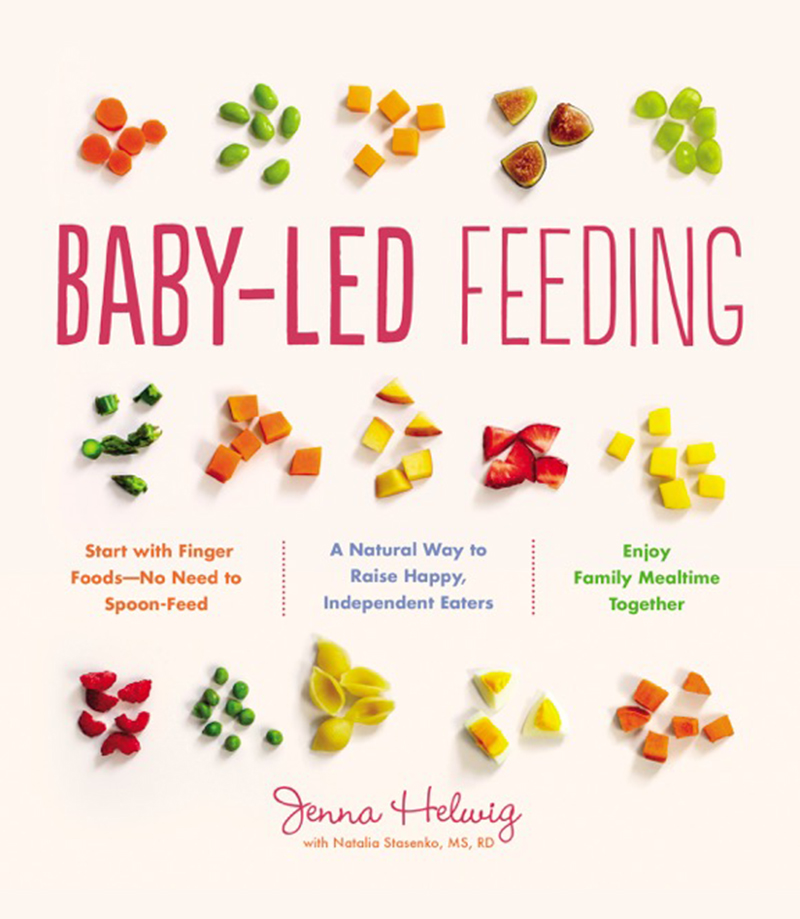 Jenna Helwig's second baby food recipe book, Baby-Led Feeding is a must have essential to help you plan your baby's transition into finger foods; Baby-Led Feeding helps parents navigate the way to naturally raising happy, independent eaters, and working together to make mealtime a happy and joyful time. Gugu Guru's founder, Monica, did a video overview of Baby-Led Feeding, where she shows off some of the gorgeous baby food recipe photography, ideas, and discusses the helpful guidelines Jenna includes, as well.
With more than 100 ideas and baby food recipes, Baby-Led Feeding is a must have for any foodie mom or dad. One of the things we love about Jenna's books is they're beautifully designed, and Baby-Led Feeding is no exception. This bright, photo-driven book includes chapters on the benefits of this approach, when and how to get started, essential safety and nutrition guidelines, frequently asked questions, basic fruit and vegetable prep, more complex finger foods, and family meals. Plus, all recipes in Baby-Led Feeding have been reviewed by a registered dietitian and include nutrition information to ensure a healthy mealtime.
Set yourself up for success when it comes to creating and making a baby food recipe that your little one loves, as Jenna Helwig helps parents navigate this new journey of helping your baby learn to not only love food, but love the process of cooking, and eating together, too! We love giving Jenna Helwig's baby food recipe books for baby showers, as they become a cookbook staple for your family.