New parents are told so many rules: put the baby to sleep on their back, don't put anything in the crib with them, especially no blankets or toys! But…babies tend to sleep better when they're secure and warm, and often when holding onto something, so what's a new parent to do? Enter the holy grail of sleep sacks: The Bitta Kidda LovieSack! The owners of Bitta Kidda, parents themselves, quickly realized that in order for their son to sleep better as an infant, he needed something soft to hold onto; toys and stuffed animals were out of the question, as well as blankies. So, they came up with the "Wearable Lovie" – a patch of soft natural 100% cotton velour, which provides a safe way for a baby to grasp something as they sleep. The Wearable Lovie cannot come off of the sleep sack, and can reach a baby's face but never cover it, so there's no risk of suffocation or strangulation – it's simply a soft place for a baby's hands to land.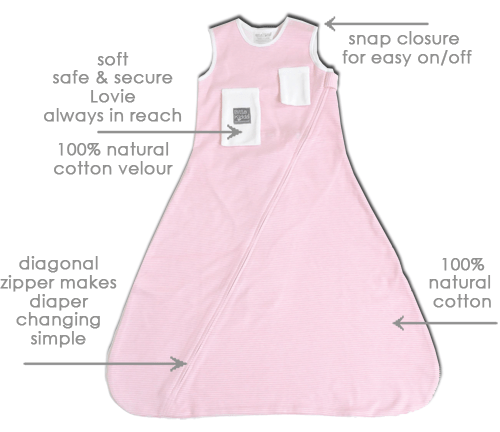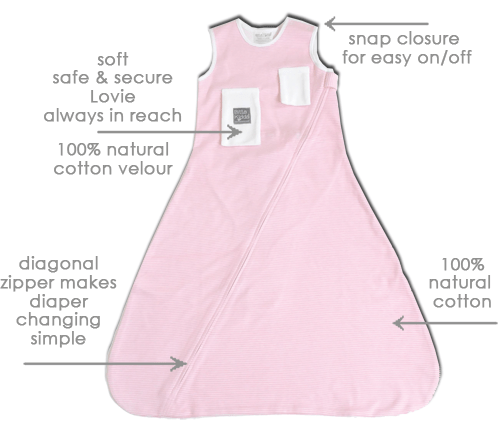 Why else is the Bitta Kidda LovieSack the top of the line sleep sack for tired parents? If there's one thing new parents (and seasoned parents) know it's that changing a diaper in the middle of the night is pretty much the worst thing ever – the baby gets cold and wakes up and no one sleeps. But, not anymore! With the innovative diagonal zipper design, you can unzip the bottom of the Bitta Kidda (and no zipper ends to figure out how to match together – Hallelujah!), open internal (and adjustable) diaper cover, change the diaper, refasten the diaper cover, zipper back up, and put baby back to bed. The baby stays warm on top the whole time, as well as has the Wearable Lovie to hold, so your little one may not even make a peep during their 3AM diaper change any more. Thanks to the internal diaper cover, the LovieSack doesn't get twisted around the baby, making it safe for infants as young as 3-4 months until 24 months. The LovieSack has snaps for easy on and off, and is made from 100% natural cotton – so your baby can rest healthy, safe, and easy!
We had a Gugu Guru mom, test out the LovieSack with her baby girl and here's what she had to say: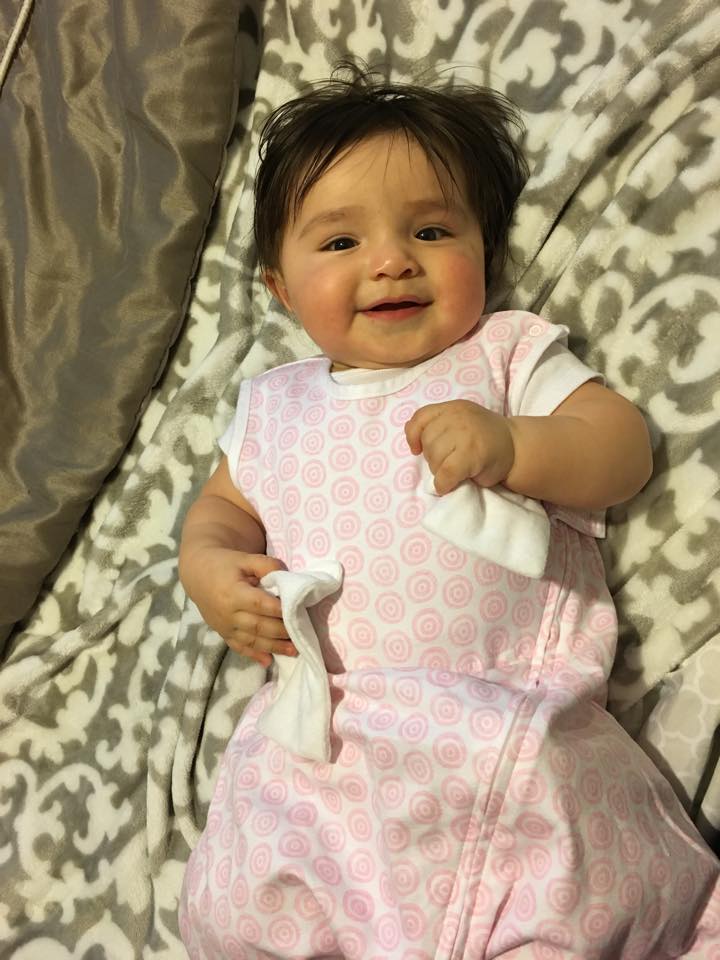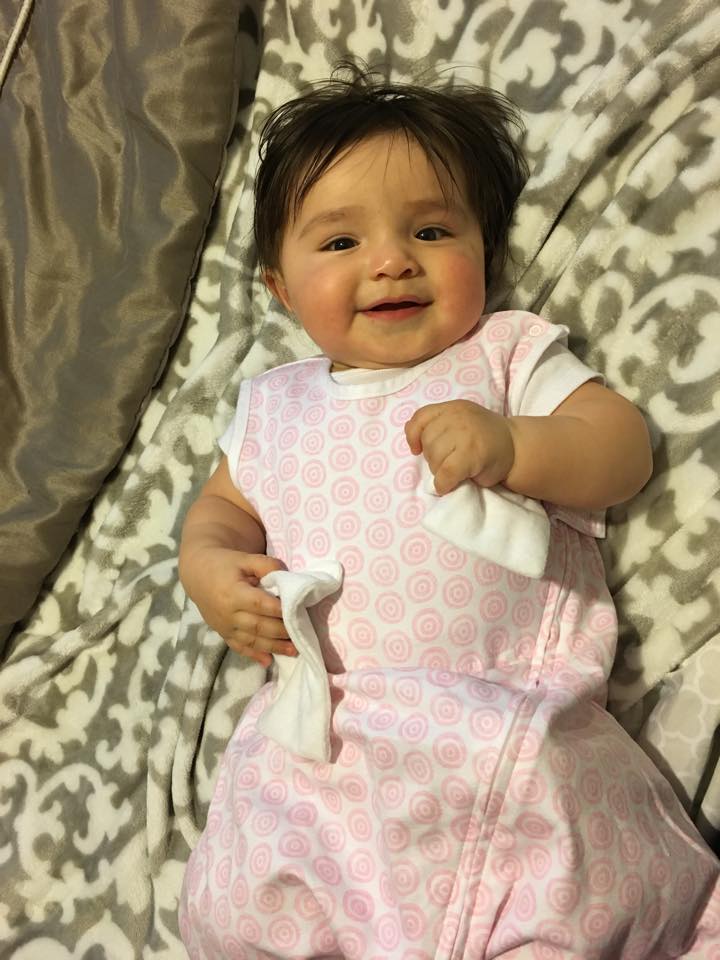 By the time I received the Bitta Kidda LovieSack, I was in desperate need of a new pajama solution for my "mobile crib standing and rough sleeping" little one. I loved the idea of the lovie attached and the fact that it is a sack design keeps her warm and safe. Construction wise, I couldn't be happier; everything looks to be stitched nicely and the design is adorable.
The zipper zips up easily and smoothly and the fact that that it is diagonal and ends near the armpit is a smart idea. It doesn't end up irritating her under her chin or ride up or down and get unzipped. The internal diaper cover is a nice feature. At first I thought it would be a hindrance, but having it in place keeps this sleepsuit more in place than any others I have tried. My baby is an explorer and went straight for the lovie attached; it is a lovely way to have a toy with them in a safe way.