We confess: sometimes we visit the Bundle Organics website and look at the vibrant colors of their juices because it makes us downright happy. If you're a TTC, expecting or nursing mama, Bundle Organics juices are packed with quality, organic fruits and veggies with an extra bump of vitamins and minerals essential for healthy prenatal development while also great for pre-conception and breastfeeding too! Gugu Guru isn't only a fan of this brand for its colorful palette and super mama nutrition factor, we are, more importantly, also big fans of the taste.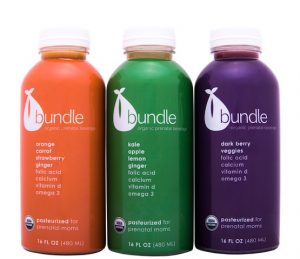 Recently, we wrote a trends post for Bundle Organics on 5 New Mama Must-Haves. We were so inspired, we created a round-up of these products in the colors of the Bundle Organics juices! Plus we're giving them away to one lucky mama and Bundle Organics is throwing in some juices too! Here are the trends: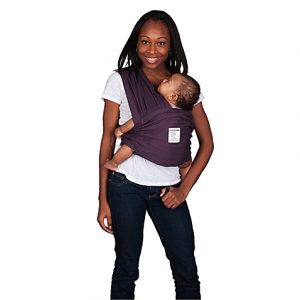 The Wrap Style Carrier: Baby K'tan in Eggplant
Made of 100% cotton, the Baby K'tan is a must have for any new mom; often times those little loves are soothed by being close to their mother, but in this day and age, lying on the couch all day is simply not an option. The Baby K'tan keeps the baby close to your chest, while allowing you to have your hands free to work, cook, clean, or be creative. This is the perfect baby "wrap" for new moms since there is no wrapping involved! With an easy to learn process, you'll be wearing your baby in no time, all the time.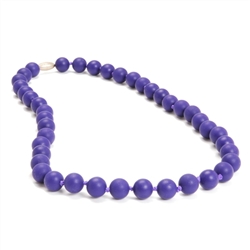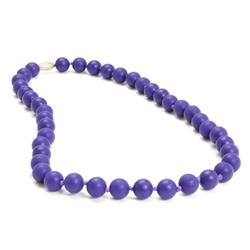 Teething Jewelry: Chewbeads
When you become a new mom, it seems that whatever you're wearing quickly becomes a baby toy or distraction to keep your little one from crying. Chewbeads are a must have for any new mom because they are not only stylish for you, but a wonderful way to soothe and keep baby happy as well. Made of 100% silicone beads, these beads are free of BPA, phthalates, cadmium, lead, metals – making them healthy for your little one to chew away on. As a great sensory tool for babies to play with in your arms, the necklaces also feature a safety breakaway clasp, making it safe for little hands. These are easily washable and fashion-forward for any new mom!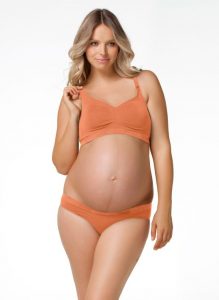 Nursing Bra: Cake Coral Rock Seamless Maternity and Nursing Bra
Any new mom knows how quickly your body changes from conception, through pregnancy, and especially during nursing. You'll need a bra to keep up with your changing body! This Coral Rock Seamless Maternity and Nursing Bra is the must have undergarment for any new mom. The bra is super soft, with special, grippy straps that will restrict slip and increase support; this bra is sure to make you feel good about your body. Featuring seamless side panels and adjustable closures, it will remain faithful to your changing body, no matter which stage of pregnancy or post-pregnancy you're in. This bra is conveniently machine washable, and has superior fabric with high elastic for stretch memory.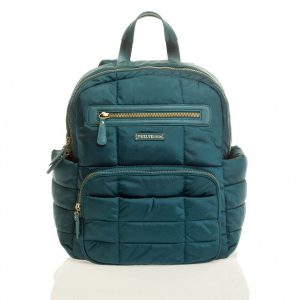 The Diaper Backpack: TwelveLITTLE Teal
A new mom has to have an efficient and convenient way to carry her baby gear, but she also deserves for it to be fashionable, too! Enter, this modern and hip Companion Backpack from TwelveLittle – Made with soft and lightweight water resistant nylon, featuring a padded back panel for comfort, any new mom would feel comfortable lugging around even the heaviest of baby items. With a hidden zipper pocket on bottom of back side for dirty item quick storage, this backpack is a must have for any mom who wants to get out and explore the world. It features exterior side pockets for bottles, as well as interior pockets for diapers and wipes – plus, it comes with a changing pad, so you'll have everything you need to get out into the world comfortably with your little one!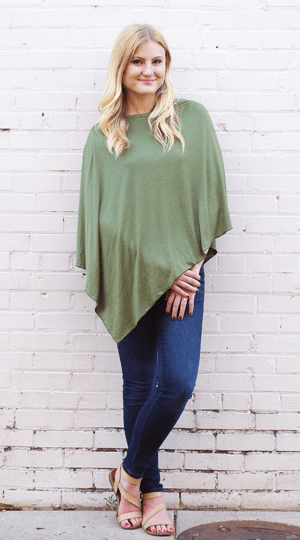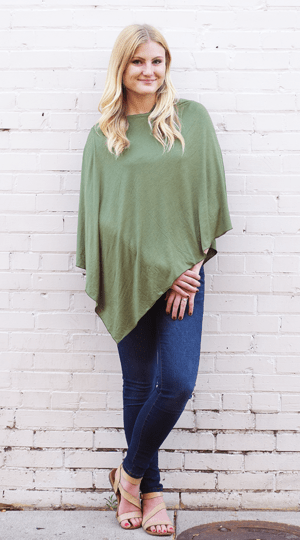 The Multi-functional Nursing Cover: Cover Me Ponchos
A definite must have for any new mom is a nursing cover which makes her feel gorgeous! The alluring olive green nursing cover from Cover Me Ponchos is lightweight, made from breathable jersey, and not only covers you up while nursing, but also provide a stylish way to go about your day. Because the poncho has coverage in the back and front, there are no finicky straps to deal with or worry about being covered up enough. The ponchos conveniently can also be used as a scarf, carseat or stroller cover, or maternity top – a must have accessory for the new nursing mom on the go!