What are some tips for increasing breastmilk supply?
Increasing breastmilk supply is something many nursing moms are looking to do, especially when they're going back to work. The first thing you need to know is that breastfeeding works on supply and demand – so the more you nurse, the more milk your body makes. When you nurse, and your milk is drained from your breast, it signals to your body to replenish the milk. Feeding baby at the breast is the best way to keep up with the milk supply your baby needs.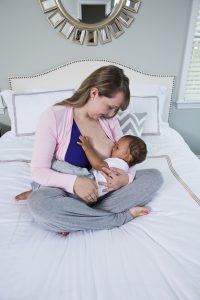 Baby is the most efficient way to get the milk out of the breast; direct skin-to-skin promotes higher levels of the hormones associated with milk production. Pumping is another good way of increasing breastmilk supply and can be done in addition to nursing. When your baby nurses, you can pump on the other side while baby is feeding or after baby nurses so you drain the milk your baby didn't drink from the breast. You can also add pumping sessions when baby is sleeping between feeds. Make sure to stay dry and prevent leaks in between feedings by using Lansinoh Disposable Nursing Pads. You can count on Stay Dry Pads during the day and Ultimate Protection during the night to protect you from embarrassing situations. These thin and discreet pads feature great absorbency, providing a dry feeling even with heavy leakage.

What are the guidelines for storing expressed breastmilk?
In the USA, we adhere to the La Leche League International guideline for breastmilk storage: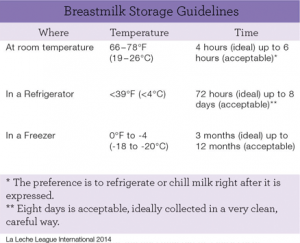 Our Breastmilk Storage Bags are the number one selling bags in the market and now, if you own a Lansinoh pump, you can pump directly into the bags. Moms work very hard to express their breastmilk and pumping directly into bags removes milk transfers and reduces the risk of spills. If you don't own a Lansinoh pump, Lansinoh pump adapters are compatible with other breast pumps to allow pumping directly into the bags. To learn more about this new feature of our bags, click here.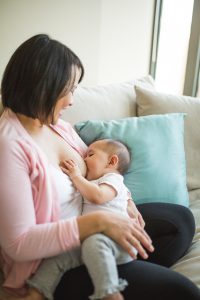 Thank you to our partners at Lansinoh for sponsoring this post. Learn more about Lansinoh in these posts:
Nursing Mama Travel Must-Haves
7 Must-Haves for Breastfeeding Moms
Making It Work at Work — Six Tips On How To Successfully Return To Work After Maternity Leave