We are so excited today to announce that not only do we have brand new nursery style boards for our registry style quizzes, but a ton of new and gorgeous nursery items added to our registry! The lovely ladies of Curated Nest have worked tirelessly to help us pack our registry full of the best nursery items you could think of. They have curated 4 new style boards: Mod, New Vintage, Traditional, and Boho!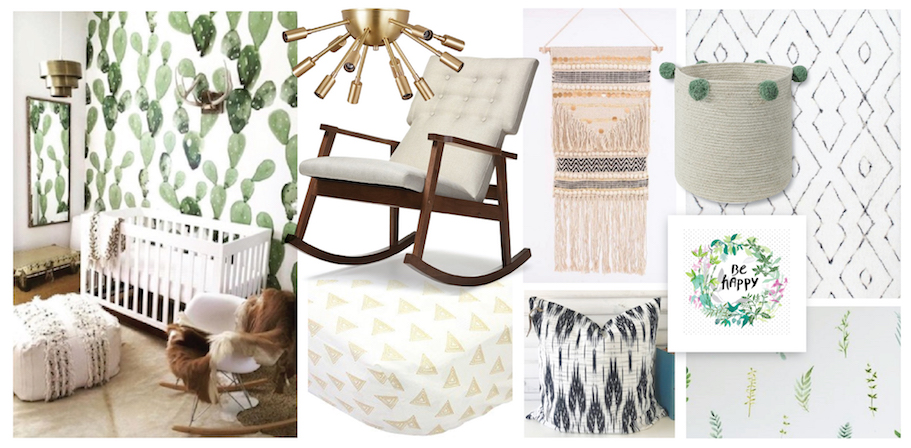 Curated Nest is the stylish brainchild of Erin Coren and Lina Galvao, interior designers and recent first-time moms living in Brooklyn, NY. After designing nurseries for our their babies, they saw a need to change the way parents and loved ones shop for nurseries. And so Curated Nest was born.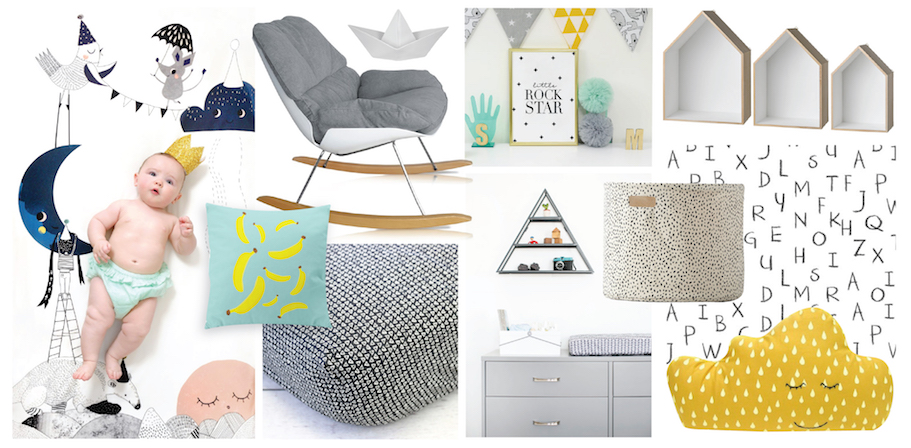 At Curated Nest, Erin and Lina strive to curate beautiful and functional rooms with the coolest (and safest…yeah, they're moms too) products in furniture and decor from hip sources and artists – so that you don't have to scour the internet for that perfect piece or buy a matching set from a store. Their goal is to offer you the style of hiring an interior designer, yet the transparency and ease of an online site. If you're trying to design your nursery and need help from the comfort of your home, Erin and Lina can provide you with everything you need via the Internet to design a safe and warm nursery. Pretty cool, eh?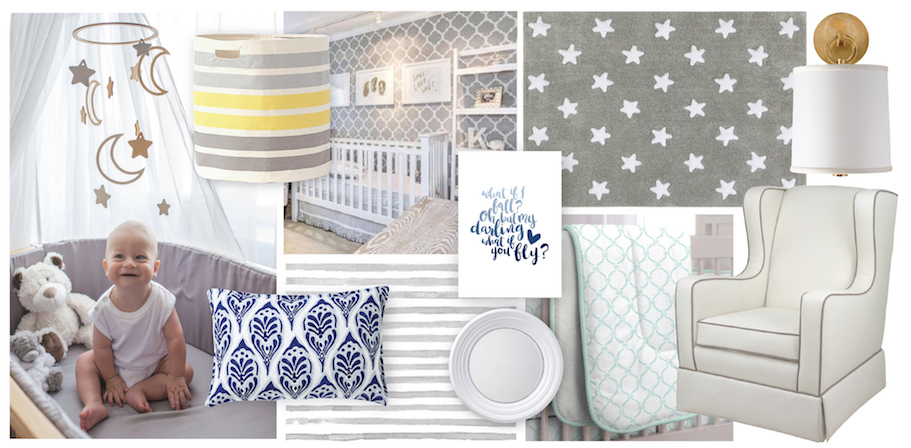 Curated Nest has curated four new style boards for our registry – and not only that, but have personally added a ton (seriously, a ton) of new items to our nursery collections in our registry, making it super easy for any Gugu Guru mama to add everything she needs for the nursery to her registry. Curated Nest has rounded up some of their favorite items to share with you today – check out why they picked these items below, too! Want to see the rest of the new nursery items they curated for the registry? Create a registry today, or use our new search box in EXPLORE to search our database of products. PLUS – use code gugu10 at checkout on CuratedNest.com for 10% off your purchases of items within our registry! 
Curated Nest's Favorite Picks from the new Style Boards: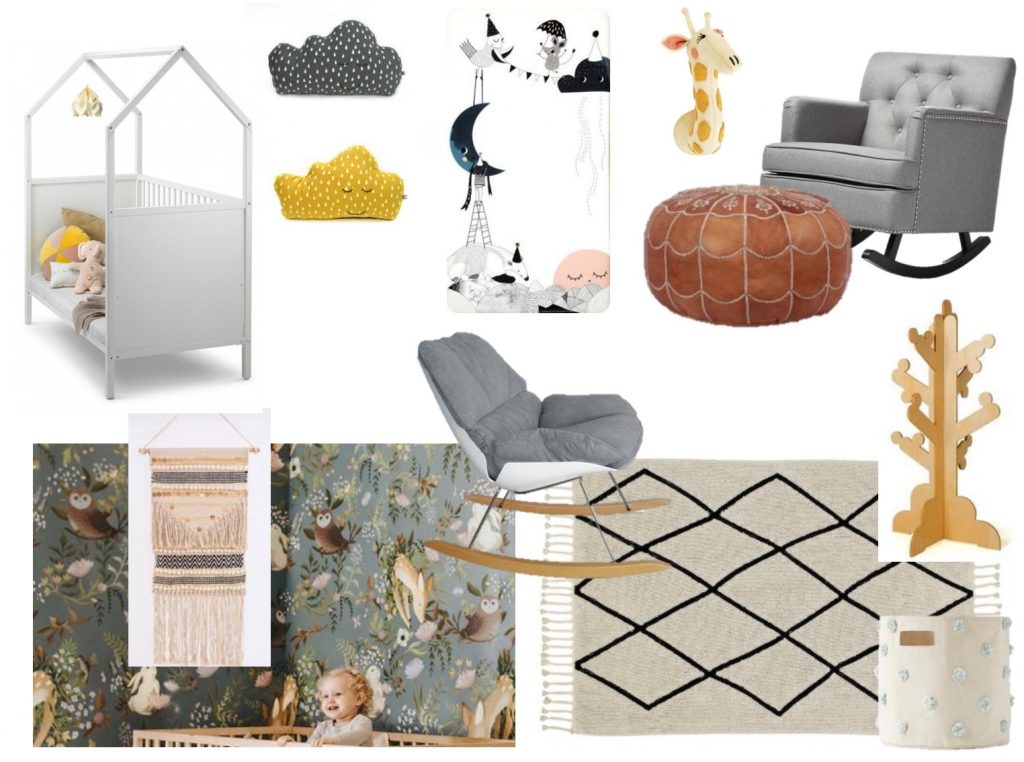 Crib: We love that not only is it a cool crib but with the accessories it can become a fort and grow with your baby into toddlerhood.
Cloud Pillows: They're filled with a dense insert, so it's great to use as a pillow on the floor and as a stuffed toy.
Crib Sheet: It gives you the perfect stage for insta-worthy monthly pics!
Giraffe Wall Mounted Head: A serious focal point in a nursery. It has amazing hand stitched detail and provides a whimsical design. They're very light weight and plush so it's safe for all ages.
Upholstered Rocker: We love how it transitions to anywhere in the house and it has a small footprint perfect for when every inch matters (urban nurseries).
Mid-Century Rocker: Same as above, but for mid-century modern.
Birch Tree: Great for hanging dress up clothes on and creates a whimsical vibe.
Macrame Wall Hanging: We love the boho texture it adds to a wall, especially when used within a art grouping of flat prints.
Woodland Wallpaper: Whimsy at its finest. The company is super clever as they make it available in removable and traditional glue application, so you can even use it in an apartment. The more you stare at it, the more details you see. Especially when you zombie out during 3am feedings.
Basket: Canvas and Pom Pom basket folds down and comes in various sizes so you can use for just about anything.
Washable Rug: The most brilliant product out there comes in a variety of patterns which can be thrown in the wash after your little one pulls an Exorcist and projectile spit ups everywhere
Leather Moroccan Pouf: Sophisticated and non "baby." Perfect pouf for putting your feet up when rocking your babe, and as they grow up, a soft piece to learn to cruise on.
Want to win a Petite Nest Design from Curated Nest, valued at $249?
Curated Nest Giveaway