Hey everyone – it's Monica here – the founder of Gugu Guru.  I wanted to share a personal story today about my experience breastfeeding my first.  I am the youngest of seven kids and the last of my siblings to have babies. My mom was a breastfeeding superhero and so were my sisters. When it was my time to nurse, it never once crossed my mind that it would be difficult for me. After all, I came from a family of breastfeeders. I was cut out for it, right? So, while I researched the heck out of things like how to get my newborn to sleep before I had my son, I never once read a word on breastfeeding so felt a little overwhelmed when things didn't go my way. Turns out, breastfeeding can throw you a curveball or two like breastfeeding pain and sore nipples.
Since it's World Breastfeeding Week, I wanted to share some of the products that we recommend for breastfeeding pain relief.  Of course, you should always consult with your physician or lactation consultant before you try anything but you might want to consider these products if you're experiencing discomfort while nursing.  I personally find these products to be essential in helping nipple pain, breastmilk let-down and providing general comfort. Read on to find out what product(s) might give relief to you.
Soothing Nipple Creams to Check Out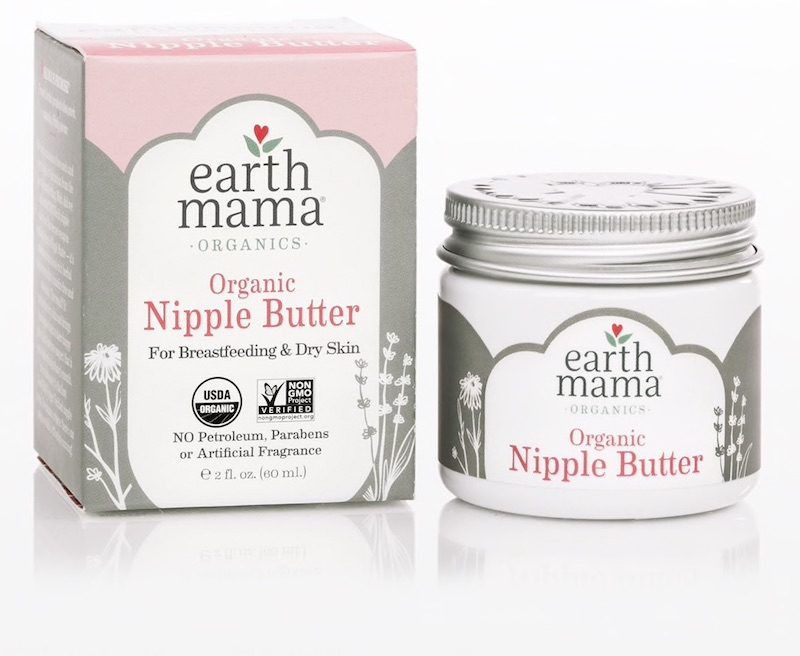 Earth Mama Organic Nipple Butter – You may love Earth Mama Organic Nipple Butter if natural, organic GMO-free certified products are important to you. It moisturizes dry skin, and brings your nipples back to their happy place. And since it just might end up in baby's mouth, it's Non-GMO Project Verified. So there's no need to wash it off before nursing! You would also want to consider using a lanolin free product if there is any indication that you may have thrush as lanolin may exacerbate fungal growth.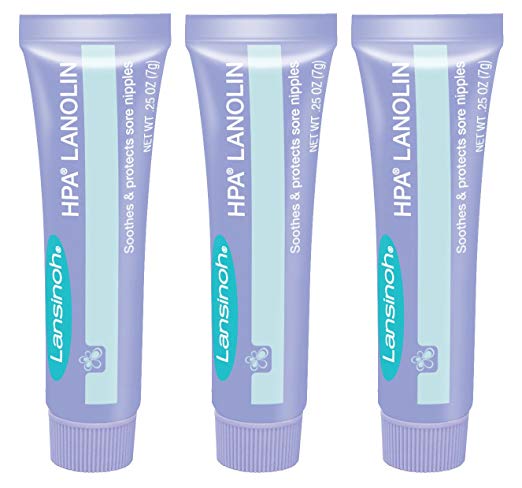 Lansinoh Lanolin– this is the #1 recommended nipple cream by lactation consultants and doctors in the US.  Lansinoh Lanolin is also 100% natural, hypoallergenic, and free of parabens and preservatives.  If you're like me and a bit of a minimalist when it comes to products, you'll also love that this product is multi-purpose.  In addition to providing soothing relief to nipples, I also used it as a lip moisturizer on-the-go and kept it in my cosmetic bag.
Breast Relief Pads to Check Out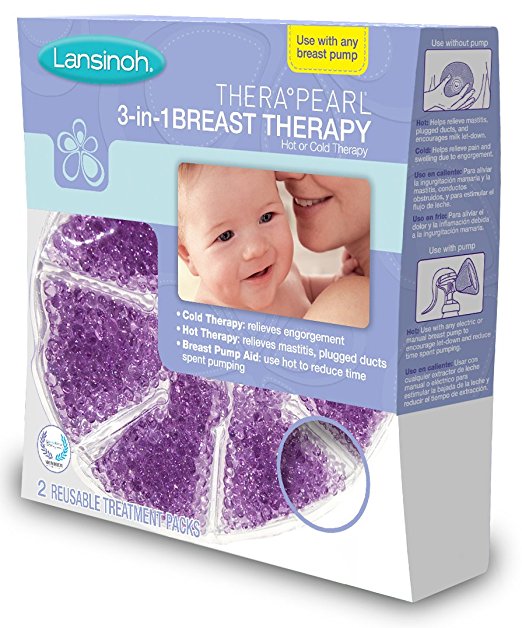 Lansinoh TheraPearl– These packs can be used as hot or cold therapy. The cold pack therapy is great for relieving engorgement, just throw it in the freezer. The hot pack therapy helps relieve plugged ducts, mastitis, and encourages milk let-down, just throw it in the microwave. If you're a working and pumping mama, you might also appreciate that these can reduce your time in the pumping room at work. Just heat, insert in the covers and snap onto any breast pump flanges to increase milk production.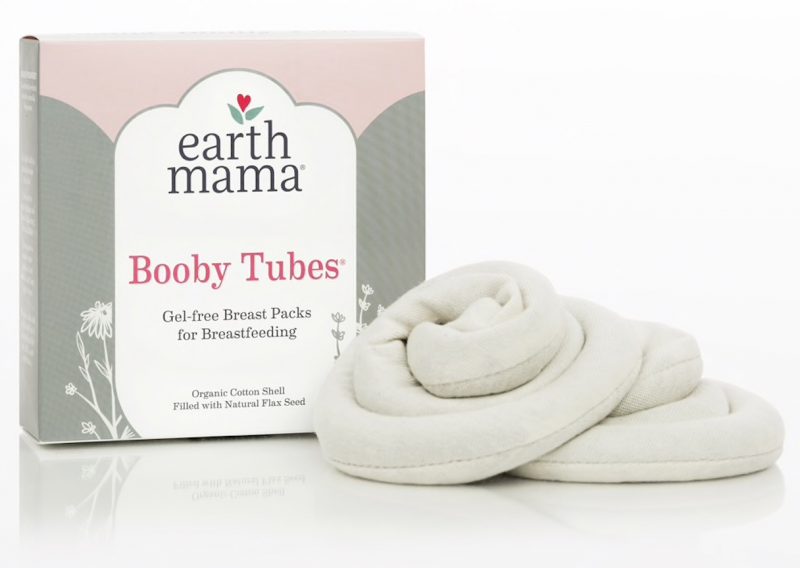 Earth Mama Booby Tubes– If you're eco-minded or have very sensitive skin, you may want to consider Earth Mama's Booby Tubes. The unique gel-free construction of these tubes was designed to help reduce the risk of burns. Unlike gel packs, they're made with flax seed but like gel packs can be used cold or hot to help relieve nipple and breastfeeding pain. On the brand's alternative use list, Earth Mama says that the heat and cold from this product "can also be used for everything from sore muscles and that time of the month to aching ears and bellies."
For more ideas and inspiration, you can check out our Breastfeeding Gift Guide too!
This post contains affiliate links.