When it comes to baby shower gifts, sometimes the best gifts are the most useful! We rounded up some of our favorite breastfeeding gift ideas for World Breastfeeding Week!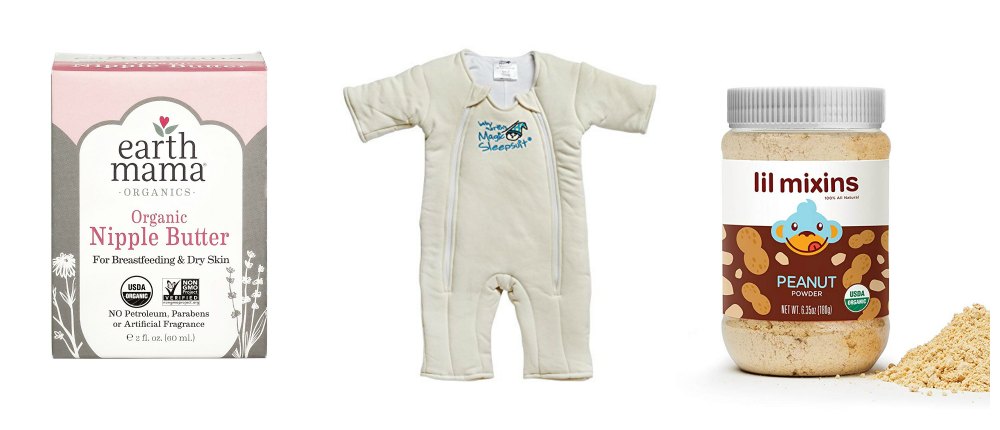 Earth Mama Organic Nipple Butter: Most new moms don't realize there are ways to make breastfeeding a little easier, especially in those early days. The Earth Mama Organic Nipple Butter is a must-have for any breastfeeding mom. Natural botanical-rich Organic Nipple Butter is lanolin-free, non-sticky nipple cream for breastfeeding and dry skin. With organic herbs traditionally used to soothe and moisturize nipples and dry skin. It's 100% organic and the first Non-GMO Project Verified nipple cream. NO petroleum, parabens, or lanolin and no need to wash it off before nursing!
Lil Mixins Peanut Powder: As a new parent, it can be overwhelming to think about how to introduce potential allergen foods to your baby. But, we have found the perfect solution to your worries, Lil Mixins – Lil Mixins Peanut Powder is the simplest way to introduce your baby to allergenic foods early and often. Mix 1 teaspoon of powder into breast milk, formula, or mashed food. The Peanut Powder is 100% highest quality organic peanuts. There are no added salts or sugars. One jar contains approximately 60 servings. American Association of Pediatrics guidelines suggest providing peanuts 3 times per week, so if you have extra breast milk, it's a great way to introduce peanuts using Lil Mixins!
Baby Merlin's Magic Sleepsuit: Baby Merlin's Magic Sleepsuit is super soft for both baby and you, so you can comfortably breastfeed baby wearing the Sleepsuit and easily transfer a sleeping baby to the crib. The Magic Sleepsuit is designed for babies who are ready to transition from the swaddle, yet still need that cozy and contained feeling to aid in their sleep. Made with soft, comforting materials, the Magic Sleepsuit will give your baby the sense of security and warmth they need to sleep well through the night, making it an ideal breastfeeding gift idea. Plus, it's ideal for any time of the year because baby won't get overheated – even if you're looking to transition baby from the swaddle in summertime, it still works, as it features open feet and hands to help keep baby at a comfortable temperature. Coming in three adorable colors, the Baby Merlin's Magic Sleepsuit is our one must have item for any baby registry – you can learn more about it in this handy video, too! Use code GUGURU15 for 15% off – shop here!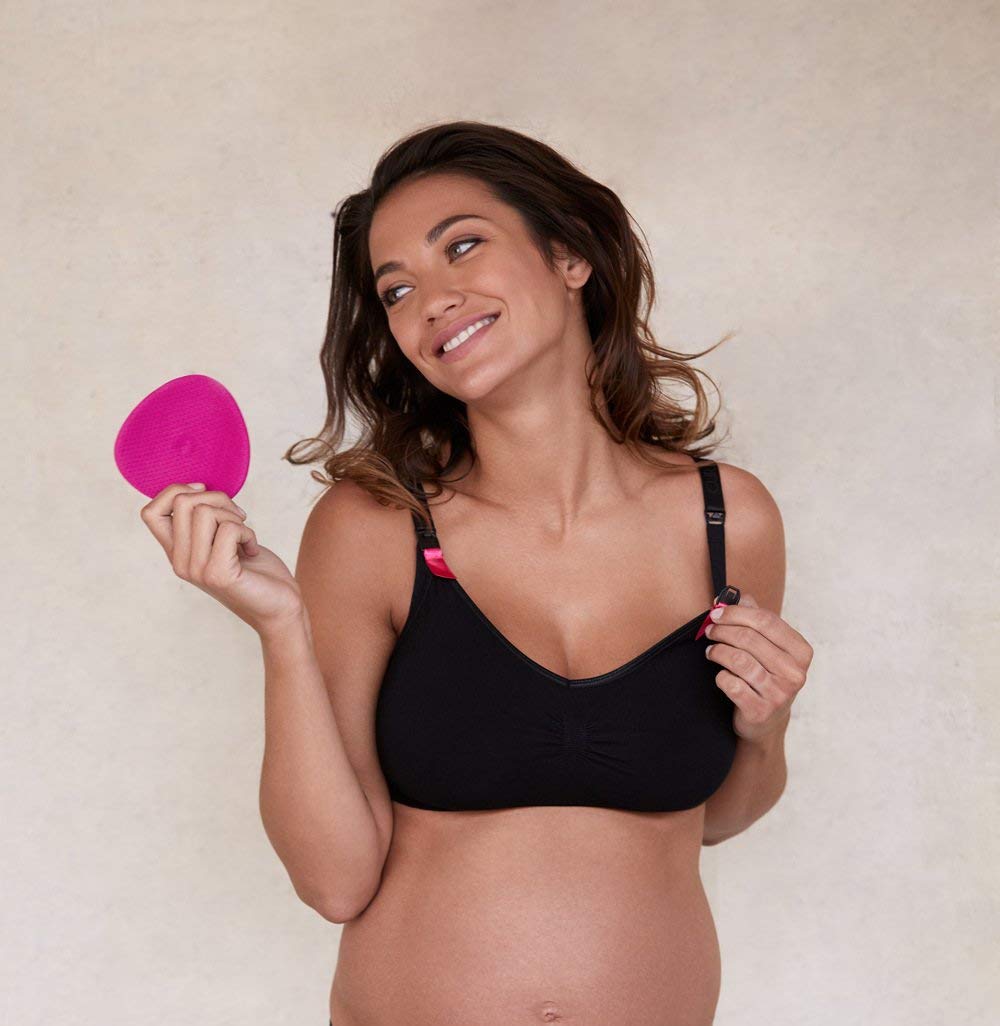 Curve Nursing Pads: Traditionally nursing pads have been flat, which makes them tricky to wear under clothing; we're excited to introduce you to the Curve Nursing Pads, which are 100% leak proof and 100% invisible. Made with new technologies, this patented innovation creates and ultra-performance waterproof barrier against leakage and moisture. Curve Nursing Pads' highly technical, soft and antibacterial materials will keep you fresh and dry night and day while ensuring well-being. They're ideal for helping a new breastfeeding mom's confidence, as their unique ergonomics and nude color which ensure invisibility under clothing and provide a natural breast shape. Plus, they are machine washable, making them very sustainable and economical. With Curve, reuse, save and feel confident in your clothing while breastfeeding!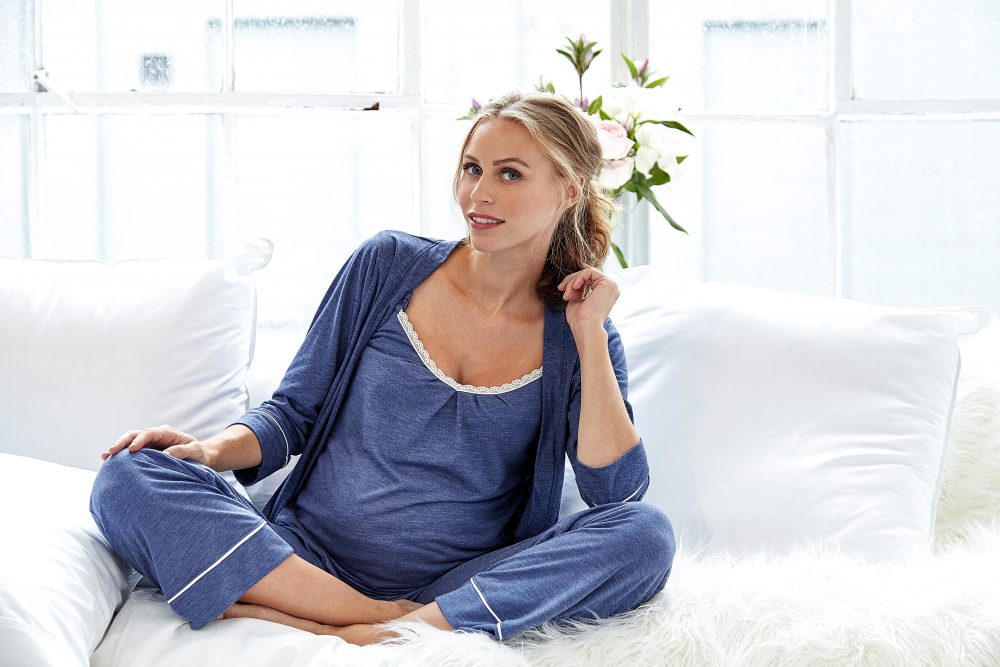 Belabumbum Bras and Pajamas: When you begin on your breastfeeding journey, you're going to need a nursing bra which is super comfortable, and also pajamas which you can easily nurse in! We're big fans of Belabumbum's bras and pajamas for so many reasons for a breastfeeding gift idea – they're super soft, come in cute patterns, and make a super baby shower gift. Belabumbum's Lounge Chic  Nursing Cami, Pant + Robe Set is made with super-soft jersey and the Cami includes a built-in bra for support and one-handed clip for easy nursing access. The Cami is hip-length, giving you all the security and comfort you may need, and the curved hem adds a flattering detail to the pajamas. Make your breastfeeding experience a little sweeter with Belabumbum's assortment of pretty, functional bras for pregnant and nursing moms made of soft cotton, luxe lace, and buttery bamboo.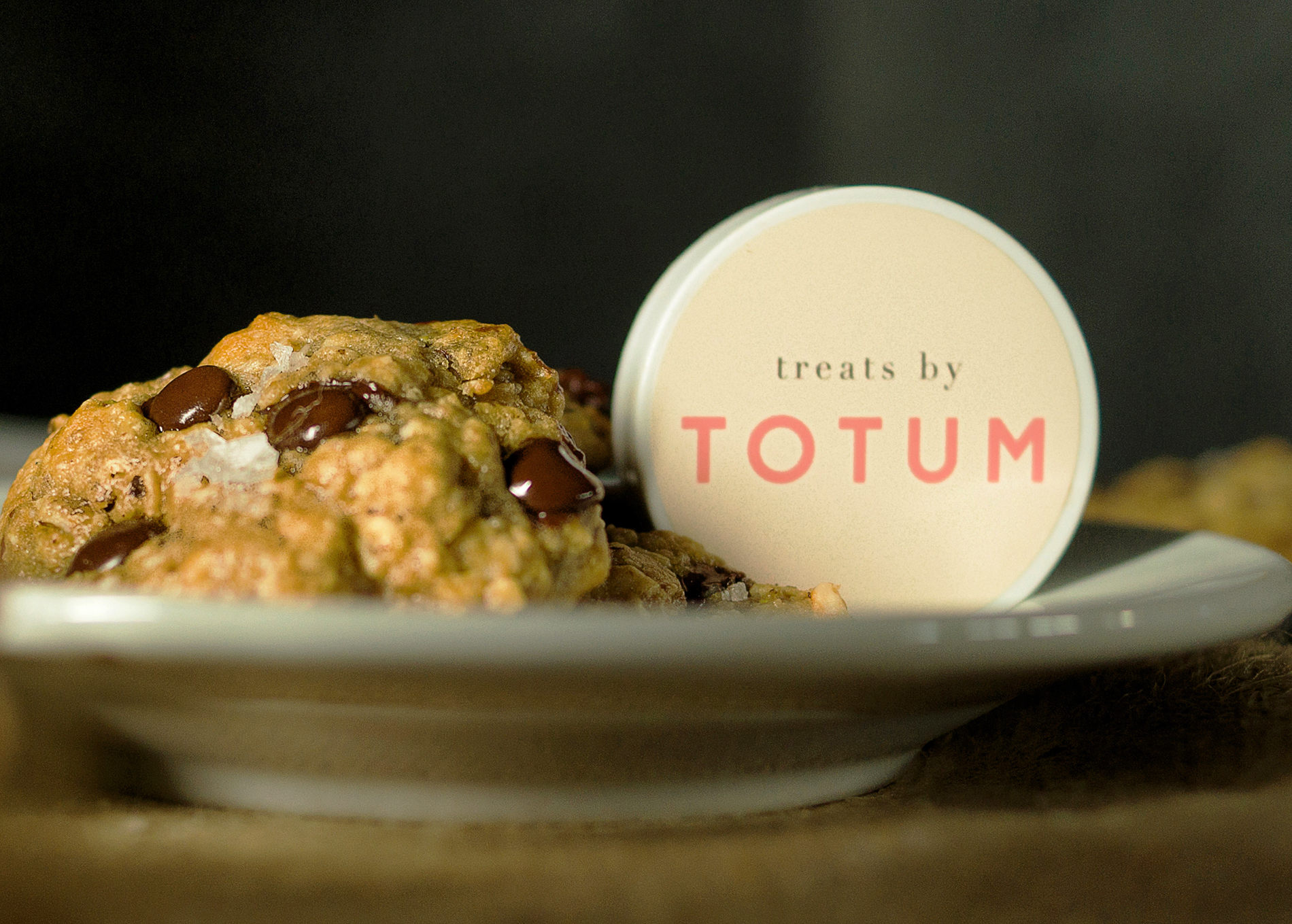 Totum Treats: It's a well known fact that breastfeeding can make a mama hungry! We love these treats by Totum, which are not only a delicious snack for a breastfeeding mom, but provide breastfeeding supportive nutrients. These cookies were created while the founder was nursing, and she let her instinctive cravings guide the ingredients as much as her own research. In general, Totum's cookies focus on healthy fats like flax seed, nuts (pistachio and pine nuts), almond butter, dark chocolate and organic, non-GMO butter. These fats help satisfy new moms while having the added benefit of aiding absorption of nutrients she needs to sustain energy and postpartum healing. Totum Treats are a mother's support cookie — not only do they really work to boost and improve the quality of mother's milk; but they also taste decadently delicious, permitting mom to take a much-needed mindful moment to herself.  As their website says (we love this): "Not only do so many women judge themselves harshly around breastfeeding, but the achiever in all of us sees the metrics around our baby's weight gain and the ounces we pump as a sign of success or failure. Screw that! We deserve a treat, and these feel good, taste incredible and really do help your milk supply increase."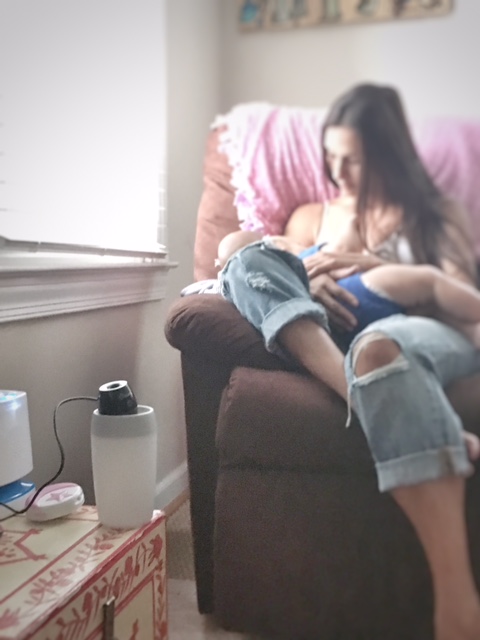 Crane Travel Humidifier: Did you know that a humidifier running in your baby's sleep quarters will help your baby breathe, sleep and NURSE more easily? Moist air is easier to breathe. Humidity also makes it easier to get the mucus out of your baby's nose and a clear nose can help a congested baby nurse more easily. For the frequent traveler, an IHA Innovation Award Winner, the Crane Travel Humidifier (seen above) is both quiet and effective. The extra humidity helps babies to breathe easier, meaning they can sleep better and eat with less frustration helping them to be better equipped to fight off a cold.
Thank you to Earth Mama, Baby Merlin's Magic Sleepsuit, Curve, Totum and Lil Mixins for making this sponsored post possible! 
Cover photo via Alexandria Mooney Photography