Continuing our series on pregnancy struggles, we turn our focus to the letter "C". Sunscreen is important for everyone at any age or stage but is especially important for expecting moms. Sun exposure can result in unsightly discoloration and uneven skin tone – called Chloasma. Here Rallie McAllister, MD, MPH, mom of three, a family physician, and coauthor of The Mommy MD Guide to Pregnancy and Birth talks about the #PregnancyProblem of Chloasma – also known as "Mask of Pregnancy".
Have you heard of "pregnancy mask?" Many women haven't. During my pregnancy, I'll never forget how horrified I was when I first noticed a brown discoloration on my upper lip. I thought I was growing a mustache! On closer inspection, I realized that it wasn't facial hair, but rather a change in skin pigment.
Three-quarters of pregnant women develop dark, blotchy areas of skin, called chloasma, melasma, or pregnancy mask. The blotches often appear on the upper lip, cheekbones, and brow. They usually arise around the 10th week of pregnancy.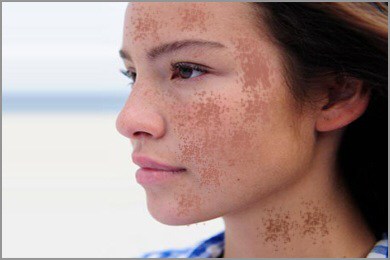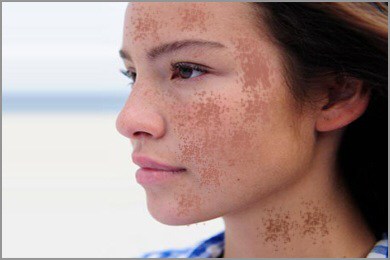 Unfortunately, there's not much you can do to prevent chloasma. It's caused by increased levels of a pigment called melanin. That's the same hormone that causes your skin to darken in the sun. So it won't surprise you to know that the one thing you can do to minimize it is stay out of the sun and wear sunscreen.
However, some sunscreens contain oxybenzone and nanoparticles and those ingredients should be avoided during pregnancy. Physical barriers like titanium dioxide and zinc oxide are safe and effective when you're expecting. It is best to stick with a sunscreen that is teratology-screened. Teratology screening is the process of reviewing scientific research and avoiding ingredients with links to birth defects or miscarriage.
Similar to when you get a tan or sunburn, there's nothing you can do to get rid of chloasma. All you can do is take a tincture of time for it to fade. Once you have pregnancy mask, the only thing you can do about it is to, well, mask it. I found mine was pretty easy to disguise with makeup. Fortunately, it went away a few months after my baby was born.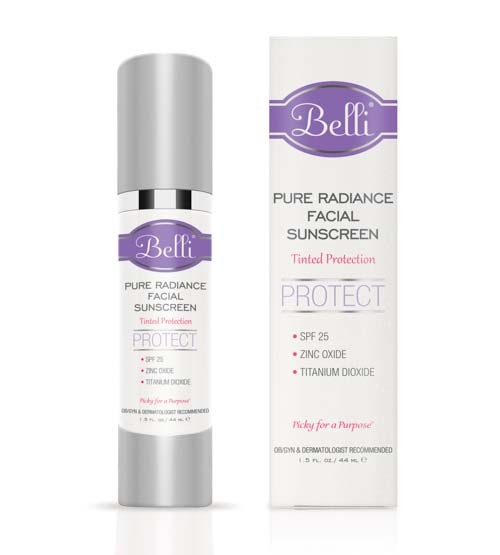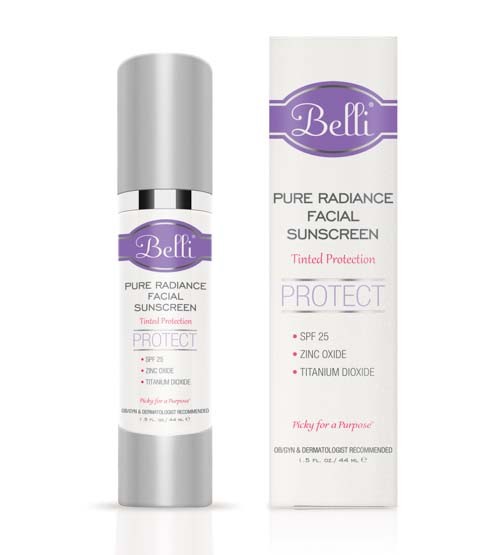 To help prevent Chloasma, the team at Gugu Guru loves the Belli Pure Radiance Facial Sunscreen. Pure Radiance Facial Sunscreen is a teratology-screened broad spectrum, physical barrier, mineral SPF 25 with zinc oxide and titanium dioxide. Oil-free and lightly tinted to blend with most skin types, it may be worn alone for sheer coverage or under makeup.
Want to promote healthy, glowing skin during pregnancy? Enter to win a Healthy Glow Skin Perfecting Kit, Fresh Start Pre-Treatment Scrub, Healthy Glow Facial Hydrator, Pure Radiance Facial Sunscreen and Eye Brightening Cream – a value of $119.00!
About the author: Rallie McAllister, MD, MPH, is a mom of three sons, a family physician, and coauthor of The Mommy MD Guide to Pregnancy and Birth, in Lexington, KY.